The Business of Being Together: Why Experiential Is More Powerful Than Ever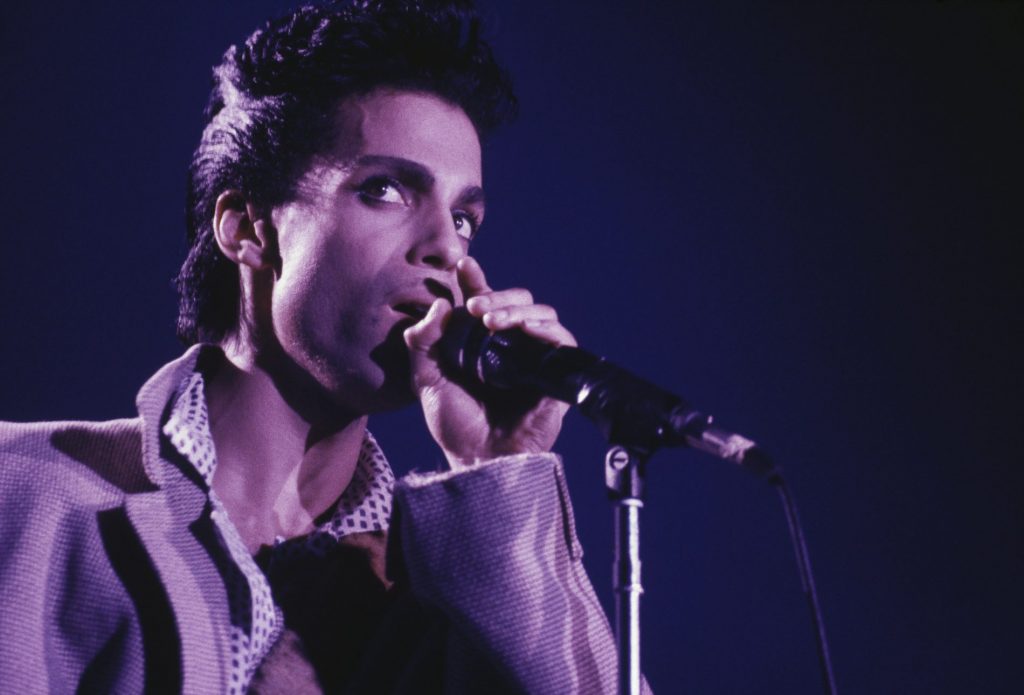 February 20, 1989, is forever burned in my memory. With my hair sky-high and my adrenaline even higher, I headed to the Forum in Inglewood, CA to see The Purple One, His Royal Badness, The High Priest of Pop… Prince. Obviously, the arena's gold and orange seats were just for decoration because from the opening riff of "Controversy" to his third and final encore, no one dared sit down. 
As I watched Prince pirouette in his pink feather boa while Sheila E. twirled her glow-in-the-dark drumsticks, my voice quickly faded into raspy scratches and my jaw grew sore from smiling. By the time he belted "Purple Rain," I turned to my girlfriends and screamed, "I don't even know what just happened to my body!" But, now I know — I was experiencing my first truly life-changing experience. And I'd never be the same.
So many people had their own out-of-body experiences over the summer. Beyoncé and Taylor Swift packed huge stadium tours, impacting everything from local public transportation to the global availability of silver garments to the rate of inflation in Sweden. But the monumental influence of events and experiences runs even deeper.
Before COVID forced us to rethink the ways we connect, live events generated $887 billion globally.
Then, our time spent at home — filled with baking, Tiger King, Zoom happy hours and anything else to ward off the existential dread — only heightened our appetite for experiences. We dreamed of packed theaters, live music and even being shoulder-to-shoulder with sweaty strangers. We'd wait in line for 45 minutes without complaint. Anything to get that feeling back. 
Prior to the pandemic, it took me about 10 minutes and a couple of sock puppets to explain why experiential mattered. Now it takes me just one, and no sock puppets. All I need is a photo of a crowd at an event, any event, and people immediately get it. In fact, Verified Market Research now projects experience economy spending to reach a staggering $2.2 trillion by 2026. 
We missed everything about the experience of being together.
It's concerts, yes, and festivals like Sundance, SXSW, and Coachella. It's sports spectacles like the World Cup and the Super Bowl. And fairs and expos like Art Basel, CES, and Comic-Con. And attractions, theme parks, museums, ticketed public art, award shows, and fundraising extravaganzas. It's in the Metaverse, like Little Nas X's Roblox performance. It's even cultural events, like New York City's famed Pride Parade or your tiny hometown's Fourth of July fireworks. We missed the energy that comes from connections with other humans — and experiencing "collective effervescence."
What unites all of these experiences is how they connect us in ways that other forms of entertainment and marketing simply can't. Getting people to drop everything and embrace something live is its own art form, and it should be acknowledged, celebrated, and elevated. It's why — as experience makers ourselves — my team and I started XP Land. As longtime industry vets, we've choreographed everything from weeklong, citywide festivals to press-generating, goosebump-inducing stage appearances. From epic award-show green rooms to fantastical fashion shows and much more. 
We built XP Land because we need XP Land. 
Key to our mission is crafting a universal definition of experiential. We started by asking Chat GPT, which churned out the following gobbledygook:
"In terms of events, 'experiential' refers to an event that is designed to engage and immerse participants in a brand or product. This can be done through a variety of means, such as interactive exhibits, hands-on activities, or sensory experiences. The goal of experiential marketing is to create a memorable and engaging experience that will leave participants with a positive impression of the brand."
While I'm still floored that a robot spit that out so fast, this definition overlooks 99% of what the industry is actually about. It barely even mentions people! So in true experiential fashion, we shifted to a collective process, gathering last May with leaders in the industry at Montreal's creativity conference C2MTL to workshop a better version. And this is what we came up with: 
"Experiential is the intentional act of gathering people in a way that tells a story and culminates in feelings, growth, learning, and connection. Inherently equalizing, experiences breed, cultivate, and express moments of community and collective consciousness, and can also foster individual personal awareness of self."
The most successful experiences are the most thoughtful ones.
Anyone can build a stage or a tech platform. It's what goes on that stage that moves us forward. That is why we built XP Land and the XLIST, which celebrates the work and spirit of the 100 most creative visionaries in experiential. These are the people who are driving the industry forward with groundbreaking innovation and includes 32 artists, 26 technologists and 22 music industry pros, not to mention the dozens more from immersive, culinary and sports worlds, and beyond.
Experiential fosters the deepest sense of community that one could ever imagine. And when you put that into a business context — it's the genuine connection that every brand is looking for. In one survey, more than 90% of consumers said that they are more likely to purchase a product or service after participating in an experience. And 40% said they felt more loyal to the brand behind the experience. Whether it's the U.S. Open or U2's viral opening at the MGM Sphere, when people pay to be in a room together and put down their phones — you have their attention. So what will you do once you have it? And what will we as an industry do to transform how people see the world?
Join us in XP Land. A community for experiential creatives and experience-makers, brand leaders and IP-owners, space stewards and venue visionaries — all of those in the business of epic gatherings and live, immersive storytelling.