Introducing the First-Ever XP Land XLIST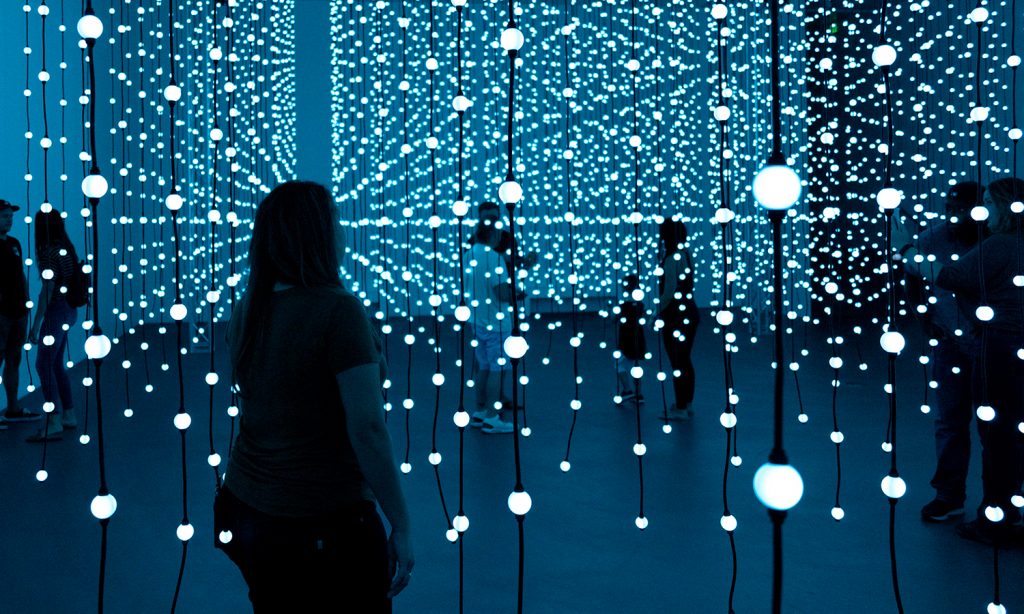 Welcome to the new XP Land. We've been counting down the days until we could share what we've been manifesting over the last few months.
But first, a short history: XP Land was born in early 2021 as a resource for the experiential industry. At the time, we were all confused about the present, uncertain of the future and desperately seeking community. To combat those fears — or at least validate them — XP Land launched as a news source and weekly newsletter, detailing all of the latest trends in virtual events, interviewing experiential leaders locked inside and planning for how to safely gather again.
With the publication of each article and newsletter, we stayed connected to our community, provided some hope and inspiration, and began to recognize an obvious gap. Sure, there is content out in the world about events — but not nearly enough talking about emerging industry trends or spotlighting the creative geniuses who dream up extraordinary experiences and bring them to life.
Just as the world evolved, so has XP Land.
Earlier this year, our editorial team of seasoned experiential leaders alongside a council of 16 renowned peers from across the industry came together with a mission to identify and celebrate the most important voices in XP today. The result is a curated list of industry icons, culture shapers and emerging voices that we are calling The XLIST: the 100 Most Creative Visionaries in Experiential.
The 2023 XLIST includes 32 artists, 26 technologists and 22 music industry pros, not to mention dozens more from the immersive, culinary and sports worlds, and beyond. Although each XLISTer is singular, we identified connections that led to 10 trending groups, which serve as a useful way to navigate the list. (As you browse the XLISTings, know that you can easily sort the XLIST by person, category or project.)
The XLIST is an inspiring roster of who to collaborate with now. Here is a snapshot of what you'll find:
The world's largest straw sculpture. A 12-foot-tall refugee puppet. Fallopian tubes over the Supreme Court. These advocates for change are turning traditional activism on its head, infusing ingenuity into their mission to capture our attention — so we can't look away. View the class here.
For these visionaries, thinking big is an understatement — whether they are conjuring up spectacles for the world's biggest stars (who go by names like Taylor, Beyoncé and Rihanna) or capturing the zeitgeist with their epic larger-than-life storytelling. View the class here.
Who did Warner Bros. call when they wanted to build a fantastical, interactive Harry Potter traveling show? How about when HBO, Adidas or Coca-Cola want to extend and amplify their world-class IP? None other than these trailblazers who live at the intersection of storytelling and brand. Many companies can build a stage. Few can build a story. View the class here.
With impeccable taste and a finger on the pulse of where the culture is moving, these discerning cool hunters have the rare ability to tell a larger narrative through their choices of artists, personalities, musical acts and more. View the class here.
The insatiable appetite of fans is no match for these experiential alchemists. Bringing to life fan favorites including Stranger Things, Star Wars, Super Mario and more is – literally – their superpower. View the class here.
Meet the outside-the-box connectors. The people bringing us together in fresh and unexpected ways. And in the process, giving the word community a much-needed upgrade. View the class here.
If the old world of art was more "look but don't touch," the new world being shaped by these artists is "immersion through any means necessary" — from the edgiest tech to awe-inspiring installations and everything in between. View the class here.
Building an experience in a fixed location, whether it's a retail destination or a modern-day Chuck E. Cheese requires creative confidence and the ability to surprise and delight again and again … and again. Qualities that these worldbuilders have in spades. View the class here.
"All the world's a stage," says Shakespeare and this eclectic selection of modern-day raconteurs. From immersive theater and live journalism to magical set design and circus acrobatics, these 21st-century storytellers are converting narratives into captivating — and even participatory — experiences. View the class here.
On its own, a communal meal can foster a sense of community. But it takes a culinary maestro to transform a meal into an ethereal experience — altering our senses, activating our memories, and deepening our connections with each other. Meet the Tastemakers. View the class here.
---
If the global events industry is expected to bring in $2.2 trillion by 2028, then the XLIST represents the creative voices that are at the center of this explosive experiential movement.
"The experience economy is back, bigger than ever, and brands are looking for both emerging talent and veterans of the industry," says Louisa St. Pierre, Global Director of Art at MA+Group and XLIST 2023 council member."It's great to find these all In one place. XLIST is long overdue — I'm excited to be part of it, as well as use it as a resource."
So go ahead, take a look around the new XP Land, and check out the XLIST. We hope you find it as useful and inspiring as we do.
Join us in XP Land. A community for experiential creatives and experience-makers, brand leaders and IP-owners, space stewards and venue visionaries — all of those in the business of epic gatherings and live, immersive storytelling.