XLIST Council Spotlight: Alexa Carr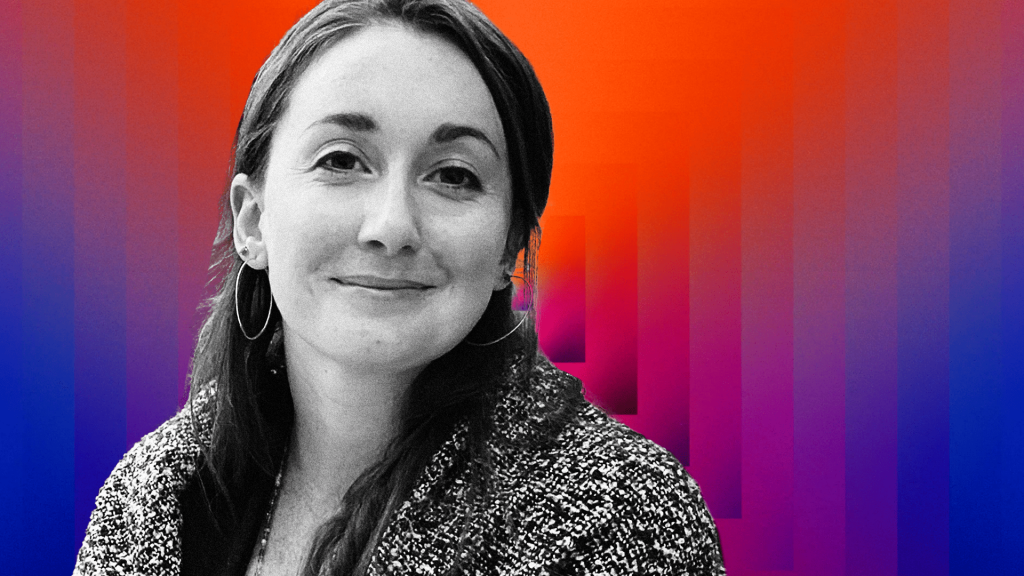 Alexa Carr is just one of those people who is always ahead of the curve. She's an IYKYK person. Oh, and she knows. Trust us. A seasoned pro with over a decade of experience in XP, editorial, PR and marketing roles, Carr has worked for media entities and agencies, and now brings her cutting-edge talents to the world of blockchain. With a deep passion for the power of experiences, Carr's unique skill set in talent strategy and programming has helped build dozens of thoughtful and immersive experiences — from the Fast Company Innovation Festival to WIRED25, among many others.
Keep reading to explore Carr's insights on how she programs experiences and chooses talent, the challenges and highlights of producing the inaugural Teen Vogue Summit, and how she's bringing her creativity into the future of fintech.
Why does experiential matter to you?
Experiences are greater than things. An eternal truth. It's as simple as that!
Among your many skills are talent strategy and programming stages — you find the right person for the right event at the right time. Give us a glimpse into how your brain works during that process.
Cool people doing cool things are hiding in plain sight all around us. It's hard to explain exactly my process, as no two programming projects are ever quite the same, but one thing I love to do is look at who other people follow on social platforms. For example, if a client or project has given me X person as an example of talent they think is a fit, I'll go to X's profile and see who they follow and whose work they're into and inspired by. And then take it another layer deeper. And another layer after that. It's often the edge of a very deep rabbit hole.
The trickier thing perhaps is being able to tell whether someone will fit the bill for a project in terms of what's being asked of them. In other words, would this person be a good onstage interviewee? Or a better interviewer? Or could they be a collaborator for something more creative? How can we get the audience to feel and experience their work versus just present it? Sometimes the answers are obvious because you can see examples. But oftentimes the best discoveries are ones that take a little more work, sussing out what format someone is going to be most engaged and inspired by.
What is the best experience you have ever attended?
Oh, so many. But the one coming to mind right now is the 2017 Women's March in Washington, DC. Just an incredibly memorable and meaningful and emotional gathering. And — from a production standpoint — very well organized, considering the scale and condensed planning timeline. I'll never forget being there!
You led programming for the inaugural Teen Vogue Summit in 2017. Tell us about your experience launching a new event under such a powerful brand — and managing high-profile and high-security speakers like Hillary Clinton.
The inaugural Teen Vogue Summit was one of my favorite events to have worked on. It was such a meaningful time to be bringing that event to life, just after the 2016 election, under editorial leadership at the magazine that wasn't afraid to get political. Young people were activated.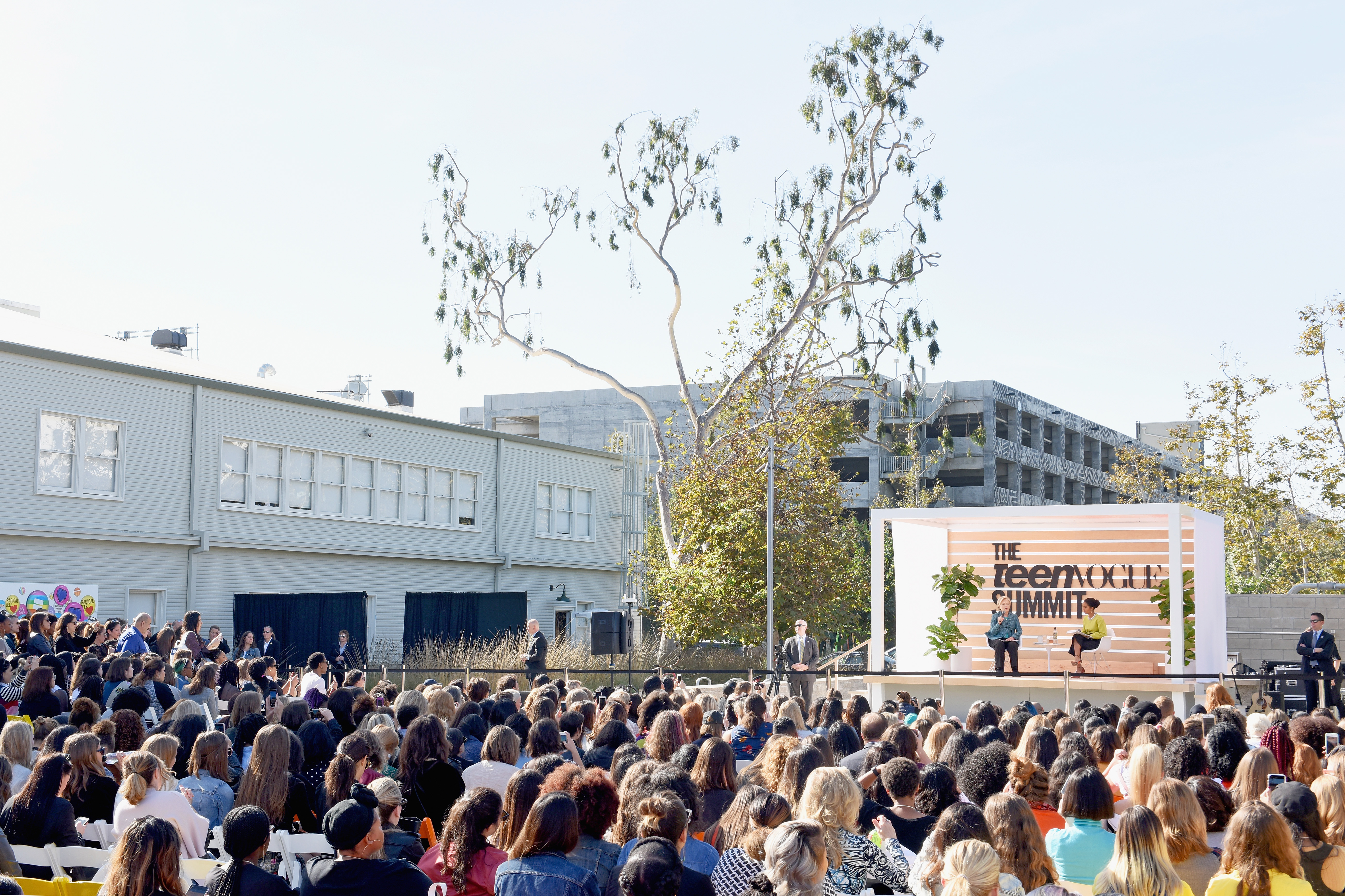 In terms of programming, we did keynotes with surprising pairings like Yara Shahidi interviewing Hilary Clinton and Amandla Stenberg interviewing Maxine Waters. These match-ups let the conversation be driven by people in the same demographic as our audience. There were also small group mentor sessions and even career-focused visits to companies across LA, from Instagram to Ban.do. We also had to be super mindful of our audience for the event. Attendees ranged from 13 to 50! It was a fun challenge to get creative around, for sure.
What experiential project do you wish you had attended or worked on?
Again, so many! But I'll go with Sleep No More — the long-running interactive theatrical experience in NYC. It really changed the game and continues to wow audiences 12 years on.
Now you're at Algorand, which is a blockchain that's highly focused on sustainability. Is your focus pulling off once-in-a-lifetime experiences through an environmentally conscious lens?
At Algorand we're less focused on creating these once-in-a-lifetime type experiences and more on building community and growing awareness every day. There is an amazing team of community leaders and ambassadors across the globe — literally from Nigeria to Indonesia, Brazil, Miami, UK, UAE, and everywhere in between — who are hosting regular events to grow what we call the #AlgoFam.
My role right now focuses on driving consistency around the Algorand brand from the top down. So, how we show up — whether that's at a local community meet-up in Paris, over a webinar for developers in Peru, at our annual global ecosystem conference Decipher, or in day-to-day communications from the brand level. We'll be rolling out an evolved, sharpened brand soon, and I am excited to help bring it to life across various touchpoints, including events and experiences.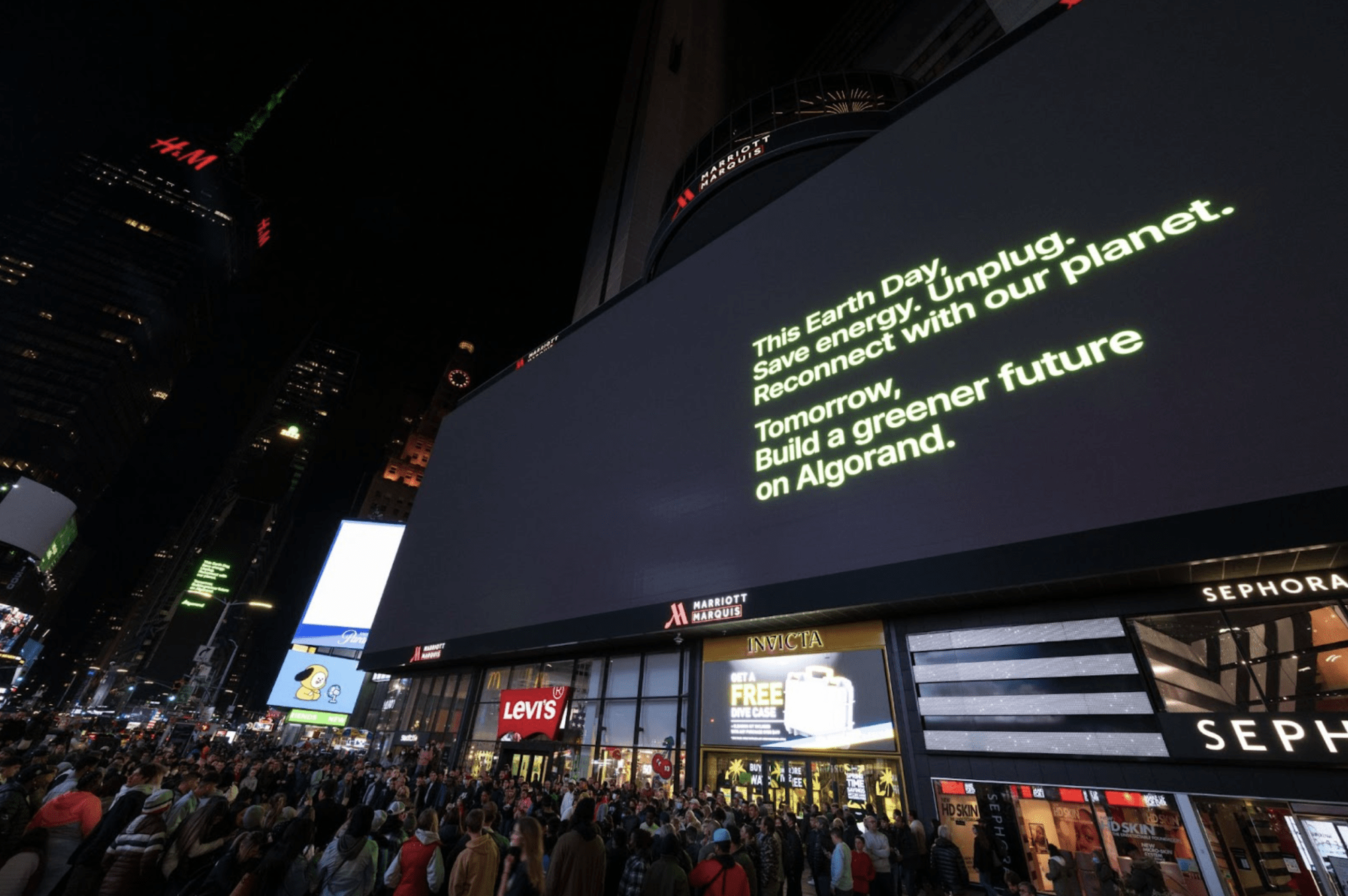 For us, sustainability is all about walking the walk. It can take extra effort to find the sustainable swag supplier or vendor versus the cheap and fast one, but environmental consciousness is really table stakes at Algorand. Our founder built a minimal carbon footprint into the network from the start, and it's on all of us now to carry that value forward.
For example, when we were brainstorming a big Earth Day stunt with our agency partners at Invisible North back in 2022, our core guiding principle was doing something that would catch attention globally, highlight the importance and existence of sustainable blockchain, and actually save energy in the process. We ended up turning things dark in one of the world's brightest intersections (Times Square, New York), which I still think was quite brilliant!
What excites you most about experiential's future?
It's exciting — and a little scary — to imagine how metaverse and metaverse-adjacent technologies will change experiential. Lots of experimentation is happening right now, and I can't wait to see what else will bear out as the tech becomes more sophisticated and ubiquitous.
---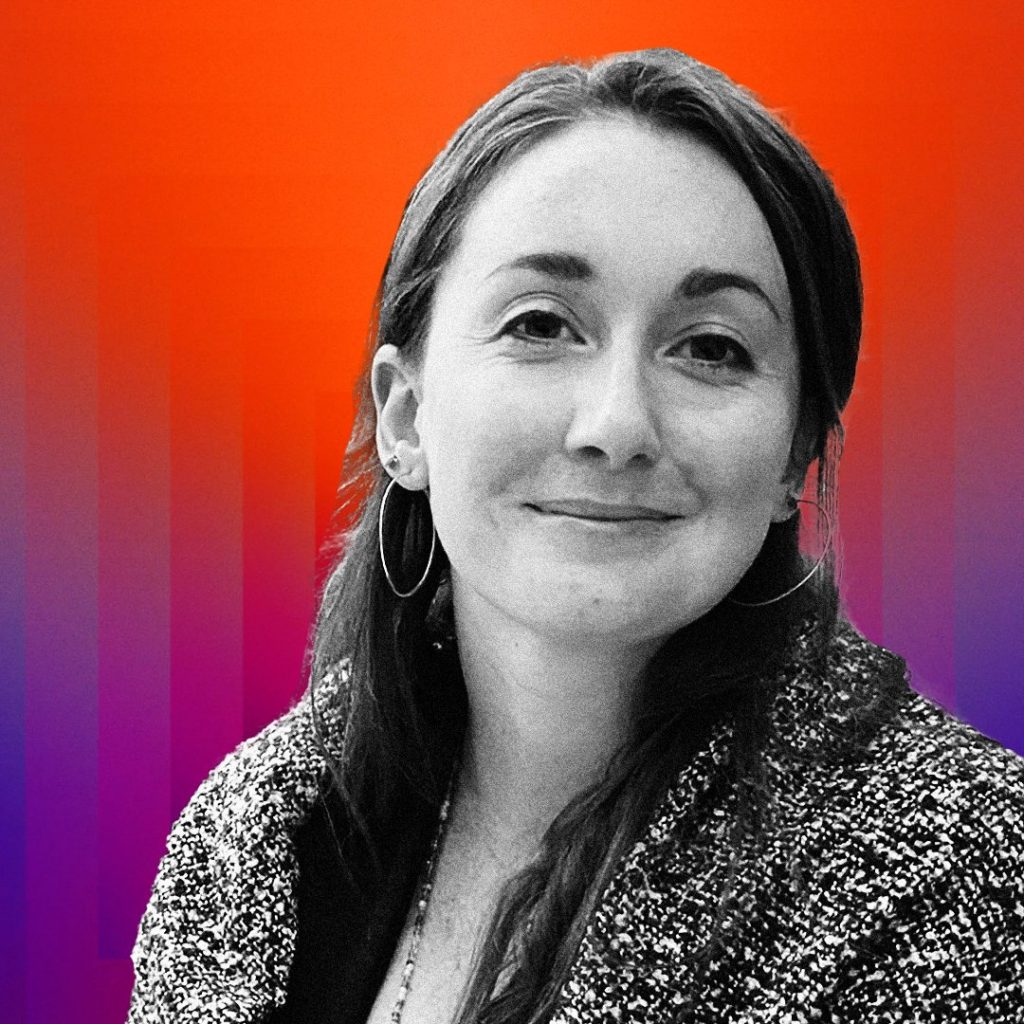 Alexa Carr has more than a decade of experience in experiential, editorial and integrated marketing roles. She has worked for media entities, a trade association, and agencies;, she currently works for a leading blockchain start-up. Throughout her career, Alexa has successfully stewarded projects of varying scale, from intimate dinners to multi-day conferences, brand pop-ups, and even a full OOH "blackout" of Times Square. Along the way, she's collaborated closely with founders and executive leaders, top cultural talent and Fortune 500 brands.
Join us in XP Land. A community for experiential creatives and experience-makers, brand leaders and IP-owners, space stewards and venue visionaries — all of those in the business of epic gatherings and live, immersive storytelling.