XLIST Council Spotlight: Ana De Archuleta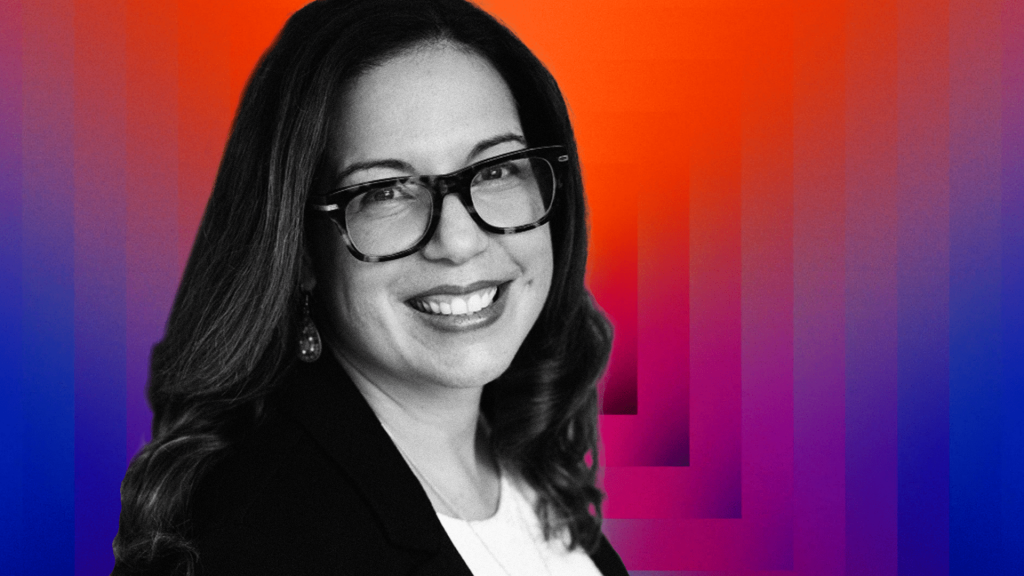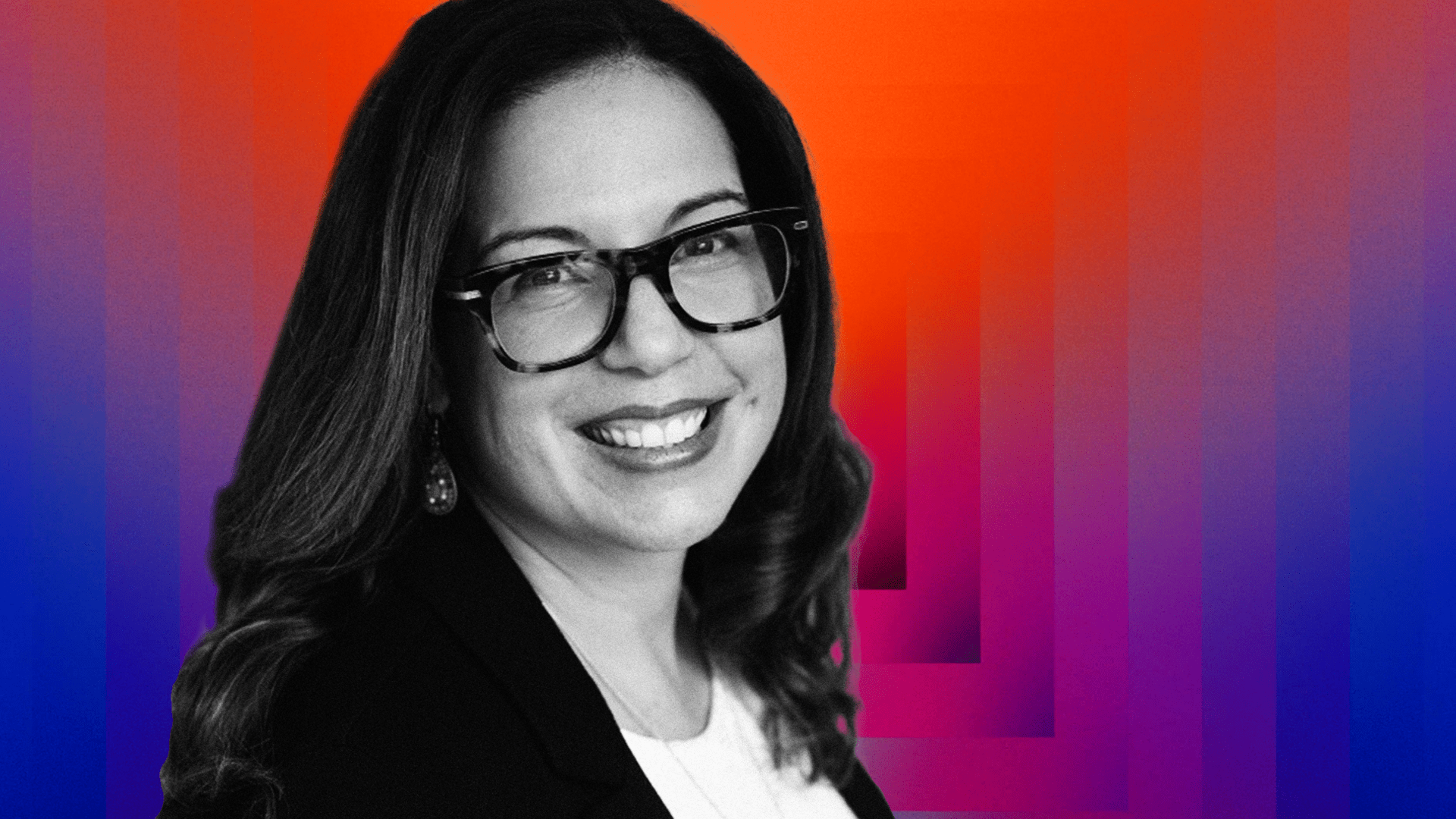 The best curators of creativity are often creatives themselves. And no one fits the center of that Venn diagram quite like Ana De Archuleta. Throughout her life, she has been involved in many facets of the performing arts world. As an instrumentalist, dancer, operatic stage manager, assistant director, opera chorister, and operatic soloist.
Today, De Archuleta serves as managing director of National Sawdust, a nonprofit performing arts organization and music venue in Williamsburg, Brooklyn. She works alongside National Sawdust's co-founder, composer and artistic director Paola Prestini. Together, their theater is a rare New York cultural institution led by a team of women. Keep reading to discover De Archuleta's take on how experiential builds community, how VR is transforming modern opera and building a future through artist and scientist collaborations.
Why does experiential matter to you?
The experiential industry is of great importance to me. By creating immersive experiences that connect with audiences on a deeper level, we can enhance the impact of our performances and build long-lasting relationships with our patrons.
Experiential marketing is also crucial in promoting the careers of our artists and fostering a diverse community of performers and audiences. Overall, the experiential industry is an invaluable tool in achieving our mission of introducing audiences to new artists and styles while engaging communities of artists and audiences at our state-of-the-art Williamsburg home.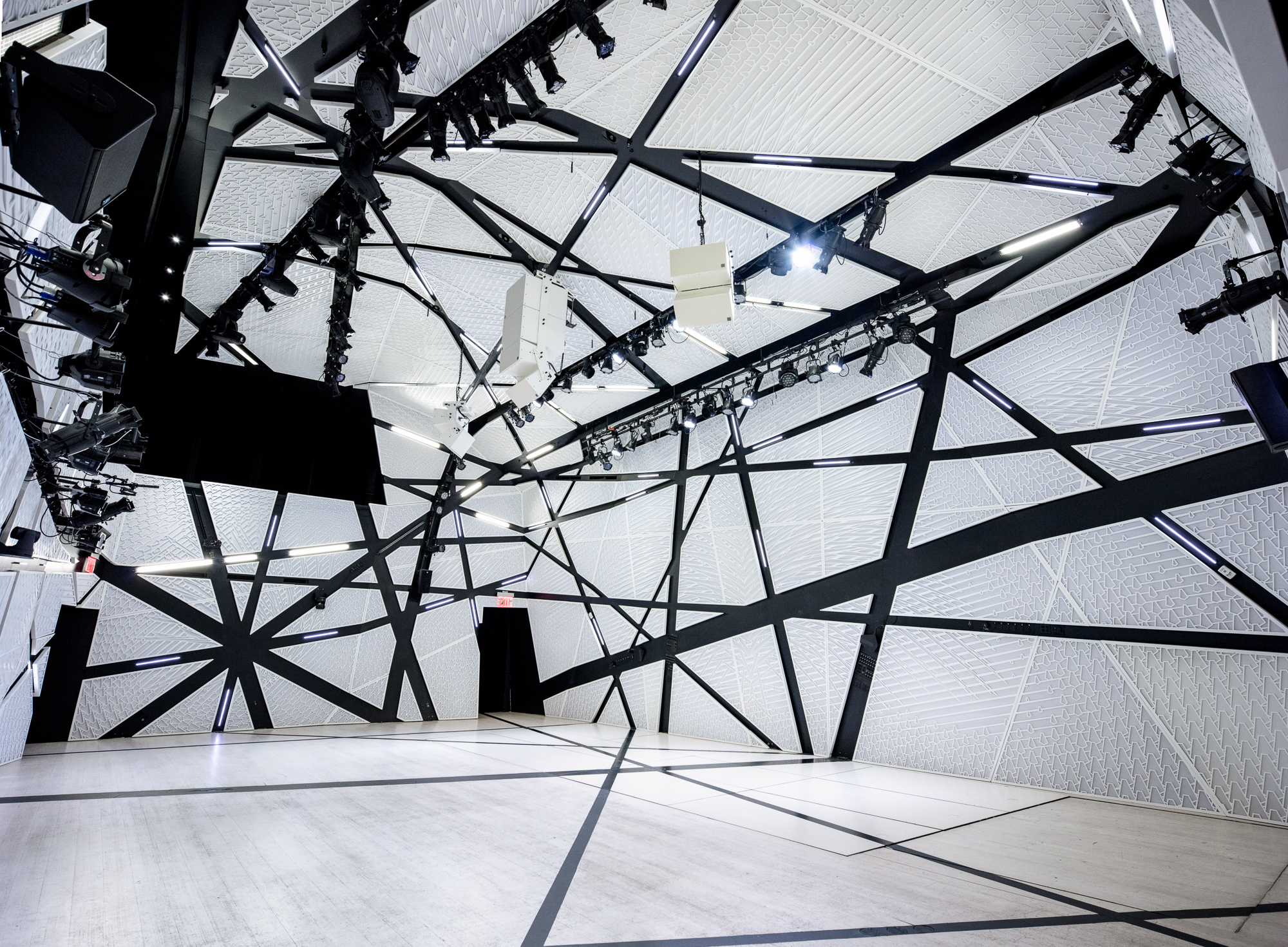 What is the best experience you have ever attended?
One of my favorite experiences was the opening performance of our recent festival featuring the visual artist Sister Sylvester and musician Nadah El Shazly. Their collaboration on "Constantinopoliad" was a stunning exploration of the poet Cavafy's life and of complex themes such as queerness, ethnic identity, and migration.
Sister Sylvester engaged the audience with her intricately designed handmade books, while El Shazly's live performance added moody electronics and vintage Egyptian recordings. The performance was a powerful example of how experiential art can transport audiences to another world while exploring important and timely social issues.
What experiential project do you wish you had attended or worked on?
I wish I could have participated in the immersive operatic experience "Live from the Underworld" by re:Naissance Opera, which used Xsens motion capture technology to create a virtual reality opera for modern audiences. This unique experience allowed performers to act as they usually would on stage while being transformed into mythological creatures through the accessibility and robustness of the MVN Link suit.
The virtual reality opera was an interactive, choose-your-own-adventure experience; it broke away from traditional methods of operatic storytelling, creating a genre-defying work I'm sure I would have enjoyed. With the success of "Live from the Underworld," re:Naissance Opera continues to develop modern-day operatic performances to empower storytellers and ensure the art form is accessible to future generations. I'm excited to see what they'll come up with next.
What excites you most about experiential's future?
As someone who has always been passionate about both art and science, I believe that the intersection of these two fields is where true innovation can be found. Experiential entertainment is one area where these two worlds can come together to create truly immersive and unforgettable experiences for audiences.
I'm excited by the potential for even greater collaboration between artists and scientists. And pushing the boundaries of what we thought was possible. Additionally, the participatory nature of experiential entertainment makes it more engaging and memorable than traditional entertainment. I look forward to seeing how this field will continue to evolve and inspire creativity in both creators and audiences alike.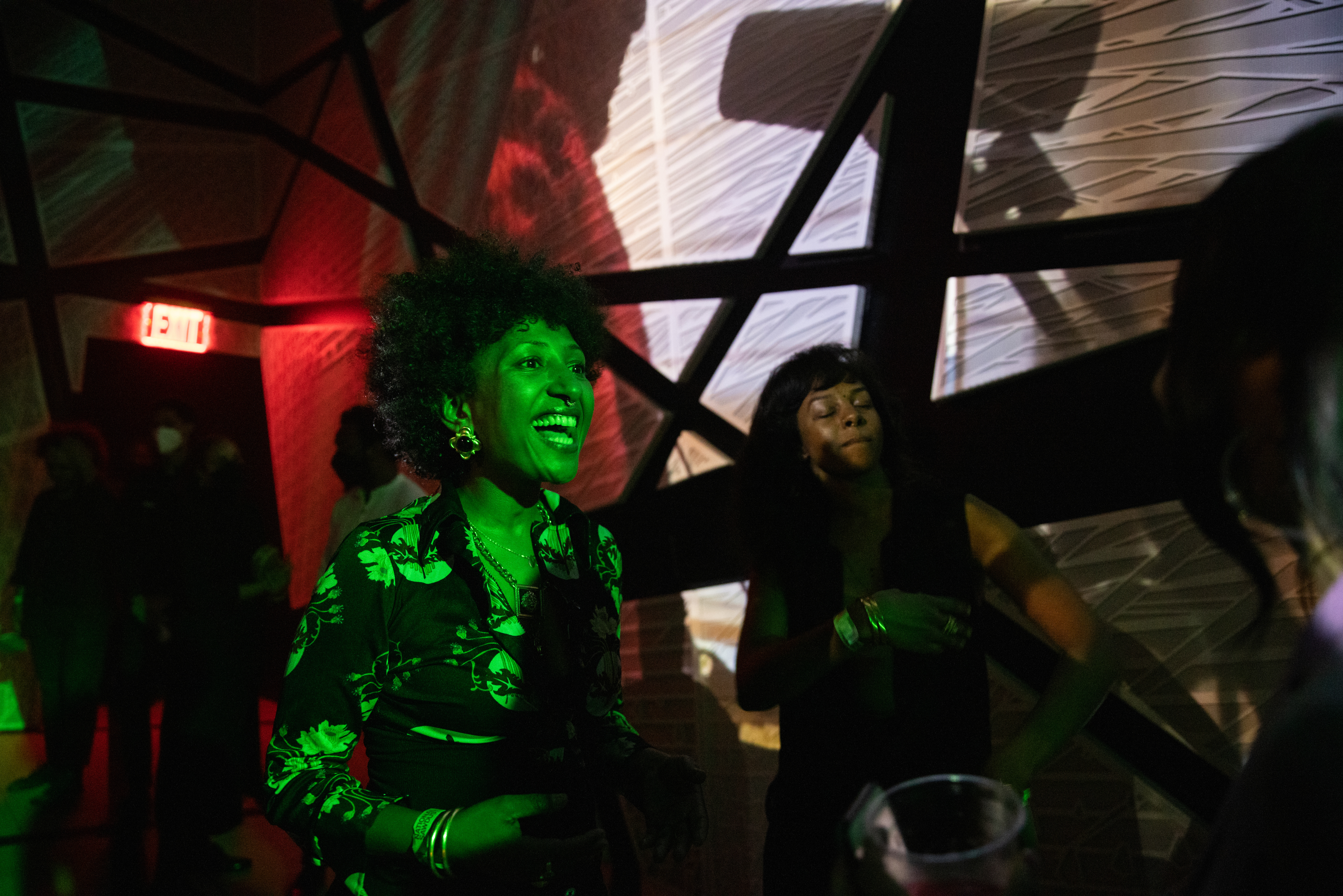 When did you know you were meant to work in the experiential world? In other words, when did you have your experiential awakening?
Storytelling, performing and visual immersion in multidisciplinary expressions of art have been with me since I was a child. Growing up, I belonged to a large family with many cousins who shared a love for music and performance. I can't recall a time when artistic expression wasn't an integral part of my life.
During college, I fully immersed myself in theater, starting as a performer and eventually transitioning into a manager and then a producer. This allowed me to delve deeper into the world of experiential art. Currently, I'm privileged to serve as the leader of a venue dedicated to exploration and the creation of immersive, multi-genre, and multidimensional experiences.
What are you seeing in New York — and in Brooklyn specifically — that is showcasing the magic of experiential?
In New York City and Brooklyn, there's a vibrant and dynamic showcase of experiential art. One notable example is Lincoln Center, which has been at the forefront of creating immersive experiences in its plaza. They have transformed their outdoor space into a hub of artistic exploration. Visitors can engage with interactive installations, captivating performances, and participatory events.
In Brooklyn, I would be remiss if I didn't mention the exceptional work we do at National Sawdust. It stands out as a pioneering force in the realm of experiential art.
How does your background as a performer influence your career as a theater director?
My experience as a performer helps me in understanding the needs and aspirations of the artists we support. I can provide them with valuable insights and guidance, knowing the challenges they'll encounter on their artistic journeys.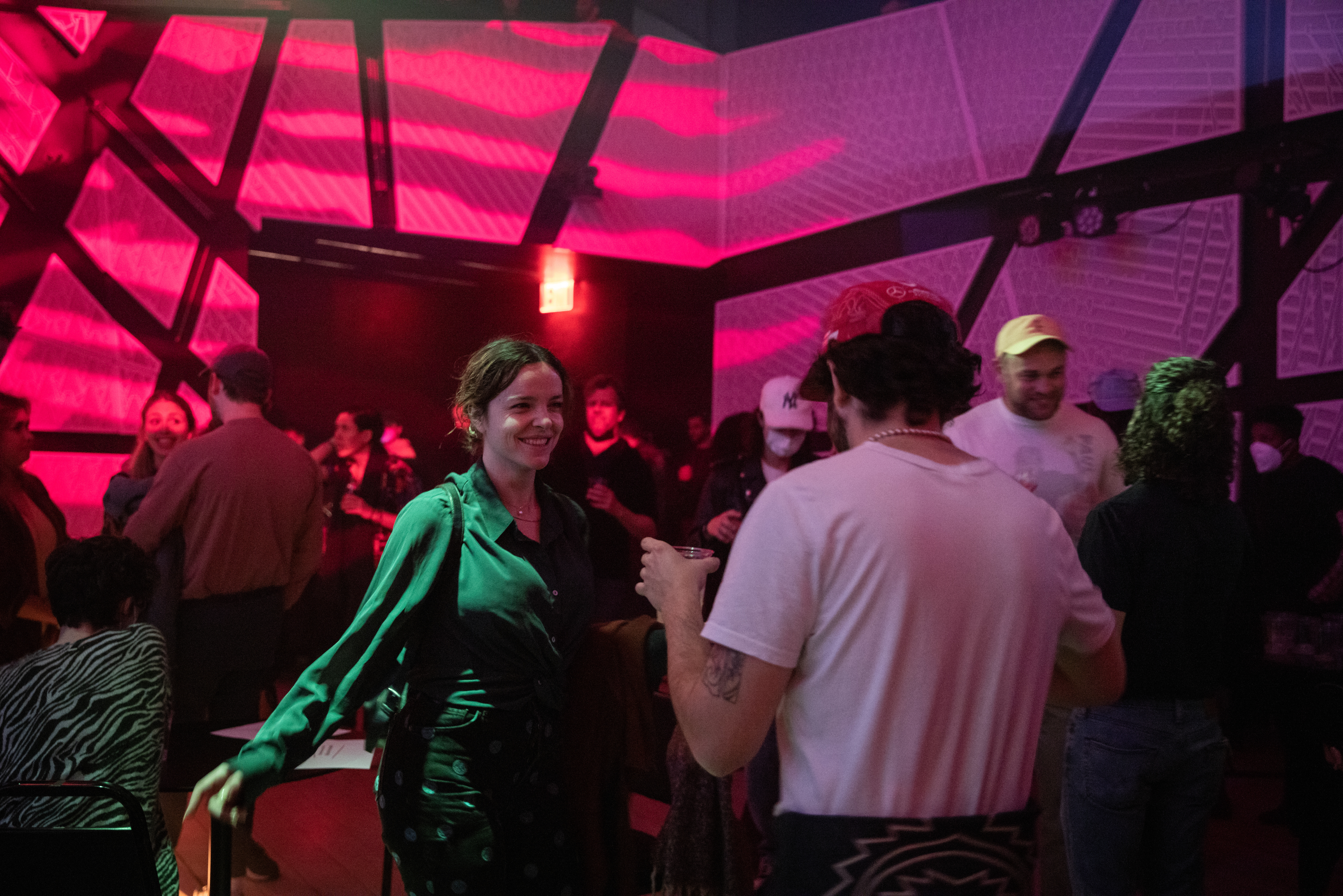 What was the best part about your time in Montréal at C2MTL last month?
The most memorable aspect of my time in Montréal at C2MTL was the invaluable collaboration with the XP Land team. We explored the profound impact of our work on the world and how to further manifest it. The collective energy and creativity of the XP Land team ignited new perspectives. And allowed for unconventional approaches to crafting meaningful and impactful experiences. Overall, my time with XP Land at C2MTL left me inspired and motivated.
---
Want to support De Archuleta's work? National Sawdust's latest performance is Paraíso. The experimental chamber opera follows a mother and child from Puebla, Mexico, as their lives are shaped by the political and economic factors that govern the U.S.-Mexico border. Get tickets for the June 16 performance here.
Also in June, check out Cosmic Gardens. The French Brooklyn-based duo will present an immersive and multi-sensorial show that combines indie electronic music, visuals and smells. By intertwining fragrances with their music, Cosmic Gardens creates an unforgettable and immersive experience. Get tickets for the June 23 performance here.
---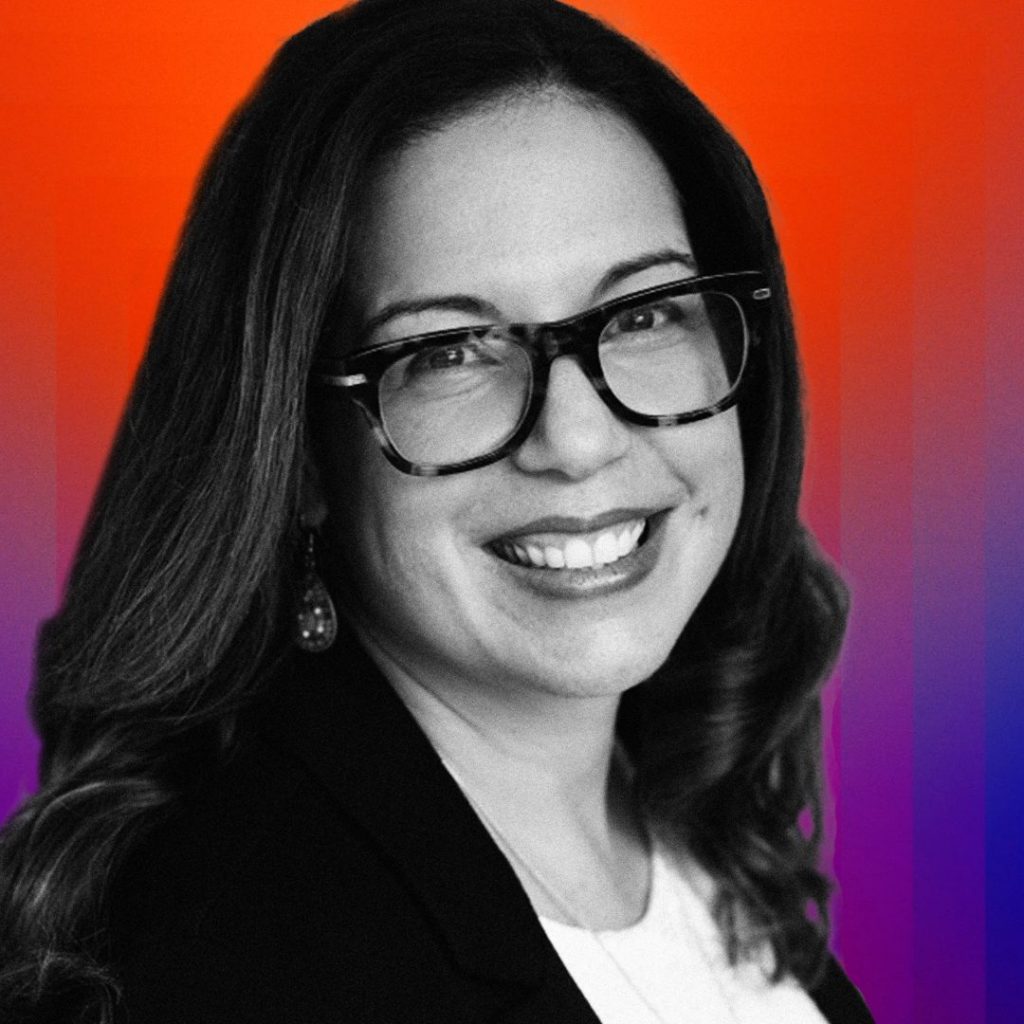 Ana De Archuleta is the Managing Director of National Sawdust. The music venue in Williamsburg, Brooklyn, is community-focused and dedicated to introducing audiences to new artists and styles. While also introducing artists to new audiences. Through diverse programming and state-of-the-art facilities, National Sawdust engages communities of artists and audiences. It also provides a platform for multi-genre and multidisciplinary performances. Ana's a sought-after mentor to many performers and organizations. With her expertise in the business aspect of the opera world, Ana offers valuable insights into the industry.
Join us in XP Land. A community for experiential creatives and experience-makers, brand leaders and IP-owners, space stewards and venue visionaries — all of those in the business of epic gatherings and live, immersive storytelling.