XLIST Council Spotlight: Harry Julmice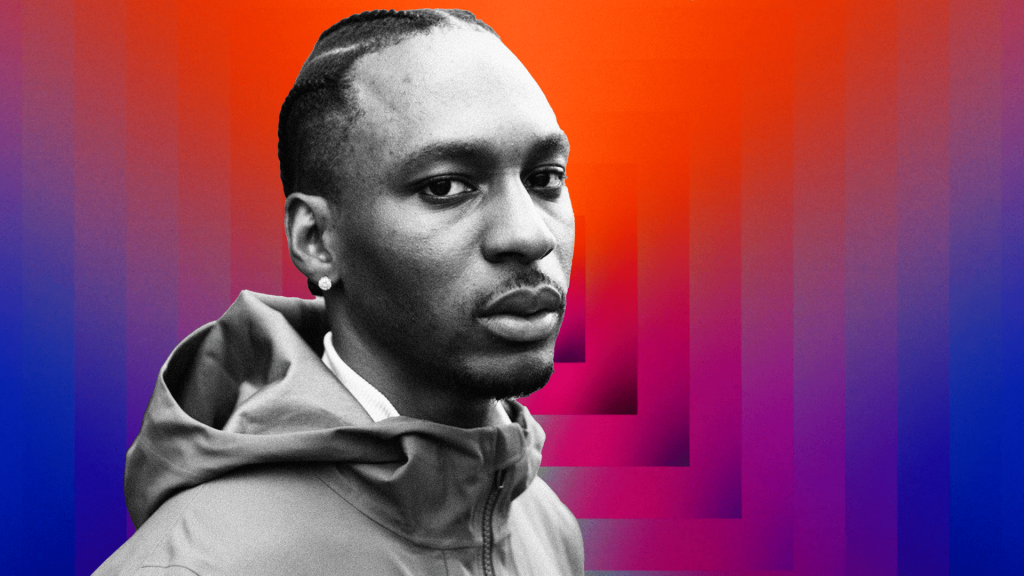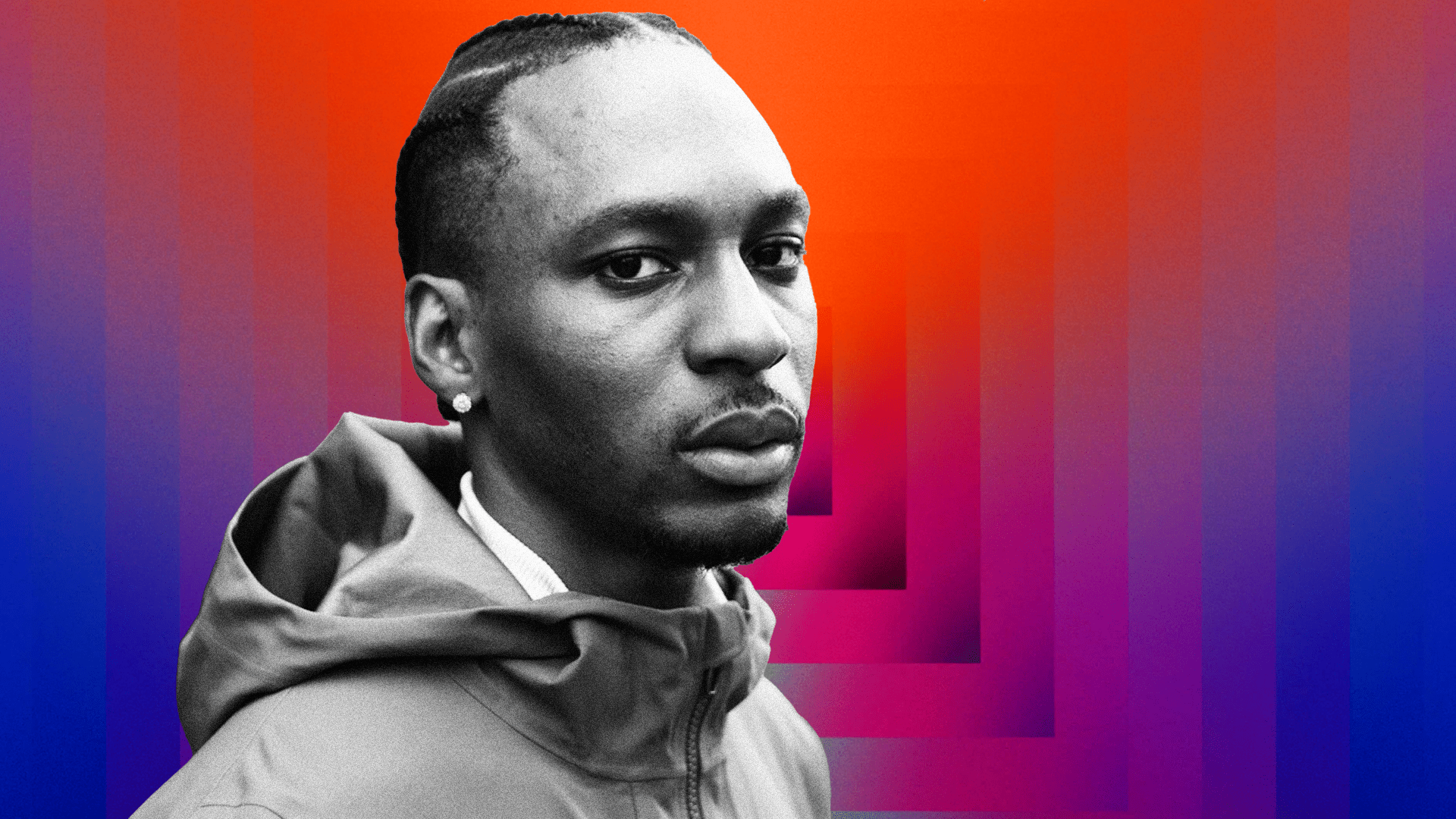 For many, a walk in the woods is a way to connect with nature. But for Harry Julmice it is also a chance to strengthen community and help people tap into their power. This focus on uplifting people — and the ability to design events to find it in unexpected ways — was the motivation behind Never Was Average (NWA), a community-based production house.
"What's unique about NWA is that we have a network of BIPOC artists, creators, and designers, and we specialize in initiative design content and cultural production," says Julmice, who is the organization's co-founder, CEO, and community engineer, "We do immersive art experiences and video series, and we design community-based initiatives. It's not just to produce culture, but to empower people within the community to take charge of their life."
Never Was Average, which is based in Montréal, was founded in 2017 by Julmice and Joanna Chevalier, a trauma-informed certified mindfulness facilitator who is NWA's executive creative director. Its mission is to help organizations better connect with millennials, Gen Z and communities of color. The org has worked with brands including Lululemon, Airbnb and Reebok.
While much of the programming currently targets Canada, this year NWA is expanding its online and global outreach. Says Julmice, "Wherever you are in the world, you're going to have a chance to experience what Never Was Average has to offer."
Keep reading to see how Julmice breaks down the importance of relationships when building brand partnerships, the reason doing nothing may be the best thing you can do for yourself, and the unexpected way the pandemic has changed experiential.
Why did Never Was Average decide to use experiential projects to bring about social change?
It happened by accident. We wanted to have an impact in the community, so we started gathering people around a common vision. We didn't intend to mix experiential with social change, but as creative people, we got inspired by things we watched and what was around us — not even knowing that these things were called experiential events.
What's an example of a Never Was Average experience with social impact?
We have a monthly event called Le Sisterhood & Le Brotherhood. It's free, and each one is a conversation where we gather 20 to 30 people in a room and have them talk about a topic. For example, one was on well-being, so we curated a list of questions that everyone had to answer. We always ask people to share their personal experiences and to do it in a judgment-free zone. It allows people to understand what everybody's going through — and if you're feeling stuck on your journey, you have the opportunity to listen to 20 other people on the same journey to see how they were able to get unstuck. I've seen with my own two eyes how people's mindsets can shift — for example, going from a scarcity mindset to an abundance mindset, from having a limiting belief to knowing that anything is possible.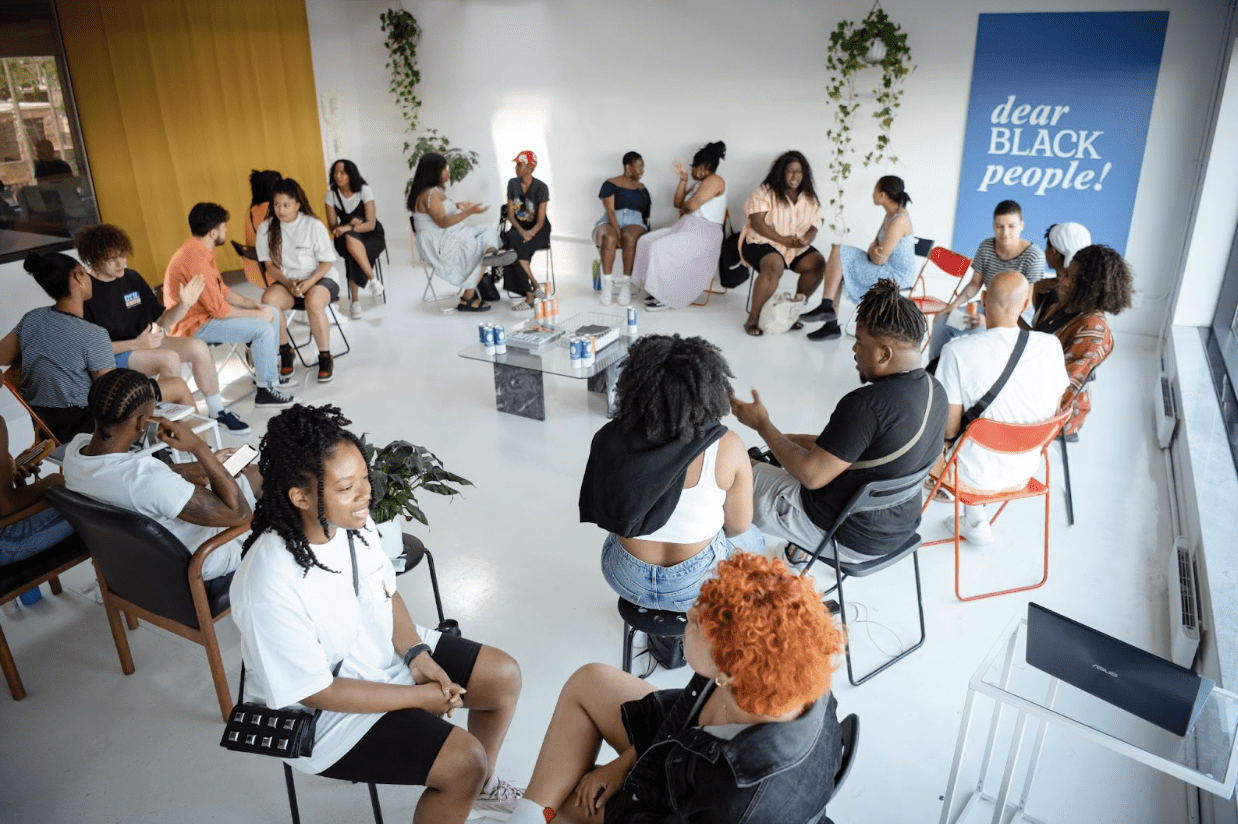 What's the best experience you've ever attended?
Last year, Never Was Average had a five-day creative retreat. It was held in La Naudière, which is about an hour and a half from Montréal. There is power in reconnecting with nature, so we designed this experience to test that idea. We wanted to take creatives out of the city and give them time to reflect on their well-being. I participated, thinking I was facilitating this experience for a group of people, but I actually benefited from it myself.
At the time, I was going through some difficulties health-wise, and the event really brought my attention to healing — not just on a physical level, but healing trauma, mind, and heart. Really rebalancing and recalibrating your frequency. There were a total of seven people. We would cook together, eat together, and have an activity. And then for two hours, we would do nothing, because as creatives, sometimes you just have to sit around and do nothing. And that's creativity right there.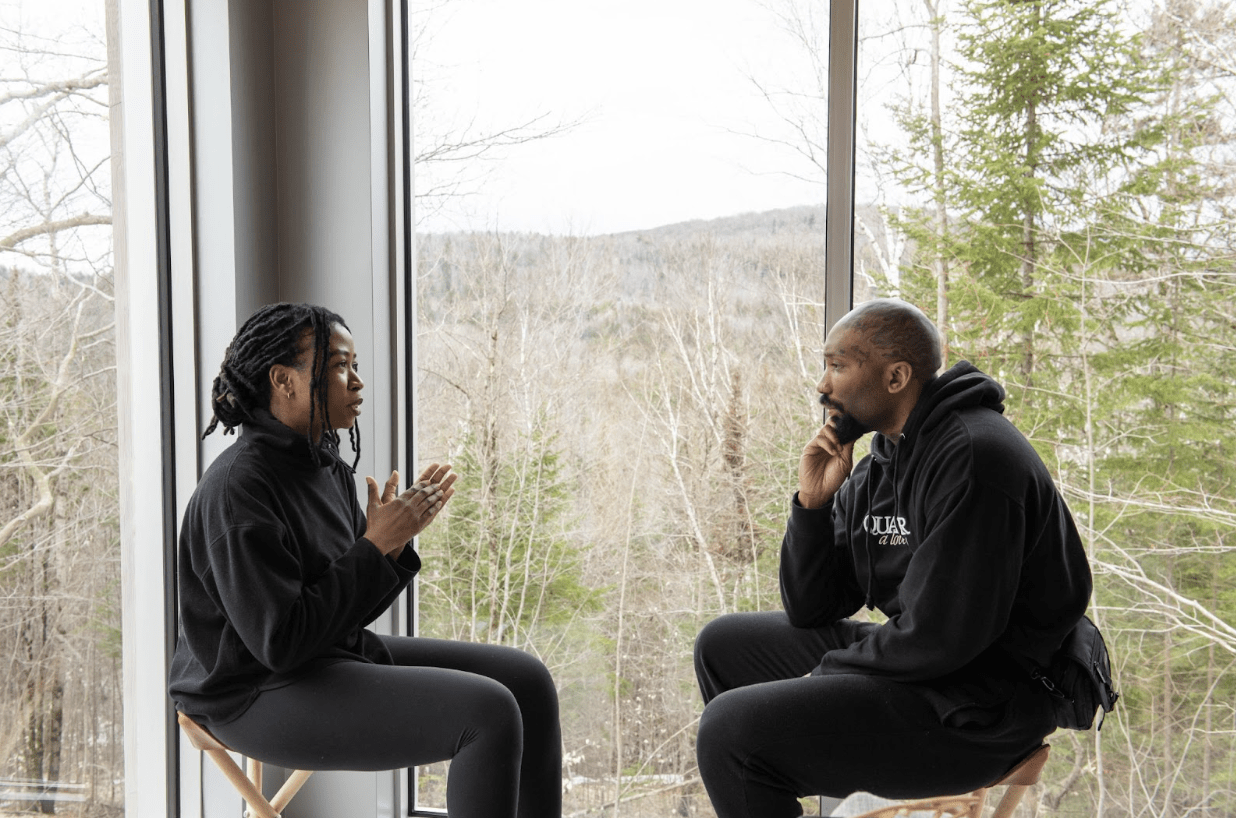 What experiential project do you wish you had attended or produced?
Burning Man. I've never attended, but I would love to. I also would have loved to work on that project, simply because it's not your average experience or event. It's community-based, which I love. They're also integrating art and self-expression. And the fact that they are doing this in an unconventional location, a desert, is something that really stands out for me.
What advice do you have for creatives who are navigating brand partnerships for the first time?
First, you have to have the right mindset. When it comes to brand partnerships, you have to put your community before self-interest. As a creative, you have desires, but you have to understand that your community has desires, too. So before making any inquiries, I would say to really have a good understanding of your community and audience. And then you can find companies, brands or organizations that believe in the same things as your community.
Also, you're dealing with brands — and brands don't do charity. If you're looking to partner with them, you have to understand the value you're creating for your audience, so you can properly communicate it to the brand.
My last piece of advice is about reciprocity. It has to be relationship over transaction. You can't go in thinking, "Oh, this is a big company, they have money and I want them to support my event or idea." It's not always going to work like that. You have to build that relationship and connection and understand their needs and how this idea of yours can benefit those needs.
What is one of Never Was Average's most successful brand partnerships?
The most successful one has to be our first brand partnership, and it was with Lululemon. We aligned on the vision because they were big on community building. The org would go into a city to open a new store, but it was important to immerse itself in the community, so it was looking for community leaders to partner with and amplify that work.
We hosted a series of Brotherhood and Sisterhood conversations at Lululemon stores. We curated and facilitated conversations for store ambassadors and employees. After that, we started doing initiatives for the community, including yoga sessions, meditations, sound bath experiences and all that good stuff for free for the community for an entire summer.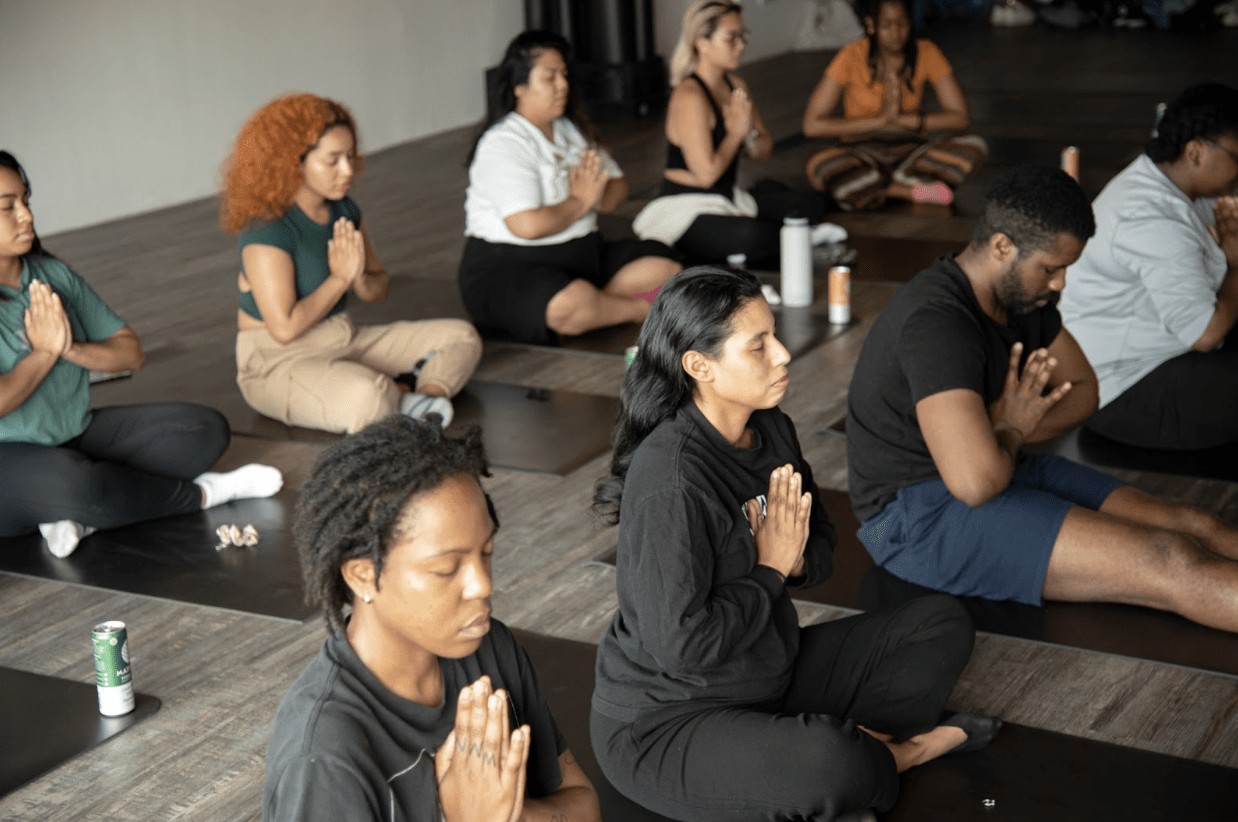 What excites you the most about experiential's future?
I think people — now more than ever — are looking to reconnect, but with more intentionality. They are very careful with how they spend their time, where they invest their energy, and who they surround themselves with. They want experiences that will change their lifestyle and empower them. Standards are much higher than before the pandemic. So now brands have to do more to better connect with their audiences.
Experiential raises human vibrations. Divine experiences have the power to heal hearts, repair the imagination and bring us back into a peaceful place. It's the new path to creativity and community building, and I'm inspired by the potential of reconnecting communities around the world through innovative experiential initiatives.
---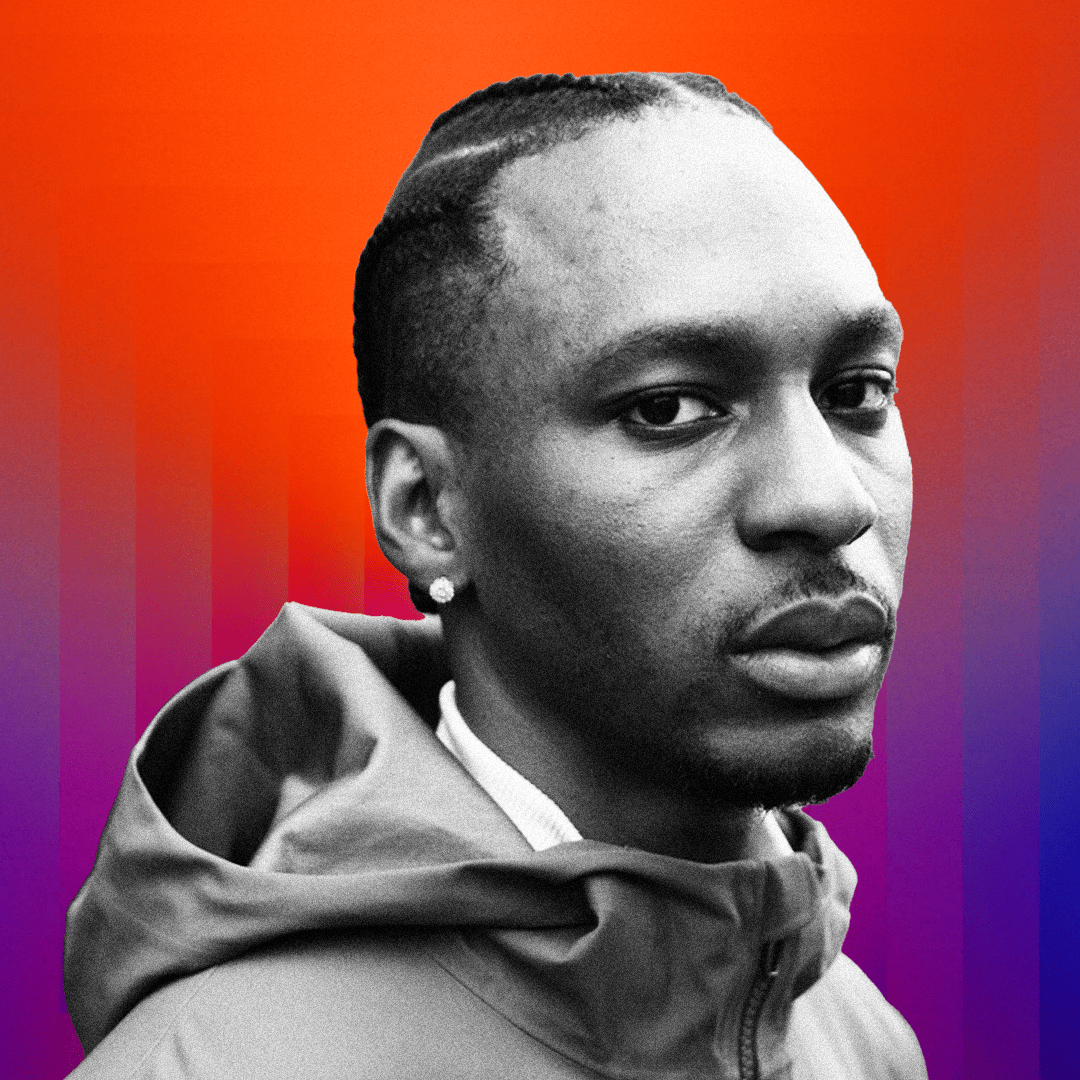 Harry Julmice is a conscious entrepreneur and investor. He is the co-founder, CEO and community engineer of Never Was Average. Through immersive public art and wellness experiences, he uses the power of experiential to inspire conscious minds and strengthen ties between communities, both in the real world and Web 3.0.



Join us in XP Land. A community for experiential creatives and experience-makers, brand leaders and IP-owners, space stewards and venue visionaries — all of those in the business of epic gatherings and live, immersive storytelling.