Welcome to the Live Music Renaissance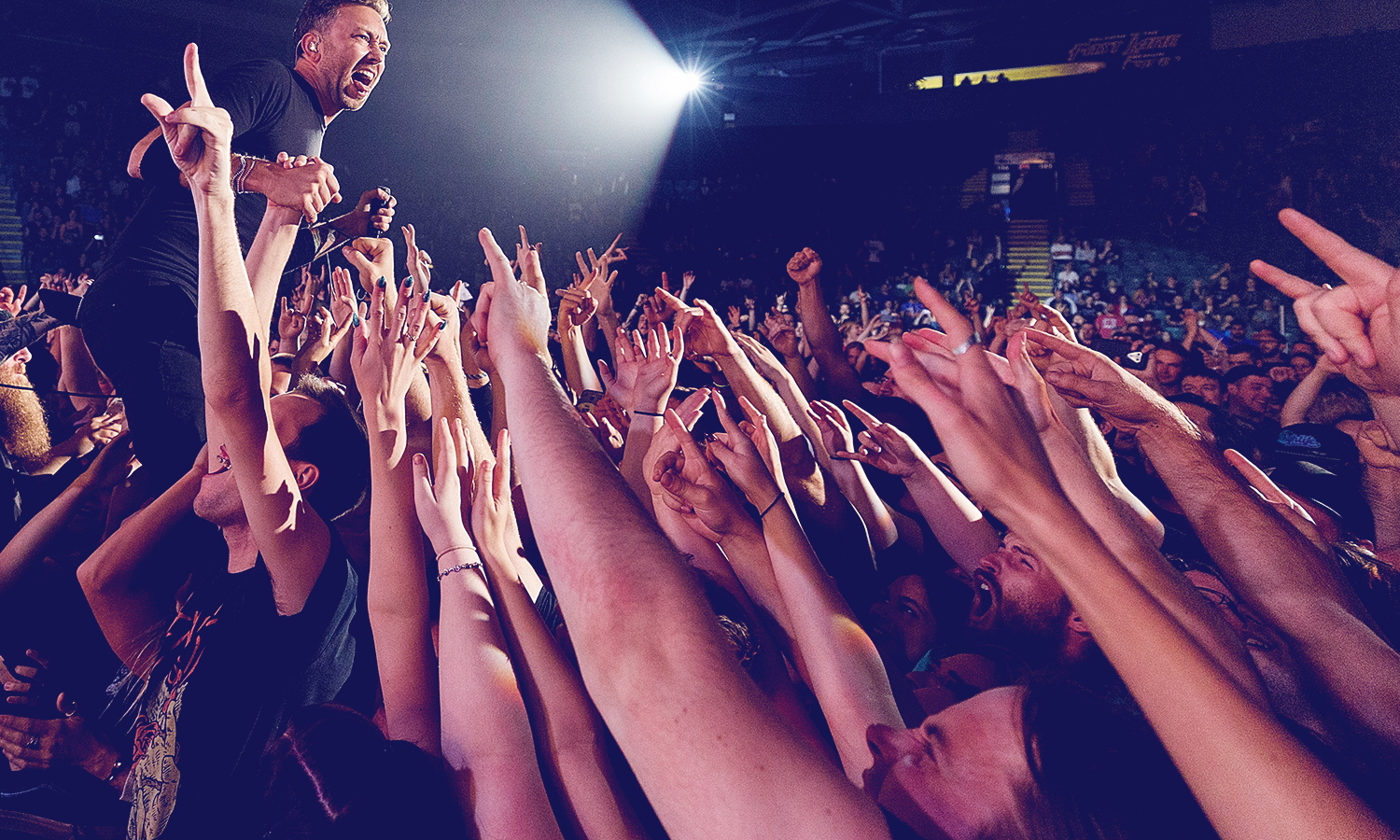 There were so many experiences I missed from the Before Times, while I paced my apartment during the height of the pandemic. Long, loud dinners with friends — the kind where you close down the restaurant and have to find an open bar to keep the night going. Everything about traveling, from the airport security line to the comfort of arriving home again. But, more than anything, I missed live music.
Concerts are a few hours of euphoria where we get to sing, dance and separate from the stresses of life. No place do I feel more present and in my body. And I'm not the only one. Concerts are, quite literally, good for your health:
There is nothing better in this world than live music

— the elder emo (@theelderemox) April 27, 2022
While I saw a great variety of incredible acts (Billy Joel, Fleetwood Mac, Lady Gaga, Lizzo, The Red Hot Chili Peppers, Taylor Swift, and Lucius a record six times), there was a predictable rhythm to each concert, no matter the venue: Opening act; Very long break; Seriously we're still waiting; Artist comes out and the endorphins kick in; Hit song, hit song, hit song; "I love you, New York"; B-side, B-side; Cover song; Hit song; Pretend end of show; Encore; Head home exhausted.
Then, Covid hit (I'll spare you the details), and suddenly we went two years with no tours.
Pre-pandemic, touring was one of the most lucrative ways for musicians and performing artists to generate revenue. In 2019, the touring industry generated $5.55 billion. In 2020? $1.2 billion. This deficit left an enduring mark on musicians worldwide. On the bright side, the pandemic gave many burned-out artists a much-needed break and more time to write and release new music. Plus, the anticipation of playing live shows created an overwhelming demand for artists to hit the road, especially with their new material.
To make up for canceled live shows, some artists shifted online. BTS's two-day online concert "2021 Muster Sowozoo" amassed 1.33 million paid views across 195 countries. NoCap, a virtual concert production company founded by singer-songwriter Donavon Frankenreiter and Roxy Theatre co-owner Cisco Adler in 2020, made $5 million in its first six months. The company sold 350,000 tickets to 70 virtual concerts and reported 80% of its ticket holders buy merchandise and 40% buy tickets for another show.
My 2020 New Year's resolution was to listen to more live music – 2 years later, this was worth the wait. 🎶 pic.twitter.com/wRK1fGe5oX

— Betsy Johnson (@BetsyJohnsonEsq) April 24, 2022
Now, after so much time and deprivation, we have an abundance of concert options. With the arrival of vaccines and the easing of Covid restrictions, fans came flooding back to venues in the second half of 2021 (well, at least in some states). Musicians want to get out and play again, and everyone wants an outlet from all of the stress and isolation of the last 2+ years. In fact, LiveNation reported that concert ticket sales are up 45% through mid-February of this year, compared with 2019.
"Bands are so pumped to be in front of live audiences again and the energy is palpable," said Aram Isbirian, Sales Director at AmplitudeI and live music fan. "I don't take the experience for granted or think I can just catch them another time."
Of course, it's not all sunshine and rainbows. Concert lovers looking for tickets today will probably notice price hikes of up to 70% compared to pre-Covid times. According to the same LiveNation report:
Pricing on the top 10 tours is up over 20% vs 2019.
The average ticket price of a live show has increased from $131 in 2019 to $168 today for Elton John.
From $208 to $227 for The Eagles.
And from $70 to $118 for Billie Eilish.
"Prices are up and there are more safety measures going into and at the event, but fans are so grateful that they don't seem bothered. It's the new normal," said Cheryl Isbirian, Pickleball Coordinator at Life Time Inc. and another music lover. "Bands seem to have a renewed energy and a lot of love, enthusiasm and gratitude in their performances. I'd say bands are engaging with the audience on a different level, too. They feel more like people who also suffered through a pandemic, not untouchable celebrities."
What's causing the price hikes?
Consider increased demand, inflation's impact on labor and fuel, and touring companies' need to make up for lost revenue — from both two years of silence and the secondary market's impact on pricing.
When a ticket is scalped or resold for a higher price on a site like StubHub, the original ticket vendor and artist don't actually see the cash. Musicians have been charging prices closer to what the market will bear and capturing more of the till, thus helping to cover the rising costs of touring.
God I love live music but how am I supposed to afford Sheryl Crow, The Lumineers, Rainbow Kitten Surprise, DCI, and Red Hot Chili Peppers all in one summer😭😭😭

— sophie (@sophiel_0) April 27, 2022
"If a fan is willing to spend $400 on StubHub and the tour is selling those tickets for $100, that's a pretty big gap there," Jay Moss, Wasserman Music's senior vice president, told The Wall Street Journal this weekend. "The industry is trying to right the ship and get ticket prices more in line with natural supply and demand."
The audience's grand return
"I saw Delta Spirit in New Jersey at the beginning of April. That was a special show because it was the first time I saw them live and found a great small venue, the White Eagle Hall," said Aram.
My own grand return was Kacey Musgraves at Madison Square Garden in February — go big or go home. Since then, I've been to a few more, at venues ranging from hole-in-the-wall clubs to giant arenas. Yet, no matter the size of the space, the positive energy radiating feels the same. We are all thrilled to be at concerts again.
"We really enjoyed seeing My Morning Jacket at Forest Hills Stadium and Dawes at Summerstage in Central Park. We weren't crowded, people were nice and happy to be there and the weather was gorgeous for both outdoor shows. And the bands didn't want to leave the stage! Maybe because we just can't take the time together for granted anymore," said Cheryl.
At Radio City, Lorde thanked the crowd over and over again for sticking with her through the pandemic. Across the river at Brooklyn Steel, Sigrid squealed with delight to be on a stage again. Her excitement was contagious, and we were thrilled to be there with her. And damn, don't even get me started on the merch lines. Now, not only are we back out in the world again, but we need the t-shirt to prove it.
I can't stop looking at my videos from your amaaaaaazing show @mattgoss. I've missed live music so much and nothing beats the energy you get from a show like this. When can we do it again pls!?! ❤ pic.twitter.com/UiawQkhPw9

— Cecilia (@ceciliarun77) April 27, 2022
Subscribe to the XP Land newsletter. Follow us on LinkedIn, Instagram, Facebook and Twitter.