A Tale of Two SXSWs: An Austin Transplant Reflects on the Festival's Return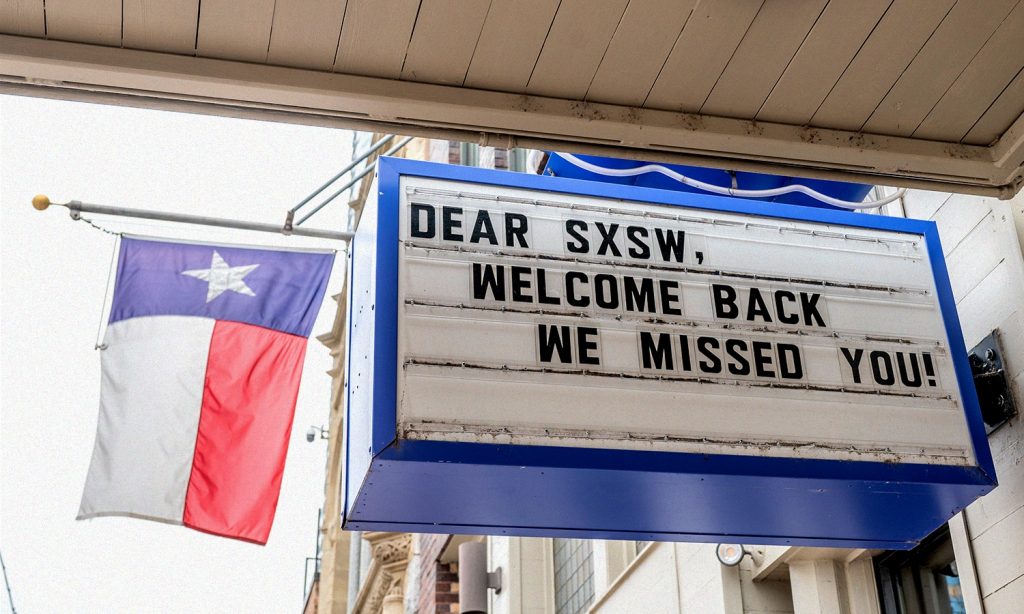 When writer Jillian Anthony visited Austin, Texas, for her first SXSW in 2019, she loved it so much she eventually moved there. In 2022, she tells us what SXSW — back in person after three long years — looks like from the eyes of a local.
---
In March 2019, I visited Austin, Texas, for the first time, on a work trip. My company, a UK-based travel site, set up a weekend-long SXSW activation at the Austin Motel on South Congress. We offered aura readings, a night market mirroring the bites of Hong Kong's Soho neighborhood, a DJ spinning poolside, and bingo led by RuPaul's Drag Race stars. In my free time, I hit downtown to explore. The hotels were packed with people looking for networking opportunities and free drinks. The streets were swollen with badge holders whizzing by on rented scooters. I loved the energy of the city, the beauty of Lady Bird Lake, and how easy it was to roam. When I flew home to New York City, Austin stayed on my mind.
Twenty-seven months later, I moved to Austin for good.
One of the ~180 people (and many New Yorkers) relocating to the city daily. And I was really excited to revisit SXSW as a local.
In 2019, SXSW drew about 417,000 people. In 2022 — after a last-minute 2020 cancellation and a virtual gathering in 2021 — in-person attendance was back but muted. Organizers told the press that attendance was down about 20% since 2019. With badge prices between $1,300 and $1,900, it's not the kind of event people will just buy into on a whim. And Covid may have kept some people away, but there was rarely a mask in sight.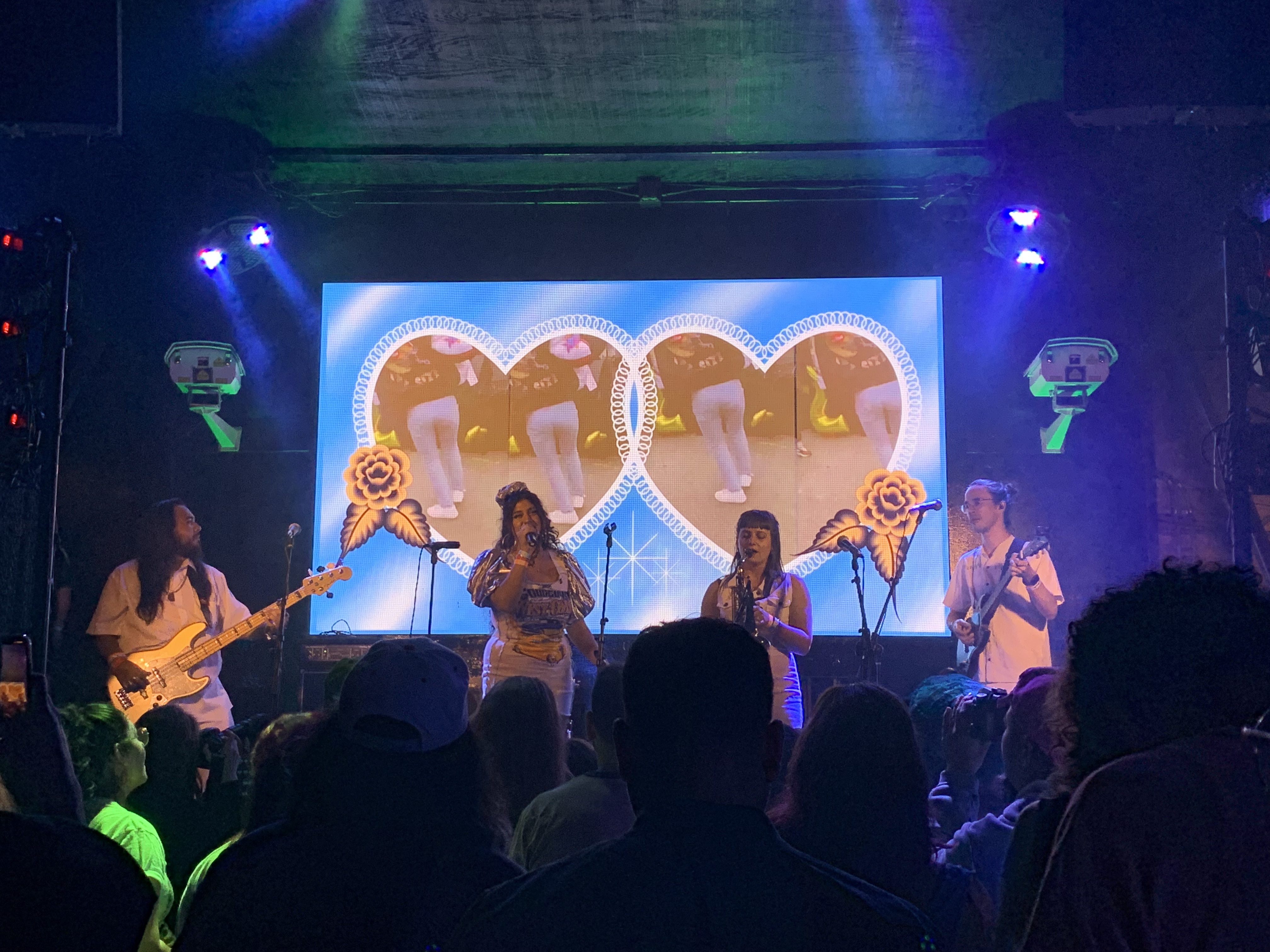 Even with fewer attendees, SXSW creates epic congestion, especially downtown where most of the official events are held. Instead of sitting in insane traffic and battling for parking spaces, I e-biked and scootered everywhere — a convenient, if expensive, solution.
Badgeless, I set about organizing my schedule.
This is the single most overwhelming part of SXSW, with hundreds, if not thousands, of free events going on for two weeks straight. I researched them on sites like Eventbrite and do512.com, as well as Instagram accounts like @thedirtyteam and @whenwherewhataustin. I lived vicariously through my friends' — many of them environmental activists — SXSW experiences.
They spent a lot of time at the free Future of Food Festival, where there was a steady flow of sustainable snacks like mango habanero-flavored crickets. A group of them organized a protest in front of the Shell House (with events focused on "a cleaner US energy future"), complete with elaborate Mother Earth costumes and a wrestling match in fake oil. On the festival's final night, they attended a "secret" rave on Montopolis Bridge under the light of a nearly full moon.
My own SXSW celebrations kicked off by battling 35-degree weather to see Cautious Clay perform at Scoot Inn. I was surprised to see so many people at the outdoor show, huddling teen-deep under heating lamps or dancing to keep warm. Luckily the weather steadily warmed as the weekend revved up. And on Saturday the air buzzed with anticipation and a hunger for a proper party.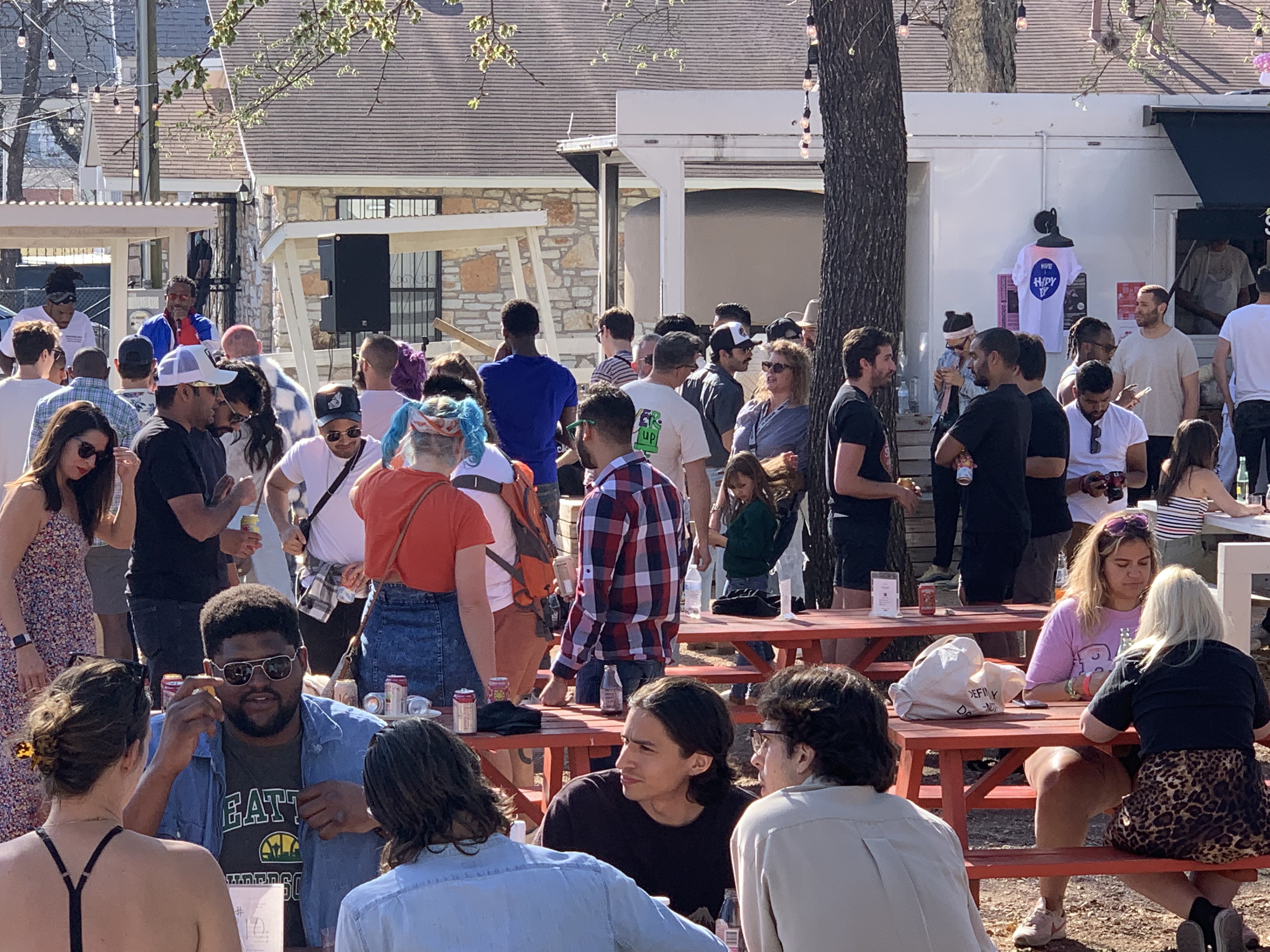 The second weekend of SXSW is all about the music
And there are dozens of free opportunities to see beloved musicians perform. However, you need to be in line hours ahead of time to make it in. And after nine years of living in New York, I'm just not a wait-in-line sort of person.
Japanese Breakfast headlined the Urban Outfitters yard party. Ashanti and T-Pain performed at Empire Garage. I showed up half an hour before Best Coast's set time at Mohawk on Friday afternoon, thinking that would be early enough. Dead wrong. The line stretched around the block. I abandoned the attempt and sailed next door to queer bar Cheer Up Charlie's, where I danced with a lighthearted crowd to the sounds of funky DJs, spinning in the sun.
I moved my hips at the free Cumbia Night (celebrating Latin American dance music) on Friday at The Venue ATX. Locals and badge holders alike enjoyed the Tejano R&B sounds of La Doña and a tropical house act from Argentina. Saturday night, the outdoor stage at Lady Bird Lake hosted a crowd of thousands for a free sunset show with headliner Mt. Joy. Another genuinely cool and accessible attraction was Hotel San José's South by San José. It hosted a clothing market and five straight days of free music acts. Including the Black Lips, who headlined Saturday evening.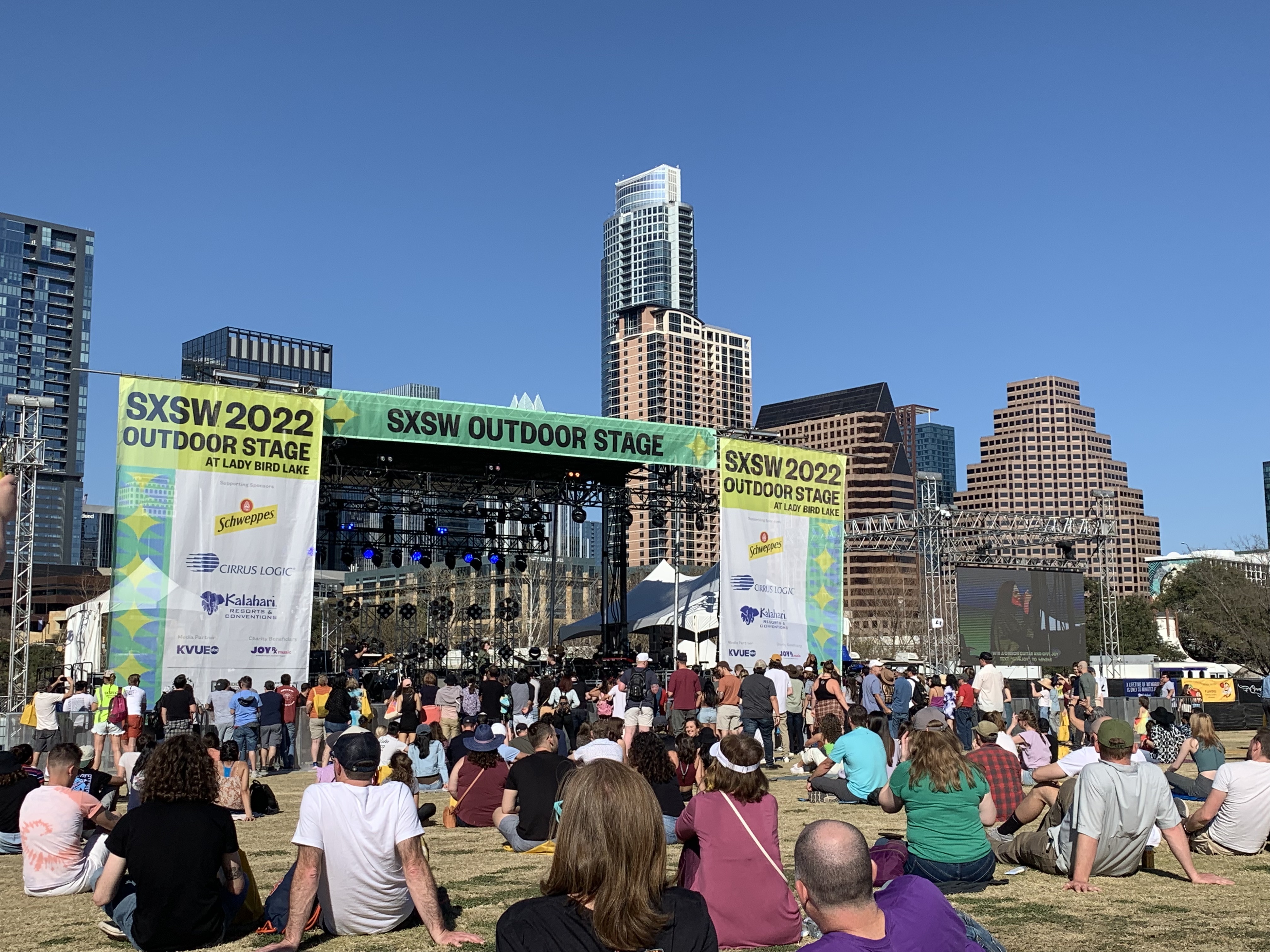 My friend Reza Cristián, the editor-in-chief of Sustain, moderated a panel about community organizing and spoke on panels about activism and sustainable tech. (She also got a snap of Shawn Mendes wandering South Congress in a tank top.)
"The best part was getting media passes to see Dolly Parton perform her first SXSW panel ever," Cristián says. (Parton told the crowd that the infamous Jolene was a bank teller who gave Parton's husband a lot of attention back in the day.)
But Cristián's interactive badge meant she had only secondary access to film and music events
Even among badge holders, there's classism; Cristián was in line 90 minutes early, but she almost didn't get to see Dolly perform. Platinum badge holders poured in minutes before the set started. Should have known! Dolly was one of the most buzzed-about sessions in town.
My own standout (ticketed) performance was a string quartet playing Taylor Swift songs by the light of a hundred LED candles. Nothing could wipe the smile off my face. After the show, I enjoyed an excellent Mediterranean dinner at trendy Aba, where my friend Jacqueline Smith kept her eyes peeled for a Leonardo DiCaprio sighting. (Daniel Radcliffe and Anne Hathaway dined there during this year's festivities.)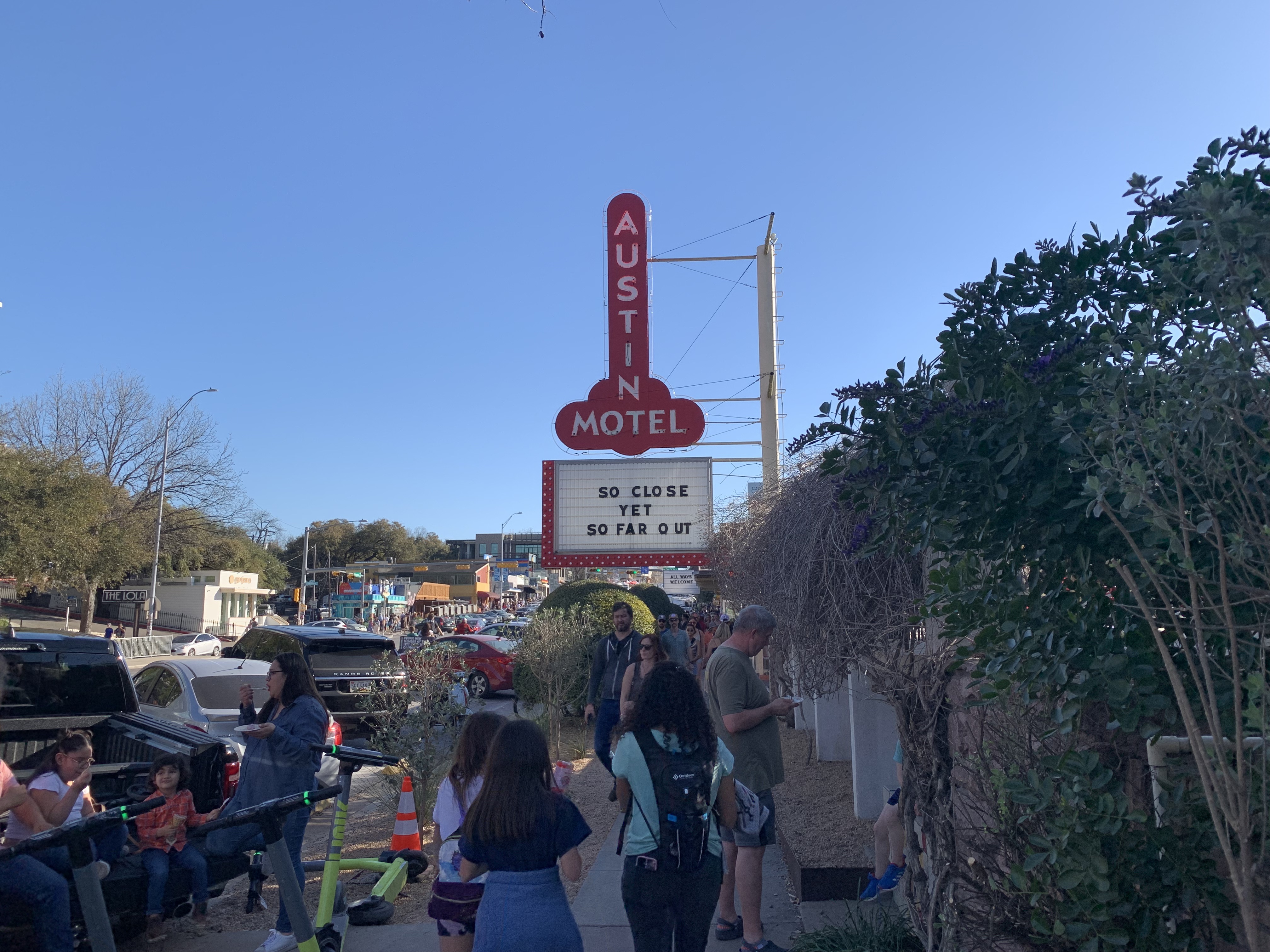 Smith — the senior producer of Aviation Week Network, a B2B publishing and event production company — moved to Austin in February 2021 and met Hugh Forest, SXSW's chief programming officer. She got the chance to produce a session on the future of travel for SXSW's first-ever Transportation Track. She earned her coveted platinum badge leading discussions all about transit's evolution.
"It was the first time in a long time that I felt deeply connected and inspired again. Being together with such creative, curious, and forward-thinking people is the very best part of experiential events. And SXSW 2022 reminded me why I love what I do so much," Smith says. "It was 10 days and nights of no bad vibes."
As for me, I ended up having the most fun at events where I had purchased a ticket
As mentioned, I love to not wait in line. I look forward to going into SXSW 2023 with my newly acquired wisdom. To my future self, I say: Get a badge if you can. If you can't, be sure to start and end your days early. And don't let FOMO get the best of you. There's free music from Austin's incredible musicians waiting for you around every corner, no lines required.
Join us in XP Land. A community for experiential creatives and experience-makers, brand leaders and IP-owners, space stewards and venue visionaries — all of those in the business of epic gatherings and live, immersive storytelling.