XP Land's top winter 2023 events and experiences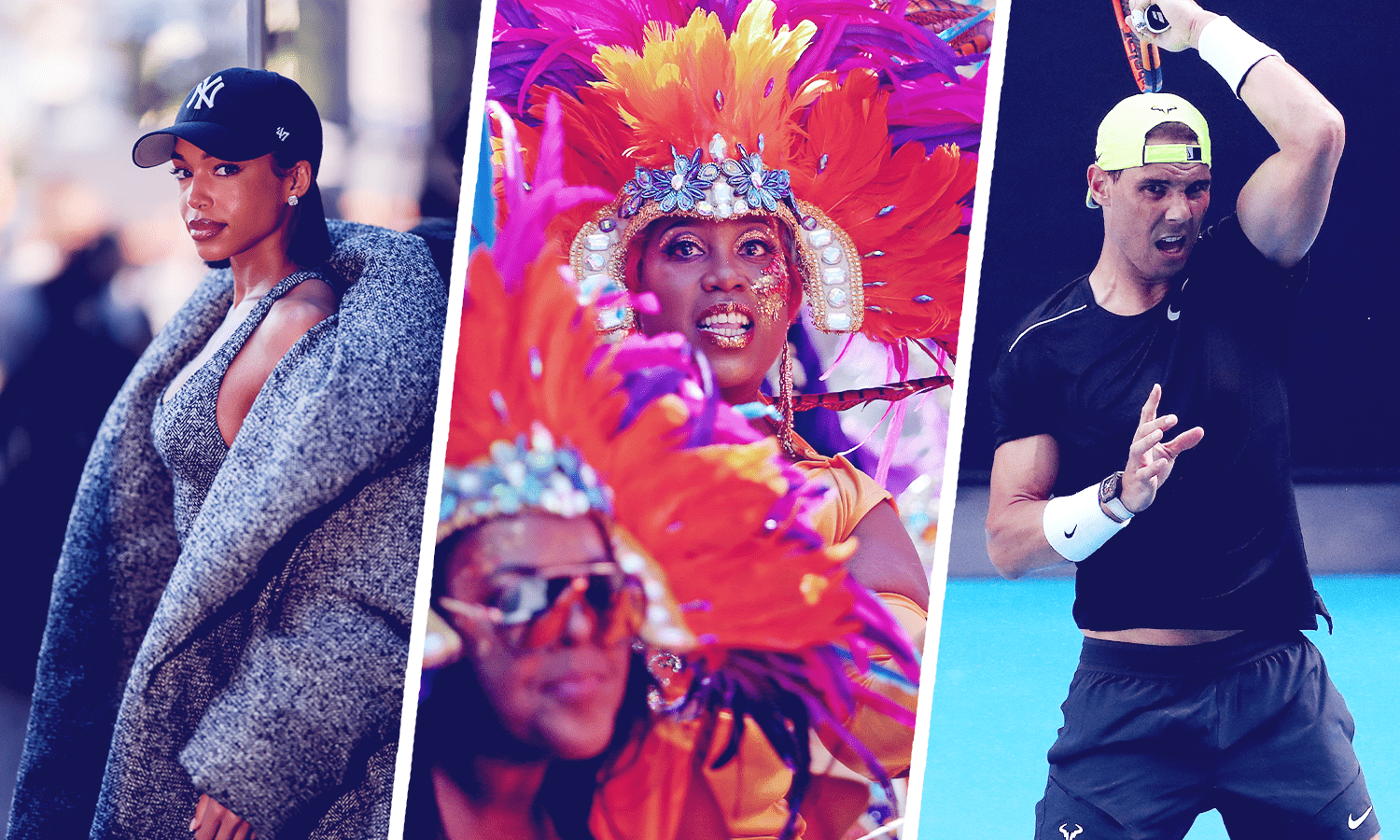 At no other time of year is it more important to get out of the damn house, no matter how strenuous the process may be. Going to events in the dead of winter is like preparing for a marathon — you have to buy the right gear (the ugly, puffy coat), study weather conditions (we're racing daylight, people) and even run a few training drills (yes, a quick errand counts).
While we're counting down the weeks until the sun sets after 5pm again — that will be on January 21 here in New York City — some of the biggest events across the globe are starting the new year strong. (As XP pros, we can only imagine how not relaxing the holiday "break" was for these teams…)
Ready to get out? We've got you covered with XP Land's list of the top winter 2023 events and experiences. And what separates them from the pack? Our detailed research into 2023's activations reveals historically awesome lineups, amazing Instagram aesthetics, and just vibes, man. What can we say, it's science!
Australian Open

: Jan 16-29, Melbourne Park, Melbourne Australia
What to expect? (Wait, is this technically a summer 2023 experience?) 256 of the world's best tennis players are heading down to the Southern Hemisphere — Melbourne Park, to be precise — to compete for this year's titles. Novak Djokovic will be back for the 2023 Open after being deported last year over his visa and vaccination status. Grounds passes start at $23/person; the Rod Laver court, which hosts the semifinals and finals, will cost you upwards of $800 for the final matches.
What makes this year different? Of course, attendees will find the usual tennis tournament activities (we should know) like qualifying matches, childrens' tournaments, sponsor activations, and all the merch. But this year the Open is also highlighting peacemaking, both at home and across the world. First, there's the tournament's collaboration with First Nations artist Bitja (Dixon Patten) on event merchandise and artwork. Then, there's Tennis Plays for Peace, a charity tournament to provide children and families in Ukraine with winter kits, warm clothes, and heating.
---
What to expect? Each year, the World Economic Forum (WEF) shakes up this usually quaint Swiss town with its annual conference. Though themes vary each year, the gathering's overall goals are consistent: "mastering the fourth industrial revolution, solving the problems of the global commons and addressing the global security issues," according to Business Today. You know, super light content… Facilitate world peace in the morning, hit the slopes in the afternoon.
What makes this year different? Is Davos the new SXSW? This year's theme, "Cooperation in a Fragmented World," will unite about 2,500 heads of state and government, CEOs, international media, and youth leaders from every continent. While it may sound like more of a meeting than a party, brands and agencies are getting in on the action, too. As at SXSW, there will be official events only for WEF members, but the Open Forum is accessible to anyone. Expect arts and culture and youth activism on display throughout the city.
---
What to expect? An epic celebration of independent film storytelling that annually drew nearly 50,000 actors, directors, producers, critics, and fans to the Utah ski town in pre-Covid times. Aside from film screenings, the festival also hosts panel discussions, workshops, musical events and parties.
What makes this year different? This will be the first IRL event since the pandemic. And, after adjusting to virtual screenings, Sundance is moving forward with a hybrid model. 2023 attendees can travel to Utah or watch from home with on-demand online viewing. Expect to pay anywhere from $20 for a single online viewing pass to $750 for a 10-screening IRL package.
---
Super Bowl LVII

: Feb 12, 2023, State Farm Stadium, Glendale, AZ
What to expect? Probably a predictably boring football game with lots of hype, but millions of viewers tuned in for the commercials and the halftime show. Or we could be totally wrong! Add another game to the most thrilling list! We're excited for "The Kick of Destiny" campaign, second only to…
What makes this year different? You already know it's Rihanna. Our girl Riri will headline the inaugural Apple Music Super Bowl Halftime Show (but where's our album?!). And, even before we know the lineup, the cheapest seats on the secondary market are listed at well over $5,000, with SeatGeek selling tickets for up to $35k. Of course, those paying five figures and up are going to expect a lot more than just three hours of football. Check out all the weekend events Phoenix has announced so far.
---
What to expect? During September 2022's fashion week, social media influencers took over the front rows, with TikTokers like Ellie Zeiler and Marissa Ren rubbing elbows with Kim Kardashian and Anna Wintour. Mingling in the same spaces as celebrities, models, and editors at New York Fashion Week allows them to give their followers unprecedented access to exclusive events — and has revived street-style photography in the process.
What makes this year different? The five-day event will include shows and presentations from more than 75 designers including Thom Browne, Rodarte, Anna Sui, Tory Burch and Proenza Schouler. Expect influencers to run the show again this season, with even more partnering with entertainment brands and taking on hosting gigs with official sponsors. There will also be parties, galas, and brand activations galore around the city, so stay on top of the events calendar and, for the locals, book your dinner reservations for the second week in February now, before all of LA, London and Paris take over the city.
---
Mardi Gras

: Feb 21; New Orleans, LA
What to expect? Dancing in the streets. And drinking. Lots of drinking. Although Mardi Gras itself is a single Tuesday, it's part of Carnival, a weeks-long celebration before the more solemn religious season of Lent and the preparation for Easter. Interestingly, wearing a mask is a requirement for participants on a Mardi Gras parade float in the state of Louisiana. (In fact, it's illegal in the state to wear a mask unless it's Mardi Gras.) And on Fat Tuesday, a city ordinance decrees that all masks must be removed after 6pm.
What makes this year different? In 2022, the Mardi Gras parade routes had to be shortened due to COVID-related staffing shortages; fewer police officers, medics and other first responders were available to handle the crowds. Those shorter routes are remaining in place for 2023, according to local reports. With dozens of parades scheduled, it may be hard to pick which ones to attend, but the XP Land team recommends the all-female Krewe of Muses parade.
---
What to expect? Ever been on a relaxing getaway and thought, the only thing missing here is professional baseball? With all 30 MLB teams in either Florida or Arizona (each complex within driving distance of another), fans sign up year after year for player access, intimate ballparks with distinct personalities, and up-close encounters with veterans and prospects. For the 2023 season, tickets start as low as $27, with the most expensive tickets priced at $400 and the average around $95.
What makes this year different? There are always new ballpark destinations and local sights to take in, no matter which Spring Training league you commit to. The Cactus League brings 15 MLB teams to 10 stadiums to play more than 200 games in Arizona. And the remaining 15 teams make up Florida's Grapefruit League, which has drawn more than 31 million baseball fans since 2000.
What other events are on your radar this season?
Join us in XP Land. A community for experiential creatives and experience-makers, brand leaders and IP-owners, space stewards and venue visionaries — all of those in the business of epic gatherings and live, immersive storytelling.