XP Land's Favorite Activations and Events of 2022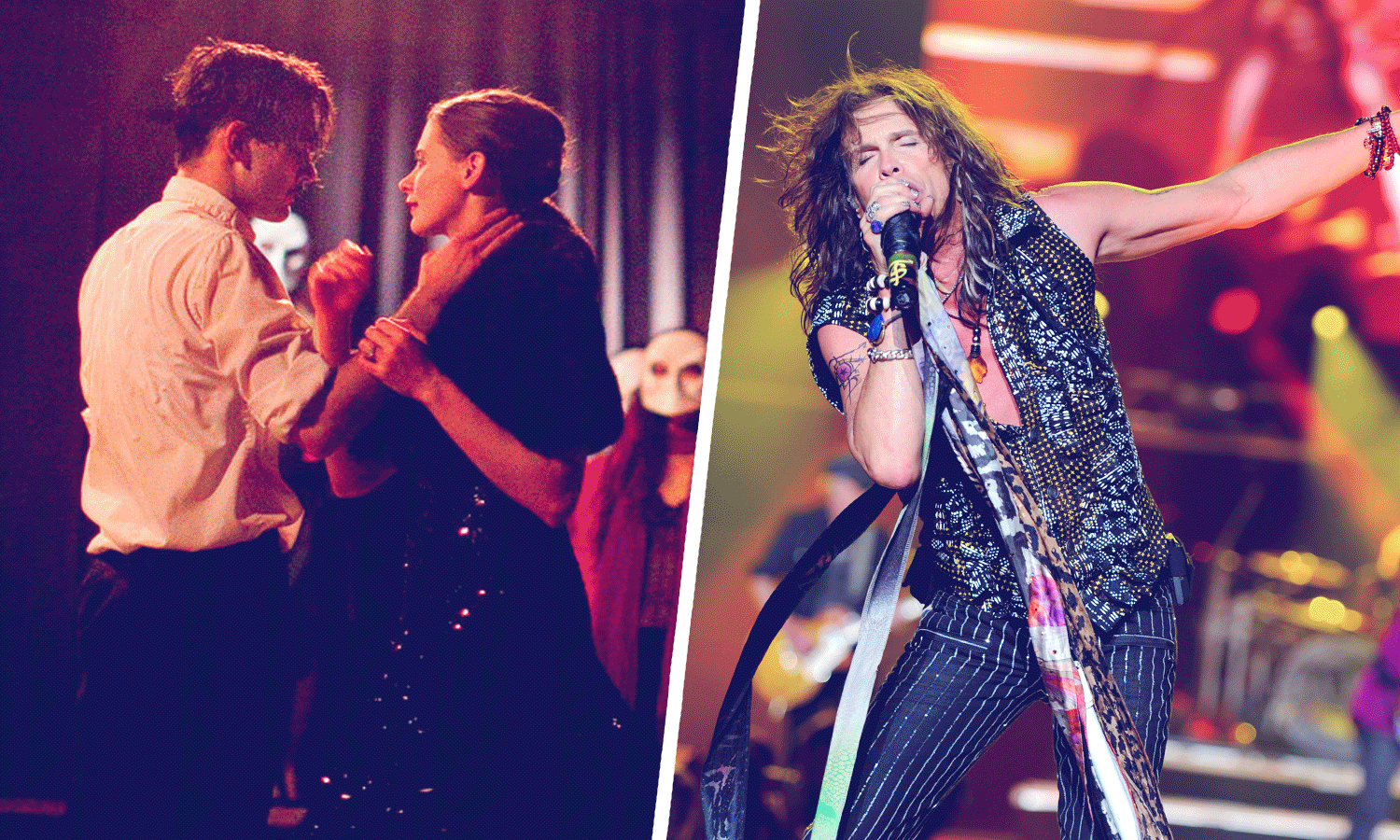 For better or for worse, 2022 was the year we all took our masks off and went out into the world again, vaccination cards safely tucked at home… somewhere. As experiential writers and professionals, the XP Land team was able to experience our passion again. To quote Shonda Rhimes, 2022 became our "year of yes," because when an opportunity to leave the house and log off Zoom was presented, we took it.
From Broadway to Edinburgh, immersive theater to immersive dining, and dance parties to wrestling matches — check out XP Land's Favorite Activations and Events of 2022.
My very favorite event of the year was The Last Match — a wrestling-match-turned-off-Broadway-musical, complete with a theater-in-the-round ring, larger-than-life wrestling characters and real Broadway stars! What more could a girl (who recently began dating a wrestling fan) ask for?!
Held in Jersey City's White Eagle Hall, The Last Match features Funny Girl stars Ramin Karimloo and Amber Ardolino, as well as pro-wrestling superstar Matt Cardona. While sipping cocktails ringside, the audience is immersed in the story of Ben Vengeance, pro wrestling's biggest star, on the night of his last match. With Ben's wife Jenny by his side (or is she?!), a female wrestler in a robe and curlers known as "Mother" and a diabolical wrestling company owner in the picture… Well, it made for one raucous and ridiculously entertaining evening. One of my favorites of the whole year.
– Erica Boeke, CEO, Liberty & Co.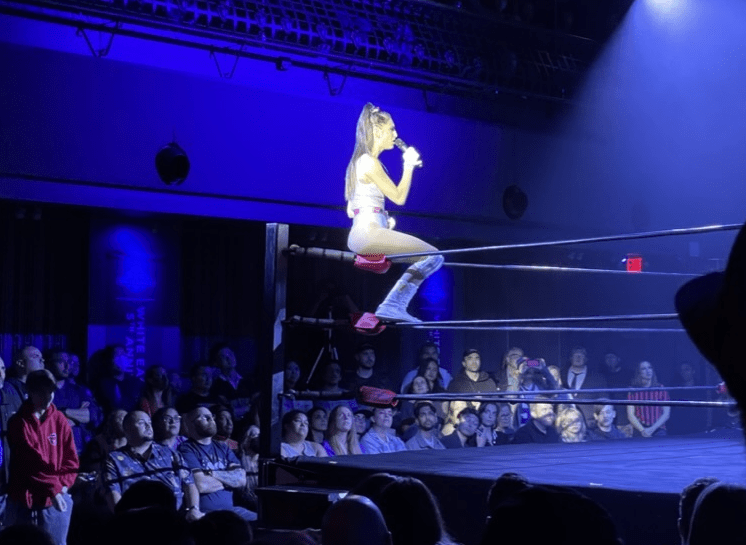 ---
My favorite event of the year was my first time at the Edinburgh Fringe Festival! It was a blast to see all kinds of different theater and comedy, and just as fun to explore the city's many street performances. Plus, venues were well organized, and there was excellent food and drink everywhere you looked.
– Jillian Anthony, writer and XP Land contributor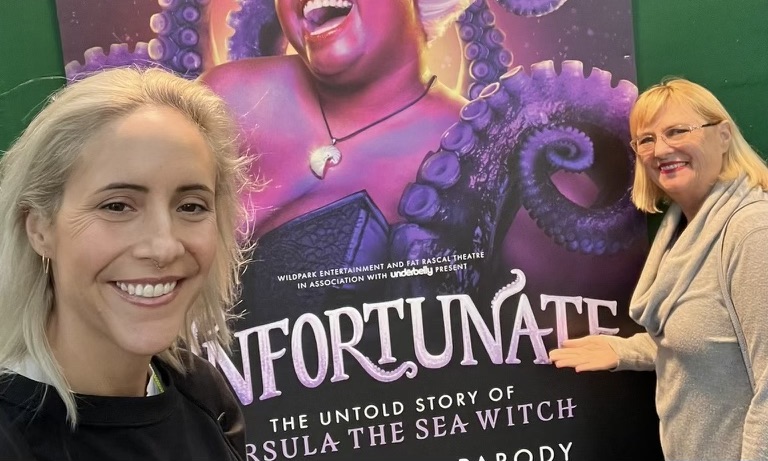 ---
There were a few standouts of 2022, but the winner is my return to Broadway (as an audience member, to be clear). My wife and I bookended the Pulitzer Prize-winning musical Strange Loop with dinner at BXL — our favorite Belgian boîte in Midtown — and drinks at Jimmy's Corner, the best boxing dive bar you'll find this side of Atlantic City. A bona-fide date night in NYC really made us feel like life was back to normal again (whatever that might mean).
– Greg Hall, experiential designer, Liberty & Co.
---
Ever since I was a little girl, I've been going to college football games. My dad went to Ohio State and University of Michigan, which was enough to make me a Big10 fan, but it wasn't until I became a Penn Stater that I completely understood the magic of game day. Now, as the mother of a freshman at University of Maryland, I see it and feel it in a way that is hard to put into words.
This fall, I went to a UMD vs. Purdue game at Maryland and a PSU vs. UMD game at Penn State, both of which were the best tickets I bought all year. Not because of the games, but because of the before and the after — the shopping, prepping and cooking for the tailgates… the group chats, phone calls and itinerary-planning for the weekends… the face painting, branded gear and singing of the alma maters at the games… the trips down memory lane and bonding with strangers and friends alike. These games bring people together and make them happy (with full bellies); it's as simple as that. No experience is better, and lucky me that I got to go to two college football games in 2022!
– Anne Woodard, Head of Operations, Liberty & Co.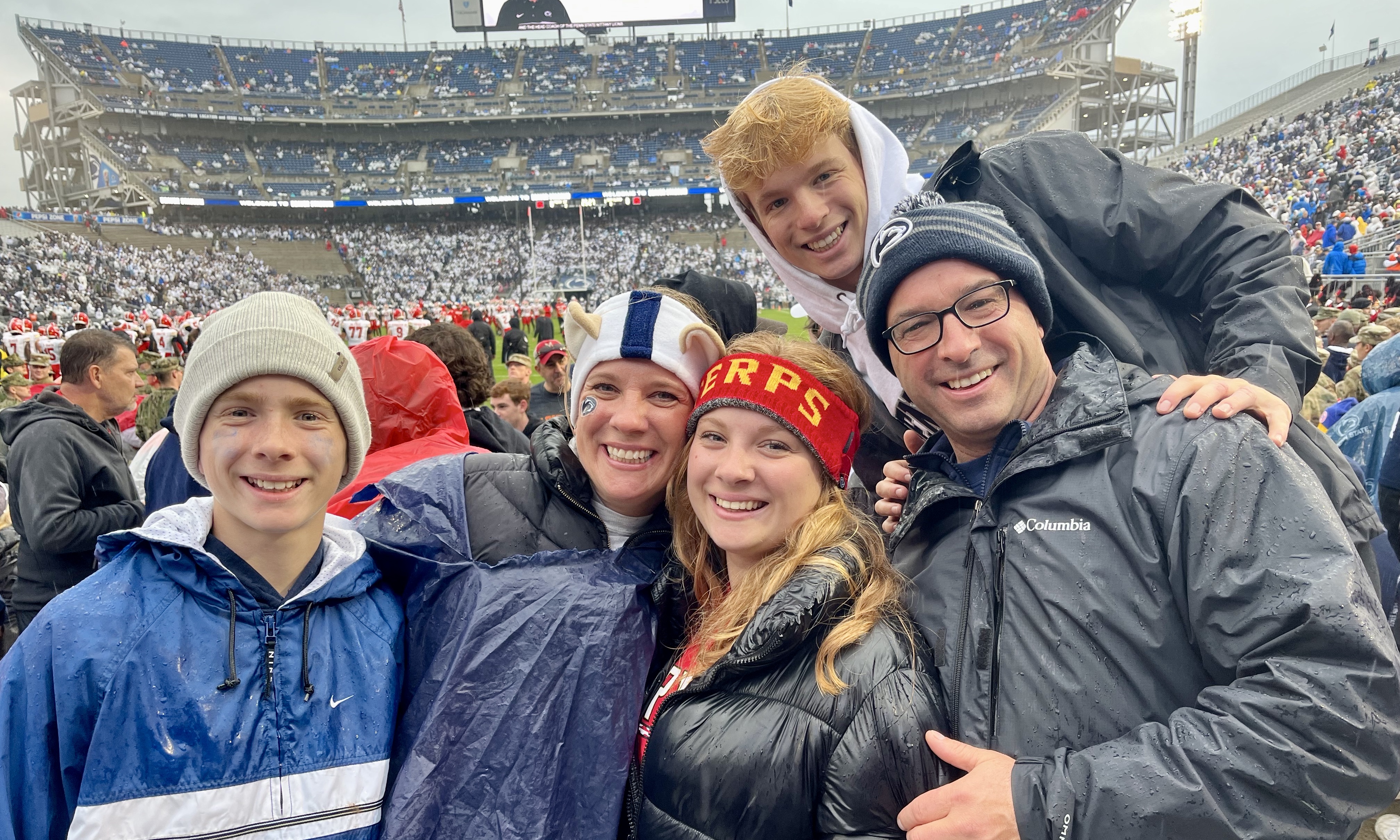 ---
The week Midnights dropped, a friend and I went to a Taylor Swift dance party in Gowanus, NYC. It was a pretty bare-bones setup but completely unforgettable. Not only was the dance floor absolutely feral, but I was surprised at how quickly I felt a sense of community with every other person who chose to spend their Saturday night this way. Turns out, there's an intimacy to scream-singing a song the entire nation already knows, together in a darkened room. I remember thinking: Is this what church is like?
– Joe Hollywood, writer and XP Land contributor
---
Seeing Aerosmith at Fenway Park. Steven Tyler played a fiery piano right on top of the Green Monster, and then fireworks shot off as the concert's grand finale. It was a classic Boston experience through and through.
– Alexa Carr, experiential marketer and XP Land contributor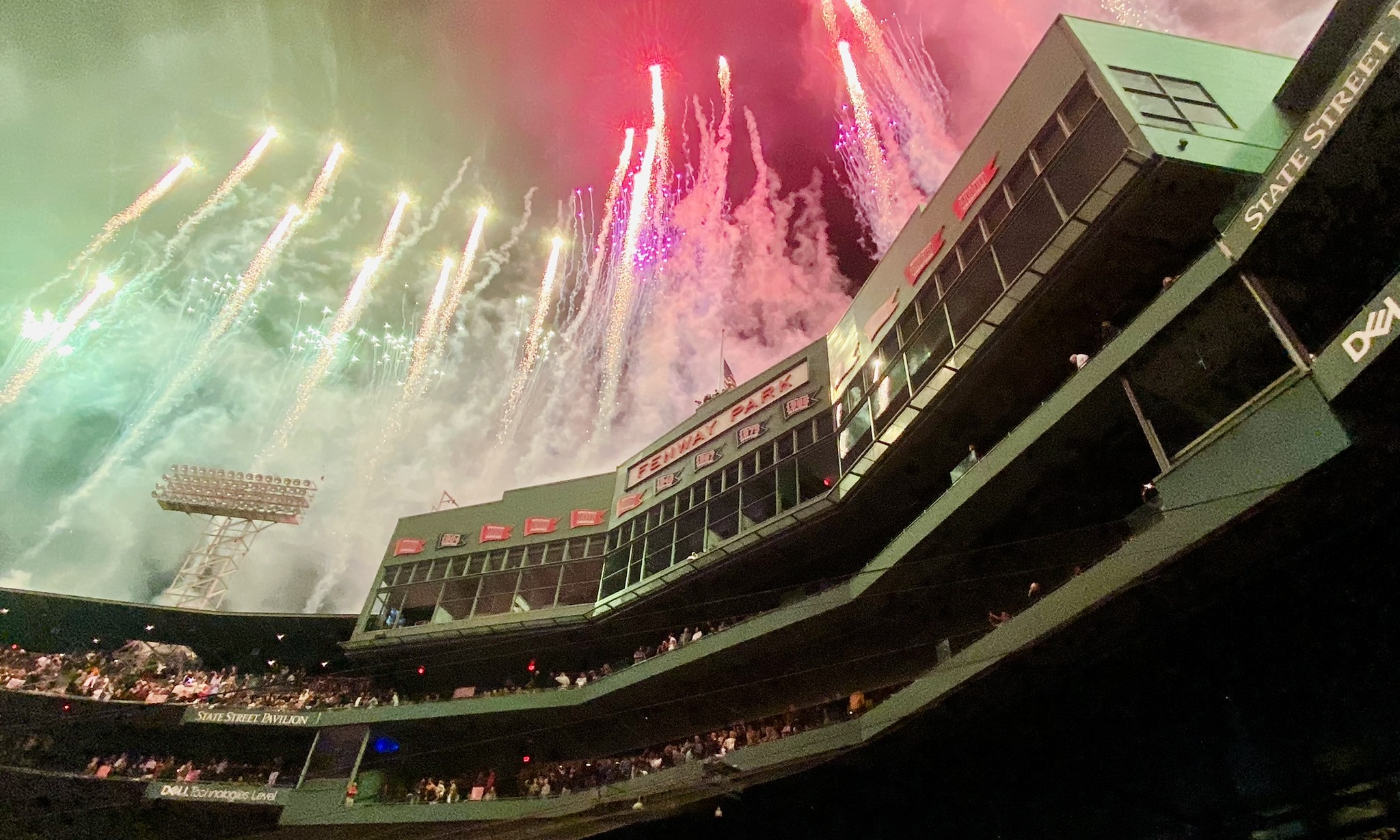 ---
My favorite event of the year was the Rochester International Jazz Fest — nine days of music at 20 venues within walking distance of each other in Downtown Rochester's East End Cultural District. Most concerts are outside and open to anyone, while there are more intimate shows at specific venues for an additional cost.
The music ranges from local high school talent to major international headliners. There's something for everyone, including a merchandise tent, an interactive piano, sidewalk sponsor tents, and dozens of food and drink vendors. This year was extra special, as Covid sidelined the previous two years. Of the many shows I caught, some of my favorites included the iconic Sheila E., Rochester native Danielle Ponder (see below!), and The Bacon Brothers (because, Kevin Bacon).
– Sasha Milner, Head of Production, Liberty & Co.
---
My favorite experience from 2022 would have to be Pink's performance at Bottlerock. She captivated all of Napa Valley with her nostalgic hits, her musically gifted daughter, and amazing acrobatics (read the full recap here). I have never felt more excitement or collective engagement from an audience in my life. I will never forget it.
– Maya Knighton, Experiential Manager, Liberty & Co.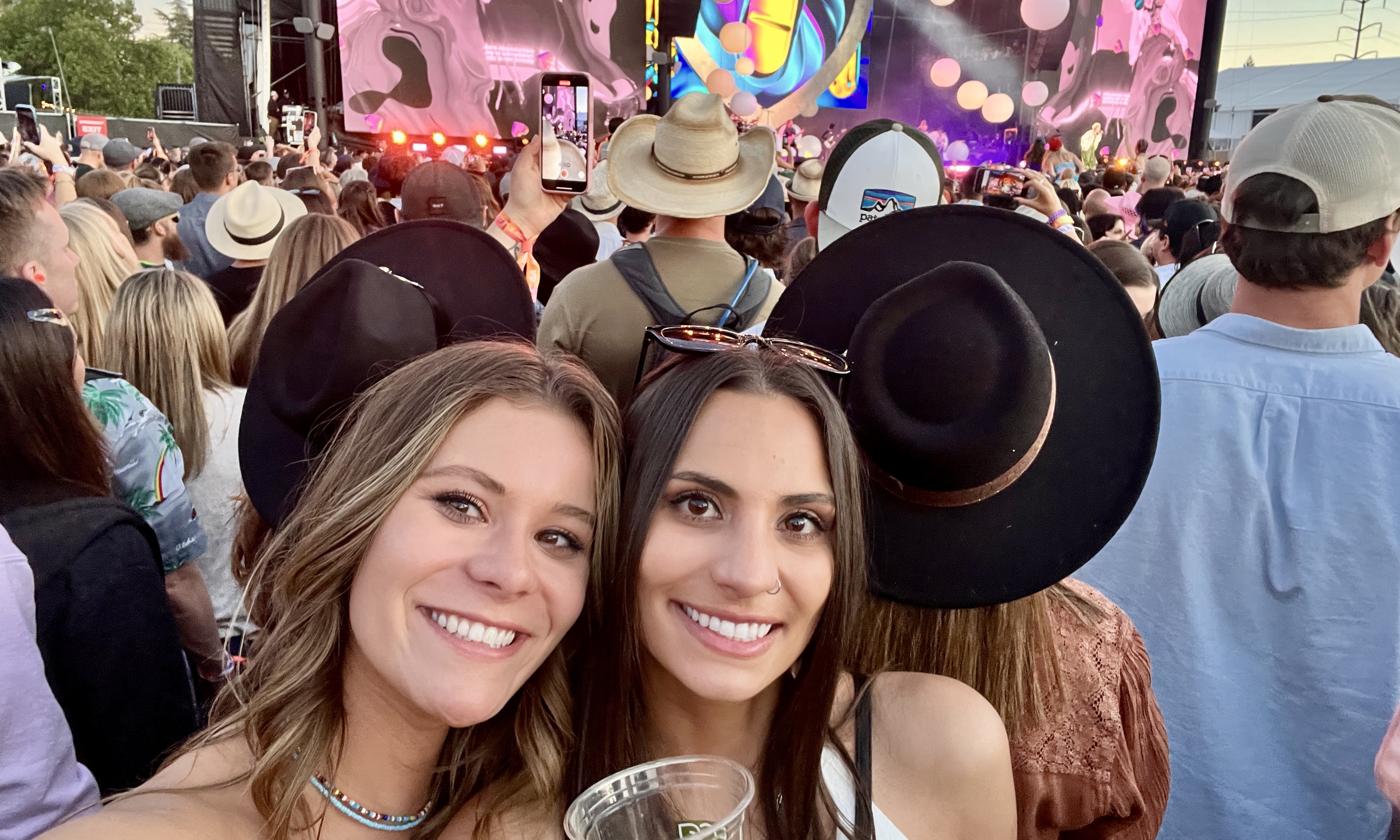 ---
My favorite experience of 2023 was dinner at Addison in San Diego. At Addison, dining is as much about the presentation, service and surprise factor as it is about the food. The experience starts with drinks in an upscale speakeasy before a host leads you into a cozy fireside lounge to eat.
Servers choreograph their synchronized presentation of the food as they deliver over a dozen tiny courses, which take inspiration from around the globe and feature non-traditional flavor combinations like chocolate-chicken liver churros, yuzu oysters, and yellowtail macarons. After scarfing down five bite-sized desserts, I received a take-home menu to remind me of what I'd eaten, along with a beautifully presented jar of granola to enjoy the next morning.
– Nick Lawson, Senior Manager, Special Projects, Liberty & Co.
---
My favorite event was Soho Desert House in La Quinta during Coachella. I purchased one ticket, which included food and drinks for the whole day from cute food trucks and pop-up shops. At my favorite pop-up, sponsored by a Mezcal brand, a friend and I bought matching embroidered hats. And, of course, took #selfies.
– Jillian Stewart, Experiential Manager, Liberty & Co.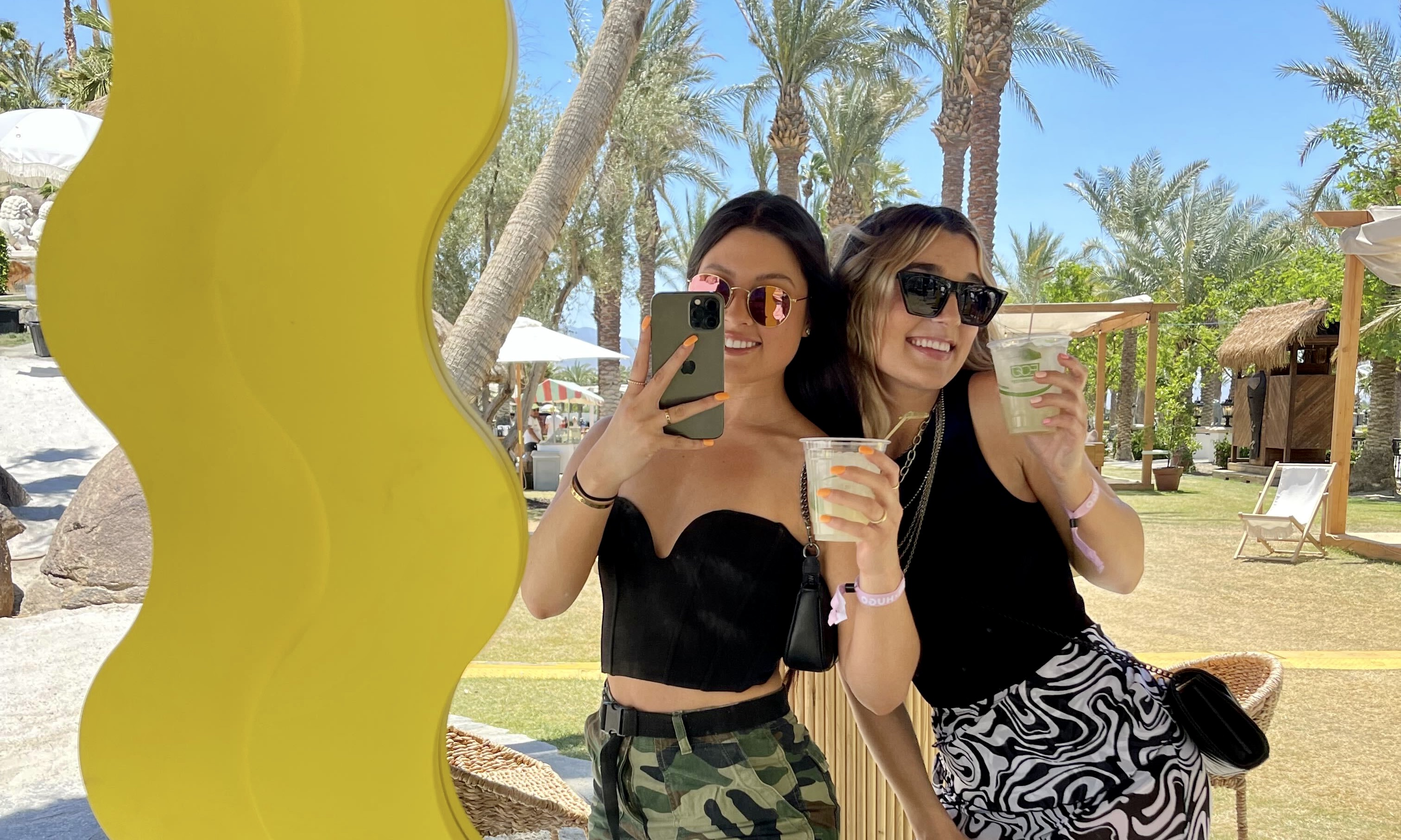 ---
Sometimes it's as simple as getting back to the experiences we knew and loved. After time away, they take on new qualities and offer you new ways to appreciate them. My example? Post-Covid Sleep No More… which was creepily masked but just as immersively fun as ever, this time complete with the most unforgettable surprise at the end. Danielle Ponder, public defender turned recording artist, slayed the house with her incredible voice and live performance in the crowded McKittrick Hotel bar, after we were finished Sleeping No More.
– Caitie Murphy, Head of Strategy, Liberty & Co.
---
My favorite event experience of 2022 was watching the Fashion Scholarship Fund finalists, whom I'd been working with on their individual storytelling moments, confidently perform to a room full of industry elites. It's not easy to quiet a cocktail party like that, but they did it; everyone wanted to hear their stories.
– Trish Harnetiaux, playwright, filmmaker and experiential creator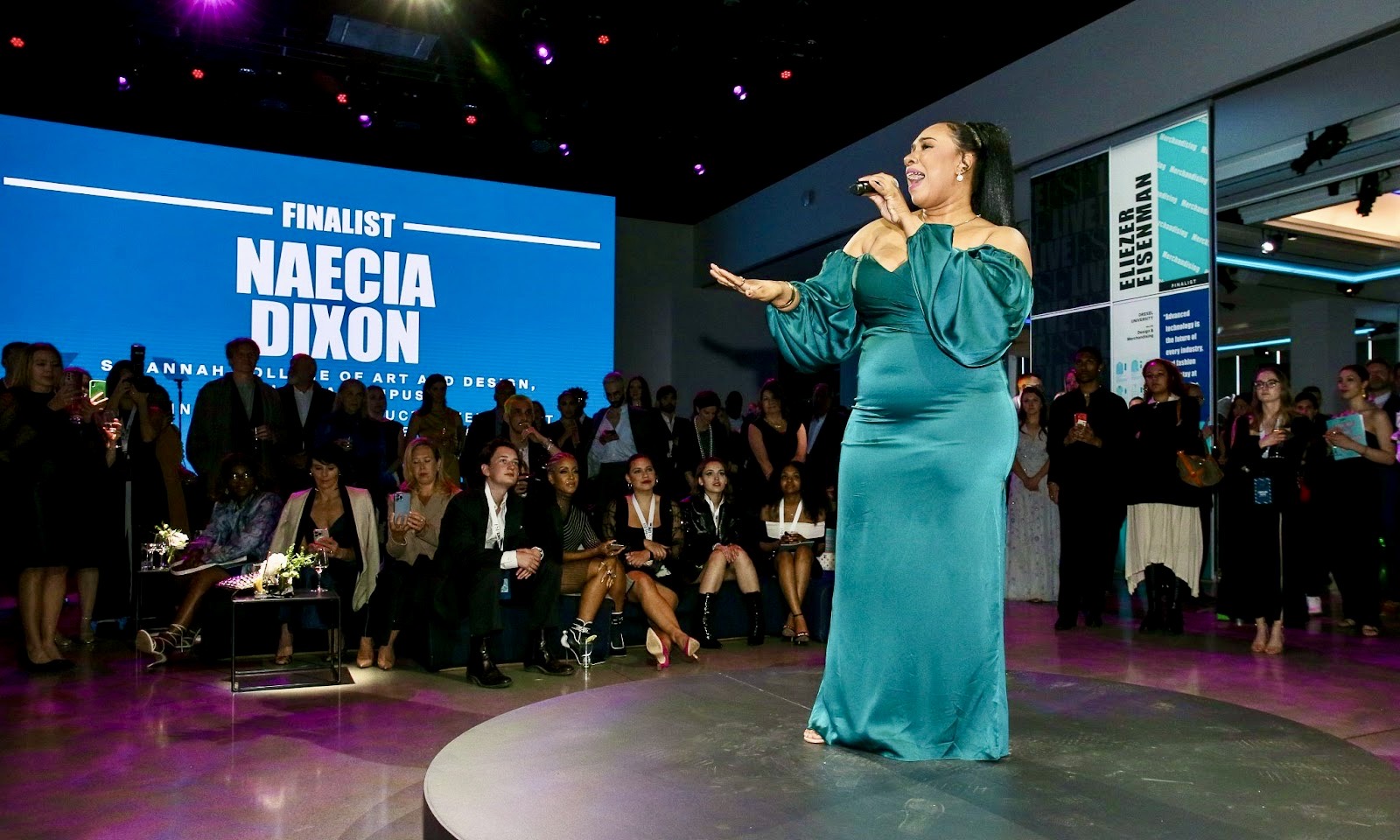 ---
One of my favorite experiences of 2022 was attending Flyfish Club's Hamptons Summer Social. The party took place at Topping Rose House, with food by the amazing Chef Jean-Georges. We spent the day eating delicious food, drinking rosé, playing yard games and dancing — all of my favorite things!
– Leslie Hanlon, Senior Experiential Manager, Liberty & Co.
Join us in XP Land. A community for experiential creatives and experience-makers, brand leaders and IP-owners, space stewards and venue visionaries — all of those in the business of epic gatherings and live, immersive storytelling.