XLIST Council Spotlight: Louisa St. Pierre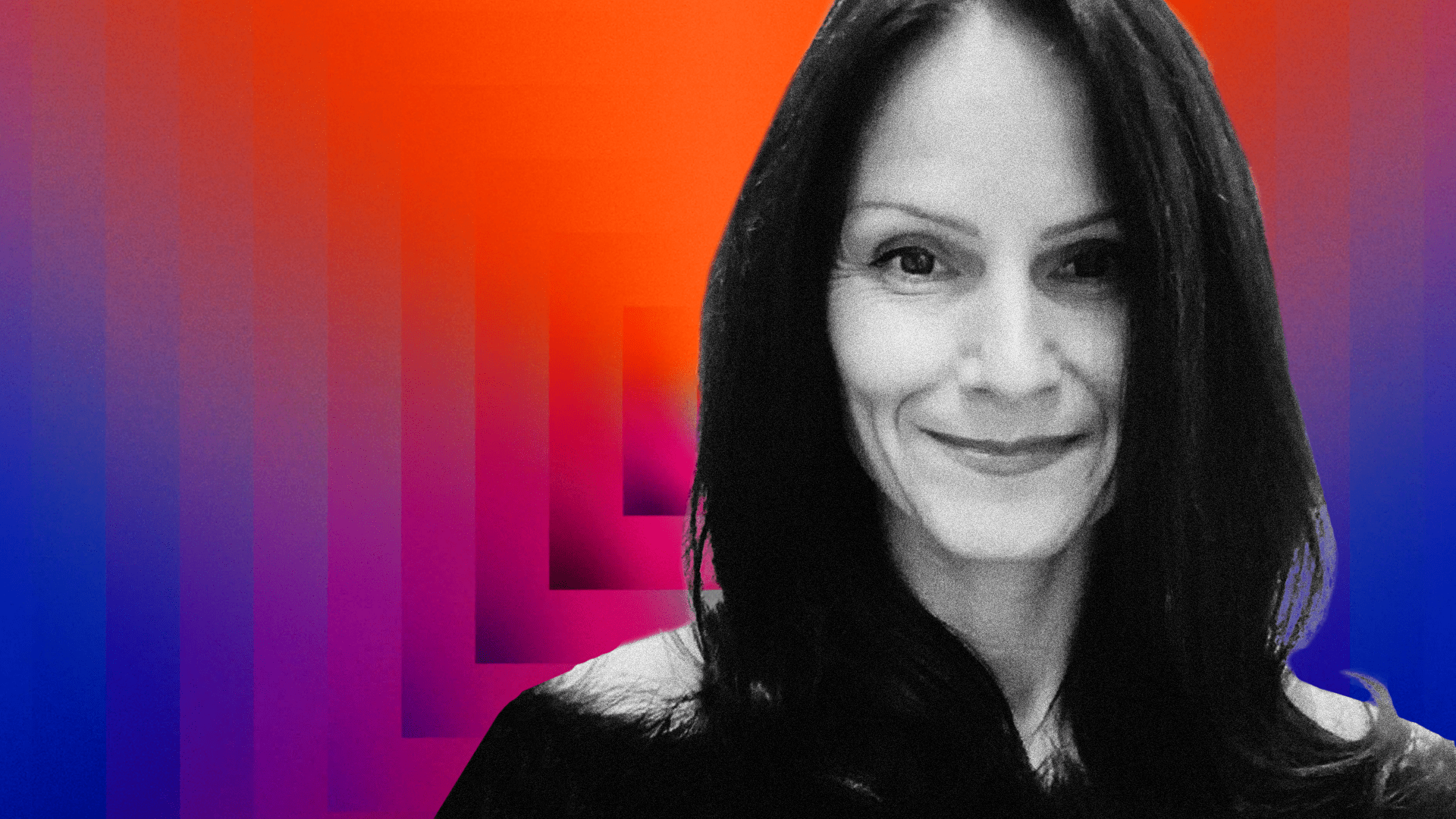 A gymnast, a poet and a talent agent walk into a tanning salon… No, it's not the start of a bad joke, but a snapshot of the many lives and evolutions of Louisa St. Pierre, Global Director of Art at MA+Group and XLIST 2023 council member. For more than 25 years, Louisa's professional sweet spot has been where strategy meets poetry, senses are paramount, and memories form the richest currency.
"I'm an artist myself, but I have always represented and worked alongside other creatives and artists," says Louisa. "That's really my passion. I like connecting dots and people in myriad ways."
Her professional approach, drawn from varied inspirations, revolves around hard work, empathy and a focus on the bigger picture beyond immediate gains. These principles have guided Louisa from her start as an imaginative party planner to the vanguard of experiential creativity, underscoring the limitless potential of this field. Keep reading to see where the tanning salon appears in her story.
---
Tell us about your journey into experiential.
I've always enjoyed entertaining people. There were some very strange conceptual parties that involved spaghetti masquerading as intestines, cauliflower as brains and other odd approaches to entertaining my friends. Certainly, I dreamed of growing up to be a ballerina, artist, writer and poet in different instances. But, in some ways experiential encapsulates all of those — there's a strategic and poetic element where you're appealing to people's senses. And, as we know, especially post-pandemic, experiential is worth a thousand items you can own. Those memories, touchpoints and connections are everything. And of course without creativity, connection and empathy, experiential is nothing.
How did your professional career start?
You'll never believe me, but it all started in a tanning salon called Electric Beach. It was actually an interesting job because I met so many different people — celebrities, entertainers, artists, advertising execs — who helped me gain a much wider perspective on humanity. Also, the owners let me have a studio in the back where I would do my illustrations and writing. And that actually gave me my lucky break because advertising execs would come in, as well as bigwigs from Elle and Absolut Vodka, and I befriended them and put on a big exhibition.
Through those relationships, I got a job as an agent at a talent management agency, helping my clients develop strategies to expose their artwork. We hosted events and they couldn't just be pictures on walls. We had to ask ourselves, how do we bring things to life? Do we have an art battle? A nail art station? A human beatboxer? So I was always looking for different ways to highlight the artists' creative endeavors and engage an audience. And I guess that became experiential because people were having different experiences. And now it's gone to the heights of hyperbole — putting artwork on 580,000 square foot LED balls or creating postcards from space through satellites.
How does being a creative yourself influence your work?
I think because I'm a multi-hyphenate — I was a keen gymnast, dancer, artist, avant-garde party planner — I have a broad appreciation for different kinds of creativity and expression. My agency's a multidisciplinary ecosystem and we're intentional about community-building and connecting people to each other. And through conversations, experiences, meetings and parties, we can extrapolate those ideas that this person who's creating art out of paper might have with a commonality to somebody who is doing a digital experience in the Metaverse. And how do we merge those two worlds to create some kind of new innovation? Rampant creativity combined with curiosity really helps inform innovation.
What is the best experience you've ever attended?
The first that comes to mind is pretty old school — Sleep No More. It's just a perfect recipe for beautiful set design, excellent research, great sound quality and really good acting and improvisation. It's clear that the participants really enjoy the experience. I also like the combination of literacy and history matched with a more modern theme. It's a mishmash of cultures and timelines.
My second answer actually touches on that, too. It's AI Banquet with Bompas & Parr, which was a future-focused world first in New York City in March 2022 designed for the GREAT Campaign, the UK's international promotional program. This event supported the campaign by encouraging US audiences to see a different side of the UK. The dining concept was driven by British innovation in the realms of artificial intelligence, science, culinary spectacle, architecture and theater, created to inspire fresh ideas, challenge conventional logic and stimulate what's next.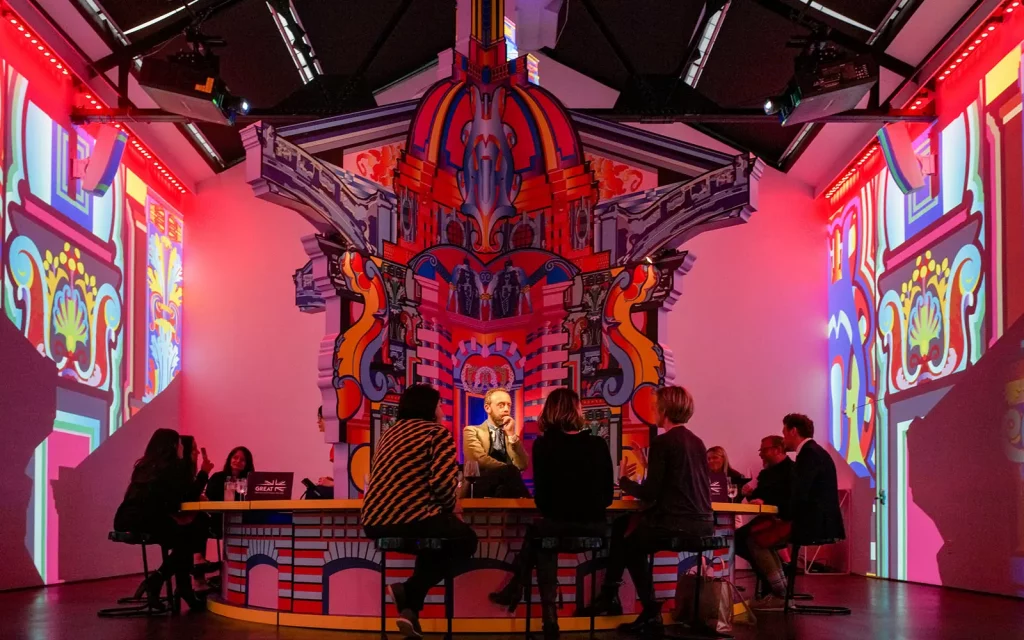 Why does experiential matter to you?
More than ever in our post-pandemic world, humans need a chance to connect in real life. To share, relate, and experience through all their senses, creating memories that last.
What's a project that you wish you could have attended or helped bring to life?
Hands down, it's You Me Bum Bum Train. Weirdest title ever, but obviously extremely memorable. The interactive theatre performance was created by Kate Bond and Morgan Lloyd in 2004. In 2012, it started up again in a former postal depot in Holborn, UK. Only about 10 to 12 people were allowed in on any given night. Tickets were impossible to get and I was lucky enough to be gifted two spots, but couldn't make it to the UK in time, so I gave them to a colleague and a client.
No one's supposed to talk about the experience, but of course, everyone does because it's reverse psychology to build hype. Attendees have to sign a disclaimer to say that they're okay with being in small spaces. I won't reveal too much, but my colleague described walking into a cupboard that falls backward gently into a coffin and suddenly he's at his own funeral. In the next room he's a doctor about to perform surgery, then onstage being interviewed by Stephen Fry, then the president of the United States. He said something about getting so much attention during the experience shifted his brain chemistry. A really powerful experience can completely shift your brain chemistry and get your synapses firing in different ways.
You Me Bum Bum Train Getty image
What's a piece of advice that you keep coming back to throughout your career?
First, work hard and be nice to people from Anthony Burrell. Take responsibility for the things that are in your control and do everything to the best of your ability, but also don't sweat the small stuff because you can't control everything. I did a book with a group called Creative Social a few years ago. It was filled with quotes from different creatives that they use as their mantra or for support and one of my artists illustrated the quotes. I chose, "Don't let short-term greed get in the way of long-term gain."
Whatever's immediately in front of you must be addressed first, but don't be myopic about it because there's always a much bigger picture — a bigger idea — out there. And it's not just financial. It can be about relationships or being part of a community and affecting change. First, Cultivate strong relationships and work with integrity and empathy and then the rest will follow. Process is obviously very important, especially to make experiential successful, but, people come first for sure.
What excites you most about experiential's future?
The smart integration of technology, and ability to build relationships beyond the experience through digital engagement. Keep 'em coming back for more.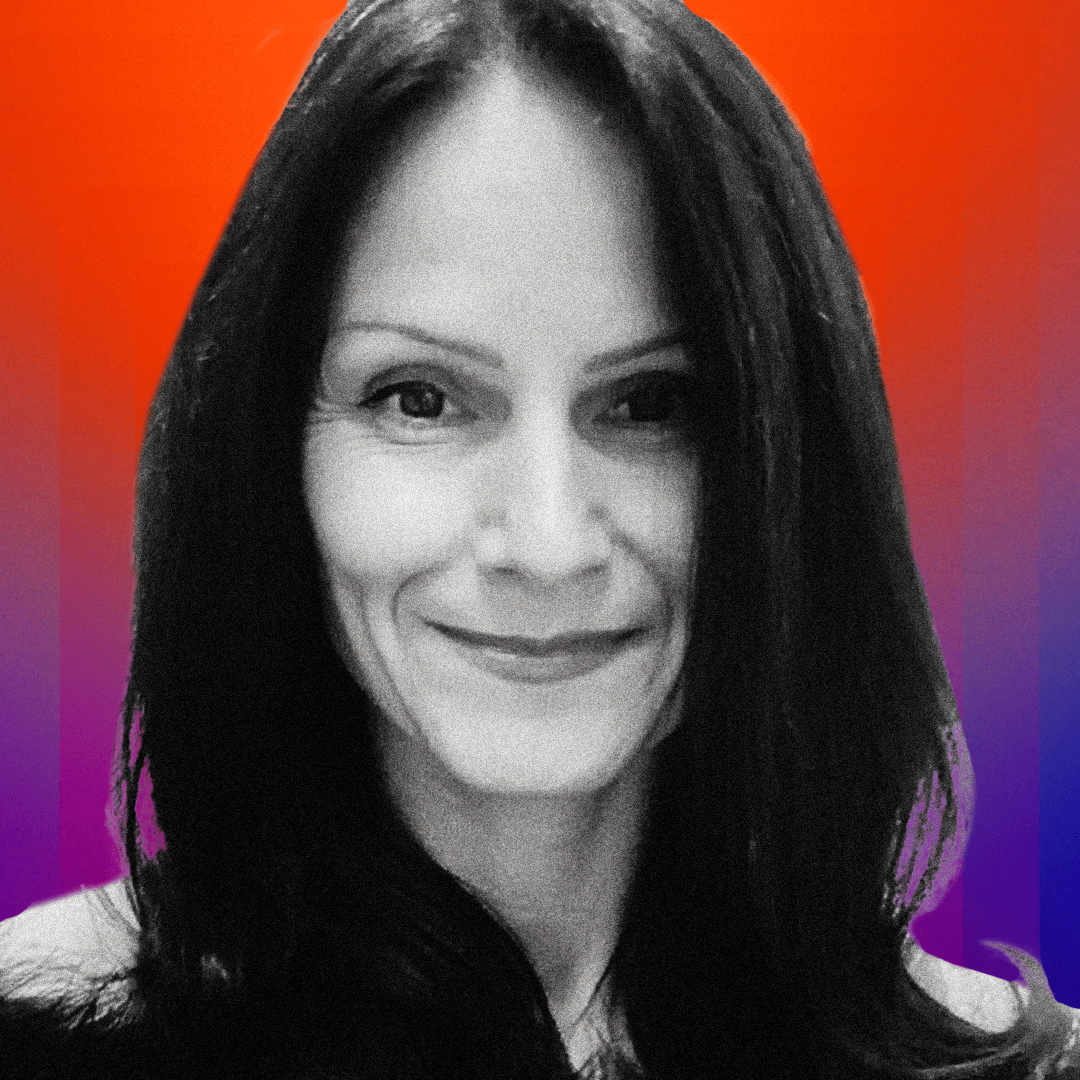 Louisa St. Pierre has been connecting people and dots for more than 25 years. She helps them navigate the ever-evolving media landscape with pre-emptive strategies and intelligent, memorable creative solutions. A curator, creative maven, and connector, Louisa has represented some of the world's leading artists over the last two decades.
Join us in XP Land. A community for experiential creatives and experience-makers, brand leaders and IP-owners, space stewards and venue visionaries — all of those in the business of epic gatherings and live, immersive storytelling.