Meet the Audacious Mind Behind Meow Wolf: Vince Kadlubek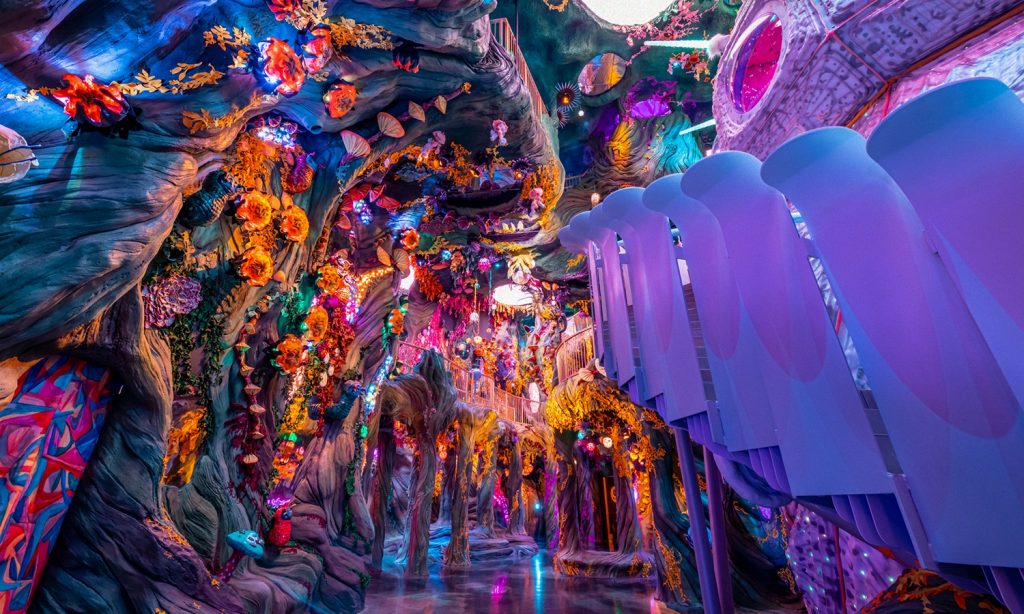 Meow Wolf is incredibly difficult to describe, and perhaps that's part of the point. The art collective has made a name for itself over the past decade-plus creating destination-specific, immersive installations that truly elevate the very definition of experiential. There are certainly comparisons that come to mind — psychedelic art museums, playgrounds, escape rooms and amusement parks, among them. But, Meow Wolf's projects pretty much defy labeling. To reduce them to a single descriptor defeats the purpose — you don't "get it" until you're in it.
The then-nameless art collective first met in 2008 in Santa Fe, NM, where, in search of a name for their mission, each of its 10 members put a couple of words into a hat. Two words were randomly drawn, and thus Meow Wolf was born. Their first permanent installation, the House of Eternal Return, was built inside an old bowling alley in Santa Fe in 2016. Its popularity catapulted Meow Wolf to national recognition.
The House of Eternal Return is a large walk-through…
and occasionally slide-through, crawl-through and climb-through. The space tells the story of a family whose house opens up portals to new worlds. All of which are uniquely vibrant and dripping with trippy details. Depending on how deeply you want to explore all of its nooks and crannies and the literal tomes of written backstory scattered throughout the "house," it can be a quick one-hour visit or a place you come back to over and over again, unraveling new discoveries each time.
Previously, in its relatively early days, Meow Wolf's immersive storytelling ambitions captured the attention of Santa Fe-based author George R.R. Martin of "Game of Thrones" fame. He donated $2.7 million to help launch the House of Eternal Return and later joined Meow Wolf in 2019 in the position of "chief world builder" to assist with the creative development of future projects. In February 2021, Meow Wolf opened their second permanent installation, Omega Mart, at Las Vegas's AREA15. This week, they're opening their third permanent installation, Convergence Station, in Denver.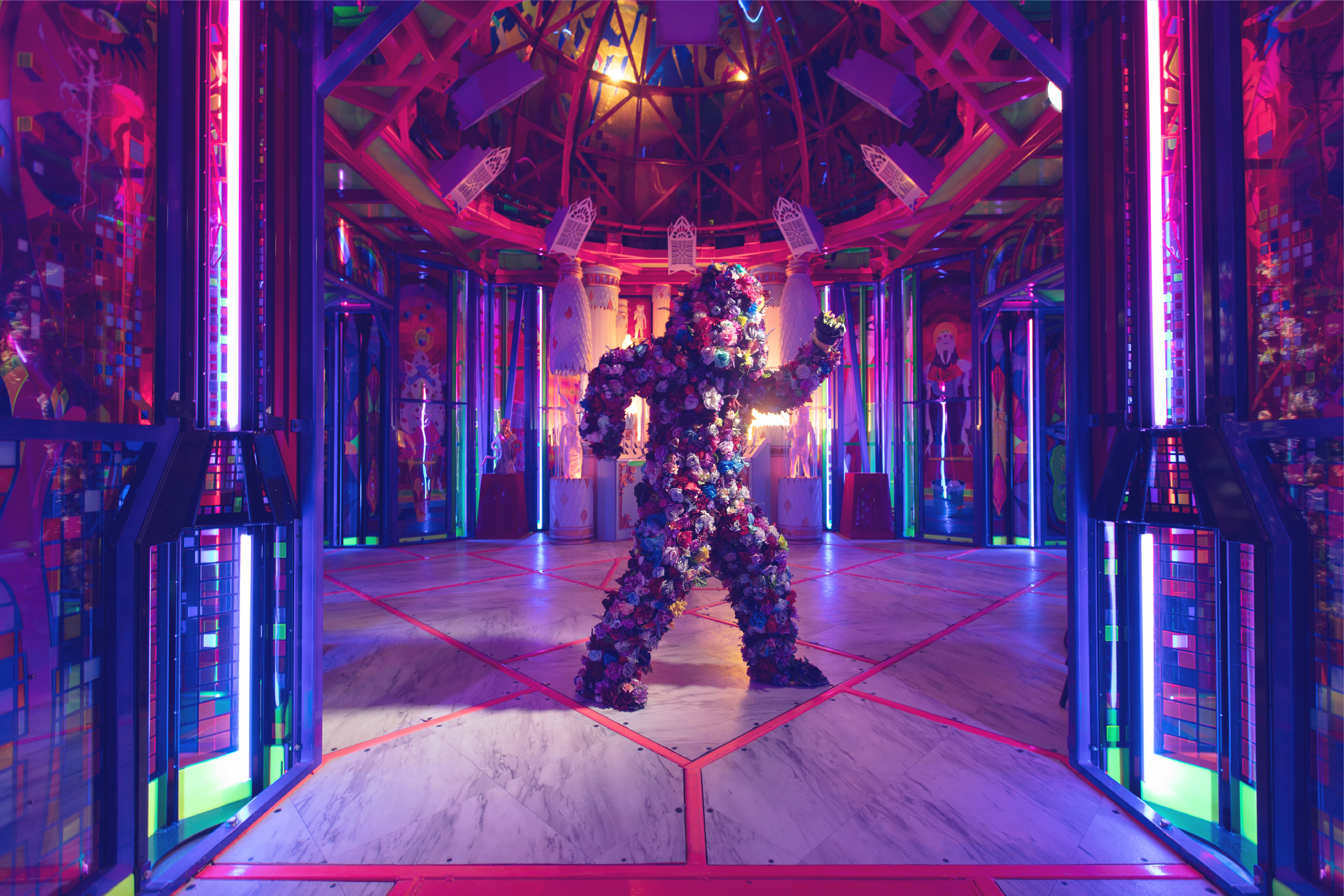 Meow Wolf's maturity is readily apparent in their latest project.
Convergence Station in Denver is four stories tall, has more than 70 incredibly detailed installations and doesn't have the somewhat questionably safe staircases or almost-too-tight nooks and crannies that pepper the House of Eternal Return. Early visitors to the experience told us that visitors can expect more interactive technology and a more satisfying and deeply thought-out narrative complemented by beautiful designs that bring a whole new level of "wow factor."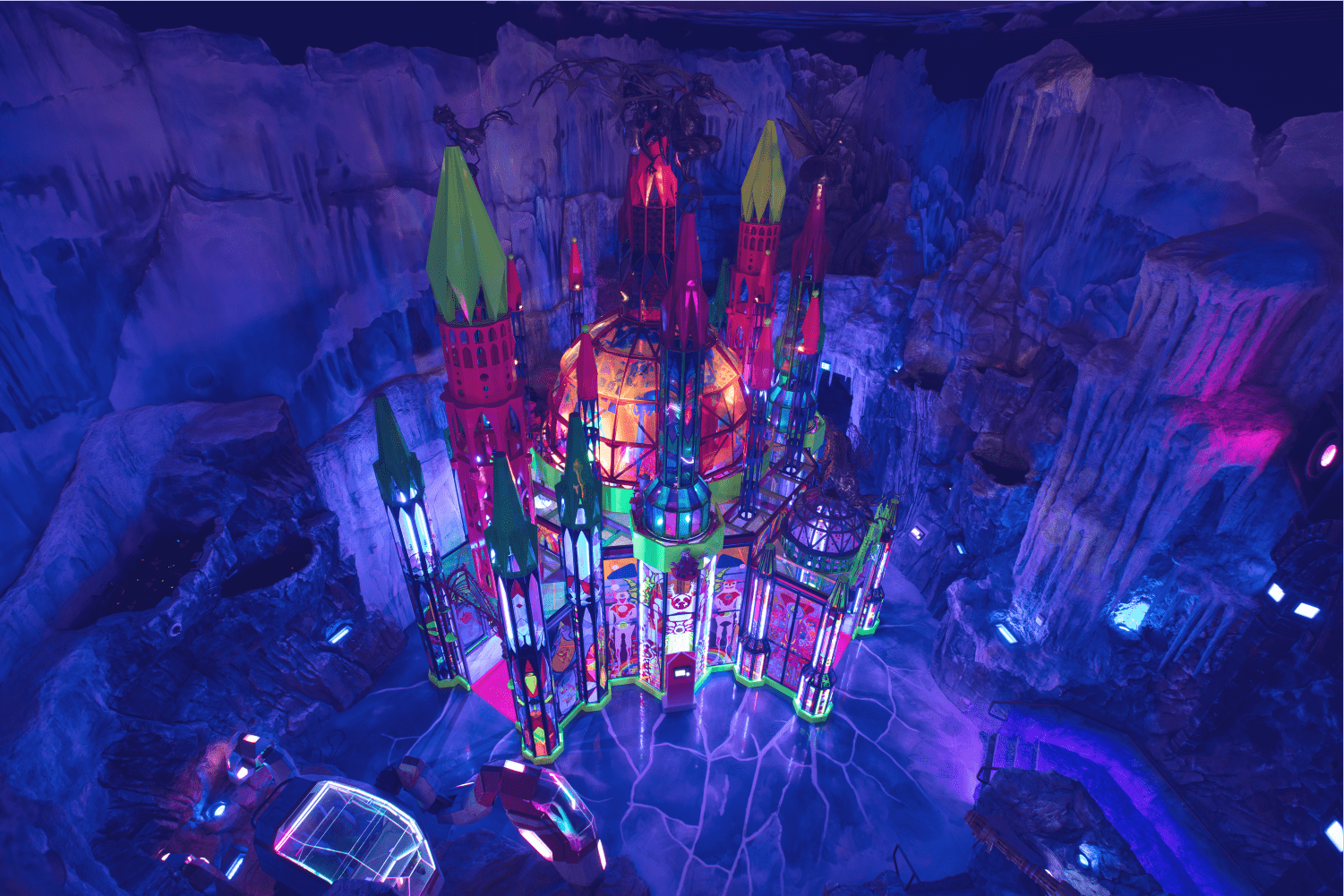 XP Land chatted via email with Vince Kadlubek, the co-founder and director of Meow Wolf, about his experiences at the convergence of art, technology and storytelling as Meow Wolf Denver prepares for its debut.
Why do experiences matter generally? Why do they matter to you?
Life is experience. It is within experience where we align with curiosity, exploration and discovery. These characteristics of being human are connected to our divinity, the core nature of consciousness, and it's exhilarating. Through exploration and discovery, we activate our imagination, the realm of possibility, and this is where creation comes from. This is quite literally the core purpose of being alive. Oh, and experiences are really fun too.
What is one top trend that you think will define the next year of experiential? The next five years?
There's a maturity occurring within the realm of experiential. More sophisticated and complex experiential design. I think the last five years has been a lot of prototyping and now we are seeing premium attempts emerge. Meow Wolf Vegas and Meow Wolf Denver are examples of this, they are next level and really put Meow Wolf in a different stratosphere when it comes to experience design.
Over the next five years, we will see extended experience reach beyond the four walls, converging with AR/VR and "out-in-the-world" integration.
Share some wisdom: What's the best advice you've received, or the biggest lesson you've learned when it comes to working with creative teams and overcoming obstacles?
Creative audacity matters. Trust the artists. There are some folks who think about creating what isn't currently possible, and there are some folks who think about creating what is currently impossible. The magic of the imagination is its ability to reach into the unprecedented and that takes courage, it takes belief. The world is desperate for the unprecedented, we have no interest in experiencing something that is commonplace. So to deliver the unprecedented, a real fearlessness is needed throughout an entire organization, and that fearlessness needs to be coupled with a trust in the artistic practice.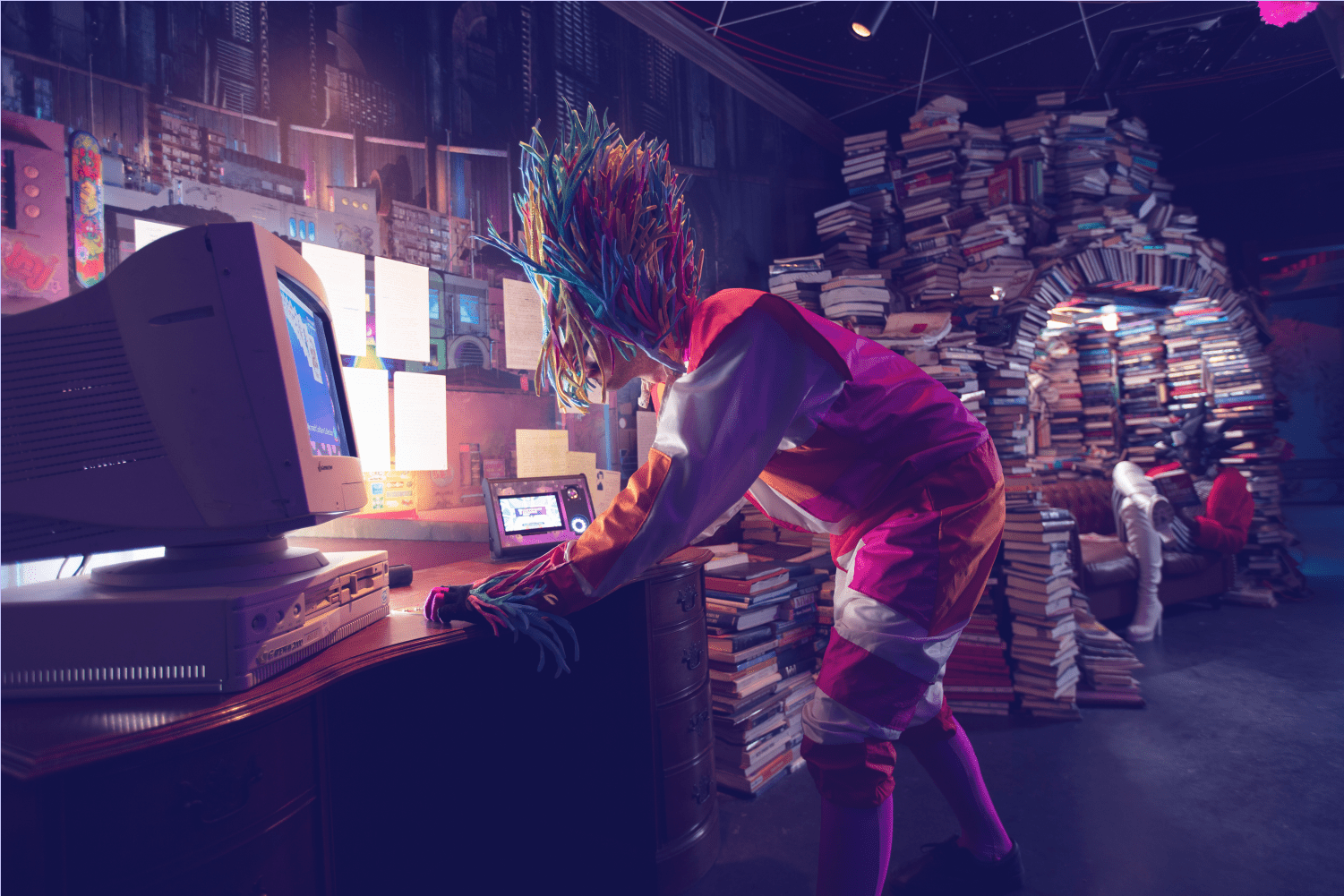 Tell us your best story from the field.
When I was 20 years old, back in like 2002, I remember getting really stoned and laying down next to some speakers and listening to "Yoshimi Battles the Pink Robots" for the first time. I had never really listened to the Flaming Lips before. The album literally transported me into a different perspective; a transformation occurred for me that inspired a new aspect of my imagination. It was mystical.
Fast-forward 18 years, and there I am inside House of Eternal Return, sitting inside our Timeworm room with Wayne Coyne (the mastermind behind Yoshimi). It was just the two of us, we weren't saying much, just sitting in there in silence enjoying the experience. Wayne turned to me and said, "You all have created something very special," and I was just fully in awe of the moment. It felt like the completion of a giant cycle.
Your proudest moment as a creator?
Honestly, it was the day that we closed on our Series A financing. We worked on the fundraising for 18 months, desperately looking for investors to back our massive projects in Vegas and in Denver. It was the most insane period of my life, filled with exhilaration and anxiety, not knowing if we were going to be able to pull these incredible projects off. The day we closed on the financing was glorious, the assurance that these projects were going to see the light of day. And it was also an assurance that our big, improbable, audacious and unprecedented vision was validated. People don't often consider a capital raise to be an important aspect of the creative process, but selling the vision and getting the vision paid for is a monumental moment in a creative project's lifecycle.
Best event you've experienced recently?
I'm gonna sound so self-promotional here, but honestly, it's Meow Wolf's Omega Mart in Vegas. The project is truly incredible, next-level, a new paradigm. And my favorite room inside the exhibit is Claudia Bueno's "Pulse." I think it's the most significant single piece of contemporary art unveiled this year, anywhere in the world. Truly stunning.
What qualities define the perfect experience?
Agency, exploration, discovery. Those three are the most important qualities. And those three are most prominent within experiences that are unprecedented. Magic, wonder, and beauty are all very important, too. But probably my favorite quality of a perfect experience would be "psychedelic."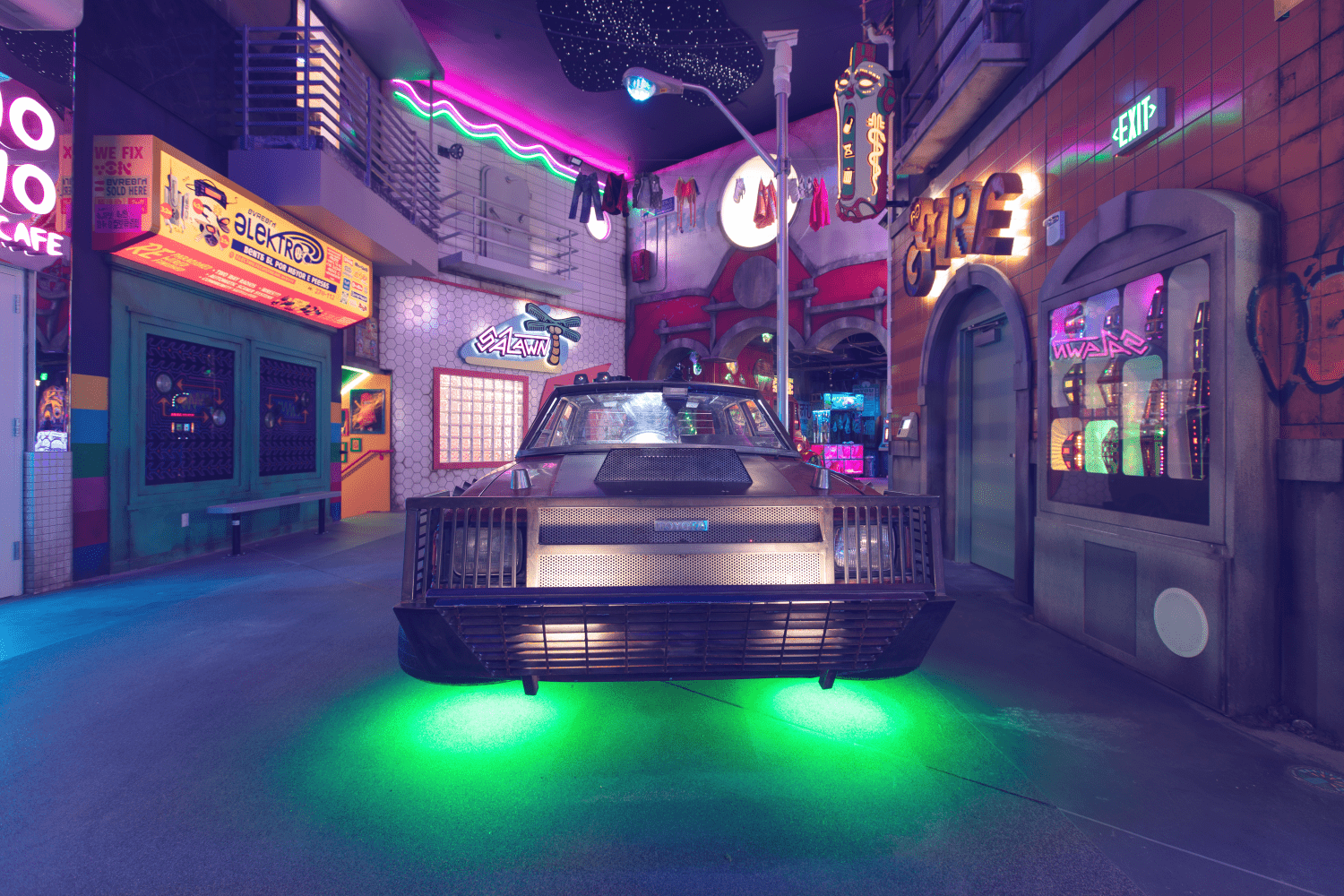 Where are we most likely to find you the night before a new project of yours launches?
Oh gosh, good question. The night before House of Eternal Return opened in Santa Fe, I was literally cleaning the bathrooms, scrubbing the toilet and wiping down countertops. Haha. I really love being part of the "cleanup crew," preparing the space for the unveiling.
What one word would you use to describe your outlook on your own work these days?
Audacious.
If you could expand your own creative/technical/analytical skills, what one skill would you most want to add, and why?
Patience. I've really compromised my creative abilities by moving too fast in too many directions, and I've hurt personal and professional relationships because of that, too. Patience is the skill that leads to monumental work. We are looking to create an entirely new paradigm of experience in this world, and that doesn't happen overnight.
Lastly, what's an XP dream of yours you haven't been able to make happen yet? (Speak it into existence!)
I'm interested in creating a headset-AR theatrical performance that delivers mixed-reality storytelling in a traditional theater setting.
Join us in XP Land. A community for experiential creatives and experience-makers, brand leaders and IP-owners, space stewards and venue visionaries — all of those in the business of epic gatherings and live, immersive storytelling.