What Could the Future of Austin Events Look Like?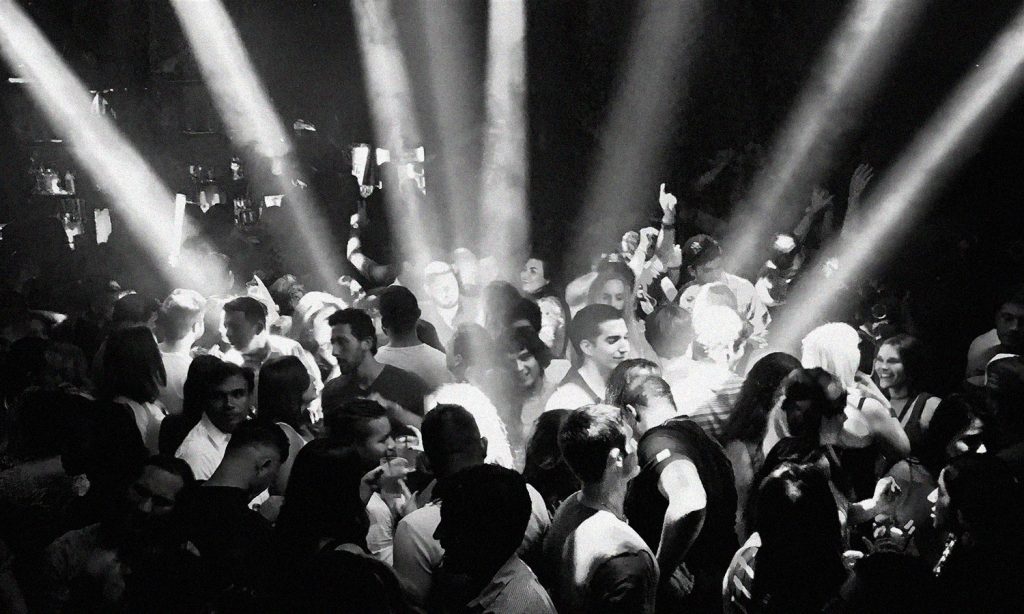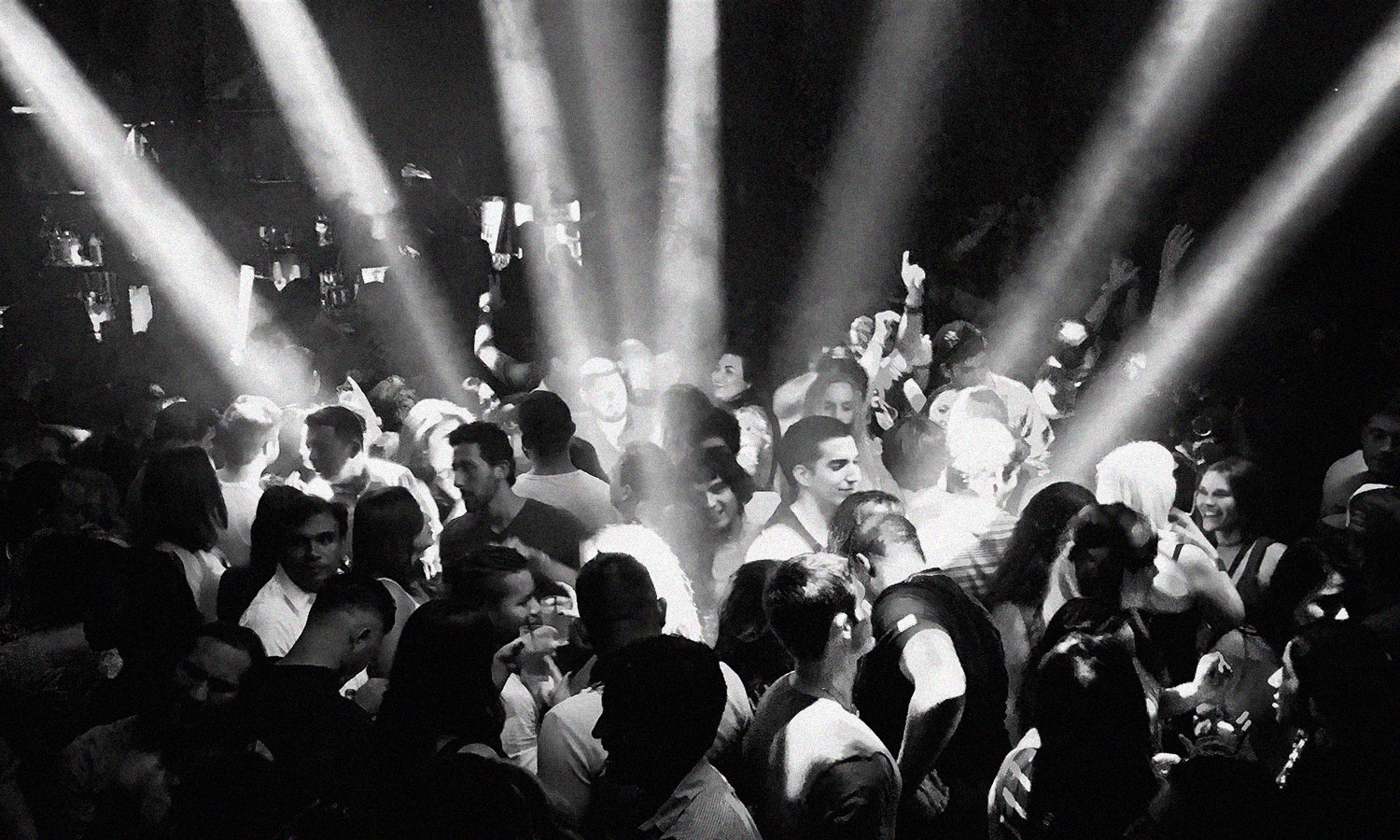 Post-Covid, what do people want from experiential events now, and what are the trends we'll see more of in the next few years? This summer, the headlines about Austin, Texas, covered more heat waves than Covid waves. So Austinites (and millions of visitors) said "Yeehaw!" and flocked back to the city's biggest and best-loved events.
In a state that lifted Covid restrictions (they were really more suggestions here) before many others, Austin events have been mostly back to business as usual since the doors for SXSW opened in person again this past March, for the first time since 2019. This year, SXSW drew 278,681 attendees, a full third less than 2019's 417,400. Still, many in the events industry are feeling the effects of revenge travel (especially for corporate clients) as their calendars filled up after two years of blank pages.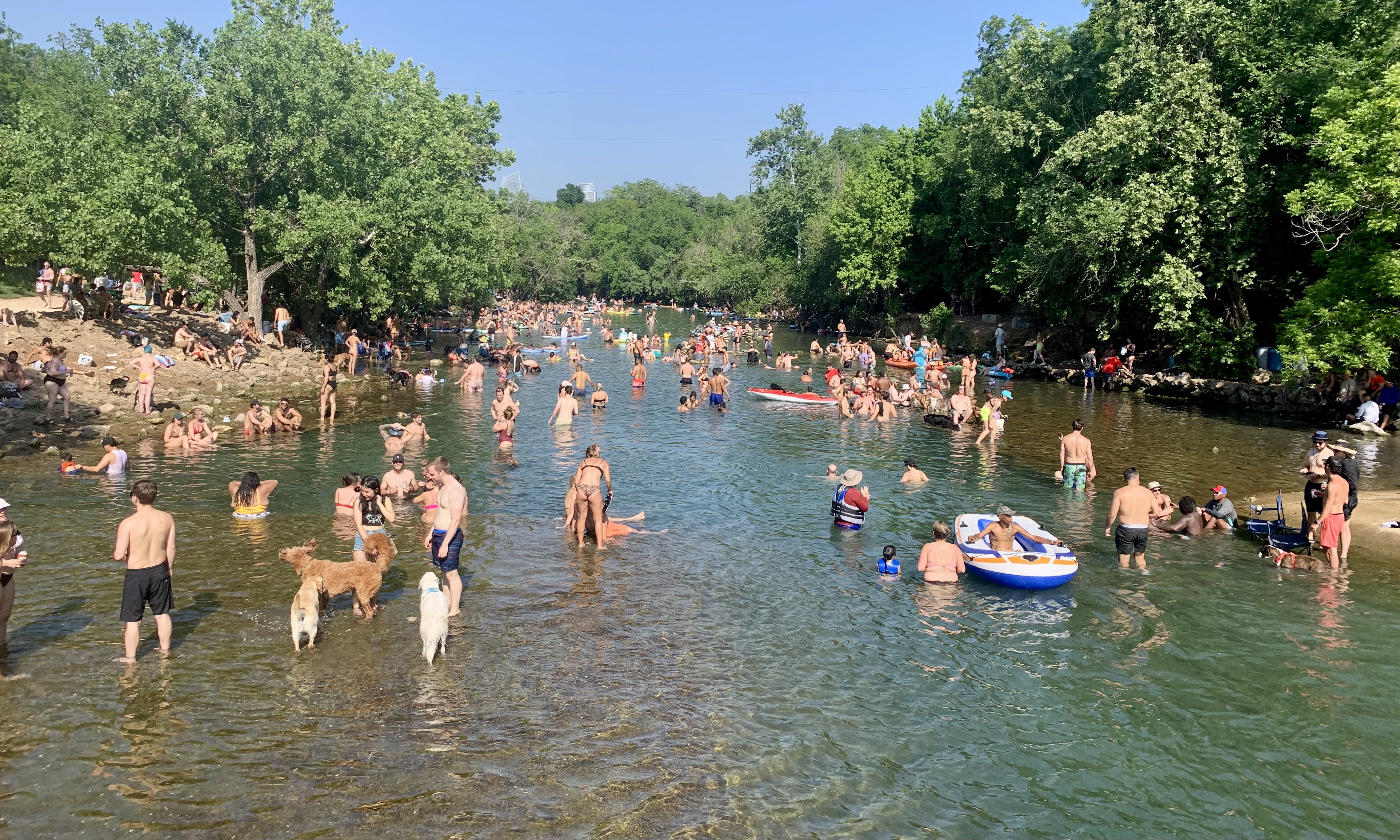 The first signs of normalcy bloomed in spring
Hayden Lockaby, VP of strategy and growth for Austin-based experiential events agency Red Velvet, took her client Tito's Vodka on a sales and services trip to San Diego, where there was a blowout pool party with drag queen bingo; then took a fintech client's group of 40 VIPs to the Kentucky Derby; then hosted activations for 1,500 people at Austin's JW Marriott for the Life Coach School. "The tactical, the tangible, the sensorial" is more in demand than ever, Lockaby says.
But the quick uptick in demand for in-person events brought new and complicated challenges. Back in May, Lockaby was scrambling to find bottles of Veuve Clicquot to stock an upcoming event's bar, because supply chain issues meant there was nary a drop to be found in the greater Austin area. Things that used to be a given now might just not be possible. And the hospitality industry is still decimated by two years of mass layoffs — plus, now, the ongoing effects of the Great Resignation.
"We are trying to scale back up as demand picks up, and we obviously don't have the supply and resources we need across the entire industry," Lockaby says. "So we're having to educate our clients and ask them to be patient and bear with us."
Austin events venues felt the COVID squeeze in different ways
Even though Texas bars and music venues opened up quickly compared to those in other states, event spaces like the East Side's Distribution Hall were left out of those loophole laws and had to remain in lockdown. When they did open back up, owner and operator Austin Nelsen found that most clients were planning events for 150-300 people—far below the 7,000-square-foot space's 1,200-person capacity.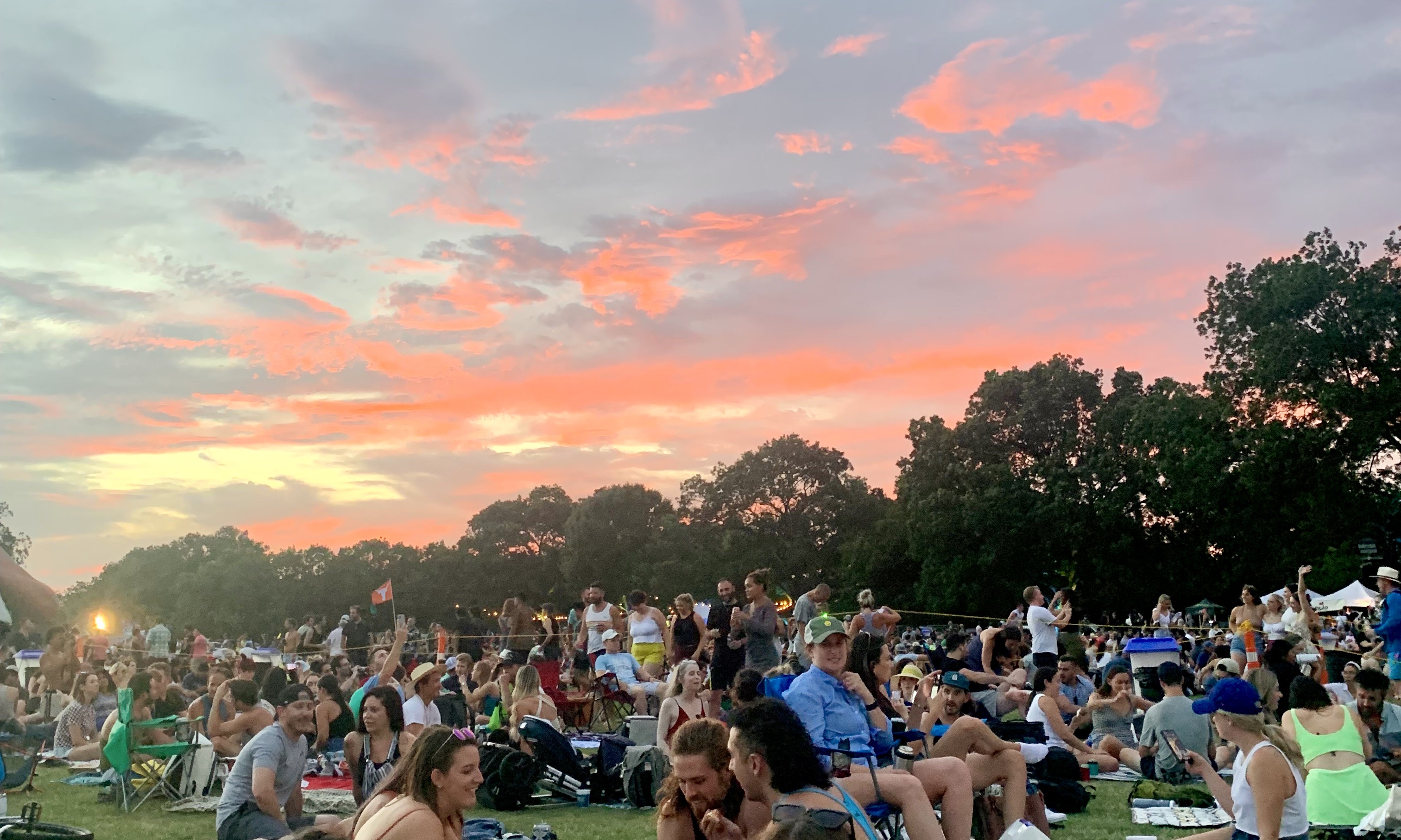 "The biggest shift we've seen is that people typically want things a little bit more spread out," Nelsen says. "They prefer an open-air environment, which luckily Austin lends itself to pretty well."
Distribution Hall had its first post-Covid booking in October 2021, and things were busy again by March 2022. Generally, Nelsen says "Nobody's wearing masks" (I can confirm this is an overall Texas trend and has been for a long time), though international clients tend to remain cautious—an assessment that seems to be on par with events throughout the country.
This year Distribution Hall hosted Fusebox Festival, an international performing arts festival that calls Austin home, and the venue tends to get a lot of requests from Instagram art-museum types.
He also notes there's a current "NFT craze" that really went mainstream over the last couple of years. "In a lot of these tech companies there is typically an NFT presence, which becomes a second art presence in a lot of these events," he says.
I heard the same sentiment when I

spoke with Hugh Forrest

, director of SXSW Interactive.
"There were certainly tons of activations and lots of money spent around NFTs [at SXSW 2022]," Forrest says—most notably Dolly Parton's performance and conversation with author James Patterson, sponsored by Blockchain Creative Labs. Forrest remembers panels about Bitcoin at SXSW back in 2012, so NFTs may just be here to stay, and grow.
Forrest says SXSW also benefited from the honeymoon phase of people's rush to experience things en masse again. Though 2022's fest was smaller, Forrest felt that was a plus for attendees, as smaller crowds meant people got to see, hear, and do more things. Some of the most successful and buzzworthy events from the last several years of SXSW were experiential marketing events, Forrest says, such as the immersive Westworld experience, the giant ferris wheel by Mr. Robot, and pampering and big girl–inspired cocktails courtesy of Lizzo's dance competition reality show, Watch Out for the Big Grrrls. (Lizzo was also a keynote speaker.)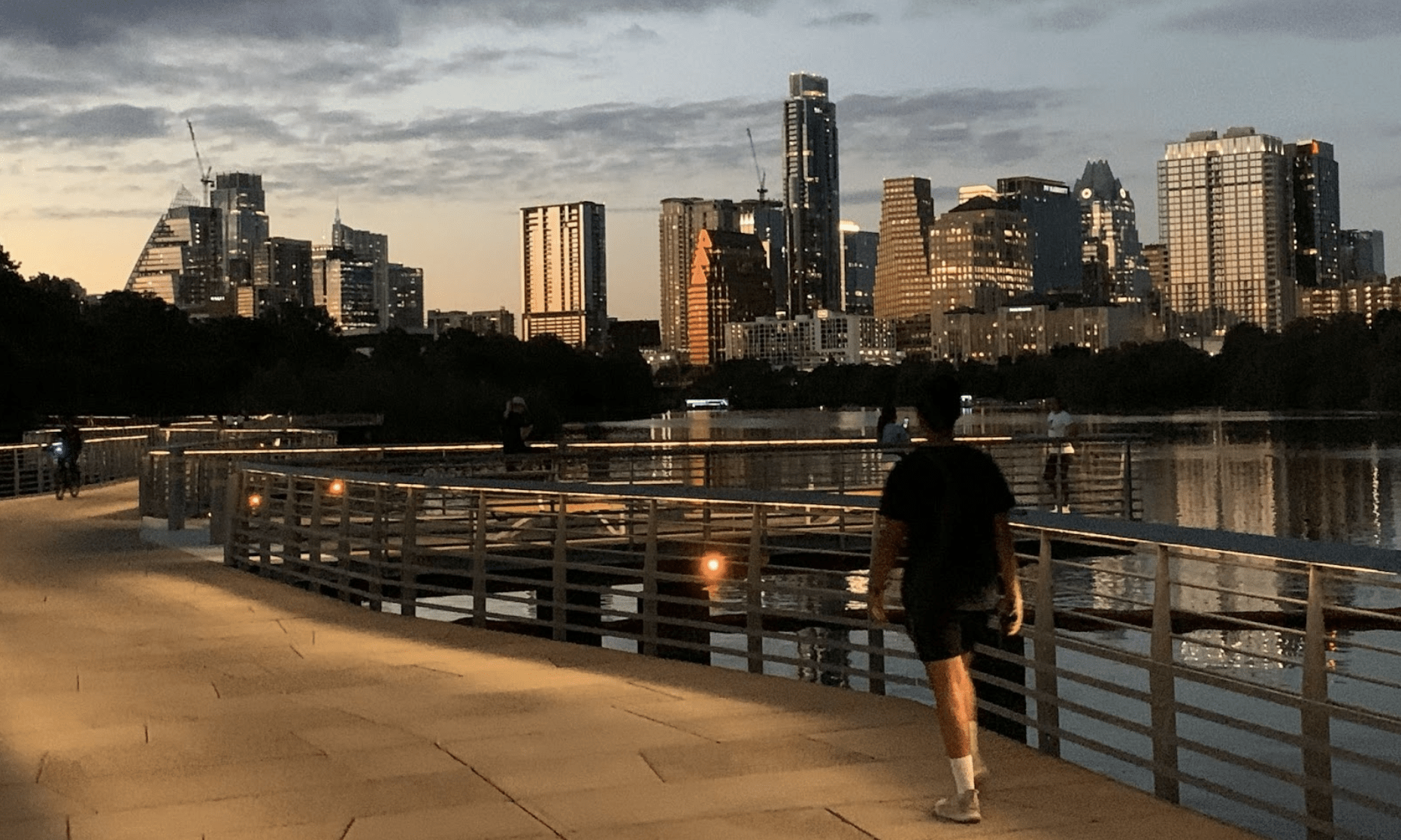 Still, SXSW is always a strong reflection of what's happening in Austin, Forrest says. In 2022 the festival added a transportation track, mirroring Elon Musk moving his EV empire to the city as well as the push for public transportation here and around the country. (Secretary of Transportation Pete Buttigieg was a featured speaker).
And the newest obsession of the health and tech communities isn't strictly legal: psychedelics are increasingly taking center stage.
"There's a lot of thought that psychedelics in 2022 are roughly where cannabis was in 2012," says Forrest. He recently had a call with a major healthcare company that is investing in two psychedelic companies. "[It] reaffirmed that a lot of the people who are coming in for the health track are probably going to the psychedelic-related programming also because that's something they are not getting at more traditional health conferences in 2022." (Psychedelic champion and podcast host Tim Ferriss lives in Austin.)
As the future looks more groovy, some event norms of the past are looking more gnarly. Lockaby of Red Velvet says that attendees demand hosts take sustainability and waste into account, and those topics have become more of a priority during the planning process. And the days of spending money on events just because may be over; smaller budgets have meant a tighter focus on return on investment. Hybrid digital-physical attendance options are still in play, and thankfully the industry is much better at them than it was a couple of years ago.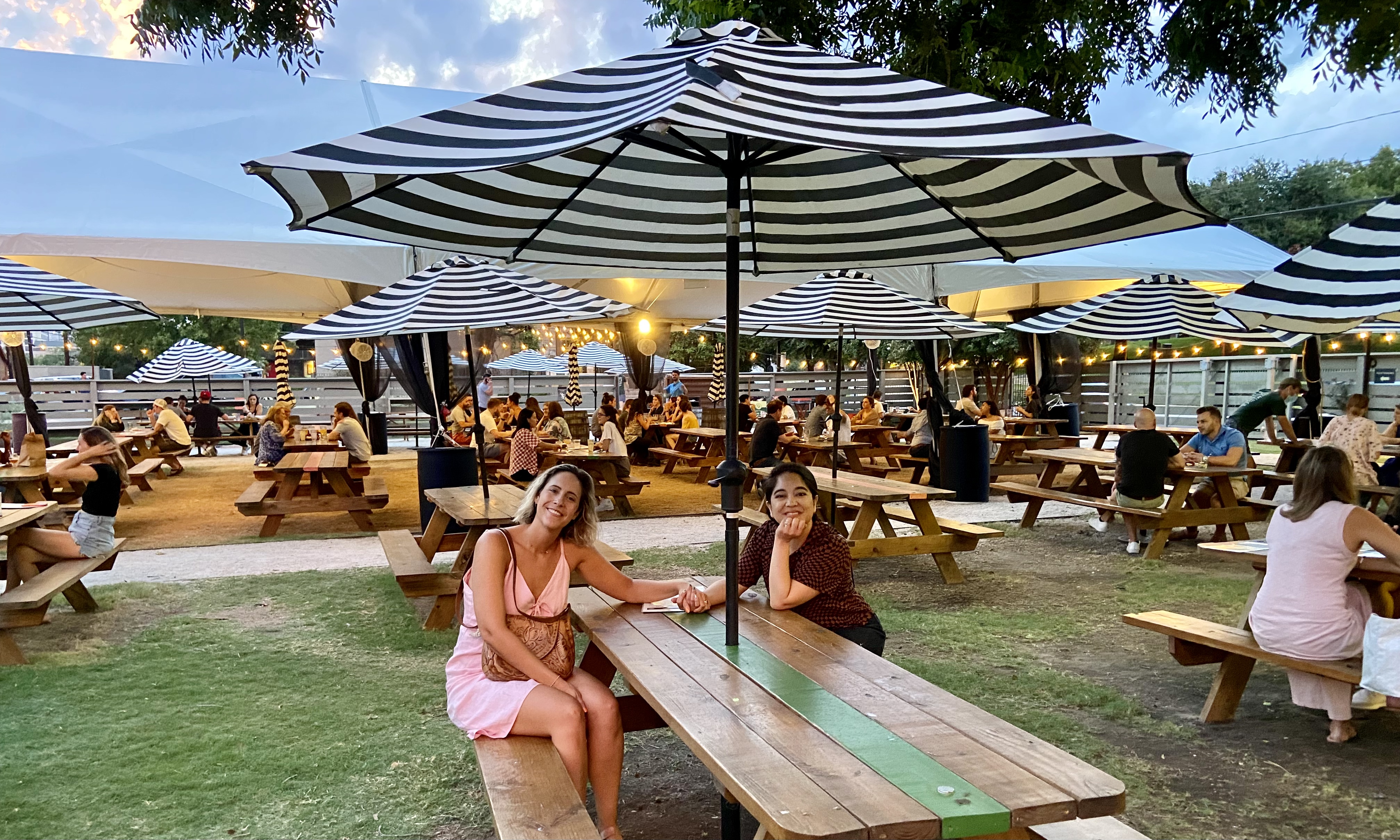 Another big difference in the Austin events scene today compared to 10 or 15 years ago is the number of available hotel rooms in the city center
More capacity means more people can attend events year-round, but also might mean less of a scramble to buy tickets and secure rooms early, which could lead to slower sales. Plus, the unpredictability of COVID may continue to affect ticket sales as people remain wary of spending a lot of money on events happening months in the future.
However, Austin City Limits, which returns to Austin for two artist-packed weekends on October 7, sold out its weekend passes months ago. ACL has no COVID protocols in place (in accordance with local laws). Austin's navigation through Covid restrictions and into a new era of coexisting with the virus echoes much of the rest of the country's event markets: the XP world, and the experience-hungry attendees that ultimately steer the ship, are moving forward.
Join us in XP Land. A community for experiential creatives and experience-makers, brand leaders and IP-owners, space stewards and venue visionaries — all of those in the business of epic gatherings and live, immersive storytelling.