The 8 Most Innovative Cities for Experiential Right Now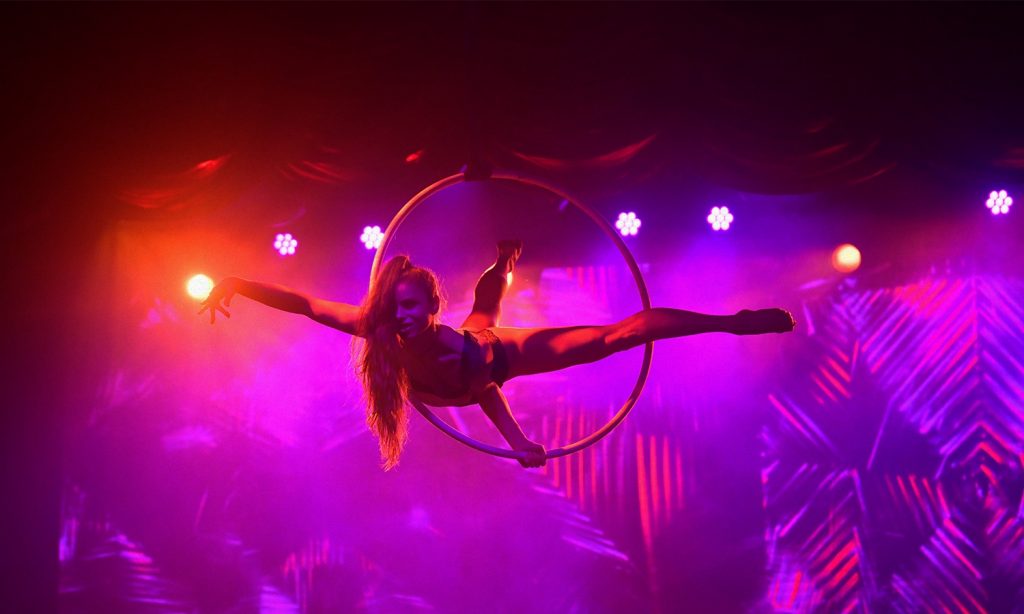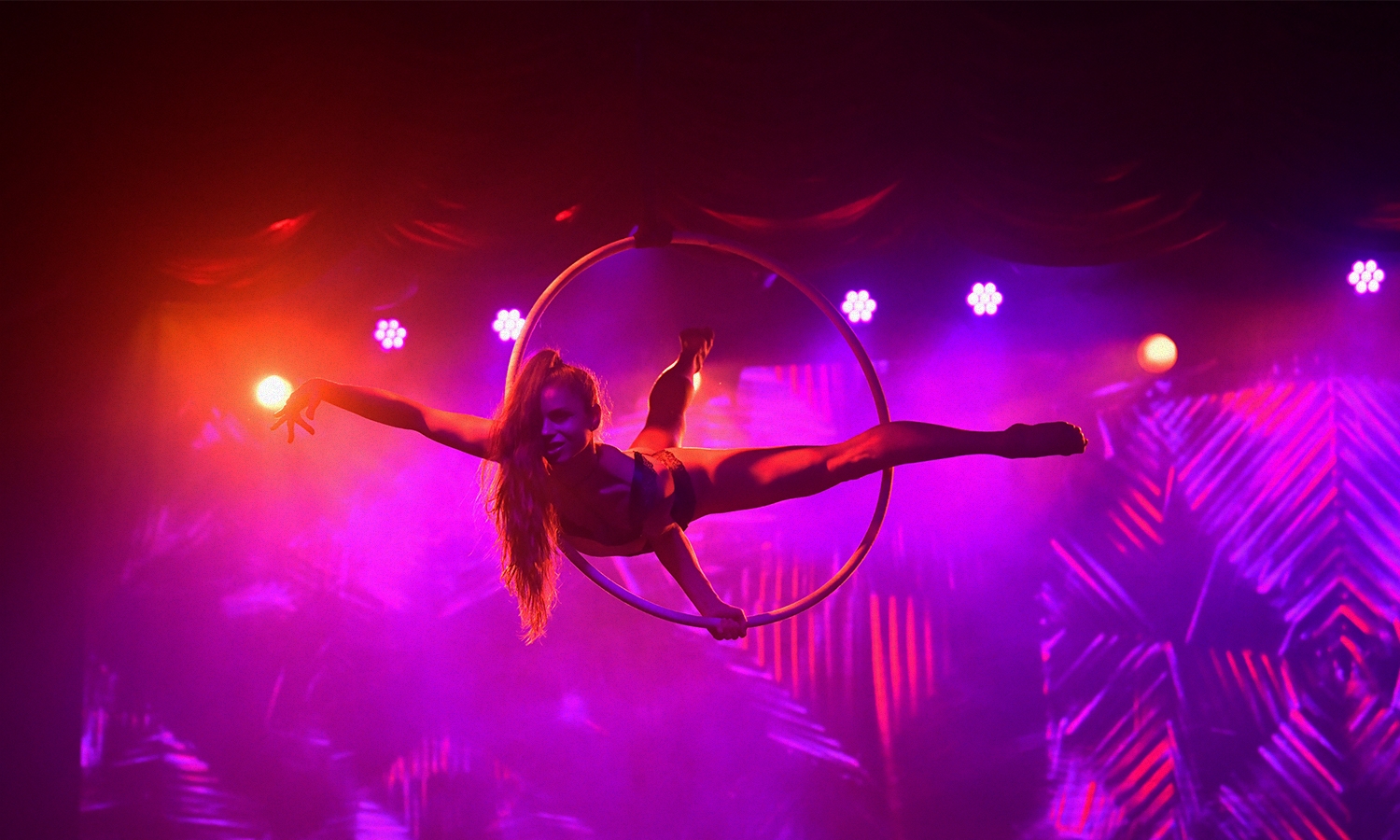 When it comes to influential North American cities, New York, Los Angeles, Chicago and San Francisco have been the most prominent breeding grounds for innovation. However, monstrous living costs, increasingly demanding housing crises and coastal climate change have made these cities less desirable. With creative minds feeling free to take their ideas out of these hubs and move into other cities, new experiential arenas have emerged across the country. Here is a look at some of the fastest-growing and most innovative:
1. Atlanta, Ga
In recent years Atlanta has become known for its booming film industry — fueled in large part by the state's $1.3 billion film tax credit. Film's investment in Atlanta has brought billions of dollars to the state and has spurred the development of multiple entertainment industry festivals in the region:
Film production companies continue to flock to Atlanta. Electric Owl Studios opened a production hub this year that they claim is "the greenest studio on earth." While film is a relatively new industry in Atlanta, the hip-hop scene has always been a defining landmark of the city. Recently named the best rap city in the world, Atlanta is celebrating 50 years of hip-hop with an immersive and interactive experience at Underground Atlanta throughout October.
2. Denver, co
Fueled by headgear and adrenaline, the city's playground environment has created an experiential landscape focused on activity and effort. This can be seen in Denver's notable number of escape rooms and in the dynamics of creative spaces. First, there's Casa Bonita. The Mexican restaurant shuttered during the pandemic but recently reopened thanks to South Park creators Trey Parker and Matt Stone. The restaurant's known for its dinner shows where divers jump off a cliff into a pool at the center of the restaurant. Because in Denver, tacos come with a side of extreme sports. Next, Meow Wolf incorporates this same high-octave energy at their Convergence Station. The immersive art museum takes visitors on an alien-centric narrative.
3. Houston, Tx
"Houston, we have a problem." The city has long struggled to stand out as a place for experiential innovation, especially with Austin hogging the Lonestar limelight. But what's more cutting-edge than space exploration (especially with aliens confirmed)? Not only is Houston home to NASA's Lyndon B. Johnson Space Center, but local spaceflight services company Axiom Space will team up with Italian fashion house Prada to design the next wave of spacesuits astronauts will wear on the first crewed (and first-ever female) moon landing since 1972.
This outer space-centric climate has leaked into Houston's immersive experiences as well. Seismique, a massive immersive museum, opened in 2023. Featuring 40,000 square feet of alien and outer space imagery, the space includes the multi-sensory VR experience THE INFINITE which takes visitors on a virtual space exploration inside the ISS and around the galaxy.
4. las vegas, nv
On the same day in Las Vegas, anyone can gamble away their life savings, see a pyrotechnic-filled magic show and rave the night away. Take the new MSG Sphere, an 18,000-capacity orb outfitted with more than half a million square feet of programmable video screens. The space just debuted with a performance by U2, backdropped by the Las Vegas landscape and psychedelic visuals. The Sphere is slated to host award shows, boxing matches and entertainment industry events.
Another bold, sensory overload experience in Vegas is The Illuminarium. The 360-degree immersive experience allows visitors to be fully entranced in visual media broadcast on the ceilings, walls, and floors. It has state-of-the-art 4K projection, 360-degree sound, in-floor vibrations and scent systems that react to touch and footprints. Located inside AREA15, guests can also visit the Lost Spirits Distillery and Meow Wolf's Omega Mart.
5. Miami, fl
With year-round summer, no state income tax, and a thriving nightlife scene. Miami is an experiential hotbed right now. The long-standing annual Miami Art Week — aka Art Basel — remains a staple alongside the rave-y Ultra Music Festival. But, the tech wave has brought some intense venture capitalism into the mix, too. Peter Thiel's Founders Fund, billionaire activist/investor Carl Icahn's Icahn Enterprises and Blackstone have all set down roots in Miami. There is now even an annual Miami Hedge Fund Week and Bitcoin Conference where finance bros hit the beach to discuss NFTs, blockchain, crypto, and their house music-heavy plans for the night.
6. MONTREAL, QC
Bonjour, hi! Home to the world's coolest street and fifth coolest neighborhood, Montreal has been a hotbed of experiential innovation since the launch of Cirque du Soleil in 1984. Today, Cirque du Soleil ECHO performs in Old Montreal — and attendees will never look at boxes the same way again. Cirque's traveling shows have performed for more than 378 million people in 86 countries, too. Also in the old city, brave guests with strong stomachs can climb aboard the International Space Station via THE INFINITE's immersive space experience.
Then, there's C2 Montréal (C2MTL), the three-day international conference founded by Sid Lee and Cirque du Soleil in 2012. C2's programming highlights innovative trends springing from the convergence of "commerce and creativity." C2MTL is known for its active participation from attendees, including speaker segments, workshops, and one-on-one meetings with other participants, AKA Braindates.
Finally, visitors to Miroir Miroir choose their own adventure by selecting one of five doors to enter another world. In the space beyond, scenography, lighting, music, words and interactivity guide intrepid explorers as they wander and delve into their imaginations.
7. Philadelphia, pa
Philadelphia — known for its brick, big bell, bills, and Benjamin Franklin — is often overlooked when it comes to modern American design. Yet, with its feverous sports fanbase, LGBTQIA+ districts, and dedication to public art spaces, Philly culture is alive and well. But, what happened to the annual Made in America Festival? What were the "circumstances outside of production control?" Luckily, Jay-Z and the Roc Nation crew promise the fest will be back for 2024.
The tech boom in Philly has exploded the area's sports-betting presence, too. Sports tech giants Fanatics, Kambi and Penn Entertainment are all based in the city's metro area along with massive casinos like Live! and Harrah's. Fanatics recently acquired the sports betting site PointsBet for $150 million. And Penn shelled out $1.5 billion to ESPN for rights to the ESPN name in their new sports betting app. Sports gambling leaders like FanDuel, Caesar's, and Barstool all have sportsbook operations in casinos around the area as well.
8. santa fe, nm
What is it about this adobe-clad steppe that has made it an incubator for experiential? Perhaps it's the deeply enrooted arts culture or the abundance of open land to develop on. Most widely known for its traditional artistic communities, the enclaves have expanded to include tech entrepreneurs, film investors and theatrical performers. Take, for example, the experiential giant Meow Wolf, headquartered in Santa Fe. A completely immersive art installation, the site pays homage to traditional architecture in its clay-brick-like interior. Meow Wolf even commissions local artists to canvas the space. For those looking for a little less sci-fi and a little more peace, Modern Elder Academy, the world's first "midlife wisdom school," offers teachings based on science, philosophy, and yoga to reframe modern aging.
Join us in XP Land. A community for experiential creatives and experience-makers, brand leaders and IP-owners, space stewards and venue visionaries — all of those in the business of epic gatherings and live, immersive storytelling.