Learning from tragedy: XP lessons from Astroworld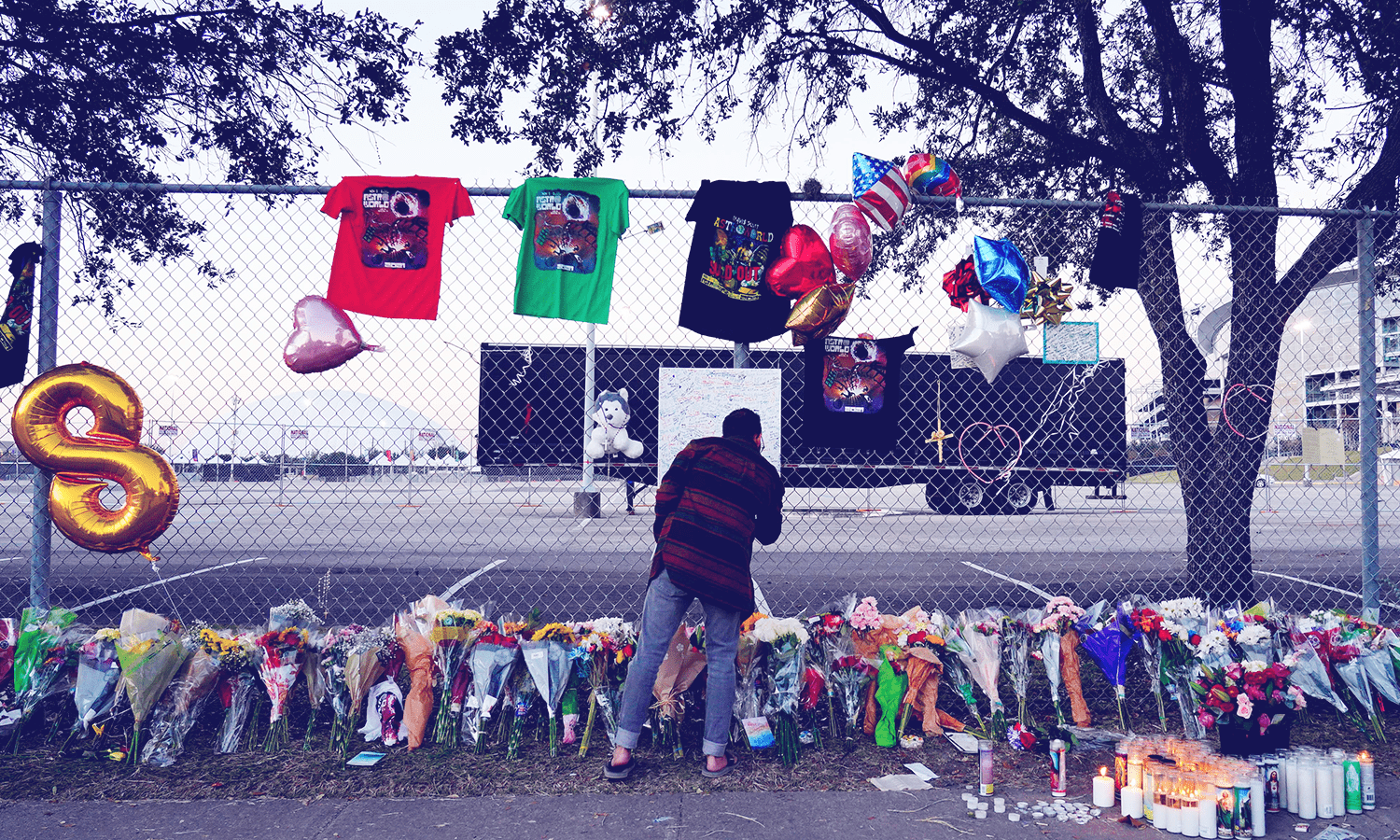 By now, we all know about the tragedy that unfolded at Travis Scott's Astroworld Festival in Houston last Friday. We know nine people, ranging in age from 14 to 27 years old, are dead, and that hundreds more were injured as the 50,000-strong crowd surged uncontrollably. Compounding the horror was the news that a security guard at the event was a possible victim of "needle spiking" — similar to having a drink spiked — and required medical attention after losing consciousness while helping to break up a fight. 
The survivors — a chilling moniker for those who should just be fans — describe harrowing tales of being crushed by the weight of the crowd as their cries of "Stop the show, stop the show" were dismissed by event security. Two concertgoers even climbed onto a camera operator's platform in a desperate attempt to communicate the severity of the crowd surge, but the show went on.
Houston officials warned Astroworld producers about potential hazards for months, according to the New York Times, raising alarms about the lack of exits, insufficient security and the dangers posed by an overpacked, overstimulated crowd. Scott is infamous for provoking his crowds. The 30-year-old rapper and Houston native has had plenty of past legal trouble stemming from his performances at concerts across the country, encouraging attendees to "rage," break past security barriers and rush the stage. The organizers of the festival — including Scott, concert producers Live Nation and ScoreMore, among others — already face dozens of lawsuits stemming from the fatal event. The first suit was filed by an injured concert-goer who called the incident a "predictable and preventable tragedy" and is suing for $1 million in damages, citing gross negligence.
Now, Scott's future remains unclear. After providing full refunds for all Astroworld attendees, he will not perform at this weekend's Day N Vegas Festival, where he was scheduled to headline. According to Variety, sources describe Scott as "too distraught to play," insinuating that it was the rapper's decision to pull out. Additionally, Fortnite has removed the "Out West" emote, which features audio of the Travis Scott song "Out West," from its Item Shop. It's unclear if Fortnite's parent company, Epic Games, will disable other Travis Scott emotes or skins as well.
In a time when returning to events and experiences should be a source of joy and familiarity, the tragedy at Astroworld is especially appalling. As we close in on two years since Covid brought our industry to a screeching halt, experiential professionals must continue to evolve our safety guidelines, not only to keep fans safe from illness, but from disaster, too.
"Every time the industry has a wake-up call, it hits the snooze button," said Paul Wertheimer, the head of Crowd Management Strategies, a Los Angeles-based concert safety consulting firm, in an interview with the Washington Post.
Snooze no more. It's time to take our learnings from the events of the Indiana State Fair stage collapse, Love Parade crowd surge and the Altamont Free concert murder, among so many others, and put them into practice. Here are four action items to build a safe and functional environment for everyone in attendance at large-scale events.
1. Follow NFPA guidelines — and know your talent
While an event is still in the pre-planning stages, ensure your team is aware of the National Fire Protection Association's crowd density guidelines. The NFPA rules and regulations create enough space for all fans to move around. Some event producers go as far as to set up pens around stages to break large crowds into smaller groups. This creates more exits and can serve as pathways for security officers and medical staff if (and when) they're needed.
Also, know your audience — if a particular artist and their fans have gained a reputation for being especially "high energy," it may be in everyone's best interest to limit the crowd size even beyond what the guidelines suggest. And remember, almost any event can be hybrid now (just ask Scott, who's virtual concert with Fortnite was praised in the early days of Covid). Limit IRL crowd size for onsite safety, then sell thousands of tickets — millions even — to virtual attendees.
2. Understand crowd surges and their causes
Many producers plan for crowd surges caused by fires or structural collapse, during which people are trampled running away from the scene. However, during Astroworld, the surge was caused by the crowd moving toward the stage to get to Scott, causing the fans in the front to hit a barrier, with no way to communicate that issue to those in the back.
Producers must have strong (and tested) procedures to report red flags or warnings to each other and the crowd. Hire trained crowd spotters with noise-cancelling headsets who are in direct communication with someone in close proximity to the performer — if required, these spotters will temporarily stop the event to respond to a life-threatening situation.
3. Run safety drills with onsite crew (again and again and again)
It's heartbreaking to imagine the lives that could have been saved had the onsite crew been properly trained for such a disaster. Training and practice are critical components of any safety and security planning process. Make sure that your team is equipped with the right tools to be ready to act in the event of an escalating dangerous situation.
Here are some tips for crew training:
Mandate CPR/AED training for everyone
Establish a mentoring program for on-the-job training of new or replacement staff
Create a catalog of needed skills and required training on basic security procedures (access control, situational awareness, screening, etc.)
Create an event handbook that clearly explains expectations, rules and guidelines (and make it required reading)
Set-up periodic refresher trainings and quiz onsite staff during setup
Maintain training records
Do what all GREAT producers do: Prepare for the absolute worst-case scenario.
4. Plan additional safety measures for children
We were shocked to learn how young some of Astroworld's victims were: A 10-year-old remains hospitalized, and there are plenty of survivors' stories of children as young as five in the festival crowd. When children are attending an event, the same safety precautions for adults simply won't be enough.
First, what is the plan to manage any lost children onsite? How will they be united with their families or caretakers? Next, ensure you've created designated children's play areas with activities designed just for kids. Finally, there may be legal risks you're not even aware of, such as legislation around children and photography and required background checks on staff working with them.
It's imperative we turn the tragedy at Astroworld into an industry-wide rally for change. As you start to craft your next experience, be transparent about your crowd numbers and safety measures. Share evacuation drill footage on Instagram and highlight your focus on curating a meaningful experiential activation rather than selling as many tickets as possible. Let us state the obvious: No one should be injured, no one should die, ever, at a music festival. Let's work together to make sure that Astroworld is the last preventable catastrophe in our industry.
Subscribe to the XP Land newsletter. Follow us on LinkedIn, Instagram, Facebook and Twitter.