Where is the love? Attendees call Elements Festival a 'shitshow'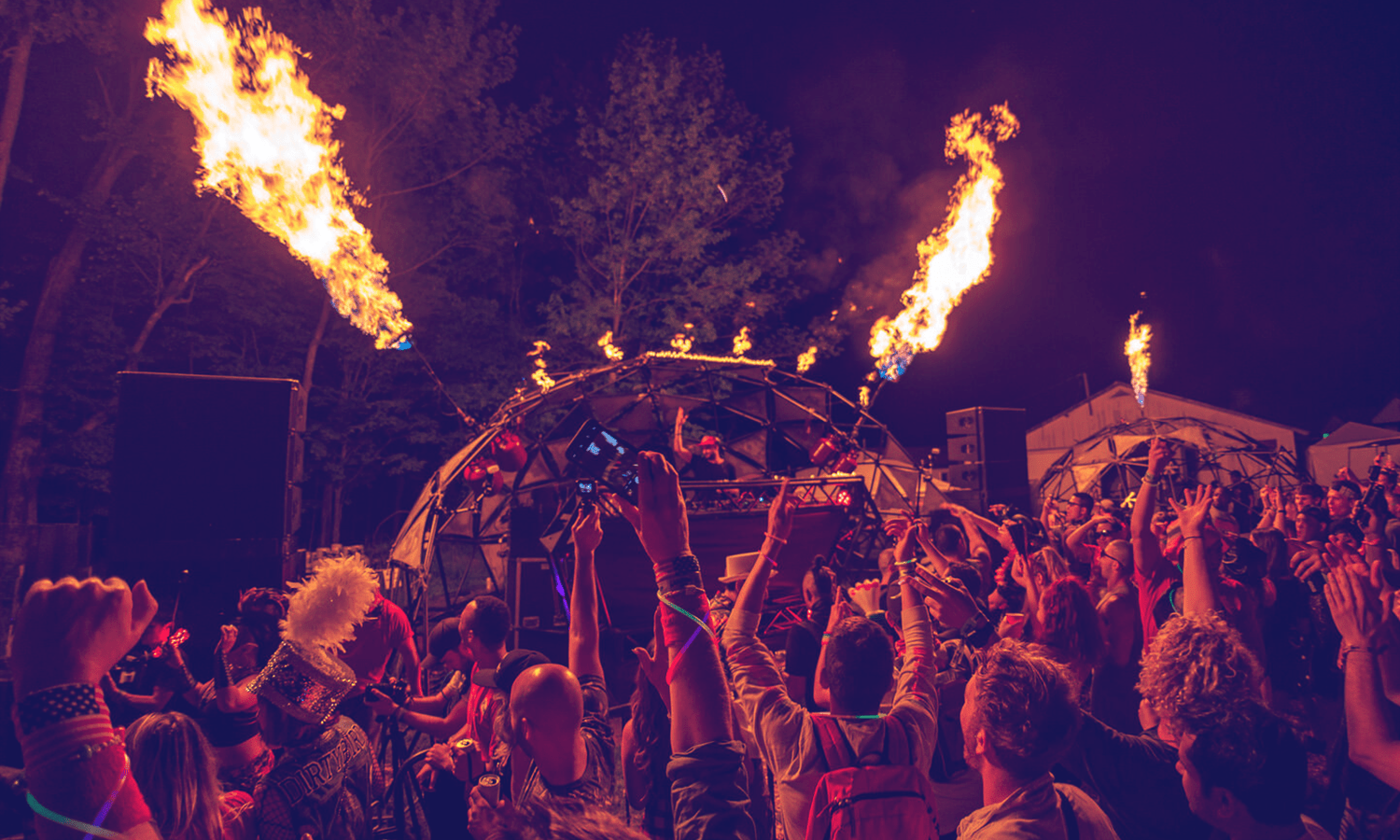 Water, earth, fire, air and you: These are the five elements of the Elements Festival, a three day music, arts and camping festival in Lakewood, Pennsylvania. But after reports from attendees about 16-hour wait times and overflowing porta-potties started hitting social media this past weekend, an unexpected sixth element emerged:
"I can confirm, it was indeed a shitshow," said Abby, a festival attendee.
Comparisons to 2017's infamous Fyre Festival were inevitable, with a documentary and class-action lawsuit already in progress. The Facebook group Elements Shit Show 2021 has 6,100 members as of today and continues to grow. (Elements said in a statement that it had 6,800 attendees.)
The first Elements happened in 2017. It was founded by Brett Herman and Timothy Monkiewicz of BangOn! NYC with roots in the Brooklyn underground scene. The duo took their projects from warehouse parties to three-day camping weekends.
This year, the festival promised a socially-conscious, inclusive and liberating experience for attendees — an escape from the social isolation and anxiety of the past year and a half. The lineup included artists like Griz, Diplo, CloZee and Bonobo. Rave culture often invokes the acronym 'PLUR,' a philosophy of peace, love, unity and respect. In hindsight, the vision sounds too good to be true — a high-vibration experience for lovers of electronic music and art nestled alongside a private lake in a "magical forest." So, what went wrong?
For one, the lake was closed — even though the festival said it would be open for swimming. Rumors swirled that this was due to a septic tank leak. It was an apt image for the entire weekend: Fantasy, meet a shitty reality.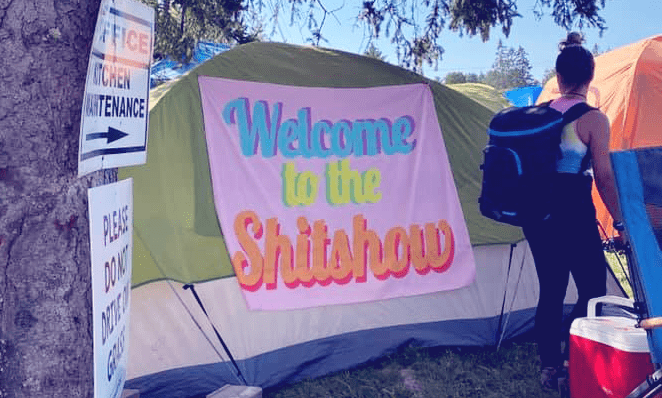 On social media, attendees reported an oversold festival with long wait times to get in, no space to set up tents, a shortage of food and water and yes, unusable porta-potties overflowing with human waste.
Representatives from Elements did not return our request for comment, but in a statement released on Instagram, wrote, "The aftermath of the hurricane and the long-lasting repercussions of Covid-19 exacerbated common festival issues."
Nick Lavigne, founder of the Facebook group Elements Shit Show 2021, is not new to the festival scene. He bought tickets to Elements to attend with his partner after Bonnaroo was cancelled, and talked to XP Land via email about why he started the group:
"I did not create this group because of the lack of space, food, water, and portos. Those are all things I can manage personally. I created this group because I saw no effort from staff and organizers to alleviate the issues that plagued the festival. Instead of trying to improve the conditions, they decided to let everyone fend for themselves." Lavigne said that he's just trying to mediate the situation, allowing festival attendees to share their stories and hold the organizers accountable.
On the festival website, Elements promised "a 24-hour food court with an array of healthy and organic local food, including vegan and gluten free options" and access to a general store for supplies. But according to Lavigne, food vendors ran out of items as early as Thursday, and the general store reportedly never materialized at all.
Access to water was another issue. The festival restricted how much water each person could bring, promising that there would be refill stations. (Spoiler: there weren't enough.)
Abby, who asked that we use her first name only, drove more than five hours with a friend to attend Elements. She contacted festival staff months beforehand to inquire about ADA accommodations as a power wheelchair user. There were red flags from the beginning, when they couldn't give clear answers to her questions. "I was concerned about charging my wheelchair, what the terrain was going to be like, because my wheelchair is literally my legs," she said.
When Abby arrived, on-site guest services helped her find the ADA camping area and get settled in. Unfortunately, the accessibility accommodations ended there.
Of the four main stages, two were not wheelchair-accessible. "I had random passers-by help push my wheelchair through the mud, get unstuck from tree roots and help lift my chair multiple times trying to get to these stages." She ended up missing out on artists she wanted to see.
Overflowing porta-potties (including the ADA stalls) meant that Abby had to trek all the way back to her campsite just to use the bathroom. Festival organizers failed to communicate these access issues in advance. It's yet another example of promises that they failed to deliver on. "I feel like I only saw one staff member the entire weekend," she said.
Despite the lack of accessibility, Abby said she still had an overall positive experience with fellow festival-goers. "We were all able to bond over the horrific conditions we witnessed. In the moment, you're having fun, you can laugh about it."
Meanwhile, in the eyes of many angry and disappointed attendees, organizers have failed to take responsibility or demonstrate the peace, love, unity and respect that they claim to champion.
Nick Lavigne shared his take on Elements' shitshow-turned-bonding-experience: "The dance and music community has been founded on the principles of love. It takes mild empathy to see the humanitarian issues and want to fix them. I saw the attendees working hand in hand, helping each other through each struggle. I did not see any staff or organizers step up."
Join us in XP Land. A community for experiential creatives and experience-makers, brand leaders and IP-owners, space stewards and venue visionaries — all of those in the business of epic gatherings and live, immersive storytelling.