These immersive platforms will take you to a new dimension (really)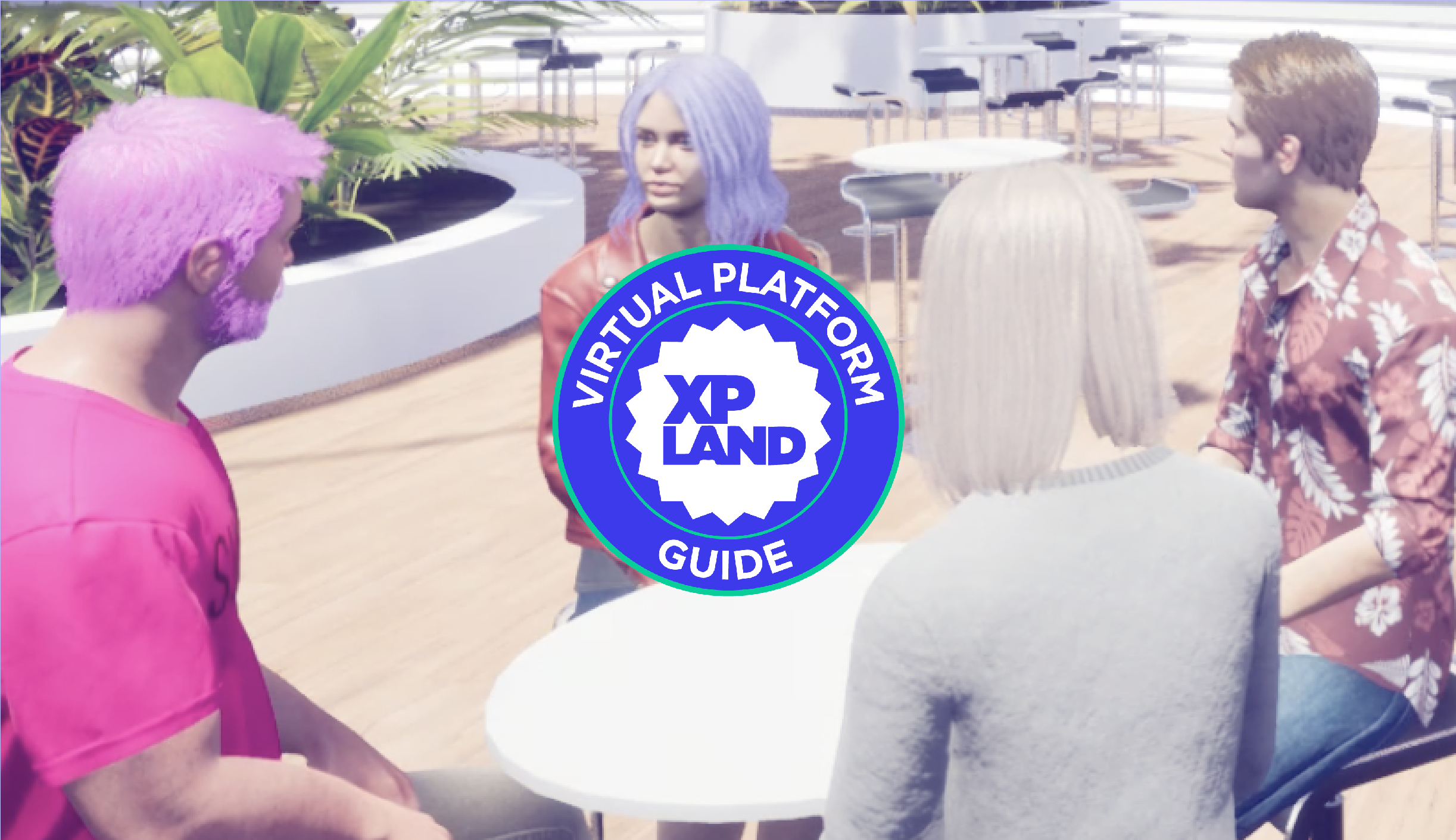 Ready to take the next step with your virtual XP? We think you are. We've explored platforms that allow for meaningful digital networking and those that are best for virtual table-based events. We've also given you a primer on the metaverse, which is the perfect segue to the next level of virtual XP prowess: 3D immersive platforms.
These platforms feature 360-degree spaces, emotive avatars and location-dependent audio — the level of interactivity available is as close as it gets to recreating IRL experiences. Users interact within 3D spaces as digital versions of themselves, allowing event attendees to explore and communicate with each other as if they were together in a physical venue.
Immersive platforms inherently shift the focus away from presentation content and towards the experience of "being there." That's certainly not a fit for every virtual event, but it can work well for product launches, brand activations and VIP experiences, among other XP. Just ask Gucci, Burberry, Louis Vuitton, Balenciaga and Sotheby's, who all built branded experiences within the metaverse. These platforms are an excellent way to elevate brands, demonstrating that they're not just about driving revenue, they want to create cool experiences for their audiences that both connect them and wow them.
Here's our breakdown of some of the top 3D immersive platforms.
---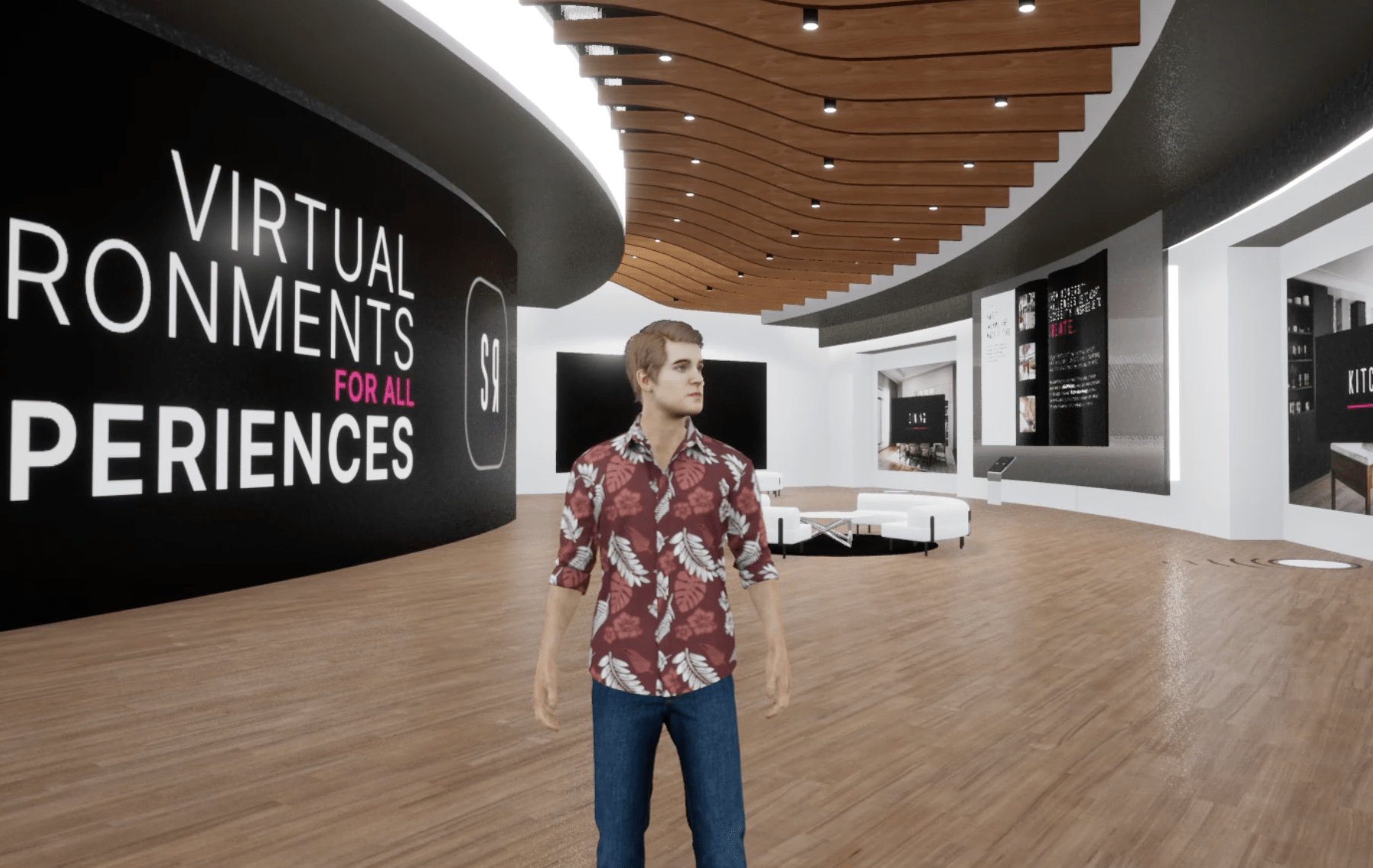 SURREAL
The moment you start building your avatar in SURREAL, it's clear you're getting an unparalleled graphic experience. From the avatar customizations (they feel even more realistic than "The Sims") to the custom-branded indoor environments, this is easily one of the most aesthetically pleasing browser-based virtual event experiences. For those familiar with video game controls, it's smooth sailing and feels intuitive. For those who aren't, it can take time to learn how to navigate the large space, which is filled with networking lounges, theaters, customized expo halls and even a food court where you can order GrubHub to your IRL home. If your audience is new to SURREAL, the platform is guaranteed to impress. But if they've used it before, you'll need to spend time (and $) with the SURREAL team customizing the default settings to ensure the environment feels fresh.
Pros: Runs smoothly in web browsers, top-notch graphics, detailed avatar customizations, nice user interface
Cons: Recognizable default environment, controls are fairly intuitive but will take non-gamers some time to learn
Price/pricing model: SURREAL pricing varies significantly based on your customizations and technical needs — reach out to their team for details.
---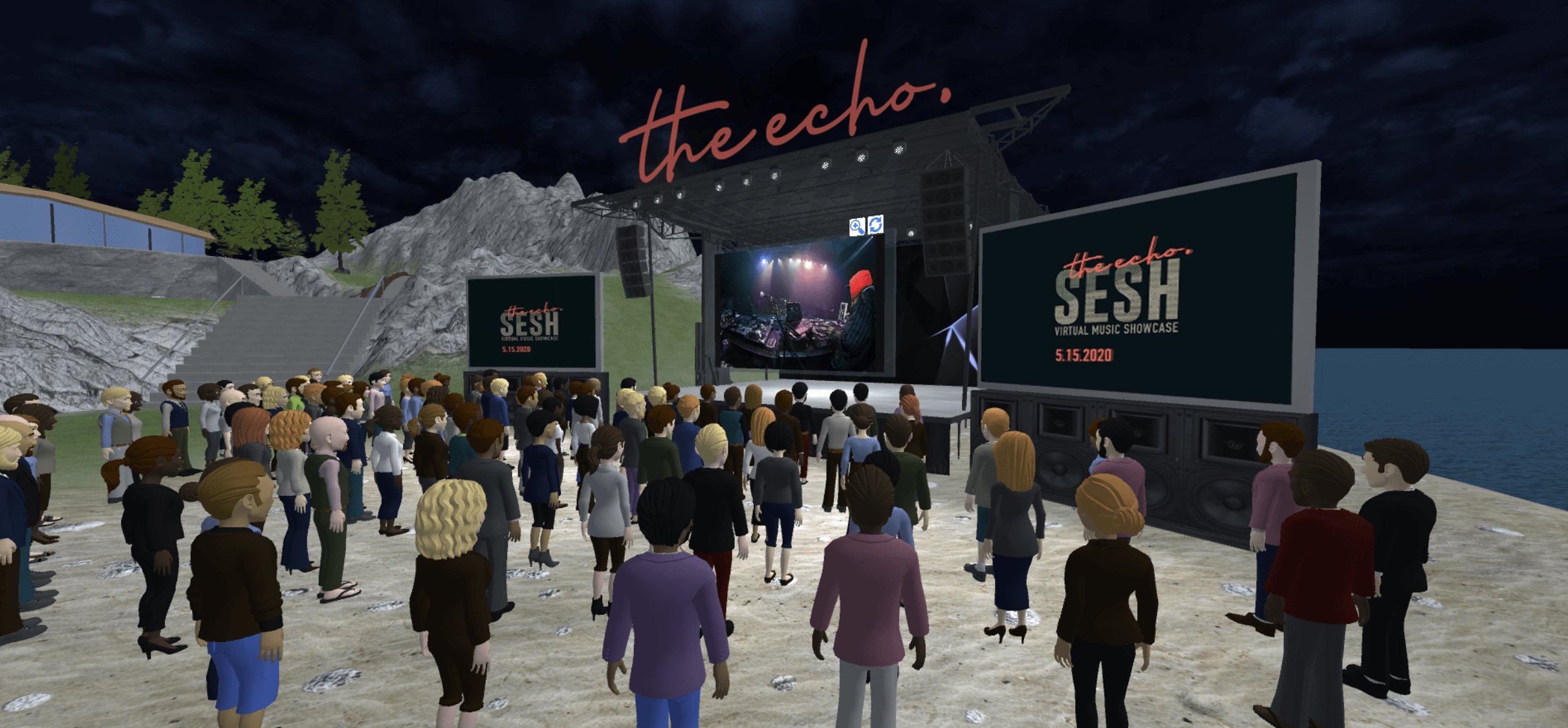 The Echo by Event Farm
Event Farm built The Echo in 2020 on top of older technology, making the platform feel trapped a decade or so in the past. The lack of visual appeal can make The Echo feel hokey, and that's a big no-no for branded VIP experiences. But if you're okay with the old-school 3D graphics, then your attendees might find The Echo a fun place to explore and network. The island-based campus is massive and filled with presentation theaters, meeting rooms and an expo hall. It's so large that it's easy to get distracted (or lost) by running around on rooftops or taking a joyride on a virtual speedboat. The Echo is most appropriate for a youthful audience that won't be bothered by the graphics or lack of branding and will take advantage of the playful environment and silly avatar "emotes." The unfortunate hiccup is that users need to download an application to get in, which takes up time and storage capacity.
Pros: Outdoor exploration and avatar "emotes" (the avatar equivalent of an emoji), dedicated Event Farm support team, minimal tech issues
Cons: Graphics feel dated, challenging to brand the default outdoor spaces, software requires an app to be downloaded, app drains laptop batteries
Price/pricing model: Pricing depends on the size of your event and customizations associated with it. Contact the Event Farm sales team for details.
---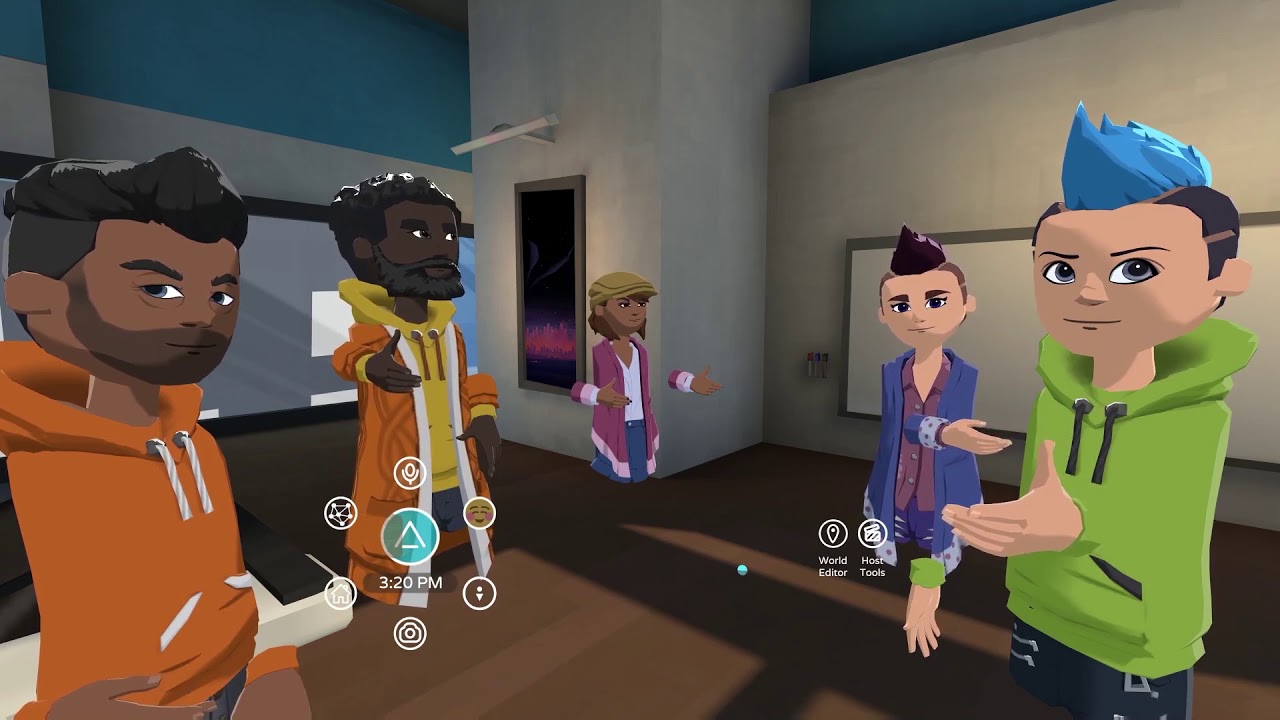 AltspaceVR
It's clear that 3D platforms take virtual events to the next level. But when you're looking to take it to the next next level, AltspaceVR is a good go-to. There are infinite customization options that come with this event-driven creative space; however, be ready for cartoonish, leg-less avatars. Microsoft acquired AltspaceVR as part of its investment in the metaverse, and it runs on a variety of VR headsets as well as in "2D mode" on PCs. Ultimately, its major downside is that it's not accessible on Mac or mobile. The limited reach means that large events on the platform are mostly geared toward VR and Microsoft developers, but there are a ton of free niche events open to the public on AltspaceVR's website. Individual spaces are generally limited to 80 people, but these can be "cloned" to create several identical spaces for a larger audience. While it's entirely free to create an event, you're on your own when it comes to building and managing it.
Pros: Fully immersive VR, 2D mode for PCs, infinite customization options, free to build events, active developer community
Cons: Not for Mac or mobile, VR is not enjoyable for everyone, avatars look cartoonish, no dedicated support team, hosting an event requires some platform experience
Price/pricing model: It's free to download the software and host events, but users and organizers may want to pay for some 3D assets.
Join us in XP Land. A community for experiential creatives and experience-makers, brand leaders and IP-owners, space stewards and venue visionaries — all of those in the business of epic gatherings and live, immersive storytelling.