Meet your match: Meaningful networking on virtual platforms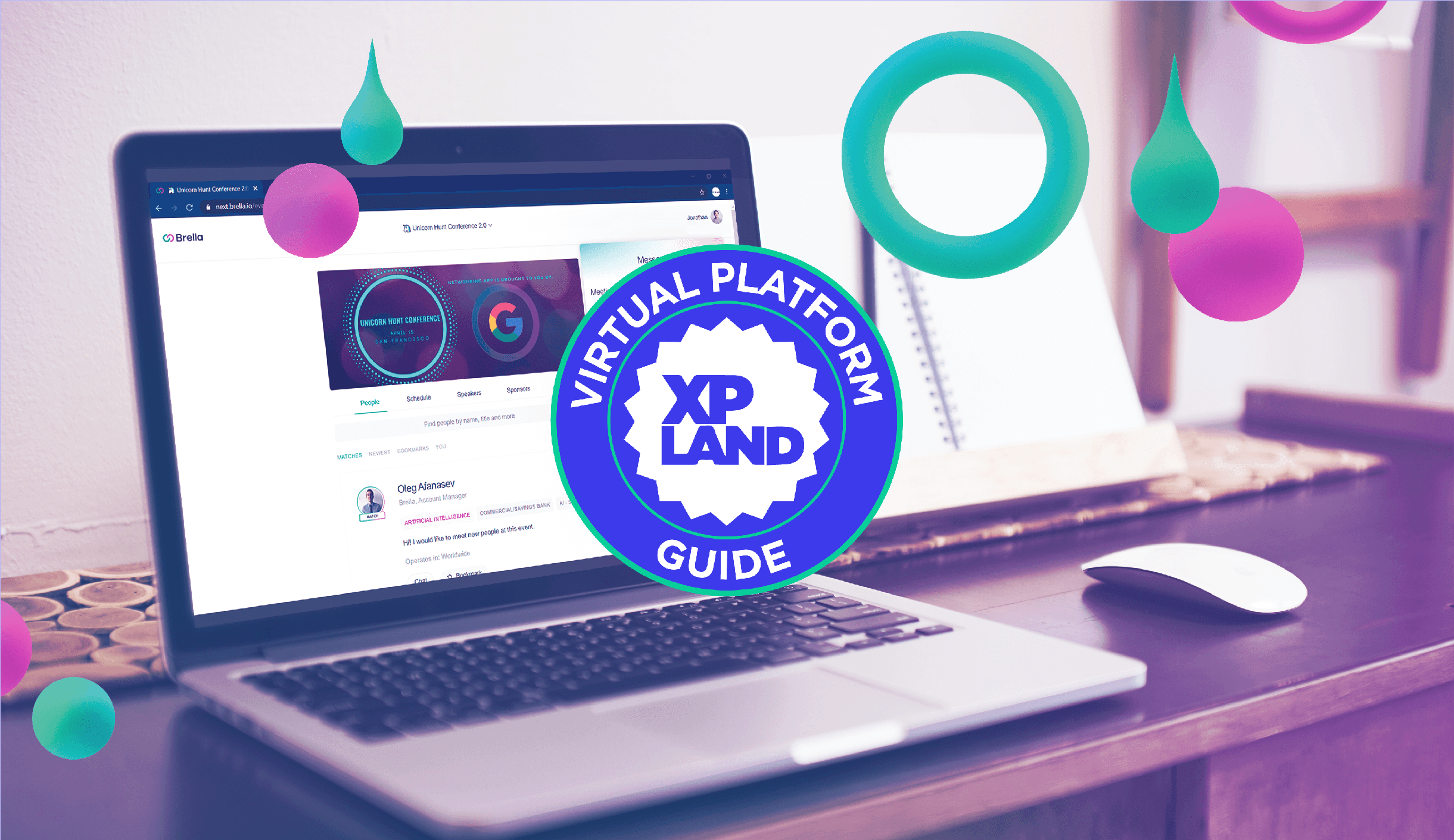 Meaningful event networking is difficult — attendees often come from different industries, have different interests, and, when trying to figure out who to connect with, there really isn't much to go on aside from a name, maybe a company and a profile pic. Plus, the whole thing is just awkward.
To make sure participants in virtual networking exercises — whether they're dealmaking sessions or cocktail events — are getting the most out of their time, it's key to use platforms that gather sufficient information on attendees to facilitate connections that make sense. That's exactly what matchmaking platforms do.
The way that information is collected varies between platforms, but generally the technology uses questionnaires to collect the relevant info from participants and then leverages that data to identify matches. AI-powered connections are a crucial tool for informed networking, which, when done right, can result in valuable outcomes ranging from lead generation to partnerships and new jobs.
When you log in to a Brella event, for example, you're asked questions in a variety of categories so that the platform can match you up with other attendees that have compatible answers. Are you looking for a job? Your suggested contacts will probably be looking to hire. Are you interested in a conversation about tech? Your suggestions probably will be, too.
However, the questionnaires Brella and similar platforms use can be long and cumbersome and delay attendees from actually getting into an event. Swapcard uses a different approach, inserting questionnaires into the registration process to collect info and find compatible attendee contacts ahead of time.
Grip, which has matchmaking features similar to Brella and Swapcard, is a networking-first virtual platform organized like a dating app. You can browse potential contacts, view who has reached out to you and chat with people who you've mutually connected with.
We recommend matchmaking platforms for anyone looking to center networking in a virtual experience. Remember, this often requires a flexible programming schedule that allows people to spend time making those connections, so be mindful of that.
Below is our guide to some of the top platforms with attendee matchmaking capabilities.
---
Brella
Brella's focus is on generating high-quality networking leads based on responses to questionnaires when you log in to the event. It's a great tool for large networking events where attendees want to meet the right people, rather than a lot of people. It has all of the basic features needed to host sessions, and picture-in-picture mode allows you to watch sessions while simultaneously participating in matchmaking. Their social tool feels a bit similar to Facebook, and it's straightforward and easy to navigate. Brella's tech also facilitates meetings at live events. In-person attendees can reserve conversation spots at tables, and Brella's tech will connect them with another in-person attendee or, alternatively, set up a video conversation with a virtual attendee. If you don't plan on using the advanced matchmaking features, Brella probably isn't the best fit for your event.
Pros: Great AI matchmaking for large networking events, detailed information collection, lots of text/video communication tools
Cons: Not appropriate for events that are not networking focused, limited presentation tools, very few customization options
Price/pricing model: $3,000 flat rate for a single event, regardless of size. Their $6,000 enterprise offering gets you a dedicated support team.
---
Swapcard
This top-tier virtual platform gained a lot of attention as the host of SXSW and deserves the praise it gets for its broad customization options and suite of powerful networking, sponsor, communication and presentation features. Swapcard has everything you could want out of an event platform, including advanced matchmaking tools, but the sheer volume of features makes it a little clunky to navigate when you're using it for the first time. SXSW highlighted a flaw of Swapcard, which is that the nav bar has to be massive if you have a lot of pages on your platform. There isn't an option for sub-navigation tabs, so important pages can end up buried among the others.
Pros: Advanced matchmaking tools, strong text/video networking tools, video chat and sessions easily go picture-in-picture, nice customization options and backend organizer experience
Cons: Registration is lengthy (responses are used for matchmaking), the nav bar often gets disorganized, a few elements can't be customized
Price/pricing model: Pricing for standard events up to 500 people costs $590 per month. Larger events, or ones that live perpetually on Swapcard's platform, are more expensive and require a meeting with their team.
---
Grip
Grip feels a bit like the dating app of the virtual events world. The tools are primarily focused on allowing users to identify the most suitable contacts, connect with them and schedule a conversation. You can see who has been recommended to you, who you've reached out to and who has reached out to you. Once there's a match, you can have a video conversation on the platform itself, or set up a meeting (live or virtual) for another time. As networking-focused as the platform is, it can still host multiple presentation tracks and has customizable sponsor booths. Grip is a great pick if you're looking to put the focus on matchmaking, but not so great if you're looking for site-wide visual customizations or more advanced event functionalities.
Pros: Networking-forward, easy to make connections, excellent sponsor booth tools
Cons: Minimal event customization and streaming tools, programming feels buried among networking tabs, cluttered navigation

Price/pricing model: Grip offers one-year licenses and their three events per year option starts at $10,500, or $3,500 per event. Their suite of paid add-ons includes branded mobile apps and multi-language support.
Join us in XP Land. A community for experiential creatives and experience-makers, brand leaders and IP-owners, space stewards and venue visionaries — all of those in the business of epic gatherings and live, immersive storytelling.