Standing ovations and musical metaphors: The return of Broadway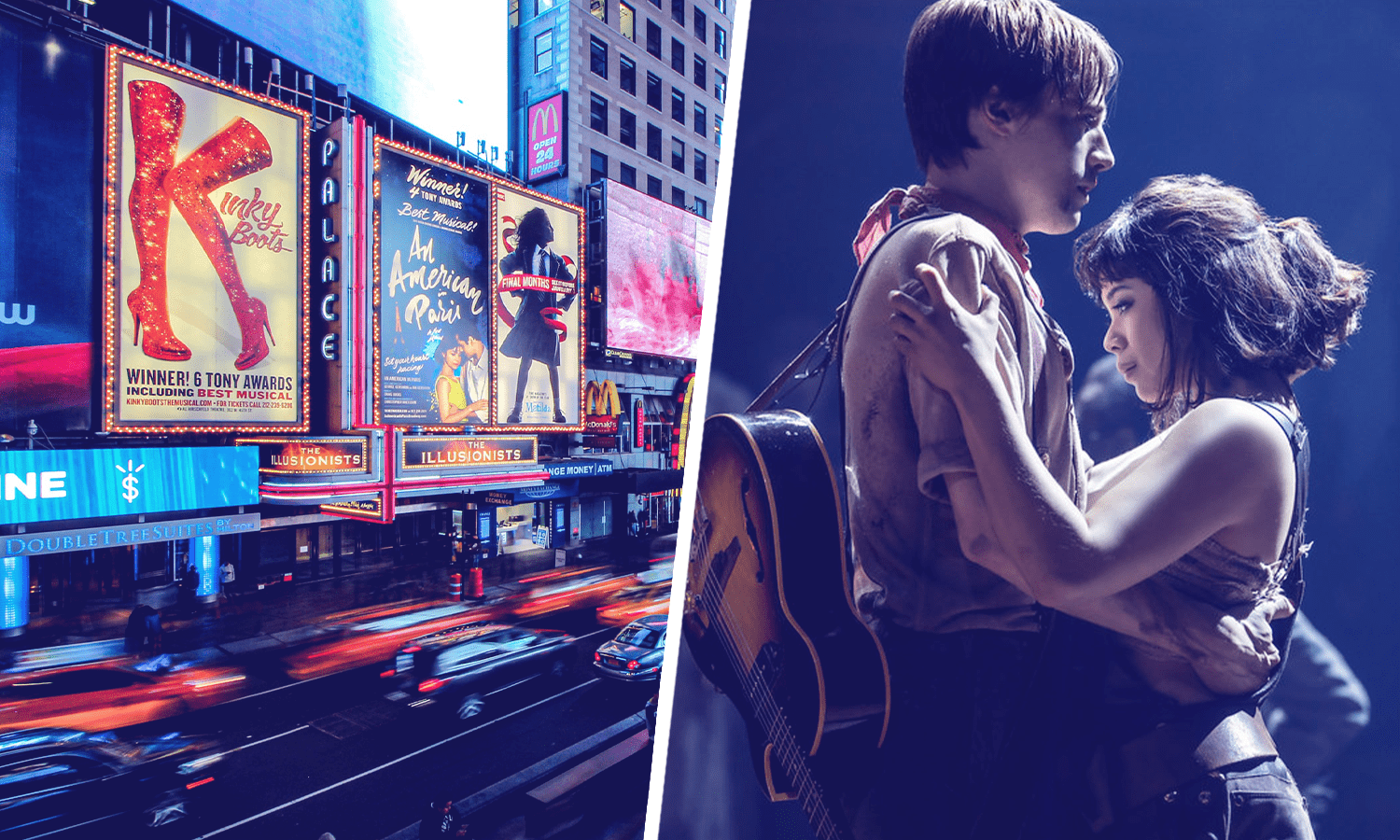 Broadway's back, thank god. I'm a true theater girl who, in the before times, tried to get to two shows a month, up for seeing pretty much anything and everything. In March 2020, I had far-too expensive orchestra tickets to see the long-awaited "Company" revival when this "flu-like" illness dominating the news cycle was deemed too contagious to pack thousands of people together in a dark, poorly ventilated auditorium.
Initially, the show was postponed for two weeks. Surely, we'd have Covid under control by April! Then, the date was pushed back another two weeks, then a month, then the dreaded email came: "'Company' has been indefinitely postponed. Your card will be credited for a full refund."
After that, I spent 18 months glued to YouTube watching old Tony's performances and virtual specials like "A Sondheim 90th Birthday Celebration" and "The Rosie O'Donnell Show's Actors Fund Benefit" to tide me over. I worried about the livelihood of my favorite performers, anxiously following many of them on TikTok and donating to their GoFundMes.
Before the pandemic, Broadway was booming. During the last full season before the outbreak, from 2018 to 2019, 14.8 million people attended a show, grossing $1.83 billion. That's more people than the combined attendance for the Mets, Yankees, Rangers, Islanders, Knicks, Liberty, Giants, Jets, Devils and Nets, according to the Broadway League.
Finally, over this summer, theater owners, producers, nonprofits and labor unions collectively decided that it was time to talk reopening. With mask mandates and vaccine requirements in place, the health of the industry depended on butts in seats.
I was ready to strike as soon as tickets went on sale.
Like overstimulated toddlers knowing it was time to chill out, we gleefully returned to our seats. I smiled for the entire two-and-a-half-hour musical.
Of course, I returned the same way I left: Late. Google Maps said it would take me 45 minutes to get from Brooklyn's Bed-Stuy to the Walter Kerr Theater in Midtown for "Hadestown," projecting a 7:32 p.m. arrival for the 7:30 p.m. show. Luckily, as all Broadway babies know, curtain doesn't go up until five to eight minutes after the official start time, leaving wiggle room for frantic, sweaty flakes like me.
After jog-walking through Times Square, pushing past the Naked Cowboy and the (few) returning tourists, I made it to my seat with no time to peruse my coveted Playbill. My first thought — thanks, pandemic — was just how small the theater was (Walter Kerr has 975 seats). But, seconds later, I was fully immersed in the moment — the energy in the room was electric. Even under our masks, everyone was smiling and laughing, adrenaline pumping in anticipation.
We already knew what we were in for. At the 73rd Tony Awards, "Hadestown" received a total of 14 nominations (the most for any show) and won eight of them, including Best Musical and Best Original Score.
But it's one thing to anticipate the magic and quite another to be in it. The lights lowered and Tony and Emmy Award-winning performer André Robin De Shields, starring as Hermes, walked on stage. The theater erupted in whoops and applause. De Shields stood there smirking, waiting for the celebration to die down. He unbuttoned his shimmering suit jacket and we roared even louder.
My hands burned from clapping, but the applause only intensified as we rose from our seats for a standing ovation before the show had officially begun. Finally, De Shields signaled for us to sit. Like overstimulated toddlers knowing it was time to chill out, we gleefully returned to our seats. I smiled for the entire two-and-a-half-hour musical.
Part of theater's real magic is in its complication — there's no room for error during a live performance. One forgotten line, missed step or rogue prop could throw the entire production off-balance. "Hadestown's" dance numbers were especially impressive, as the ensemble cast spun across a rotating stage to choreographed routines with swinging lamps that my friends and I lovingly dubbed "lamp-ography" (watch it here).
Even knowing the story, which merges the Greek myths of Orpheus and Eurydice with King Hades and Persephone to create one fluid narrative — I still audibly gasped during Act II's climax and heard one theatergoer whisper, "Oh no…"
The song playing during this high-stress action, "Road to Hell (Reprise)," expresses the feeling well:
​​'Cause here's the thing
To know how it ends
And still begin to sing it again
As if it might turn out this time
I learned that from a friend of mine
I took this as a metaphor for live events in general. Yes, most of us have experienced theater, concerts, movies, museums and countless other immersive experiences. We know what it's like already, yet keep returning. We crave the story, driven by both the loving comfort of predictability and the possibility of a surprise this time.
Of course, when the show ended, the audience stood for our second ovation of the night. And yes, I cried, so moved by the message and the joy of being inside a theater again.
High on live music, the liveliness of Times Square and the temporary community built inside Walter Kerr, I couldn't sleep that night. So, from the light of my iPhone under the covers, I bought "Company" tickets for December. It feels good to be booked again.
Join us in XP Land. A community for experiential creatives and experience-makers, brand leaders and IP-owners, space stewards and venue visionaries — all of those in the business of epic gatherings and live, immersive storytelling.