How to activate your next festival with the ease and care of Austin City Limits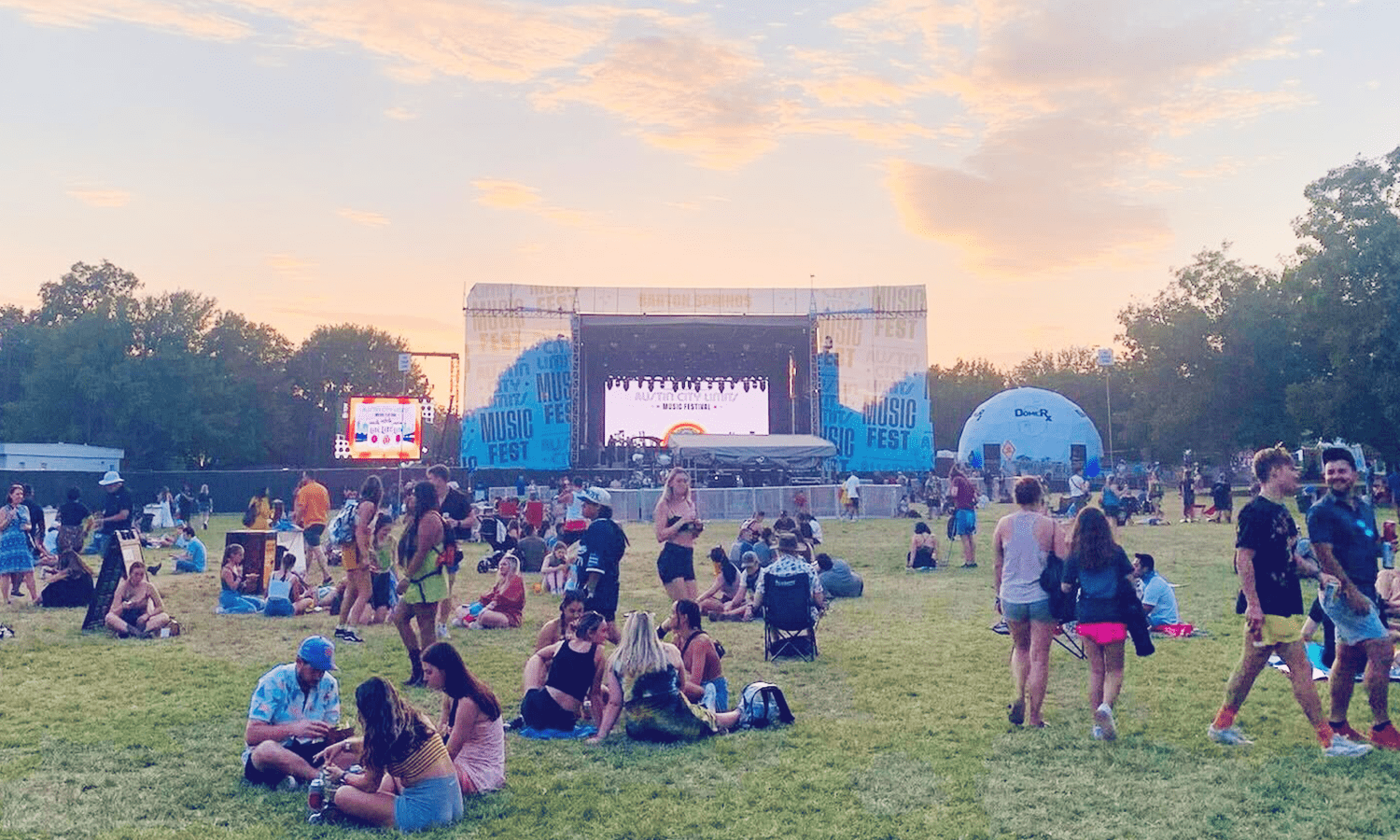 The last time I went to a music festival, I was a footloose and fancy-free twentysomething. I woke up late, threw on some glitter, grabbed my keys and was out the door. Last weekend at Austin City Limits (in where else, Austin, TX) was a whole different story.
After months of planning, my friends and I had a focused and thorough game plan. The group chat was all in agreement: our bags were packed with sunscreen, hand sanitizer and extra toilet paper; we acknowledged the importance of hydration and supportive footwear; there would be no shows before 4pm; and no, we could not get Tex-Mex for lunch on Saturday, because everyone knows you can't have that much dairy before a full evening of activities, hello!
Beyond the checklist, expectations had to be set. We were prepared to stand in line to get into Zilker Park, the site of ACL, for at least an hour each day. Once inside, we wouldn't fight the teens for a good view of the stages, but instead stand back from a safe distance, with the water stations and porta-potties in sight. (I swear, we're actually very fun people…)
But all of our worry and obsession was for nothing. There was no chaos, no run on water, no fights with teens. Our entire weekend in Austin can best be described as… respectful and mellow.
I credit the crowd just as much as the producers for Austin City Limits' good vibes.
The festival, founded in 2002, is produced by C3 Presents, an Austin-based production company. Each year, ACL takes place at Zilker Park over two consecutive weekends in early October. The event's popularity has skyrocketed since its humble beginnings; it now has as many as 450,000 people attending each year (excluding 2020, of course). Past musical acts have included Metallica, The Cure, Tame Impala, Robyn, The Flaming Lips, Radiohead, Austin native Gary Clark, Jr., and many more.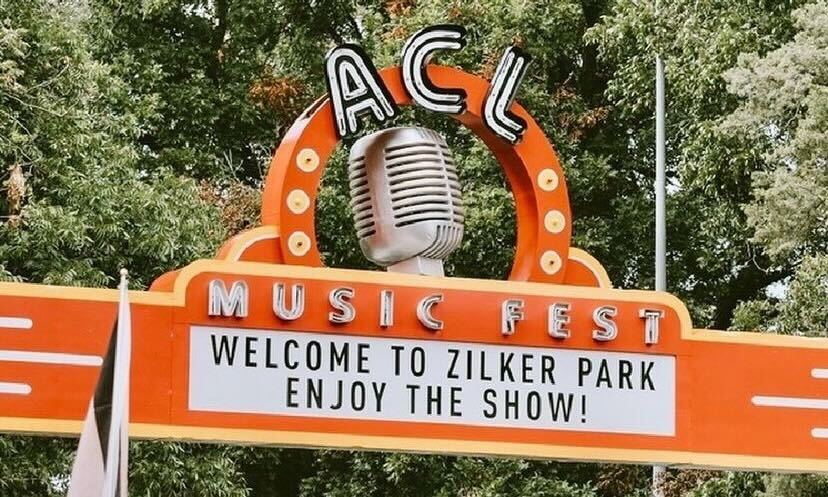 As an experiential professional, I walk into every event looking for cracks in the foundation. I scan the crowd for someone with a headset and a panicked look in their eye; I have a sixth sense for unmarked exits as guests scramble to find their way out at the end of the night. But what can I say? After 20 years in production, ACL really has its act together.
Keep reading for my take on what Austin City Limits got right and how to recreate the magic of their ease and care at your next festival.
Purposeful sponsorships rather than do-nothing logos
Yes, there were a lot of corporate sponsors at ACL. From the Bud Light Stage to the Liquid Death water, every aspect of the festival was sold as a partnership opportunity. But, it all worked because most brand alignments made sense. Local favorite Topo Chico sold specialty sparkling waters; in the Wrangler booth, attendees could buy denim festival merchandise and personalize it with free laser customizations.
Most of the activations, from the Hulu Motel to the American Express Lounge, were additional spots to drink, but the air conditioning was their real draw (outdoor temps reached up to 90 degrees). Also, a shout-out to Tito's Vodka, the fest's only liquor partner, whose sole stand had the longest lines of the weekend.
How to recreate the magic: The more attention you put into producing a cool, guest-focused event, the less energy you need to spend talking your sponsors out of branded napkins. Ensure that brand partnerships only ever enhance the on-site experience. Bring on companies that align with both your festival's point of view and your attendees' interests. Remember, the more evangelical supporters you have buying tickets, the more control you have over sponsor branding and requests.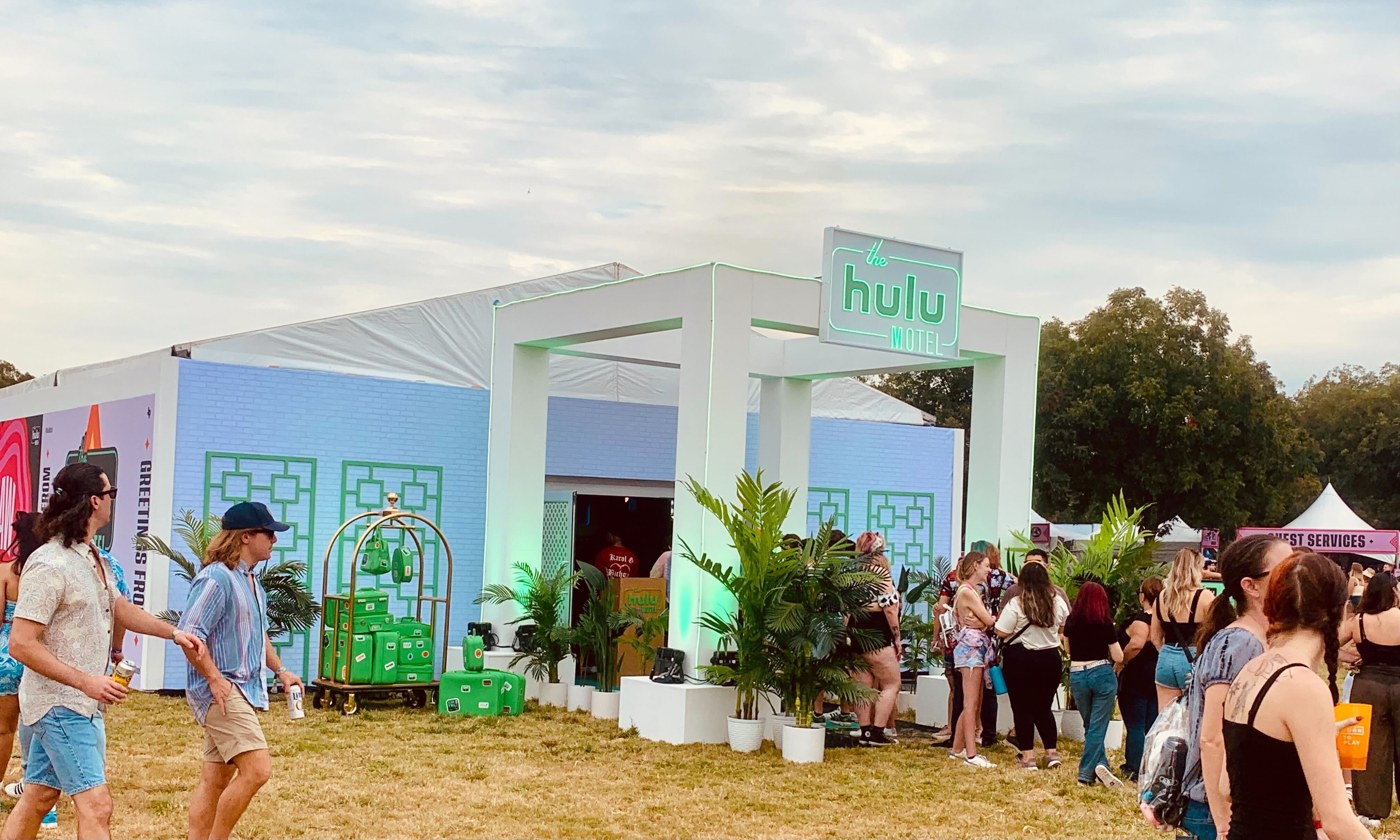 Knowledgeable onsite staff who knew their why
The most difficult experience of the weekend was leaving the festival grounds each night. Zilker Park spreads out over 350 acres, so schlepping home was a long, arduous process. The Uber pick-up location was in the opposite direction from where we needed to go; the Lime scooter stands were packed, and the complimentary shuttle buses had a line around the block. Yet, every staff member — with the thankless job of directing a bunch of drunk, tired and dirty music fans home — took the time to explain why following exit protocol was so important:
"Yeah, sorry there's only one rideshare pick-up area, it's an agreement with the city so we don't back up traffic around the entire park."
"Apologies for the holdup with scooters. We want to make sure the people in front of you get a head start to avoid a bottleneck on the bike paths, especially since it's dark out."
"It's my job to count every person in line, so we know how many more buses to call. Plus, we don't want anyone to get separated from their friends if I miscount!"
How to recreate the magic: Too often, on-site staff aren't knowledgeable about the ins and outs of an event, simply because the time isn't taken to share information with them. Throughout the planning and production process, as procedures are implemented, remember to ask (and answer), why are we doing it this way? Then, add these thoughts to any documents shared with working staff. Not only do they need to be able to communicate with guests, but this additional information can further motivate their work.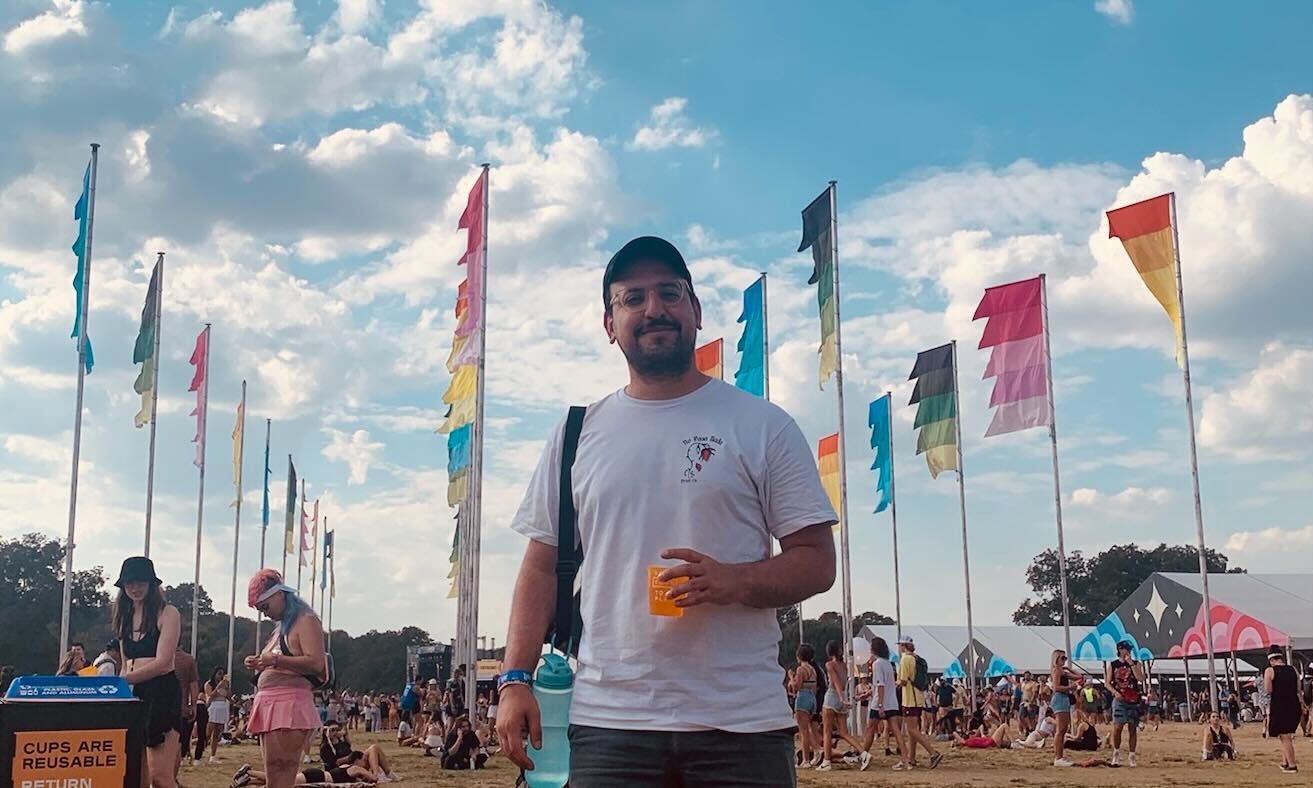 Respectful and caring music fans
After the horrors of Astroworld, I was nervous to be on the ground at a similarly packed event. Luckily, I never once felt crowded or claustrophobic at ACL — music fans gave each other space to breathe (and dance), and performers from MUNA to James Blake let everyone know that they would alert security from the stage if anyone needed help. Also, during performances, volunteers walked the grounds with trash bags, picking up debris. It's certainly not the sexiest part of the job, but, left unchecked, event trash can really pile up.
How to recreate the magic: Having fans take on the responsibility of keeping the festival clean, organized and orderly (with free tickets, of course) makes an experience feel much more communal. This was our Austin City Limits, so it was our job to keep it running smoothly (big Burning Man energy). Signage and audio can also remind everyone on site of what's expected of them.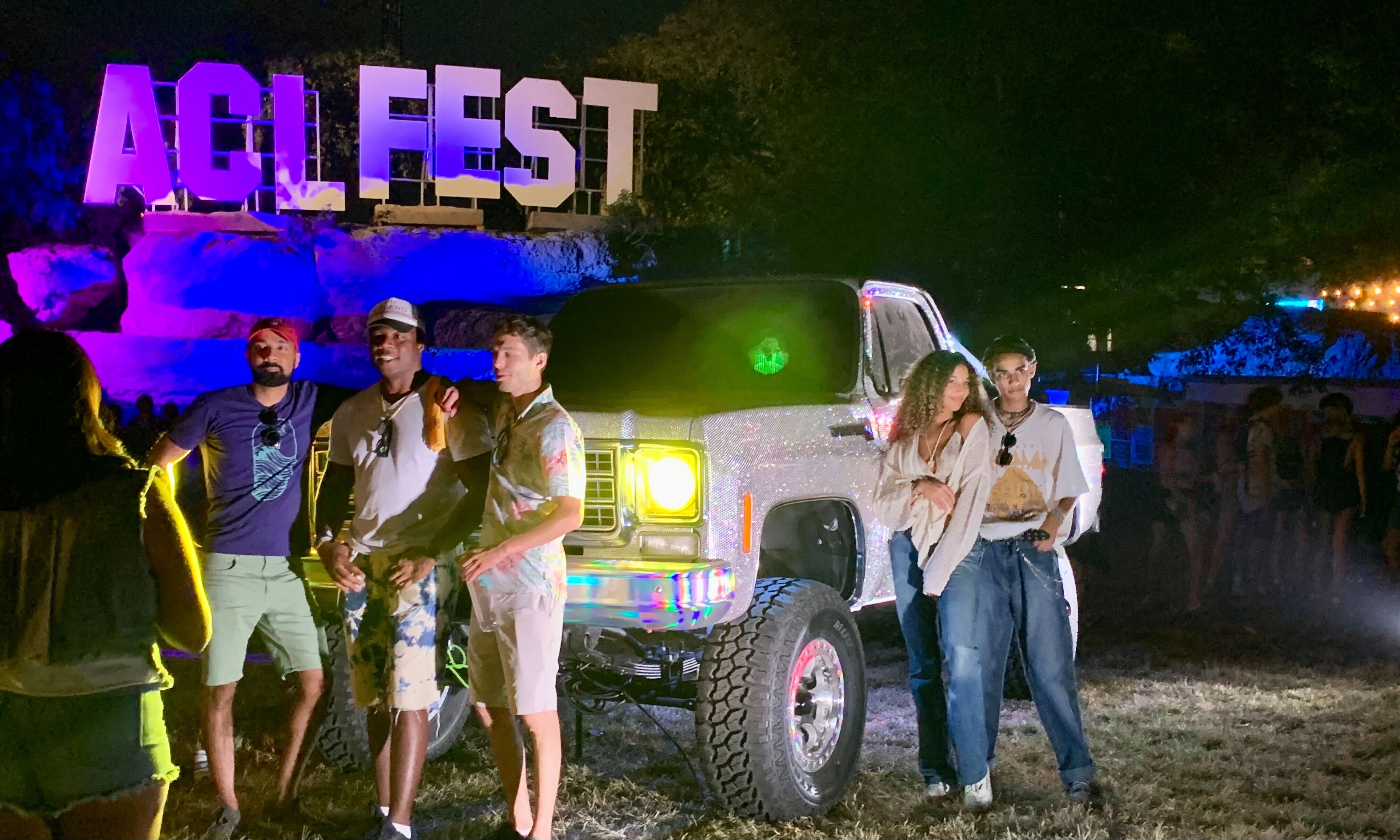 My biggest/only complaint?
It's actually a backhanded compliment, but the lineup was so good, we barely had any time to explore the festival grounds. Between The Chicks, Flume, MUNA, Carly Rae Jepsen, P!nk, Diplo, The Red Hot Chili Peppers and Lil Nas X, we were bopping from stage to stage all weekend. While we sampled a bit of the incredible local food, it was always on the go — cut to me speed walking from Japanese Breakfast to Paramore, trying to navigate the crowd while also eating Chi'Lantro's loaded kimchi fries.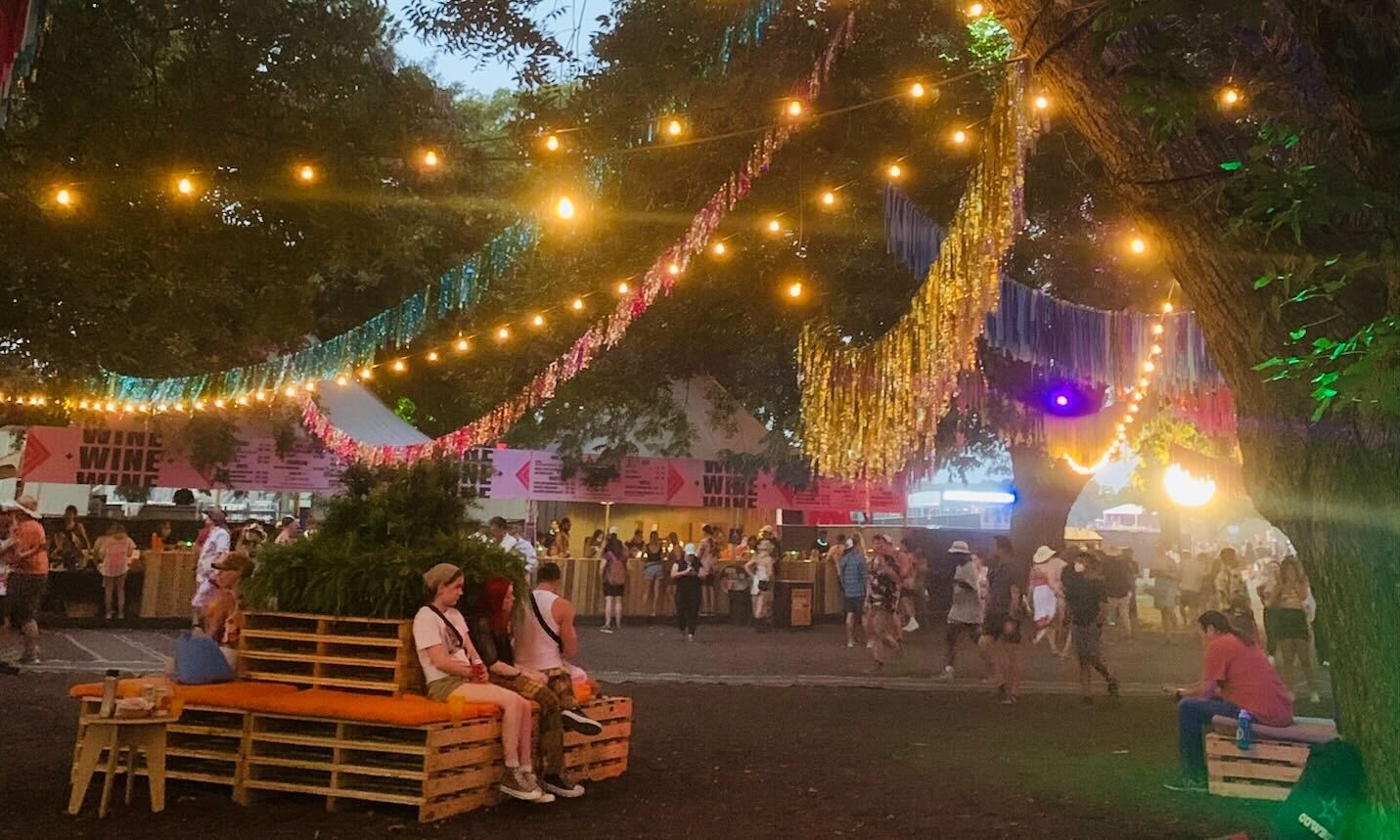 Waiting for my drink on the last night, I just had to let someone know how I felt. "I have to tell you," I said to the woman ringing up my order, "I work in events, and I've never seen such a chill on-site staff in my life." She laughed and said, "What is there to be stressed about? I'm pouring beer and listening to music. There's no easier job."
And that's the ACL ethos in one simple thought.
Join us in XP Land. A community for experiential creatives and experience-makers, brand leaders and IP-owners, space stewards and venue visionaries — all of those in the business of epic gatherings and live, immersive storytelling.