Experiential Grows Up: 5 Brand-Side Takeaways For XP Creatives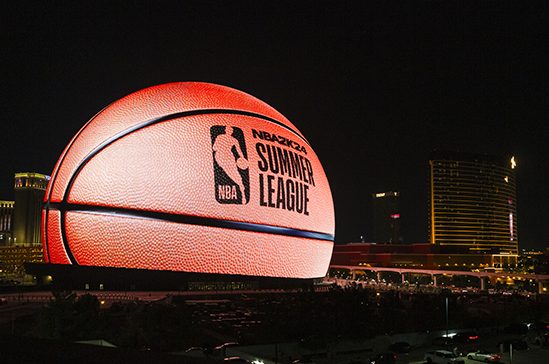 Experiential is everything, and now it's everywhere, too. Even taking up space at large-scale brand-first events like Advertising Week New York (AWNewYork for those in the biz). Last week, XP Land was on stage at Advertising Week New York presenting an "un-panel" called Experiential Grows Up. We shined a spotlight on the power of live storytelling of all forms, on all platforms. And showed why people are actively moving away from most forms of advertising, and moving toward experiential.
Of course, being torchbearers for creativity and storytelling, our panel couldn't be another 30-minute moderator-speaker-speaker setup. No pie charts, either. Instead, execs from Sephora, AREA15, and Netflix — along with experiential visionaries from our first-ever XLIST — took the stage to show the impact of our work through live storytelling of their own.
And good news for all of us — experiential was a hot topic at sessions throughout the week. While running around the Penn District (is this a thing?) attending interviews, fireside chats, panel discussions and activations, the XP Land editors uncovered five experiential trends and takeaways that we think are important for all of us in the industry to keep in mind.
1. Experiential consumption is purposeful
No one stumbles into Disney World by accident or swings by The Sphere after dinner to see who's playing that night. Isha Patel, the co-founder and CEO of Kale, emphasized that attending events takes planning, budgeting and scheduling — and should be treated accordingly. Experiential's post-pandemic boom proves consumers are hungry for emotion-inducing experiences that make them feel more connected to each other. And they want to bottle that feeling.
2. Consumers return to experiences they love again and again
In fact, experiential isn't one-and-done. The best audiences aren't looking to just add a checkmark to their bucket lists. The ideal attendees return to museums and exhibitions that especially moved them, need to experience Meow Wolf's Convergence Station after walking out of House of Eternal Return and already have flights booked to see Taylor Swift again in Europe. Experiences create fandoms, and…
3. Most fandoms don't mind brands jumping on the bandwagon
Swifties, the BeyHive, Potterheads, sneakerheads and all such fandoms dedicate themselves to their passions. They rally together online, write fan fiction and help keep Etsy sellers in business. This love not only creates community, but can even shape the pop-culture discourse enough to influence artists and producers to "make the friendship bracelet, take the moment and taste it."
Allison McDuffee, Head of Insights & Measurement for Twitch Ads, highlighted findings from Twitch's Anatomy of Hype global study, which found that fandoms harness escapism, enjoyment, empowerment, identity and community. And brands want access to these groups. McDuffee shared that 62% of surveyed fans feel positively toward brands that have been involved with their fandoms, such as those that partnered with a music festival or became an "official [insert-product-here] sponsor of a sports stadium or arena." But beware: 54% said they can tell when brands' advertising is authentic. Reading between the lines — 54% can tell when brands are being inauthentic.
"The secret to success is being a fan yourself," said AMC Networks' Head of Integrated Marketing, Mike DiGiacomo, onstage with Global Vice President of Advertising Week Rebecca Eaves. "That passion shows up when you're on a pitch with a client or coming up with a creative solution."
4. Treat women and girls like the powerful XP consumers they are
While the girl-power summer of 2023 has already been analyzed ad nauseam, the holy trinity of Taylor, Beyoncé and Barbie showed brands firsthand that women are not going to be ignored, Dan. In fact, nearly three months after the release of Barbie, Halloween costumes from the movie are almost entirely sold out, Mattel EVP and chief brand officer (and 2023 XLISTER) Lisa McKnight said during AWNewYork. And Taylor Swift and Beyoncé's tours are expected to generate almost $10 billion in economic activity in North America alone. Roughly the same as the 2008 Beijing Olympics, adjusted for inflation.
Just like blockbuster concert tours, seeing Barbie became a girls' group bonding experience and sparked what Barbara Ehrenreich calls "collective joy." Friend groups large and small embarked on momentous nights out — wearing matching outfits, renting party buses and even getting on airplanes to make a weekend out of a one-night show before carrying those positive vibrations back home.
Many young girls used these events as opportunities to build stronger connections with their friends — and often their parents, as well. They're shaping popular culture for the better (especially Black teen girls), and their choices tell us something important about friendship, connection and optimism.
5. Only implement new tech when it's purposeful
Experiential should employ emerging technology — like AR/VR experiences, AI and NFTs — with intention and understanding, ensuring that it serves clear goals and adds value to the experience. Not just because it's shiny and new. And no brand is experimenting with new technologies quite like the NBA.
Onstage at AWNY, Kenzi Inman, the NBA's Director of Global Event Strategy & Development, described how the league went all in on NFTs early in their hype. Even through the rise and fall (and rise and fall again) of blockchain, they found a way to continuously implement the technology to enhance the fan experience. In 2022, the NBA and NBA Top Shot created 1-of-1 NFTs for each of the league's 30 teams. Each NFT owner received VIP access to the next five NBA All-Star Weekends, from 2023 to 2027. In fact, the Orlando Magic's NFT can still be yours, for the low, low price of $34,420.
"New tech can't be one and done or a stand-alone drop, but we need to also recognize what's not resonating and fail fast," said Inman onstage at AWNY. "We've experimented with AR integrations in the NBA Events app and onsite at games. Some work and some don't. But we continue to experiment to measure the impact of fan engagement and know everything possible about our fans."
---
Join us in XP Land. A community for experiential creatives and experience-makers, brand leaders and IP-owners, space stewards and venue visionaries — all of those in the business of epic gatherings and live, immersive storytelling.