We exist to create beautiful experiences: Q&A with Gabrielle Muse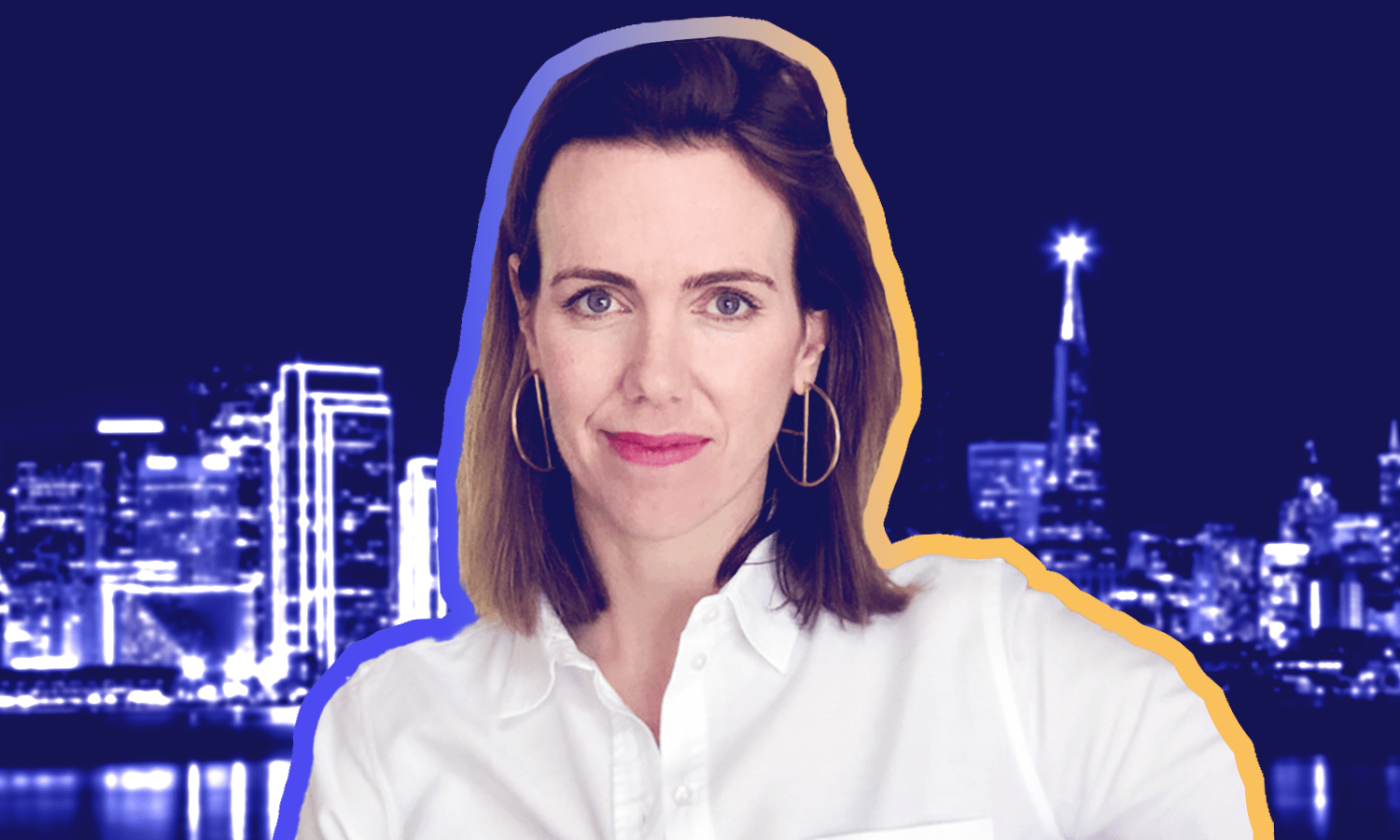 No experience or activation exists without the thoughtful insights of a strategist. So many of us, especially in the experiential world, would just be out here screaming ideas into the ether with no thought of audience, marketing or budgets. Strategists, somehow, ensure that creativity shines while also producing results. Gabrielle Muse is no exception; in fact, she's the blueprint. Muse is the founder and brand/product strategist at Studio Mococo — with XP Land favorite Martin Grasser.
Having worked at basically every agency to ever exist (more on that below), Muse has certainly learned from the best. But it's her sixth sense that detects opportunity. Keep reading to learn how to build a successful creative agency on a ping-pong table, how paymentech launched the experiential economy and how to harness the emotional power of a high school marching band.
Samantha Stallard: I had a really lovely conversation with Marty a couple weeks ago, and he said, "You have to talk to Gabby; she knows so much more than me." How did the two of you end up building Studio Mococo?
Gabrielle Muse: I spent the first decade of my career working in creative agencies — including a really famous San Francisco shop, Publicis & Hal Riney, right out of college. Then I went to TBWA/Chiat/Day in San Francisco and Wieden + Kennedy in Portland, working on Nike. In those cultures, it was really clear that the creatives were in charge; everything was oriented around making sure we could sell their ideas.
Eventually I left advertising to run brand strategy and "innovation" at Redscout in San Francisco (with innovation in quotes because it was really just writing concepts for PepsiCo about a new drink flavor). I did a lot of positioning work there, and I fell in love with it. Then I went to West, where we worked exclusively with early-stage companies — and I met Marty. I had been starved for creative people, working so siloed in strategy. Suddenly, I was back in a creative environment with really compelling collaborators.
Marty left at the end of 2014, and about a year later, I went out on my own. We connected organically, like, "Hey, I have a client who could use some strategy." For a year, we worked out of his garage on a ping-pong table. He and I love building appropriate brand systems. That word is not used enough in this business, in my opinion.
We also wanted to have better relationships with clients, because there's so much drama and conflict that has nothing to do with the work. We had a hunch we could do this in a way that felt better and was more emotionally efficient. A year into it, we got a studio together, though we were technically two separate companies until January 2021, when we combined to form Studio Mococo.
SS: What's an example of a project that another agency would overlook, but you two were able to take it on?
GM: [Web payment system] Braintree was the first project Marty and I worked on together. At the time, they were privately held, venture backed, and based in Chicago. All the VCs told us they were the biggest deal, the most important company, and I thought, "Okay, we can figure it out. We're going to redo their identity." There was a light-bulb moment with Marty, where we realized, "Holy shit, we can actually make this so good."
There's this hunger in Marty that makes it so fun to collaborate with him. His enthusiasm is contagious. Here's the mission statement we wrote for Braintree: "We enable beautiful commerce experiences so that people and ideas can flourish."
SS: There's such an experiential element to that.
Braintree processed Airbnb's first dollar. A lot of really exciting app-driven, buzzy companies were functioning on Braintree. All of these business ideas had essentially existed before, right? You could always get a taxi, but the difference between Uber and a taxi is that you don't have to get all nervous and sweaty hoping the guy's credit card machine was going to work, in the middle of Manhattan traffic. Payment made it a fundamentally different experience.
Same with Airbnb — VRBO existed before. I remember distinctly, when I was in my twenties, going to Hawaii and faxing my credit card to some lady in Nevada so I could rent her condo. What did that lady do with my credit card information? I don't know, there was no encryption. Airbnb didn't invent sharing your home, but they invented a significantly more elegant interaction, and payments were central to that. Braintree was about powering those experiences.
What if I could have my own chauffeur, but only when I wanted it? What if I could stay in a dope apartment in London, but just for the weekend? What if I could have someone just come hang a light fixture for me? At the push of a button, all of these what-ifs were suddenly available to us. That strategy became the core of creating beautiful commerce experiences. It was so weird to put "beautiful" in a mission statement for a tech company like that, but it was exciting that we got to.
SS: Tech companies aren't always risk takers. What sort of behind-the-scenes conversations happen to make a brand feel comfortable taking these creative risks?
GM: In my experience, it's less about a conversation and more about pedigree. Really pedigreed marketers know what good looks like. And for us, that's a huge part of it. In the context of Braintree, we were lucky enough to work with a really extraordinary executive, the CEO at the time. He said, "I'm going to hire the best people. And then I'm going to let them do their job."
As the agency has grown, we've created a "no assholes" policy. We want to like the people we work with, both internally and on the client side. Sometimes we prioritize a lovely human, because we think we get better results that way, but we also have to choose opportunities where we think we can make really impactful work.
SS: What was the last truly momentous experience you had, and what made it so special?
Summit in November 2019 really blew me away in the sense of warmth and community that was fostered. I was pretty skeptical. But the combination of people, the surprises, the music… On the last day, they had a high school marching band perform in a theater in downtown LA. Watching these kids — it was just such a full sensory experience. An invigorating, optimistic, thrilling moment to be like, "Oh my gosh, everyone's alive." We're here, and we're doing something together.
I was, hilariously, supposed to go on Summit at Sea for the first time in March 2020. I had never wanted to go on a cruise. Ever. But my friends told me it was the best version of Summit, the most intimate. And they were right. I can't wait to go back in two years and listen to really smart people talk; it's a thrilling experience. And just the gratitude of sharing air with other human beings feels important.
SS: What's the most innovative experiential change you've seen come out of Covid?
GM: Peloton comes to mind. I certainly opted in because of the pandemic, and it's been a life-changing thing for me. It's created so much stability and motivation, changing my relationship with at-home fitness. Cooking, too. I have three kids, and cooking was always a big part of our family, but we became so much more adept and creative. I also finally learned to bake really good bread, which has been a lifelong dream. I never had enough time before, to be at home and babysit yeast.
Those were all things I thought were really beautiful. I've also had a lot of time with my kids. My six-year-old said to me, out of the blue the other day, "There are some good things about Covid." I said, "Like what, baby?" She said, "We got to keep you."
SS: What's one word or phrase that describes your outlook on Studio Mococo?
GM: Deep belief. We have wonderful relationships with our clients and a team that's really thoughtful. I believe in our ability to make great work in a way that feels good.
This interview has been edited for length and clarity.
Subscribe to the XP Land newsletter. Follow us on LinkedIn, Instagram, Facebook and Twitter.