Miami Is the Most Innovative City for Experiential Right Now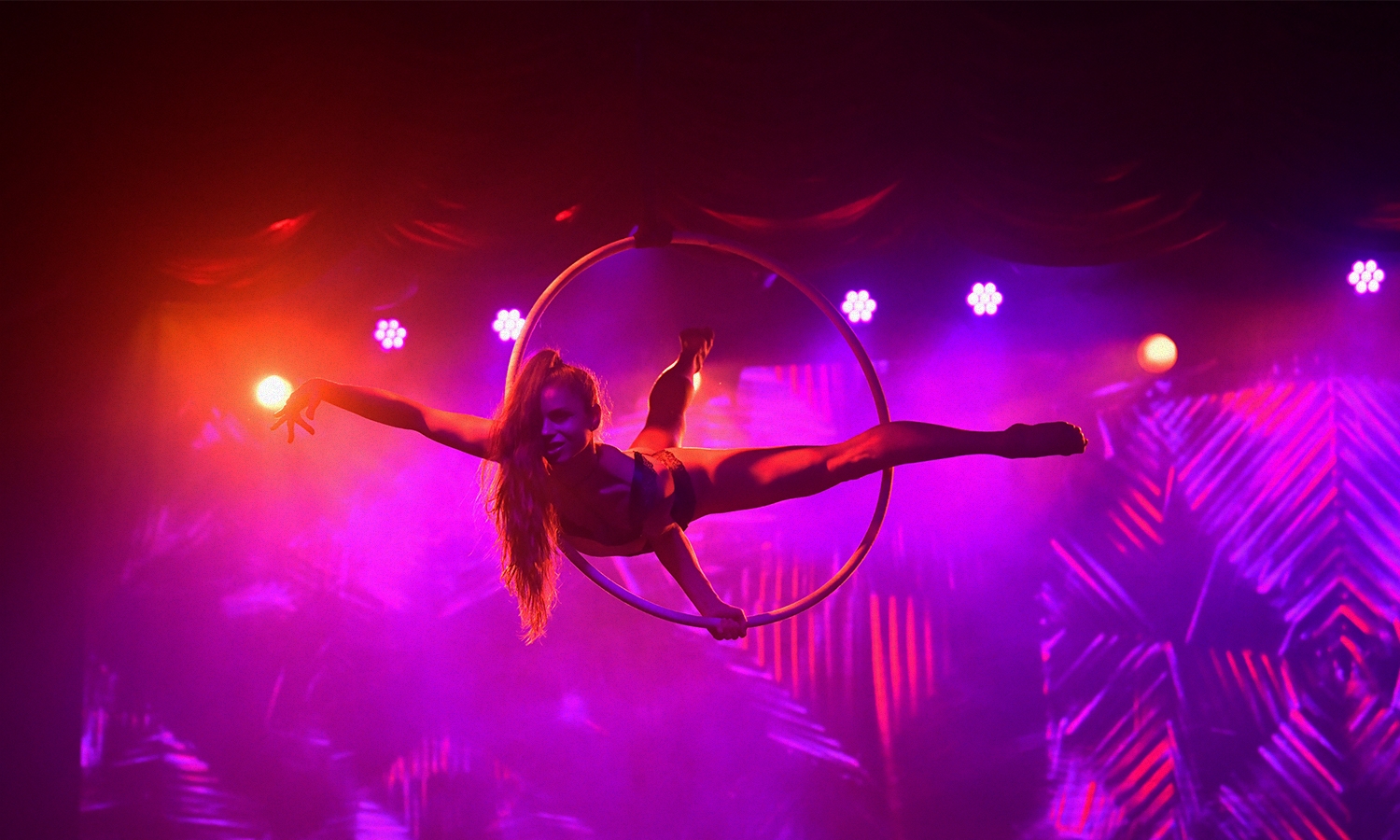 With year-round summer, no state income tax, and notoriously lax COVID protocols, does Miami's experiential boom have staying power?
It started with a tech boom. Which started with a billboard in San Francisco. (Well, kinda.) Miami mayor Francis Suarez posed a question to San Franciscans: "Thinking about moving to Miami? DM me." With the majority of tech companies adapting to remote work, many are moving out of the Bay Area's real estate bubble.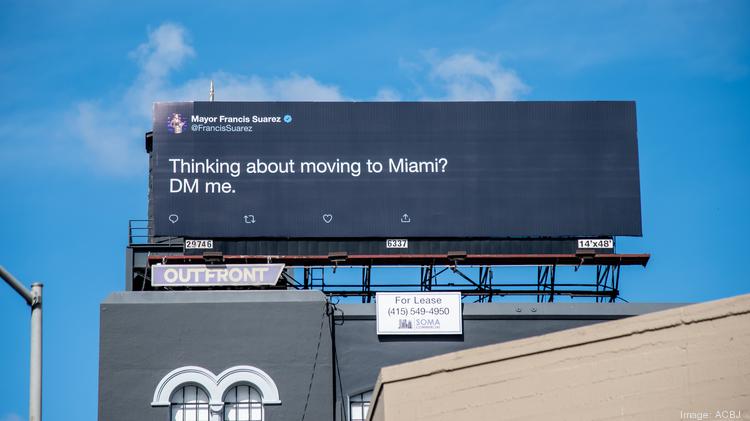 In 2021, Suarez appointed a VC-in-Residence with the goal of "support[ing] Miami's founders, investors and community leaders." Florida has welcomed many high-profile techies, too. Peter Thiel's Founders Fund, billionaire activist/investor Carl Icahn's Icahn Enterprises and Blackstone have all set down roots there.
According to LinkedIn data, more tech professionals moved to Miami, Houston, Dallas, LA and Denver between March 2020 and February 2021 than the previous year. Meanwhile, more left San Francisco, New York, Seattle and Boston.
With beautiful weather year-round, a thriving restaurant (and bar and nightlife) scene, unique culture and lots of newbies looking to make friends and network, Miami is an experiential hotbed right now.
And, with three nearby airports (Miami, Ft. Lauderdale, and West Palm Beach), it's also one of the least expensive cities to fly to in all of the US.
All of this is in contrast to the stiff legal requirements of hosting events in Los Angeles. The next-level sticker shock of New York City. And the utter exhaustion of Las Vegas. Today, experiential creators are willing to overlook the traffic and the Florida of it all for more artistic control over their events. We're seeing wild creativity on full display. With COVID very much still a thing — Miami's reliably cooperative weather provides an added layer of safety for guests.
Here are a few of the most innovative Miami events we've seen over the last few months. Plus one we're still anticipating (if we can extend this respite in between COVID variants). From food and wine to hedge funds and house music, Miami's superpower is its ability to be anything you want.
This week, the nation's largest wine and food event, the Food Network & Cooking Channel South Beach Wine & Food Festival presented by Capital One — or as it's known online, SOBEWFF® — is celebrating its 21st year. (In November 2021, BizBash named it the #1 Food & Restaurant Industry event in the US for the eighth year in a row.) This year's festival will host epicurean all-stars José Andrés, Rachael Ray and Guy Fieri. Plus 400+ renowned chefs, culinary and lifestyle personalities, winemakers and spirits producers.
Flavortown takes South Beach!

Come hang with me beachside on Thursday, February 24 for Diners, Drive-Ins, and Dives LIVE during the 21st annual @SOBEWFF 🔥

Tickets on sale NOW‼️

🛒: https://t.co/1v1Trv9L8s #SOBEWFF #FIUHospitality pic.twitter.com/Txd2VCSmM4

— Mayor Guy Fieri (@GuyFieri) February 17, 2022
"Pivot" podcast co-hosts Kara Swisher and Scott Galloway took their charming (yet cleverly crushing) banter to Miami for interviews with high-profile CEOs like Airbnb's Brian Chesky, WeWork's Sandeep Mathrani and the New York Times's Meredith Kopit Levien. Offstage, COVID-tested attendees recorded and streamed their own life-size 4K holographic displays. There were experienced interactive art shows. And immersed themselves in a "choose your own adventure" after-party with serious Sleep No More vibes, thanks to a collab with performance artists HDL Corp.
Why Miami?, According to Swisher, "We heard a bunch of the most irritating Silicon Valley people had moved here and wanted to come annoy them. All kidding aside, we think Miami is an exciting place to talk about a range of fast-forward topics, from cryptocurrency to psychedelics to climate change to the future of transportation. Also, we like the beach."
You guys. I don't tweet much personal stuff, but I'm at this #PivotMIA party and it is, as the kids say, LIT. @karaswisher @profgalloway pic.twitter.com/HDTAclhA5A

— Lisa Dickey (@LisaWritesBooks) February 16, 2022
Miami Hedge Fund Week, as it has become unofficially known, takes place the last week of January, when multiple hedge-fund-focused conferences — iConnections, Context, MFA, BattleFin, and the Commodity Markets Council — overlap. Don't worry, it's Miami, so it's more exciting than it sounds when finance bros hit the beach to discuss NFTs, blockchain, some crypto, a lot of cannabis and even more psychedelics.
Are we the only ones that are reminiscing of those warm, sunny Miami days as we bravely endure another 30 degrees in Chicago? 🥶… It's leaving us looking at photos from Miami Hedge Fund Week saying, "take us back." #TBT pic.twitter.com/mdSkVLql9Q

— RCM Alternatives (@rcmAlts) February 10, 2022
The electronic music celebration will return to Bayfront Park for the first time since 2018. This year, Ultra reached a historic agreement with the Downtown Neighbors Alliance (DNA). The residents' organization represents 13 apartment blocks in central Miami. (The three-day event was forced to relocate to Virginia Key in 2019 as a result of noise pollution and public nuisance complaints.)
Ultra, taking place March 25-27, 2022, has transformed from a one-day event to a worldwide brand. Spawning similar festivals in Europe and Asia, Miami remains the flagship. This year's headliners include Afrojack, Armin van Buuren and Kygo. Tickets are still available, with general admission starting at $399.95 and VIP admission at $1,499.95.
We can't wait for these 5 acts either @DailyBeat https://t.co/ChmaaLjucZ

— Ultra Music Festival (@ultra) February 21, 2022
Of course this one's in Miami. With speakers like El Salvador President, Nayib Bukele, North Korean defector and activist, Yeonmi Park, and — of course — Mayor Suarez, Bitcoin 2022 will take over the Miami Beach Convention Center this April. The conference is the primary driver of Bitcoin Week. The week will feature Wine, Women & Crypto, yacht parties and a whole lot of pickleball tournaments.
Anyone with a ticket to attend is automatically entered into the "To The Moon" Space Ticket Giveaway. And, cleverly, attendees who pay for their passes in Bitcoin (which range in price from a $110 Festival pass to a $16K Whale VIP pass) receive 33% off.
BITCOIN WEEK!

Bitcoin 2022 is at the center of something much bigger happening globally. #Bitcoin Week exists beyond the Conference as a powerful part of the broader movement towards hyperbitcoinization. 👇 https://t.co/QMSiu1OvLU

— Bitcoin 2022 (@TheBitcoinConf) February 22, 2022
Officially titled the Formula 1 Crypto.com Miami Grand Prix (we're sensing a theme!), the race will take place at the Miami International Autodrome. In May, the race circuit will be 3.36 miles long with 19 turns, three straights and three DRS (Drag Reduction System) with cars reaching 200 mph. Miami and Formula 1 have a 10-year deal to race in South Florida. Above all, expect a lot of brand activity surrounding these sexy, upscale gatherings, perfect for Miami's car culture.
Can't wait for May in Miami🤩 @redbullracing @f1miami pic.twitter.com/wJNyVXfyH6

— Red Bull Motorsports (@redbullmotors) February 24, 2022
While we shorthand the experience as "Art Basel," Miami Art Week is actually made up of about 20 unique fairs and festivals. (Basel among them). The week-long event celebrates the intersection of art, design, fashion and — especially new and notable in 2021 — technology. All of a sudden, Miami's start-up scene is on full display, too. Collectors drop serious coin to snap up artworks on the Blockchain. 
Collins Ave., the main stretch of shops, restaurants and galleries along Miami Beach, was lined with parties, art shows and activations. As a result, public art spilled onto the beach itself. Additionally, downtown Miami's Wynwood neighborhood staked its claim as Art Week's unaffiliated off-campus destination for edgier exhibitions.
Doesn't get more Miami than this #miamiartweek pic.twitter.com/RKTdinLa7y

— BLONDISH (@blond_ish) December 4, 2021
Subscribe to the XP Land newsletter and join us on the XLIST Journey! Our esteemed jury will select the most creative people in XP — coming this September.

Follow us on LinkedIn, Instagram, and Facebook.