How to invest your surplus EOY brand budget into 2023 experiences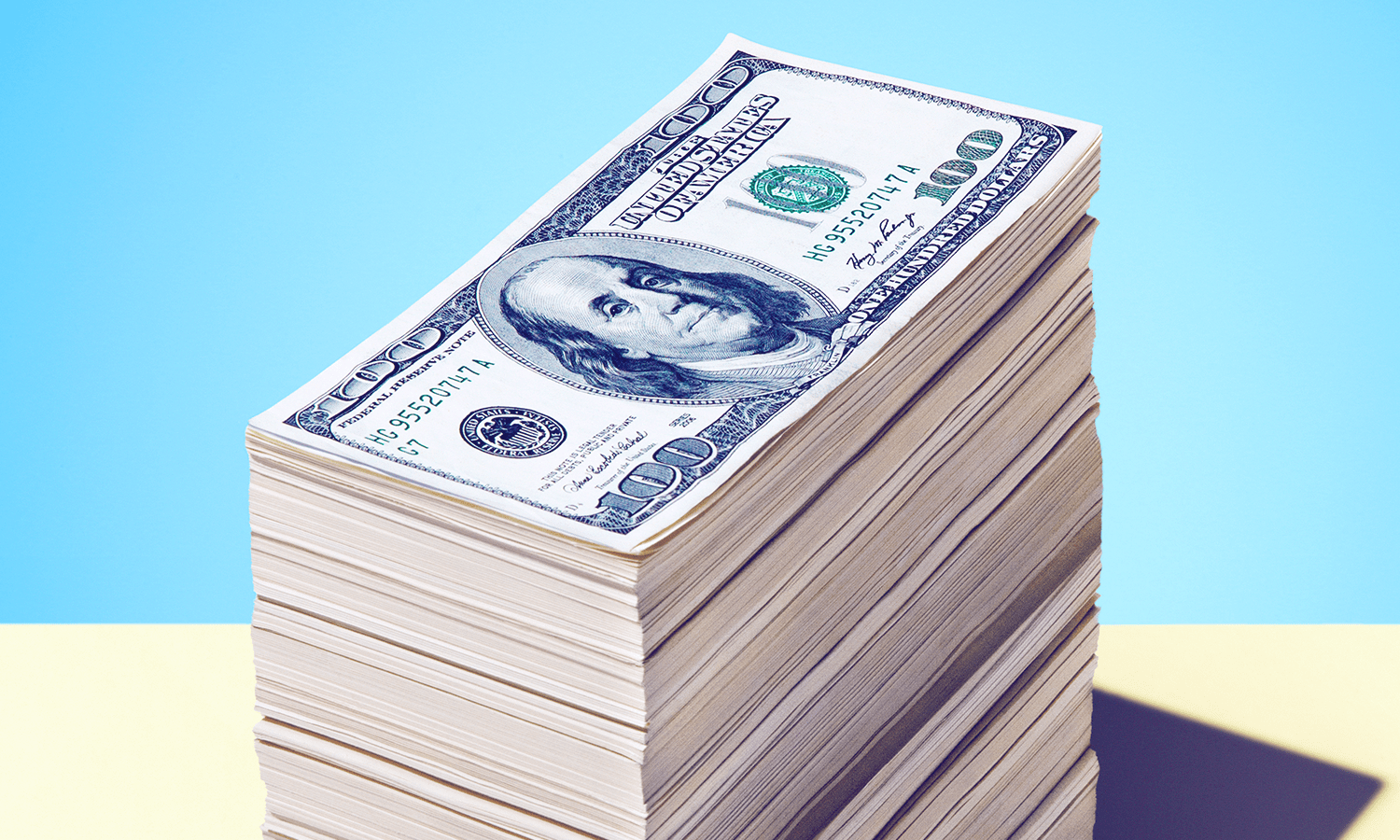 Another year, another budget to spend before the clock strikes midnight on January 1.
Of course, we can't ignore the sweeping tech and media layoffs dominating the business landscape right now. According to Vox, "Meta CEO Mark Zuckerberg cut 11,000 employees, or 13 percent of Facebook. Amazon has confirmed plans to slash as many as 10,000 corporate and tech jobs. Lyft. Robinhood. Stripe. Netflix. Coinbase. They're all downsizing."
With all of this uncertainty, choosing where to invest your remaining cash feels like it requires both a crystal ball and a support group. It's overwhelming, so let us help — invest in XP. It may seem like a risky choice to the uninitiated, but experiential is a strong investment. In fact, 70% of people turn into repeat customers after attending experiential marketing events and 85% of consumers say they're more likely to buy after participating in experiences and events.
Before you invest the rest of your annual budget into 2023 experiences, ask yourself:
What's my business strategy?
What technology or resources will I need to achieve those goals?
Are there any operations/processes I can scale back or eliminate to save money?
What were my top-performing marketing campaigns and strategies in 2022?
Can I boost or expand on those themes?
What resources does my team need to perform their jobs better?
While we don't know where the economy — or Covid, can't forget about her — will take us next, we do know that, at the very least, investing in events is a must if you want to connect with consumers. It's the thing that we missed the most during Covid. And it's the thing that's coming roaring back with no signs of stopping momentum. If you recall, we proposed some investment tips at the end of 2021, and while those suggestions still apply, we've made some updates.
Here are three ways to invest your end-of-year budget into events and experiences:
1) In 2022 we said, assign resources, but for 2023… Hire experiential roles
Yeah, we mean business in 2023. If experiential is new to your organization, don't overdo it by trying to put an entire department together. But, on the flip side, never hiring for experiential roles means that existing employees will have to take on additional responsibilities, which can create overwork and resentment. Start by hiring:
An Experiential Director: Brings your brand to life and engages your customers through strategic experiential avenues — whether that means event sponsorships or building your own activations and experiential IP.
An Event Marketing Strategist: Drives awareness, anticipation, develops the audiences you want, and markets all-important ticket sales — and continues to tell the story during and after your events.
A Public Relations Manager: The ultimate brand champion who protects and promotes your company at every opportunity. For events, the right person in this role will put a strategy together that finds you key business or consumer press and social media coverage leading up to your event and promotes important news made during your event.
And these hires don't have to be in-house! Freelance professionals, such as promotions consultants, can help brands plan and execute campaigns, including events and experiences.
2) In 2022 we said, finance development, but for 2023… Finance experiences
Great writers must read, chefs must eat and experiential pros must experience. In order to create magical events and activations for our clients and guests, we have to know what's going on outside our own imaginations (and budgets). Inspiration can come from anywhere, but learning from other industry leaders is a must.
And be sure to include everyone on your team — designers, marketers, account execs and everyone in between should join. While it might seem impractical to pull everyone away from their desks to take a "field trip" during end-of-year planning, now is an amazing time to break away from routine and reconnect with creativity. Plan a day filled with activities like visiting an art exhibit, touring a brand activation or experiencing immersive theater. Be sure to schedule downtime in between, too. A team lunch, happy hour or even sitting in a park together allows everyone to share thoughts and ideas while the outing is still fresh in their minds.
3) In 2022 we said, invest in new tech, but for 2023… Consolidate your tech
While this might not seem directly related to spending surplus budget, it will give you even more money to work with in January 2023. And, since we're all planning for next year anyway, now's the time to see exactly where money's going down the drain. Last year, we told you to ask yourself three questions when evaluating a potential new software, but these can be applied to your existing tools as well:
Does this technology save time or improve productivity?
Did the cost of training outweigh the benefits?
Is this a proven technology or has your team outgrown it?
We're not suggesting you toss out your event management platform and organize your projects based on vibes, but there might be some tools that are costing you more than you're using them. Can you bag the stand-alone ticketing tool and see how your CRM software handles the task? What about adding an SEO plug-in to your website manager for a one-time fee?
Remember, EOY budgets can be "use it or lose it."
And, annoyingly, departments that don't spend everything one year might receive even less investment the next. Though the ROI is often abstract and the sales cycle multifaceted, events and experiences prove their value to the brands and organizations brave enough to invest in their consumers.
Join us in XP Land. A community for experiential creatives and experience-makers, brand leaders and IP-owners, space stewards and venue visionaries — all of those in the business of epic gatherings and live, immersive storytelling.