Why experiences matter: Q&A with designer Julian Lion Boxenbaum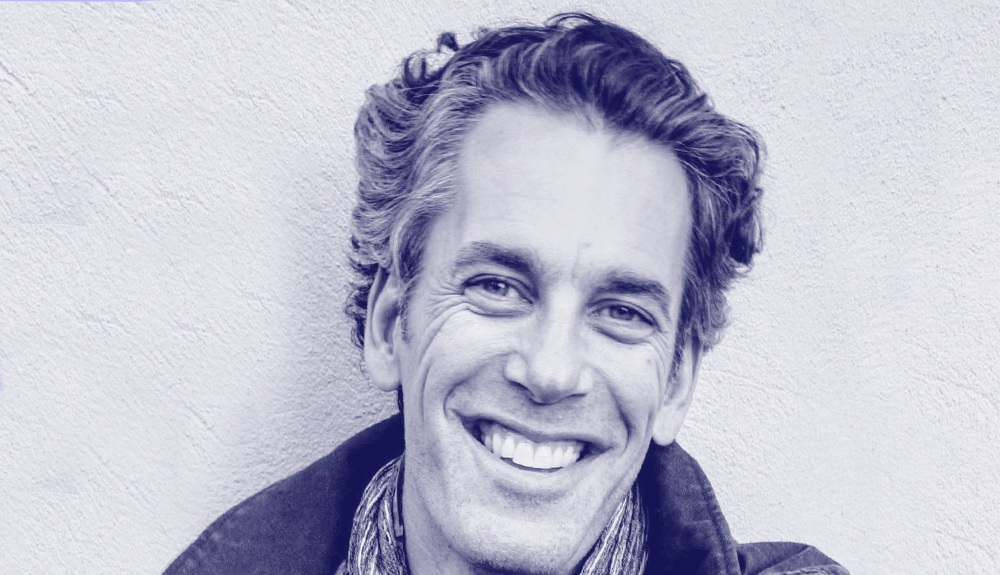 Meet Julian Lion Boxenbaum, a creator with more than 20 years of experience-making to his name. Here, he reflects on why experiences matter, predictions for the future of the industry, and where he looks for inspiration when approaching new projects.
Quick Facts:
Name & role: Julian Lion Boxenbaum, Co-founder of LucidNYC
Years in the biz: 20+
First job in XP: Designing products in Italy with renowned architect and designer Mario Bellini
Currently working on: An AI startup, LucidNYC 2.0, and consulting
Where others can find you: LinkedIn, Facebook
---
Q: Firstly, why do experiences matter?
Because they give life meaning. When you strip away all the layers of representation and abstraction from the things we place value on, experience is what's left. Experience is the underlying source of value because it is the only thing that is universally intrinsic. Money, gold, technology, material possessions, etc. only create applied value to deliver the experiences we want.
Q: What qualities do you believe define the perfect experience?
Powerful experiences deliver something that matters to people in engaging ways, producing lasting emotions and memories that they can savor and share after the experience itself has ended.
Q: What is one top trend you think will define the next five years of experiential?
Clearly, NFTs will become a really big business, particularly in experiential realms where the cult of personality, fandom, and collectibles intersect. They will provide new ways for individuals and idols to engage, extending engagements into new dimensions. We will see new unicorns pop and lock up huge pools of inventory, but we'll also see individual stars creating and controlling their own NFTs as a new lucrative revenue stream. NFTs will go from a niche market to big institutional businesses very quickly.
Q: Where do you look for inspiration when approaching a new project?
I look at ecosystems similar but unrelated to the area I am going to be working in. I try to find one non-obvious point of commonality and look at how problems and opportunities are addressed in that space to see if and how that might tie in to my project: Why they did what they did; what incentives they used; who they brought in to the project; how they worked together; etc.
I find this approach effective because, in the end, we are always trying to design experiences of value for people. Finally, no matter what levers we pull to create the experience, the underlying desires are often quite similar.
Q: What is your proudest moment as an XP creator?
One of the very first LucidNYC events we produced (in 2009) was at The Slipper Room, a burlesque club with a Cirque du Soleil flair on the Lower East Side of NYC. The presenter lineup consisted of the creative director for Facebook, the founder of the then-fledgling BuzzFeed and The Yes Men, the ingenious hoaxters holding corporations to account. Our goal was to create an intellectual orgy that provoked a cross-pollination of ideas and challenged the rigid constructs of traditional siloed thinking.
Pre-sales looked healthy, with tickets still available for walk-ins, too. As the doors opened, our live musical act crooned against a backdrop of red velvet curtains and ancient wood walls, the bar buzzed with activity and the line outside grew… and grew… and grew. Ultimately, we stretched the 120-person capacity of the bar — our Dunbar's inspired ideal number — to 250, with additional people being turned away.
We soon realized that the long, narrow floor plan was not conducive to good sightlines for a huge crowd and that the HVAC system may have been part of the building's original 19th-century charm. The sweaty scene was loosely reminiscent of a 1970s Ramones show at the nearby CBGB's, but with less leather and moshing.
And yet, the crowd remained enthusiastically engaged throughout.
Later that evening, after the presentations reverted back to socializing and burlesque, we took stock of what we had created. Yes, it was a hot sticky mess. Yes, taller people at the back had a better time than shorter ones. And yes, thought leadership can mix well with peacock feathers and acrobatics. What did it all add up to?
Though each person may describe their experience differently, everyone felt like they were a part of something significant. They came away challenged, inspired and changed for the better. Substance, content and form won the day and laid the groundwork for the loyal community and innovative reputation that Lucid built over subsequent years. And of that, I am most proud.
Q: Finally, what is the best XP you've experienced recently?
Dinner inside a friend's house.
This interview has been edited and condensed for clarity.
Join us in XP Land. A community for experiential creatives and experience-makers, brand leaders and IP-owners, space stewards and venue visionaries — all of those in the business of epic gatherings and live, immersive storytelling.