Burning Man goes digital: Burners head into the multiverse, while renegades go rogue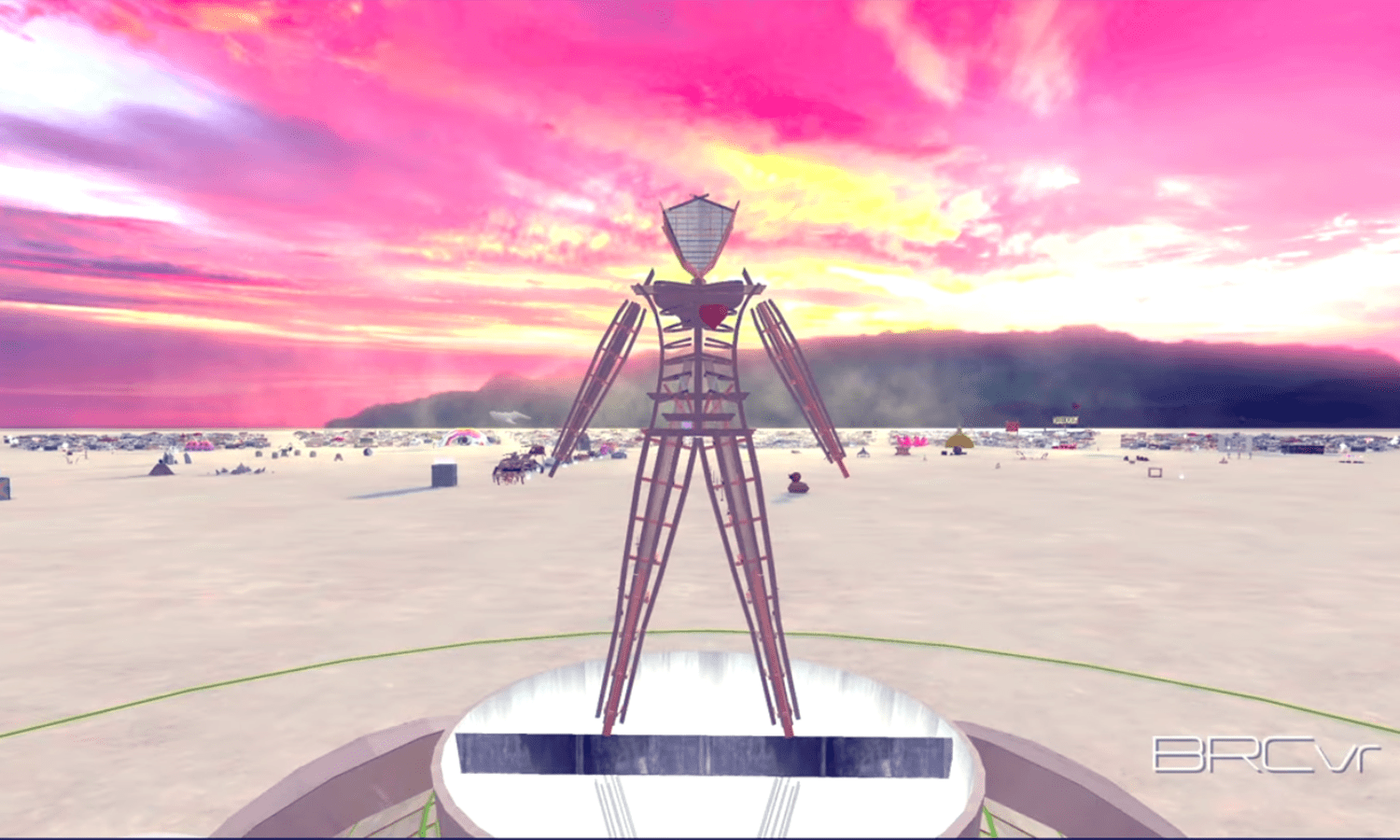 Strap on your Steampunk dust goggles, double-knot your vegan leather platform boots and head straight for your… computer. Yes, Burning Man is going virtual for the second year in a row (thanks, Delta variant). The 2021 "Virtual Burn: The Great Unknown" will take place from Aug. 22 – Sept. 7 on Kindling. Of course, the new live virtual event platform was created by Burning Man Project, the nonprofit behind the annual festival. (Props to the org for keeping that fire theme blazing.)
Since 1991, Burning Man has taken place at Black Rock City in Northwestern Nevada, a temporary town erected in the Black Rock Desert about 100 miles outside of Reno. Even with the official pivot to Kindling, thousands of Burners (as attendees are lovingly called) are planning an unofficial event on the playa. However, it will be dicey for these onsite revelers. "Renegade Man" or "Plan B" attendees will have to go without medical tents, emergency teams or bathrooms. Score (free) tickets here, if storing human excrement for a week in the desert seems fun and manageable to you.
For those playing it safe from COVID (and E. coli), Virtual Burn will follow five self-prescribed actions. Gather, Experience, Play, Co-Learn and Ignite.
Community members will be able to host their own Kindling events. Plus, there will be a variety of "worlds," art installations and performances curated by the Burning Man team, including:
Burn Week: A global live stream featuring daily regional broadcasts and digital recreations of past Burning Man experiences like the Man Burn and Temple Burn, all in an interactive environment.
Build-A-Burn: A network of browser-based virtual worlds with spatial video chat where Burners can explore the metaverse, set up their campsites and create art for the event's official creative library.
SparkleVerse: A 2D, browser-based online city accessible from desktops and mobile devices. Burners can wander through experiences co-created by participants.
Virtual Burn tickets range from 0-$39, a far cry from the IRL experience. In 2019, pre-sale tickets cost $1,400, main sale ran for $425 (which was more like a waiting list), and late registration cost $550, psychedelics not included. Though, once inside Black Rock City, the sharing community was fully commerce-free, with the exception of coffee and ice. Fair.
In keeping with tradition, there will be no Virtual Burn corporate sponsors.
Burning Man is considered a "decommodified" space where attendees are expected to collaborate, create, connect, practice inclusivity and "leave no trace."
Initially created as a desert excursion for the free-spirited offspring of Bay Area hippies, today, Burning Man has evolved into one of the most famous festivals in the world, with 70,000 attendees in 2019. Over the years, those flower children just trying to dance in a dust storm were infiltrated by Silicon Valley elites and Instagram influencers. Heidi Klum, Elon Musk, Ray Dalio, Paris Hilton and Mark Zuckerberg have all attended. Plus, big wigs pay upwards of $100K for private jets and luxury accommodations on the playa. Zuck arrived by helicopter, because of course he did.
Notice anything about that list? Looks a little beige, right? "Burning Man's 2018 census data shows that about 11 percent of Burners identified as people of color, or non-white people from the U.S. That number was up from 7 percent in 2013," wrote Black Rock City's local newspaper, the Reno Gazette Journal, after the 2019 festival.
In October 2020, Burning Man Project hosted a virtual town hall on diversity and radical inclusion.
There, the organization pledged to host such town halls twice a year and foster community engagement as well. Additionally, they will host diversity training, assessments and represent people of color in communications. Moreover, with its much greater accessibility this year — both in terms of price point and physical access — Virtual Burn has the opportunity to practice the "diversity and radical inclusion" that they preach.
We'll be watching how this year's Burning Man unfolds with great interest from our virtual perch on the playa…
Finally, are you attending Virtual Burn 2021? We'd love to hear about your experience on the digital playa. Email samantha@libertylovescompany.com to connect with the author and share your story.
Join us in XP Land. A community for experiential creatives and experience-makers, brand leaders and IP-owners, space stewards and venue visionaries — all of those in the business of epic gatherings and live, immersive storytelling.