The winners (Big Tech) and losers (musicians) of SXSW 2023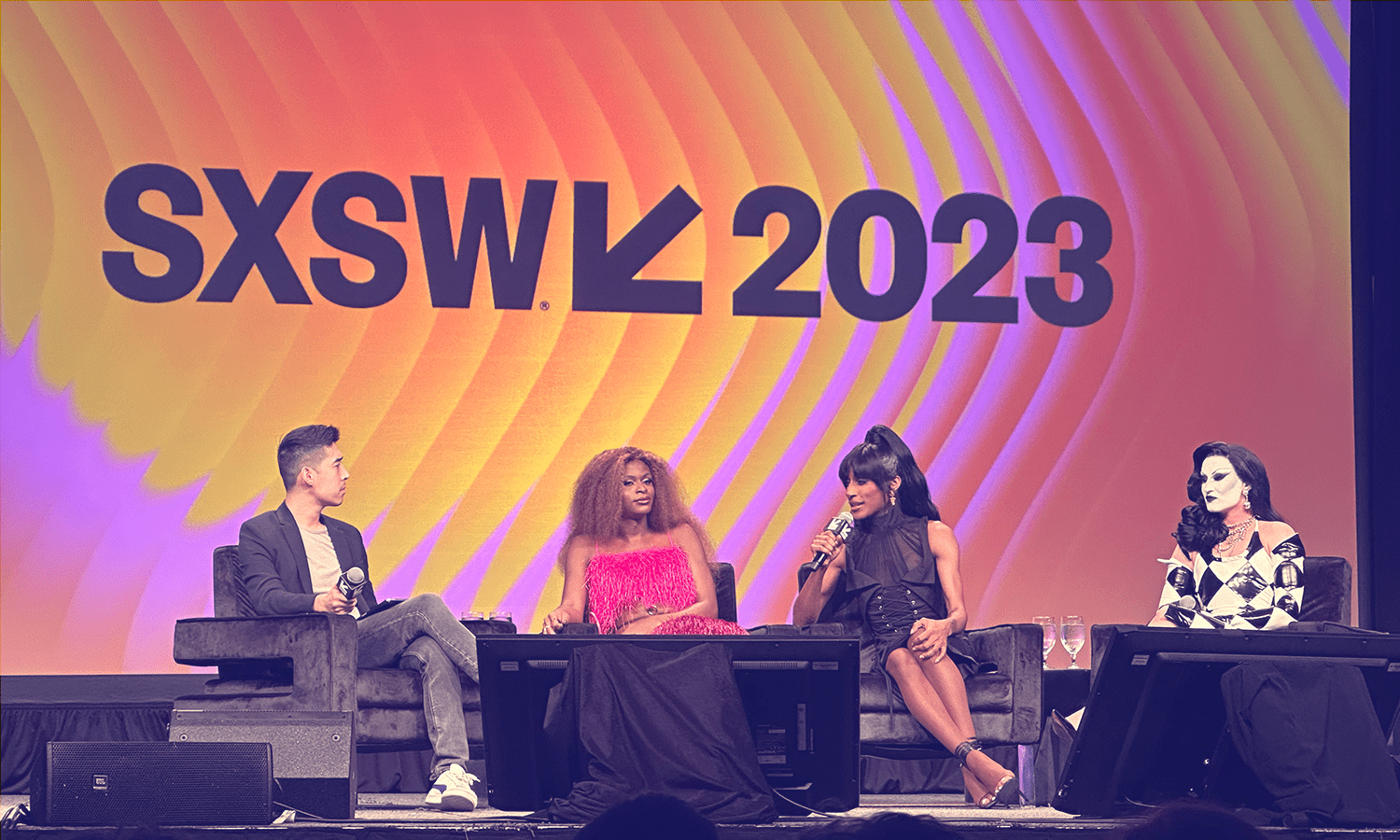 In Austin, SXSW is a (sip in the sunshine, dance all day and all night) state of mind —whether you have an official badge or not.
The unofficial theme of SXSW 2023: Big Tech
Inside the sprawling bottom level of the Austin Convention Center, a 12-foot holographic image of Mark Cuban spoke to me. In a nearby booth, someone used a high-tech suit to reach around, touch his own shoulders and feel what it would be like to hug himself. Elsewhere, a woman put on a VR headset that gave her the vibrational sensation of eating a snack as she chewed on imaginary digital "food."
These were just a few of the technological splendors on display as part of SXSW's Creative Industries Expo, a multi-day event featuring hundreds of exhibitors vying for attendee eyeballs with free candy, live 3D printing and photogenic places to sit. (I stopped by the Slack booth, happy to let them swipe my badge for a free cup of coffee.)
At SXSW 2023, the future of tech and specifically AI, was the topic of conversation on everyone's lips. (Last year's tech chatter was all about NFTs; this year, it's like they never existed.) SXSW's innovation track was packed with heavy hitters from the tech world: the co-founder of ChatGPT discussed the impact of generative AI; actor Robert Downey Jr. talked with security experts about cybercriminals; and security consultant Chelsea Manning spoke about the future of online privacy (much of which went right over my head).
The perks of badge life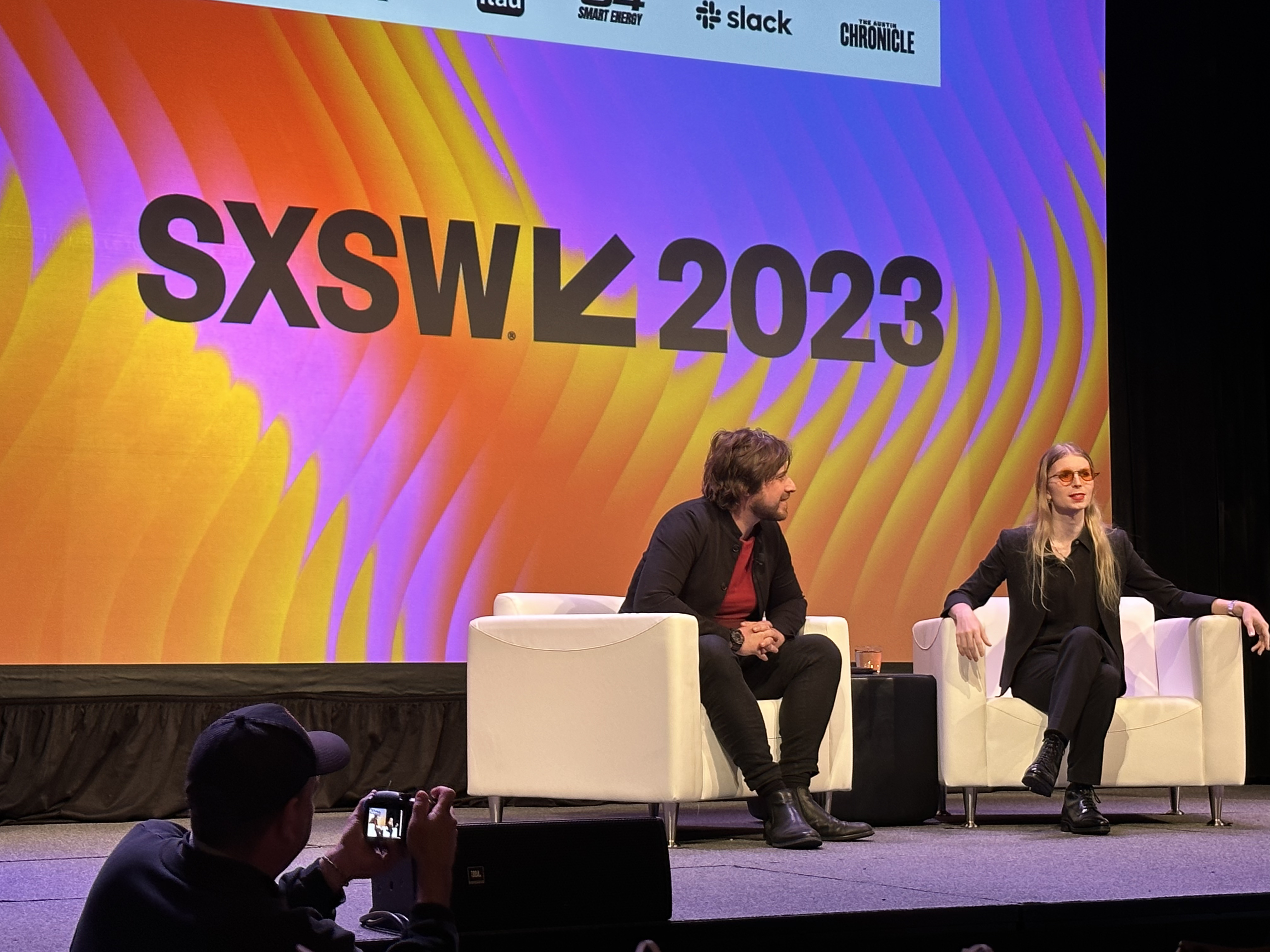 I've lived in Austin for a couple of years, and this was the first time I attended SXSW as an official platinum badge holder; this top-tier badge costs about $1,900 retail and grants you access to all official conference, film and television and music events. However, I obtained my badge in exchange for my participation as a panel moderator. My panel, a discussion on unforgettable luxury travel experiences, featured two experts in the hospitality sphere and one maritime captain with celebrity appeal: Captain Sandy Yawn of Bravo's Below Deck Med. Thanks to her, my room of 230 seats was full. And though my panel was only an hour long, my badge granted me hours of entertainment throughout all nine days of the festival.
I wrote about exploring SXSW without a badge last year and can now definitively tell you: yes, having a badge opens more doors—literally. But there are still plenty of fun and completely free things to do during SXSW, throughout Austin, without a badge. In fact, most of my favorite events were ones open to the unbadged public.
SXSW highs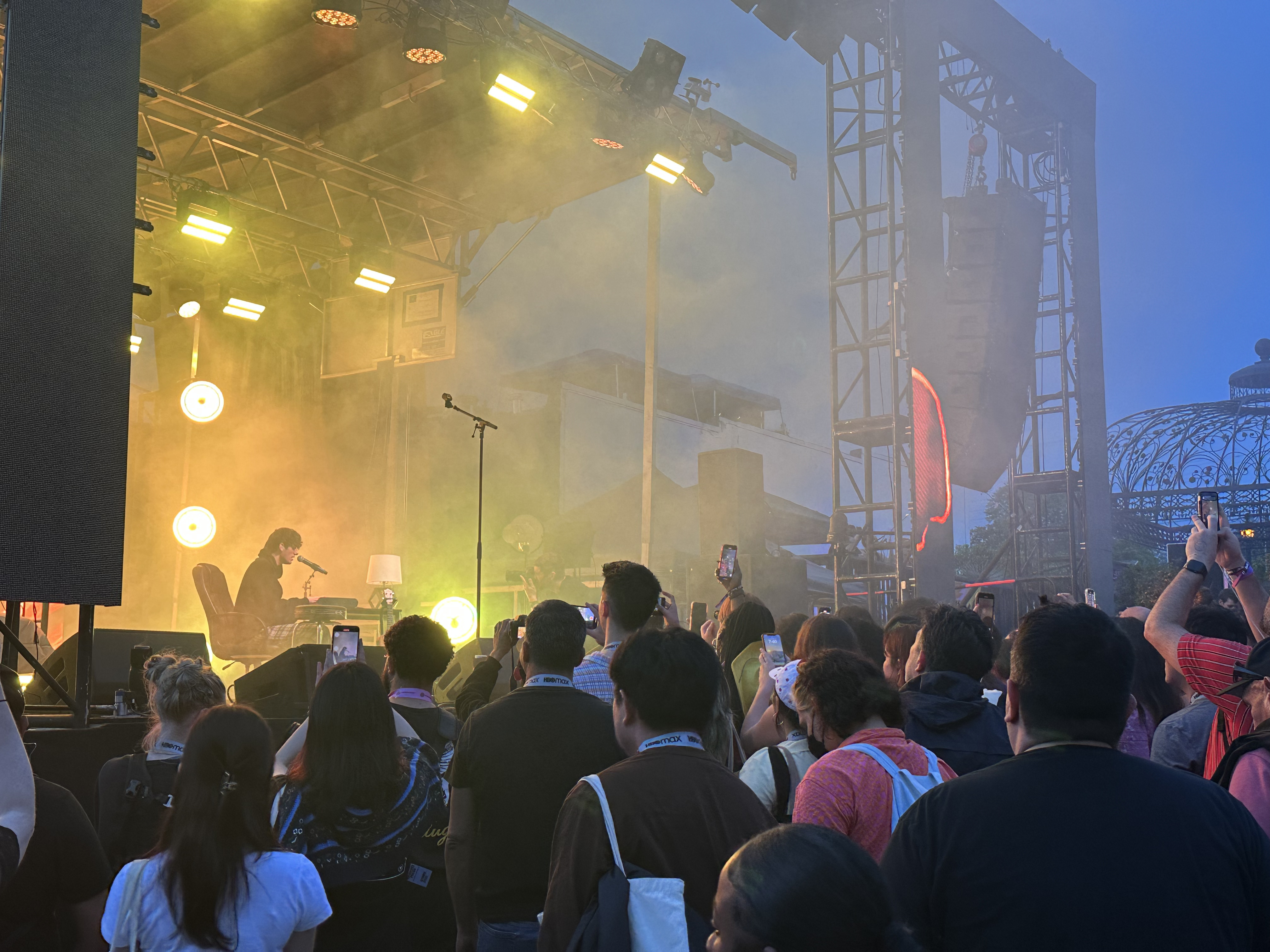 There's so much to love about SXSW. Everywhere you turn—every bar, restaurant, shop and street corner—there are excellent musicians playing live music, many of them local and some of them balancing little dogs on top of their guitars. SXSW features hundreds of speakers (and bonafide celebrities) who cater to a plethora of interests—from Nancy Pelosi to Tilda Swinton to several queens of RuPaul's Drag Race—and many of these in-demand events are held in rooms that fit a few thousand people. Plus, the festival—centered downtown—is quite walkable within a one-mile radius.
I enjoyed exploring the branded "houses" (La Croix House, Lush House, HBO Coffeehouse) set up along the notorious party strip of Rainey Street and various other spots downtown. The Dolby House treated us to free lukewarm drinks (they ran out of ice) and gave people a place to play Skyrim in the air conditioning (while they, of course, hawked Dolby Atmos and other tech products).
I stopped into a bar sponsored by Avocados from Mexico for a free margarita and delicious taco before heading next door to The Lodge: a Paramount+ Experience, where each room and floor represented an up-and-coming show (I got a fake tattoo sprayed on my arm courtesy of Ink Master and watched people pose on a couch with cutouts of Beavis and Butthead). Much like the Amazon Prime house that took over Hotel San José on South Congress — where I scored free Essie nail polish and took a picture of a wall of dildo weapons promoting The Boys — most everything was a staged photo op with little substance or creativity. But free drinks motivated a lot of people, badge holders or not, to step inside these advertisement fun houses.
And SXSW lows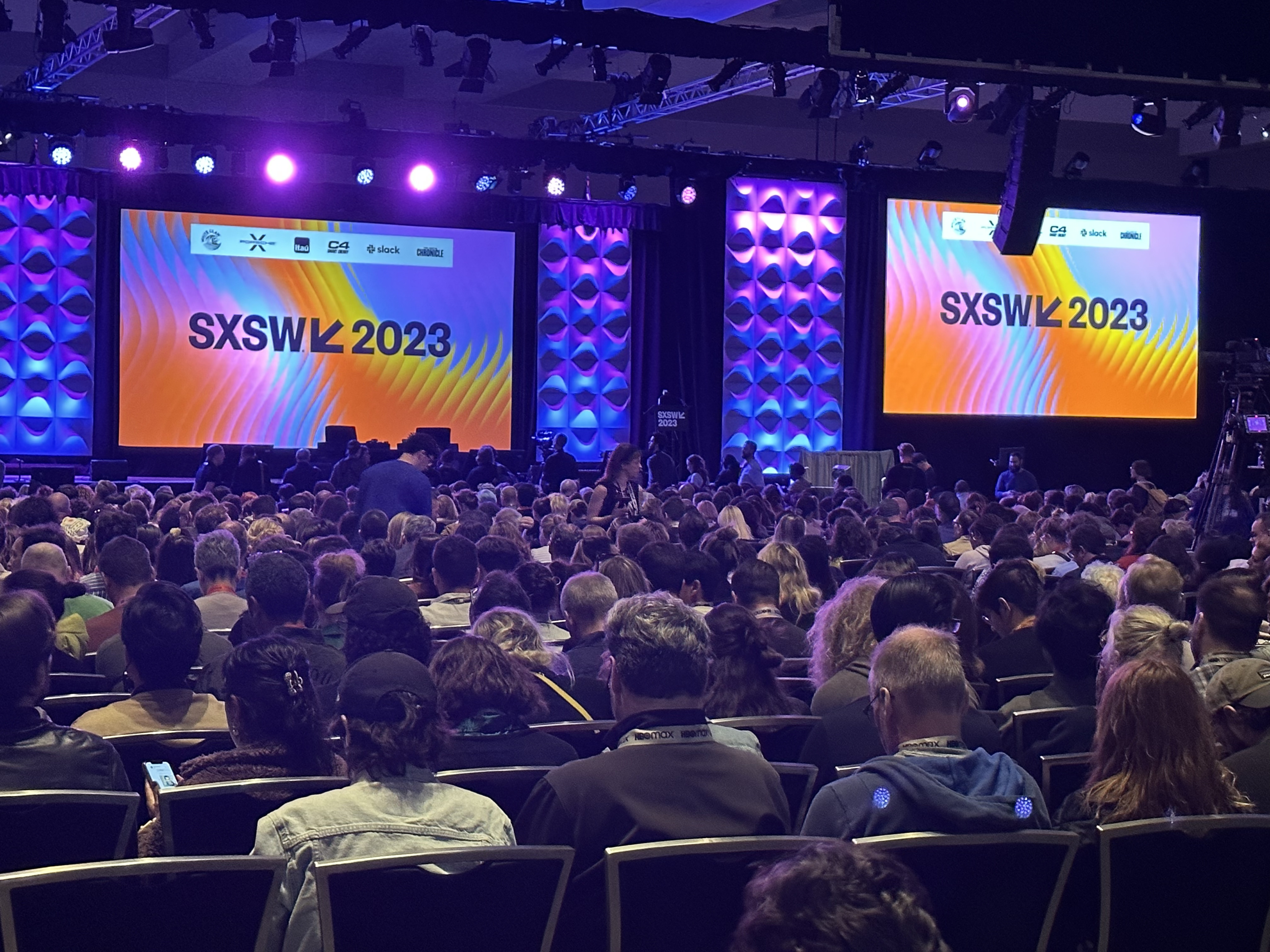 Then there are the things that make SXSW rough around the edges. About 300,000 people attended this year, and that puts a real strain on a city of 1 million. The streets are packed with both foot and car traffic, and while I do recommend getting around by scooter or e-bike, to Austin's credit, Ubers and Lyfts were plentiful and not overly expensive.
The biggest issue I encountered over and over was lines: it's one thing to wait in line for free beer outside a corporate-sponsored bar; it's another to have paid over a grand for your badge, then wait outside a tiny comedy venue for 90 minutes and still get turned away before the show starts because they've reached capacity. (I heard from one volunteer that zero badge holders got into one of the most in-demand shows because all of the seats were taken by the comedians' VIP guests.) Badge holders can (theoretically) get three Express Passes to skip to the front of an event's line every day of the festival, as long as you snap them up at exactly 9am the day before the event. In my experience, they were usually gone within milliseconds.
Despite SXSW's roots as a humble music fest dedicated to up-and-coming bands, way back in 1987, this year there was a lot of controversy around how much (or rather how little) the festival pays its performers. Each act pays a $55 application fee; upon acceptance, they can choose between a flat $250 payment per band ($100 for a solo performer), or an artist's wristband that gives them access to many activities. These rates have not changed in over a decade. For a festival making a $280-million impact on the city's economy annually, it's way past time to change that.
Unofficial SXSW events still come out on top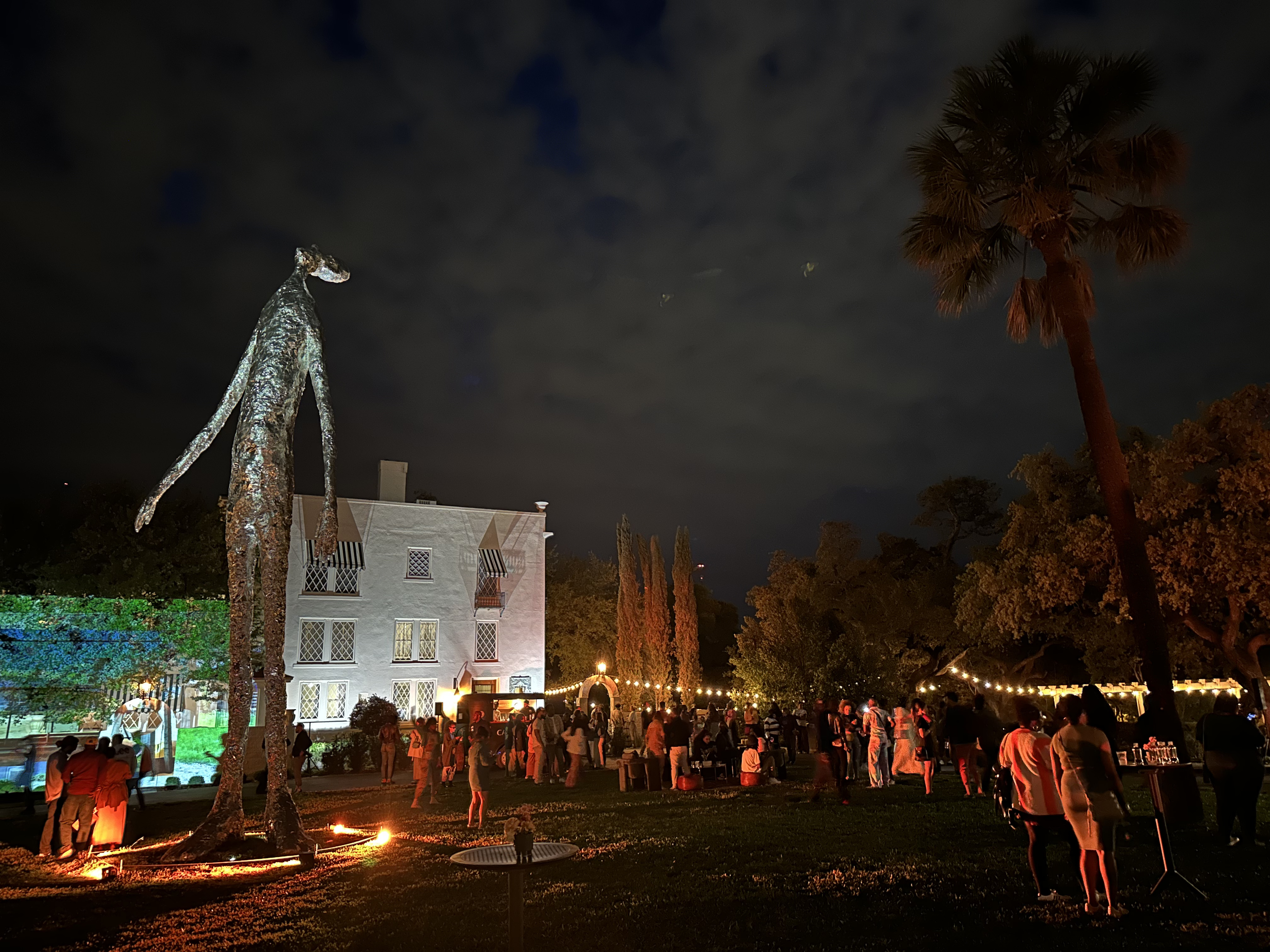 All in all, SXSW puts on one hell of a (crowded) show. But my favorite events were the unofficial ones I attended with my friends. Community collective Origin Studio House hosted a stunning evening of music and kinship at The Contemporary Austin—Laguna Gloria, a lakeside art museum I hadn't even known was there.
On St. Patrick's Day I stepped into C-Boys, a tiny country bar on South Congress, and watched Big Freedia tell us all to "release ya job." I bounced to the sounds of Barrie, Sunflower Bean and Sudan Archives at a free music showcase at Mohawk, then made my way over to a sunset show at Inn Cahoots featuring the joyful TikTok wonder JVKE. On the final day, I attended a crawfish boil at a local cocktail bar, Kitty Cohen's, before dancing late into the night at Coconut Club downtown.
In Austin, SXSW transports us all directly to a sip in the sunshine, strum your guitar state of mind—whether or not you're wearing a status lanyard around your neck. Just make sure to tip well.
Join us in XP Land. A community for experiential creatives and experience-makers, brand leaders and IP-owners, space stewards and venue visionaries — all of those in the business of epic gatherings and live, immersive storytelling.