It's summertime and the living is XP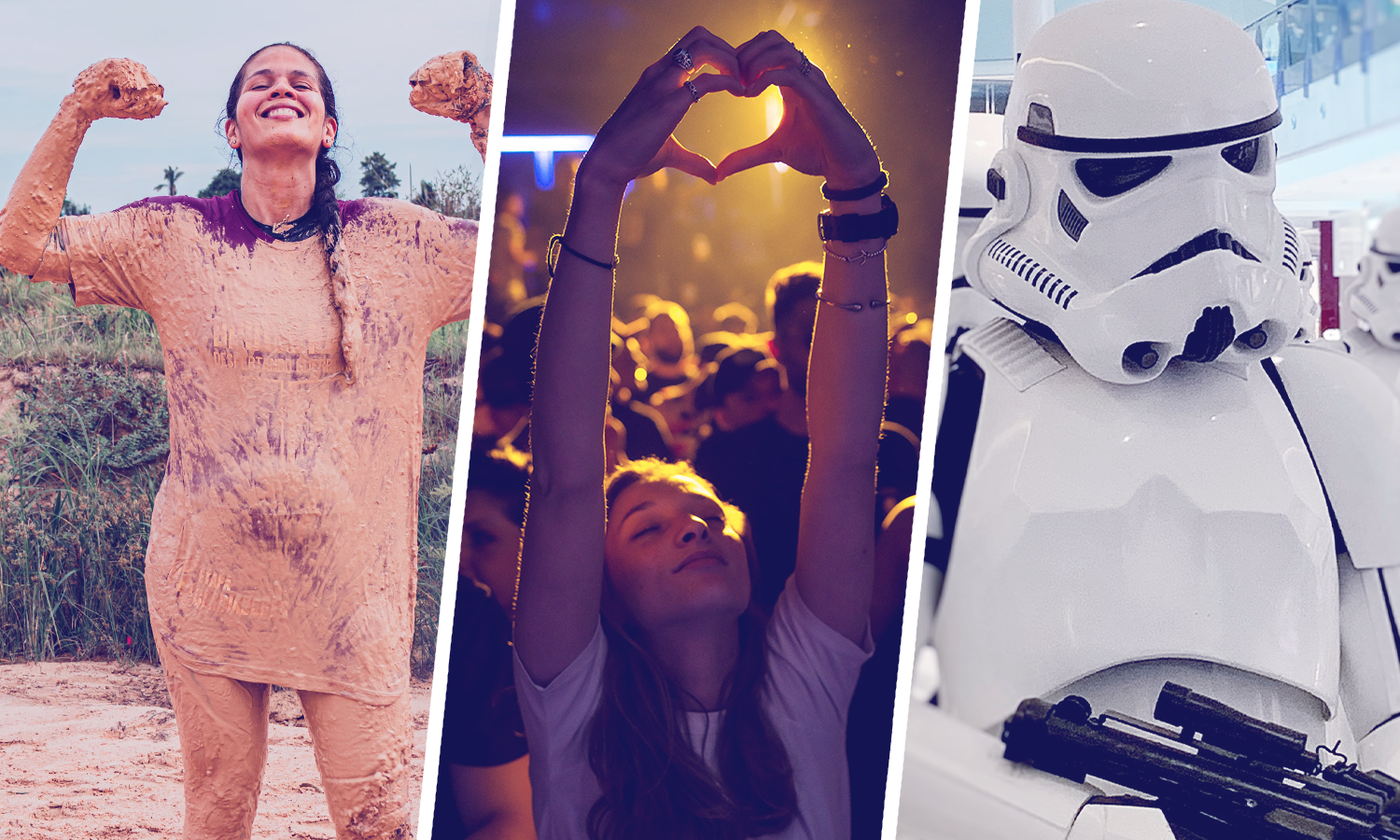 Blink and it's already summer — time to slather on the SPF 100 because while the sun is hot, the XP is on fire (not literally — well, it depends). Mark your calendars to check out the projects your XP brethren have been working on, from Comic-Con to Cannes. Have a project you think belongs in this roundup? Let us know at news@xp.land and we may feature it.
Pageant of the Masters, Now-Sept. 3
Guess who's back, back again — art is back, tell a friend. Running almost two months, Pageant of the Masters recreates famous works of art using human bodies (alive bodies, we should clarify). "Where art comes to life" indeed. Head to Laguna Beach this summer to get your culture on and prepare to be impressed with what the show's producers have done.
Comic-Con @Home, July 23-25
Mega-fans, unite from the comfort of your own homes! Comic-Con is back virtually this summer and will be back with a special edition IRL event planned for this November. After a successful pivot to virtual in 2020, organizers are riding the wave of hybrid events, stoking the fires of fandom with panels and seminars featuring all your favorite IP, from Buffy to Big Mouth.
The Hella Mega Tour, July 24 through 2022
We're goin' down, down with the pop punk lineup of early aughts teenage dreams: Green Day, Fall Out Boy and Weezer are uniting for the Hella Mega tour, AKA the biggest Millennial nostalgia fest ever. Yes, the existence of this tour does demand a YouTube nostalgia rabbit hole. Don't tell Gen Z, but the music still slaps. We know concert venue bookings are surging and expect arena XP to be a big ticket item this year and next.
Tough Mudder – All summerlong
Nothing says summer like army-crawling under barbed wire through six inches of mud. If your body is ready, check out Tough Mudder's spiffy summer lineup. Survey says that Millennials and Gen Z are craving novel experiences and what better way to do it than scaling a 12-foot wall with your besties and total strangers? Don't forget to hydrate and stretch, please. We'll be curious to see what, if any, health protocols organizers plan to keep in place as the summer stretches on.
Cannes Film Festival, July 6-17
After canceling last year — though organizers put together a short, largely symbolic event in October — the famed film event is back, albeit delayed, with a star-studded jury led by President Spike Lee that also includes "Parasite" actor Song Kang-ho, actress-director Maggie Gyllenhaal and more. Spectators will have to present a vaccination certificate or a negative test and wear masks inside. The red carpet is a go but the dinners and cocktail parties are still up in the air. Notably, there will not be digital screenings for the public: "A festival is a living spectacle. Cannes is Woodstock for cinema every year," festival director Thierry Frémaux told IndieWire.
Essence Festival of Culture, July 2-4
Got Fourth of July plans? You do now. With the theme "Live Loud," the Essence Festival of Culture is going hybrid for 2021, featuring equal parts empowerment and entertainment in the celebration of Black culture. In addition to streaming live on ESSENCEStudios.com, the festival will feature in-person activations for Nola residents only.
Aspen Ideas Festival, June 27-July 1
This year's festival is virtual and features the theme American Futures. The digital sessions include interviews and moderated discussions on issues ranging from democracy to science, along with breakout sessions. Virtual attendees will hear from speakers like Yo-Yo Ma, GM CEO Mary Barra and US Department of Transportation Pete Buttigieg. Register for free here.
Join us in XP Land. A community for experiential creatives and experience-makers, brand leaders and IP-owners, space stewards and venue visionaries — all of those in the business of epic gatherings and live, immersive storytelling.