Top takeaways from the 2021 awards season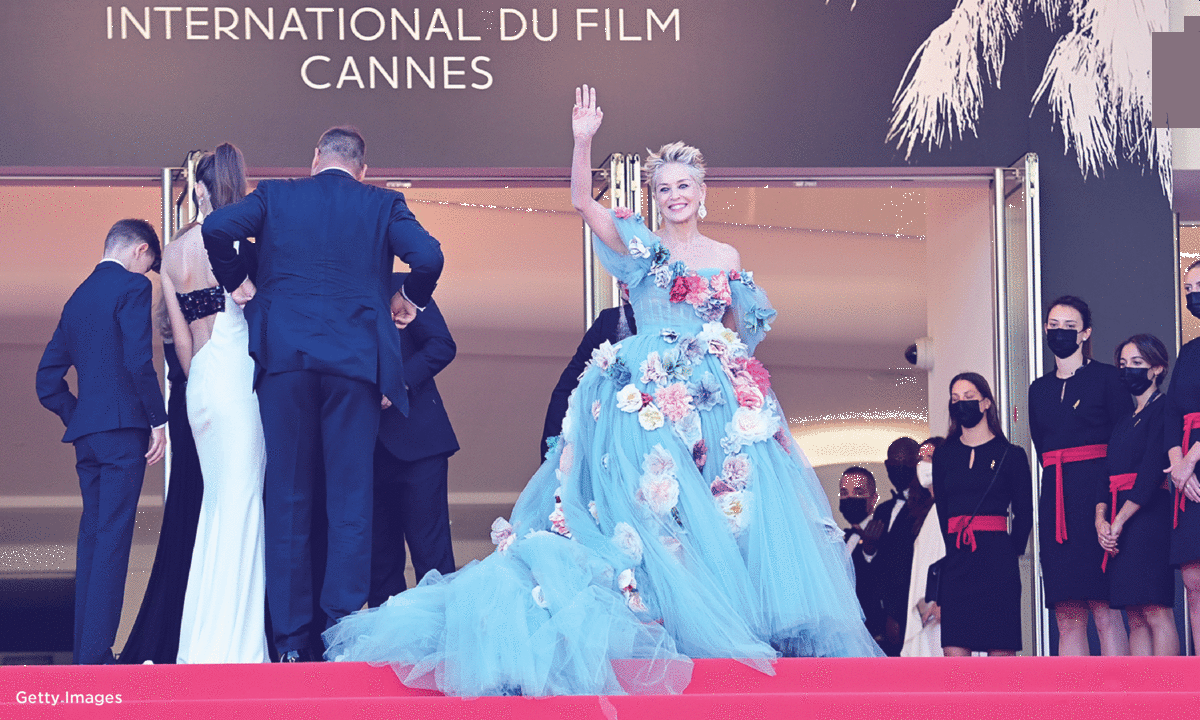 This year's Cannes Film Festival, which wrapped this weekend, was a bit of a mixed bag, according to various reports. The red carpets wowed as usual, complete with the glamour of yesteryear (as in pre-pandemic). Moving moments such as Matt Damon tearing up at the premiere of his film "Stillwater" made it almost seem like business as usual on the Croisette. On Saturday, the film "Titane" won the coveted Palme d'Or prize during the final evening's awards ceremony. Jury president Spike Lee accidentally revealed it was the winner at the very beginning of the night, but that's another story…
But the in-person COVID-19 restrictions, while very necessary, undoubtedly put a damper on this year's festival.
There were far fewer attendees than in 2019 (Cannes was canceled last year because of the pandemic) and travel from certain countries was limited. Screenings required proof of vaccination or a negative PCR test, along with masks. Deal volume reportedly slowed to a trickle, with the majority of business done at the pre-festival virtual market.
With the Cannes Film Festival arriving later in the year than in normal times — it usually takes place in May — the next awards season is fast approaching. Putting on a Hollywood-style awards show without much of a physical audience, and a decided lack of the usual fanfare, was certainly a challenge. Some of this year's organizers deftly pulled it off, with well-orchestrated virtual or hybrid experiences. While others were, well — let's just say, disappointing.
Here are our top takeaways from this year's awards season:
1. Go hybrid.
As most of us know by now, hybrid events are truly all that, when done right. Overall, the Oscars did a pretty decent, albeit awkward, job of delivering on hybrid this year, mixing an in-person audience at a surprisingly beautiful backdrop — LA's classic Union Station — with virtual appearances by award recipients. (Yes, Elton John compared the decor to a Starbucks, but to each their own.) The Academy pulled off the digital integration fairly seamlessly — unlike, ahem, the Golden Globes (more on that below) — and the hybrid push was appreciated, even if they could have done more with the medium. Wouldn't it have been great if Questlove's music trivia game brought in multiple audiences? With all due appreciation to Glenn Close doing "Da Butt"…
2. Get that tech down to a science (because it is).
We expected a much more seamless and captivating Golden Globes production than what we experienced, given that the world was already a full year into the pandemic and there were plenty of other awards shows over the preceding months to use as reference. The show was riddled with tech issues, which kept yanking viewers out of the experience — the opposite of what you're looking to do with these kinds of shows.
And there was no real connection between the IRL audience (in this case, the hosts and presenters, and a handful of first responders) and everyone else, including the nominees, and us, the viewers. It didn't help that the show was mired in controversy before it even kicked off due to the scandal over the utter absence of diversity at the Hollywood Foreign Press Association. Amid the uproar, NBC, which has the rights to the show, announced that they would not air it in 2022.
3. Make the audience feel something, whether they're IRL or watching from the couch.
The Grammy Awards proved to be the perfect palate cleanser after the Globes debacle. Television viewers got to watch amazing live music across multiple stages and, importantly, watch as others experienced it IRL. It was such a breath of fresh air to see the artists cheering each other on from just six feet away, not on whacked-out weird floating screens (cough, Golden Globes). It finally felt like we were almost sorta kinda returning to normal life. Plus, the Grammys had a highly orchestrated red carpet plan and the host with the most, Trevor Noah. Which brings us to…
4. Select a host with the most.
Speaking of Noah, this past awards season served up a hefty reminder of how important hosts are to the overall experience of awards shows. Leading up to the Grammys, Noah said he hoped the show would be remembered as "the beginning of when we got to start living our lives again" and said the aim was to take "on the feel of a music festival but designed for an audience at home."
Because things are still … different … it's more important than ever that the hosts be nothing short of totally awesome. Noah was a great example, as were Team Tina & Amy at the Golden Globes, who truly did make the best of a bad situation. While we felt sorry for them as they dealt with all the technical mishaps, their jovial and sarcastic wit undoubtedly helped to keep people tuned in. The Oscars didn't have a host, but Kerry Washington kicked off the show with drama and fanfare, proving that even a faux, part-time host is worthwhile.
5. Keep safety as the No. 1 priority.
Organizers of the 2021 awards shows, including the just-wrapped Cannes, appear to have achieved that all-important goal, so big kudos to them. At the Globes, Tina Fey hosted from the Rainbow Room in NYC while Amy Poehler was at LA's Beverly Hilton, enabling two small live audiences at each venue. The Oscars limited the number of attendees and kept them socially distanced. The Cannes Film Festival required negative Covid tests or proof of vaccination.
For the foreseeable future, the XP world will be figuring out the best mix of live and virtual components, and our best guess is that the next awards season will continue in this vein. Hopefully, the learnings from this past awards season will result in some appointment viewing that's worth the wait.
Join us in XP Land. A community for experiential creatives and experience-makers, brand leaders and IP-owners, space stewards and venue visionaries — all of those in the business of epic gatherings and live, immersive storytelling.