Let me tell you something about my fandom: The highs and lows of BravoCon 2022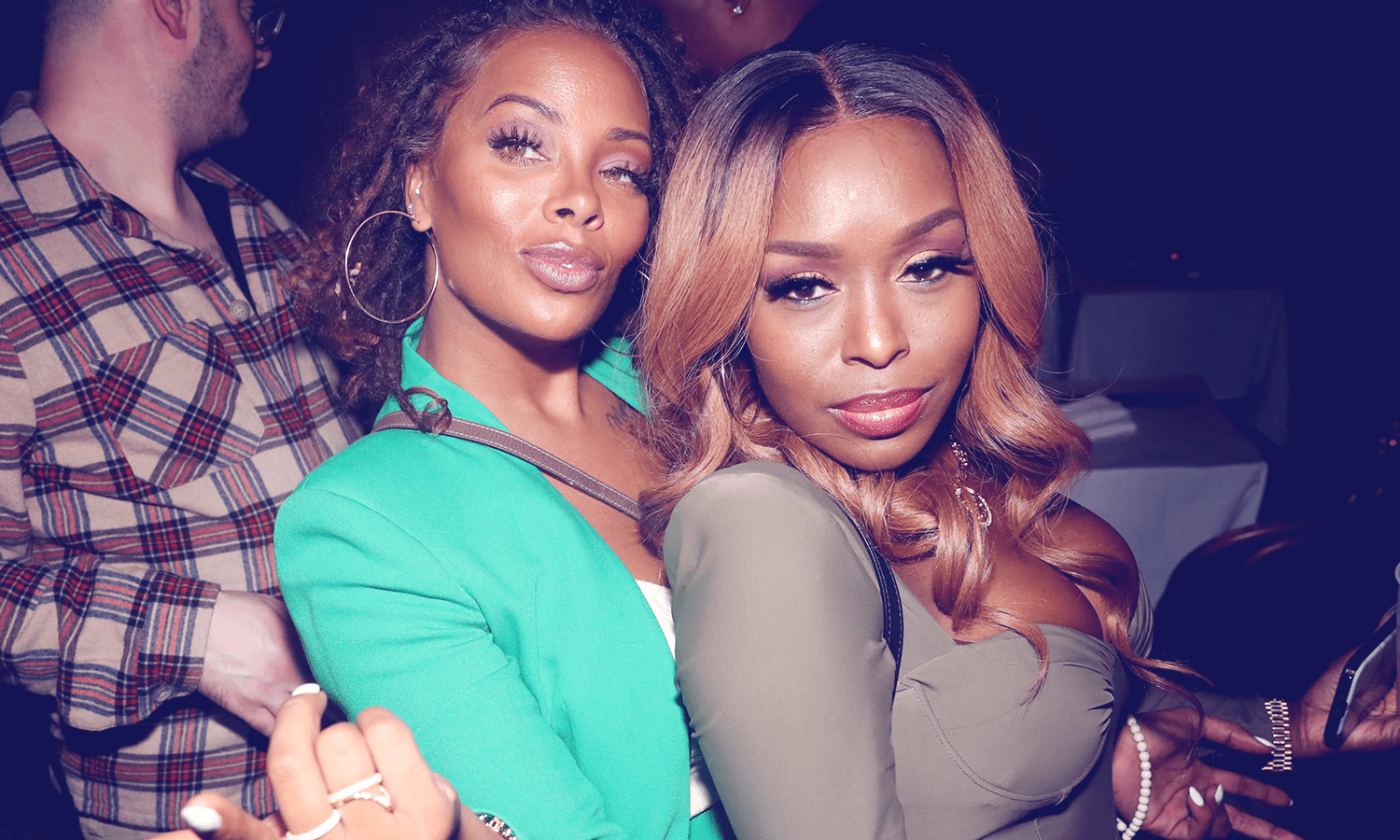 Bravo super fans are as thick as thieves and will protect each other until the end… of the weekend. Last week, more than 30,000 people attended BravoCon — the network's second annual fan experience — at the Javits Center in New York City. That's more than triple 2019's numbers.
For three days, attendees (literally) ran to join panels featuring their favorite "Bravo-lebrities," explored immersive activations and waited in hours-long lines for photo opps. The schedule also included five live tapings of Andy Cohen's Watch What Happens Live talk show at Manhattan Center's Hammerstein Ballroom. For a general admission single-day pass, fans shelled out $170, plus taxes and fees; three-day "SVIP" passes went for $1,950 and included premium seating at panels, fast-lane priority for the many lines and access to lounges where Bravo-lebs hung out between appearances. Admission to WWHL tapings was not included.
Many praised the convention for providing exclusive programming and allowing Bravoholics to get up close and personal with reality stars, while others criticized the event for its long lines.
Not being at BravoCon feels like all of your friends are having fun without you behind your back. #BravoCon #BravoCon2022

— Mandy (@mand_moments) October 14, 2022
In today's era of "peak TV," where finding an audience is a growing challenge, achieving success on the scale of BravoCon is certainly no easy feat. Keep reading for XP Land's take on what Andy & Co. got right last weekend — and what needed another round of approvals from the experiential team…
THE "GONE-WITH-THE-WIND FABULOUS" HIGHS
1) Endless photo ops
If you shelled out thousands of dollars to go to BravoCon and didn't brag about it on the internet, did you even really go? As soon as fans walked into the convention center, the first thing they saw was the giant carousel — which was less of a carnival ride and more of an Instagram backdrop. And this was just the first of many.
Javits was packed with photo experiences, including opportunities to strut down the Project Runway catwalk, do a Vanderpump Rules-inspired slow-motion spin and film a personal Housewives-themed tagline.
2) Only-at-BravoCon experiences
If there's one thing every Bravo fan knows, it's that almost every network star will start their own business and use their show to promote it. From skincare to candles to athleisure to toaster ovens, Bravo-lebs have side hustles to hawk. The conference let them put it all "on display" at the Bravo Bazaar — a marketplace for fans to buy their wares and, of course, take more photos with the stars of the weekend.
The 2019 Housewives Museum also received a facelift and was transformed into Bravoland, a winding hall fans could walk through to see network mementos from Housewives reunions (like the bunny) and the unicorn pool float from Summer House.
3) Love for fans and creators onsite
Model and cookbook author Chrissy Teigen flew out to New York to attend BravoCon (in a skytop!) while other celebrity superfans like Jerry O'Connell hosted panels throughout the weekend. And it wasn't just celebrities and journalists who hosted panels.
Superfans and social media creators like @bravohistorian and @queensofbravo were invited by the network to serve as talent and host panels over the weekend, too. And this is brilliant marketing by Bravo — not only do the event producers ensure that loyalists who "get it" will be up on stage, but they also tap into these creators' hundred of thousands of followers who want to see them succeed.
4) Panels doubled as Bravo upfronts
Andy Cohen hosted more than five live panels and tapings of WWHL that aired all week in primetime — with some big announcements for fans and advertisers alike. First, he revealed the all-new cast of seven for rebooted The Real Housewives of New York City. Bravo also announced renewals, including Below Deck Mediterranean season 8, Below Deck Sailing Yacht season 4, Below Deck season 10 and The Real Housewives of Miami season 5.
THE "SO NASTY AND SO RUDE" LOWS
1) Security scares
Crowd control was a major issue at Javits — especially leading up to the much-anticipated Real Housewives of Beverly Hills panel on Saturday. Some attendees squatted in their seats from previous panels in order to "sneak in" and watch Garcelle Beauvais, Erika Girardi, Dorit Kemsley, Crystal Kung Minkoff, Kyle Richards, Lisa Rinna and Sutton Stracke rehash their drama. Those waiting to get in the packed ballroom leaped past the stanchions, forced open the curtains, and screamed at one another Housewives-style as they fought for seats. Security actually threatened to cancel the event if ticket holders could not control themselves.
Next year… Have a clear procedure in place (and enough time between panels) to clear the room completely. Many complaints on Twitter also pointed out that SVIP tickets weren't honored when things got chaotic. Whenever crowds get rowdy and on-site staff breaks protocol, attendees will take advantage of the situation. In the best situation, they've lost trust in you to manage the event. And in the worst, people could be seriously hurt.
Love 'em, hate 'em, or love to hate 'em, here's how popular the #RHOBH panel is at #BravoCon2022: it's currently delayed because fans bum-rushed security to fit into the room. Everyone's currently being kicked out! #BravoCon

— Dave Quinn (@NineDaves) October 14, 2022
2) Lame brand sponsorships
The list of advertisers participating at BravoCon was longer than a three-part reunion: Bud Light Seltzer, Chase, Chevrolet, Hilton, Lay's, Pepsi, State Farm, Ulta Beauty and Yoplait. Many of these labels had activations on site as well. State Farm's Bravohood featured props from Bravo shows and "Jake from State Farm" onsite to greet… insurance fans?
Next year… Skip the awkward sound bites of celebrities describing what makes a Lay's potato chip so irresistible. Yes, an event as expensive as BravoCon requires brand sponsors, but they don't have to be so cringe. There's nothing wrong with liquor (Bud Light Seltzer sponsored the nightly after-parties) or hotel sponsors, but turning a fan experience into a Yoplait ad isn't going to help either side.
As long as Bravo keeps creating escapist reality TV dramas, there will be superfans to fill the convention center. Clearly, the event had some growing pains from year one, and two cancellations from Covid didn't help. But Bravo's secret sauce is its stars. Andy, the housewives, yacht crews, realtors, SUR servers, Southerners and everyone in between are what make this event so special.
Should other networks and fandoms take inspiration from BravoCon? Who's ready for ABC's BachelorCon or TLC's 90 DayCon?
Join us in XP Land. A community for experiential creatives and experience-makers, brand leaders and IP-owners, space stewards and venue visionaries — all of those in the business of epic gatherings and live, immersive storytelling.