Glam Goes Global: Q&A with Condé Nast's VP of Global Events, Cara Crowley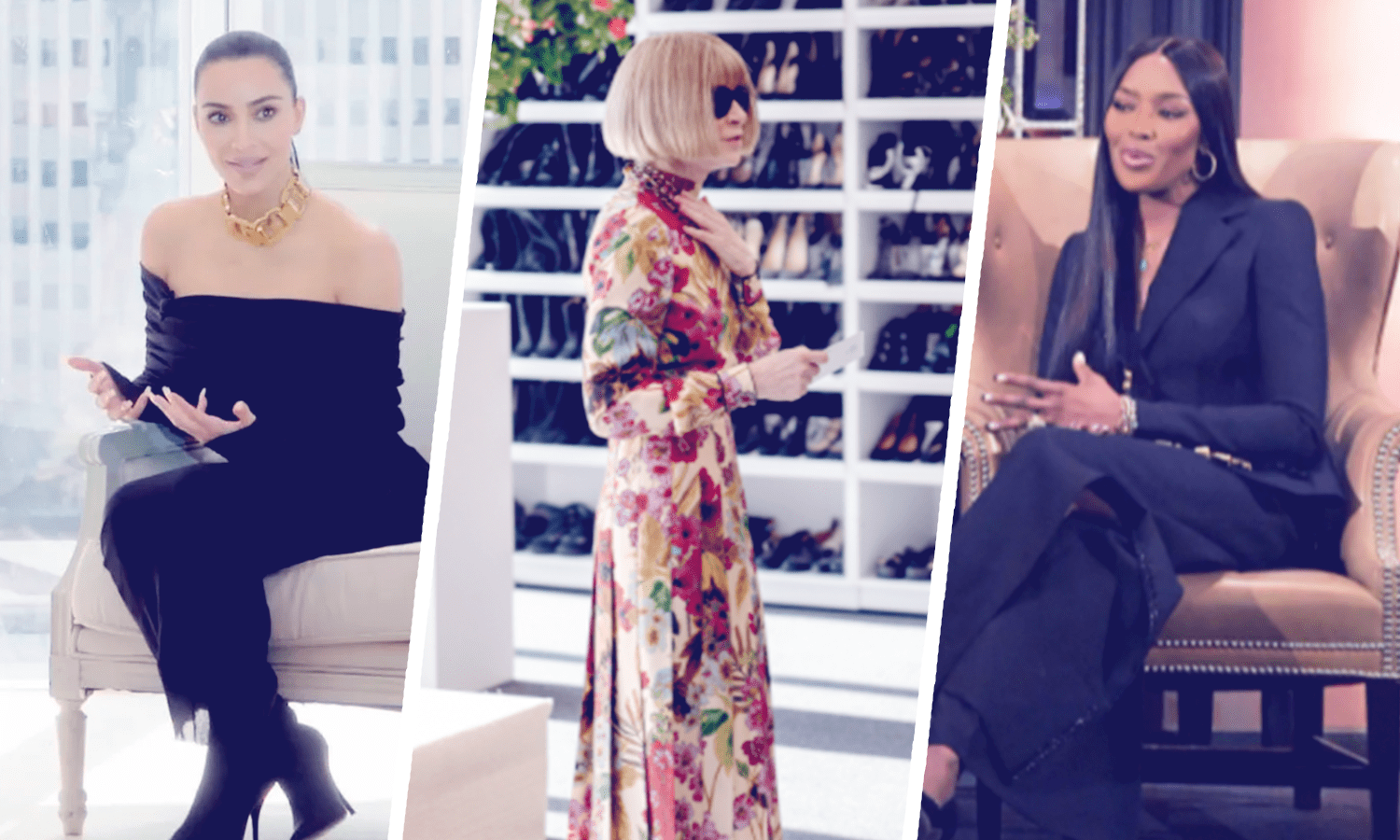 At Vogue's 2022 Forces of Fashion conference in New York, Kim Kardashian shared that her 8-year-old daughter doesn't spare her mother's feelings when sharing her point of view. "North is very opinionated when it comes to what I'm wearing," Kardashian said. "She'll always complain when I'm wearing too much black."
Across the pond, British Vogue's editor-in chief, Edward Enninful, was joined on stage by his close friend, supermodel Naomi Campbell, to discuss motherhood, activism and her decades-spanning career. Campbell reflected on the prospect of a future in fashion for her baby daughter, who appears with her on British Vogue's March 2022 cover. "She can do whatever she wants," said Campbell. "I'll never, ever tell my child — or any child — that they can't do what they want to."
But, how does a global event from one of the most revered fashion institutions (and featuring celebrities so well known they don't need last names) come to life? This week, I interviewed Cara Crowley, Condé Nast's Vice President of Global Events. We discussed how she pulled off this year's Forces of Fashion, what's coming for next month's Met Gala and her last truly incredible IRL experience. Hint: it involves truffle hunting.
Samantha Stallard: Describe your professional experience and background.
Cara Crowley: I started at Condé Nast on the advertising side and was very lucky at the time to have an incredible boss who let me explore every department in the magazine. I realized I had a passion for events, and there began my career. I worked on the event teams at Gourmet and Bon Appétit and then left Condé for the startup Gilt Groupe. Then I pursued PR and events at Gilt City — the experiential arm of the company — launching events in their top markets. After two years, I got a call about a job at Vogue which relaunched my career at Condé Nast.
For six years, I worked exclusively for Vogue doing special events. We executed more than 150 events a year. In 2018, after I came back from maternity leave, we moved to a division structure and I oversaw events for Vogue, GQ, Glamour, Allure and Vanity Fair. In 2021, I was promoted to VP of Global Events, and I now oversee events for our 12 global markets.
SS: You've been with Condé Nast for the majority of your career. How has the company changed its approach to events and experiences over the years?
CC: There have been quite a few phases, but the most recent one is adding the virtual element. Ever since the pandemic, every IRL event must now have a virtual component, which helps scale our audiences and feeds into the feeling that we're all global citizens.
SS: How did Forces of Fashion begin, and how has it evolved?
CC: The event first launched in New York City in 2017 as a two-day summit featuring the top talents in fashion and culture, where we hosted intimate conversations with incredible guests. What makes the event stand out? I think it's the caliber of talent we continue to secure. Whether it's a conversation with Tom Ford, moderated by his friend, actress Julianne Moore, or Anna Wintour interviewing Donatella Versace, these are conversations you can't get anywhere else.
SS: Forces of Fashion 2022 was Vogue's first global event. What changes were required to cater to an international audience in different time zones?
CC: This was the first time that four of our global markets (US, UK, Mexico and India) worked together on one event. We hosted individual live events and conversations under the theme "The Body," all in the same week, with celebrities and talent from Vogue's March cover stories. We created a global website and filmed the conversations in each market, to be viewed on-demand after the live events.
Then, the content launched the following week exclusively for our Vogue Club members. This event is a lead-up to our hero event this October, where we will be back in the US, UK and Germany for live events that will also stream to global markets. The goal was to attract a wider international audience and set the stage to go even bigger this fall.
SS: It's almost the first Monday in May! The Met Gala has certainly evolved over the past few years, even before Covid. It went from being a high-end but intimate gathering to being the most anticipated fashion-meets-celebrity moment of the year. Tell us about that evolution.
CC: It's always been where fashion meets celebrity. Over the years, everyone from Jacqueline Kennedy Onassis to Princess Diana to Diana Ross has attended. But, with the introduction of social media the event is now seen on a much bigger stage. Also, there is no photography allowed inside the gala except through the vogue.com team (and their photographers). So there is a certain mystique to it all.
SS: And for this year, can you share any juicy nuggets on what the Met Gala has in store for us?
CC: I'm sworn to secrecy, but I will say it's bigger and better than ever! We also plan to livestream from the red carpet to our global audience.
SS: What was the last truly incredible IRL experience you had?
CC: I surprised my husband with a trip to Italy this past fall, and we rented a villa in Tuscany with friends and family. What made it so great? We went truffle hunting and wine tasting, had chef dinners and visited the "crazy butcher" from Chef's Table. It was amazing to be surrounded by our favorite people, enjoying great food, beautiful scenery and incredible experiences.
Join us in XP Land. A community for experiential creatives and experience-makers, brand leaders and IP-owners, space stewards and venue visionaries — all of those in the business of epic gatherings and live, immersive storytelling.