Experiential, but make it fashion: Inside the return of New York Fashion Week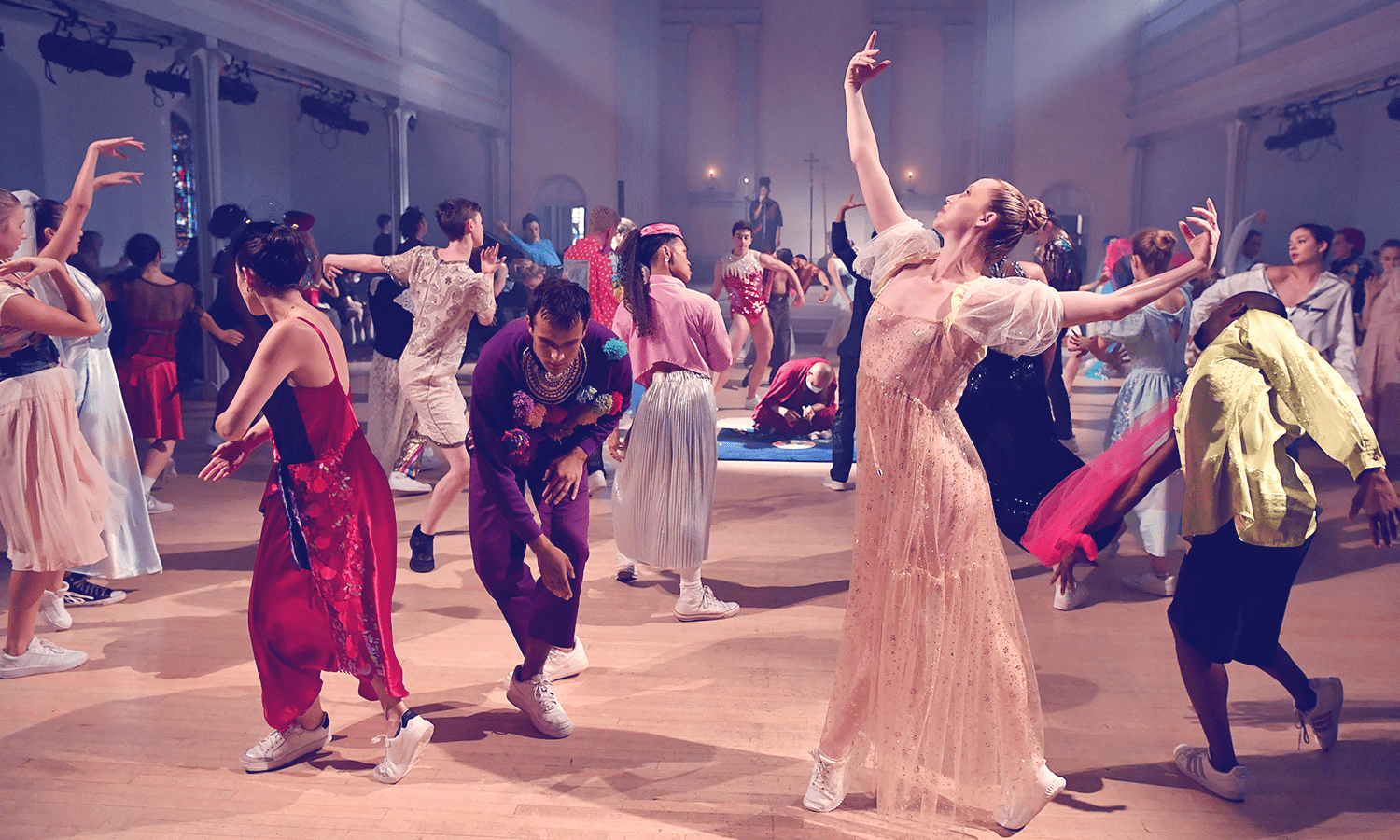 This year's New York Fashion Week coincided with the US Open, the Met Gala (check out the lewks) and the VMAs. There are general back-to-school vibes zinging through the late summer air, making it feel like yet another big milestone in the city's great reawakening-ish.
The week of shows, spectacles, parties, and yes, brand activations were pared down compared to the festivities of years past. In fact, 27 percent of shows were fully virtual, and many designers required proof of vaccination and/or masks to attend their shows, according to IMG. Yet, there was still a ton of XP to be consumed both IRL and online.
Here are a handful of the XP highlights from New York Fashion Week 2021, Sept. 8-12:
Guests at designer Tara Subkoff's Imitation of Christ show were drawn out of their seats for a three-part performance at St. Mark's Church in-the-Bowery.
Seventy-five ballerinas performed to choreography by the duo Dead Serious NYC. All were sporting the brand's apparel, some pieces emblazoned with socially-minded phrases like "the more you consume the less you have." The show also acted as a backdrop to the first-ever live performance by 19-year-old singer Blessing. Subkoff described the show as "another peaceful protest and a political act."
In homage to the Big Apple (and that aforementioned back-to-school, September feeling), the Kate Spade brand built a pop-up apple orchard in Gansevoort Plaza in which to display its Spring '22 collection.
The experience opened on Sept. 8 for a celeb-filled breakfast viewing, and then remained open to the public through Sept. 10. Visitors perusing the Kate Spade "I <3 NY" collection could take home their very own bushel of New York state apples. "Like a lot of brands, we were shaken by the pandemic, so we wanted to make something fun and delightful and safe," said Kate Spade CEO Liz Fraser.
Making a social statement isn't new to Fashion Week, but Hillary Taymour, behind the Collina Strada brand, took things a step further with her show at Brooklyn Grange, the world's largest rooftop soil farm.
Attendees were able to learn all about urban landscaping and how it can help mitigate some of global warming's impact on cities, as well as take home "a rooftop gardening template for guests to share with their landlords."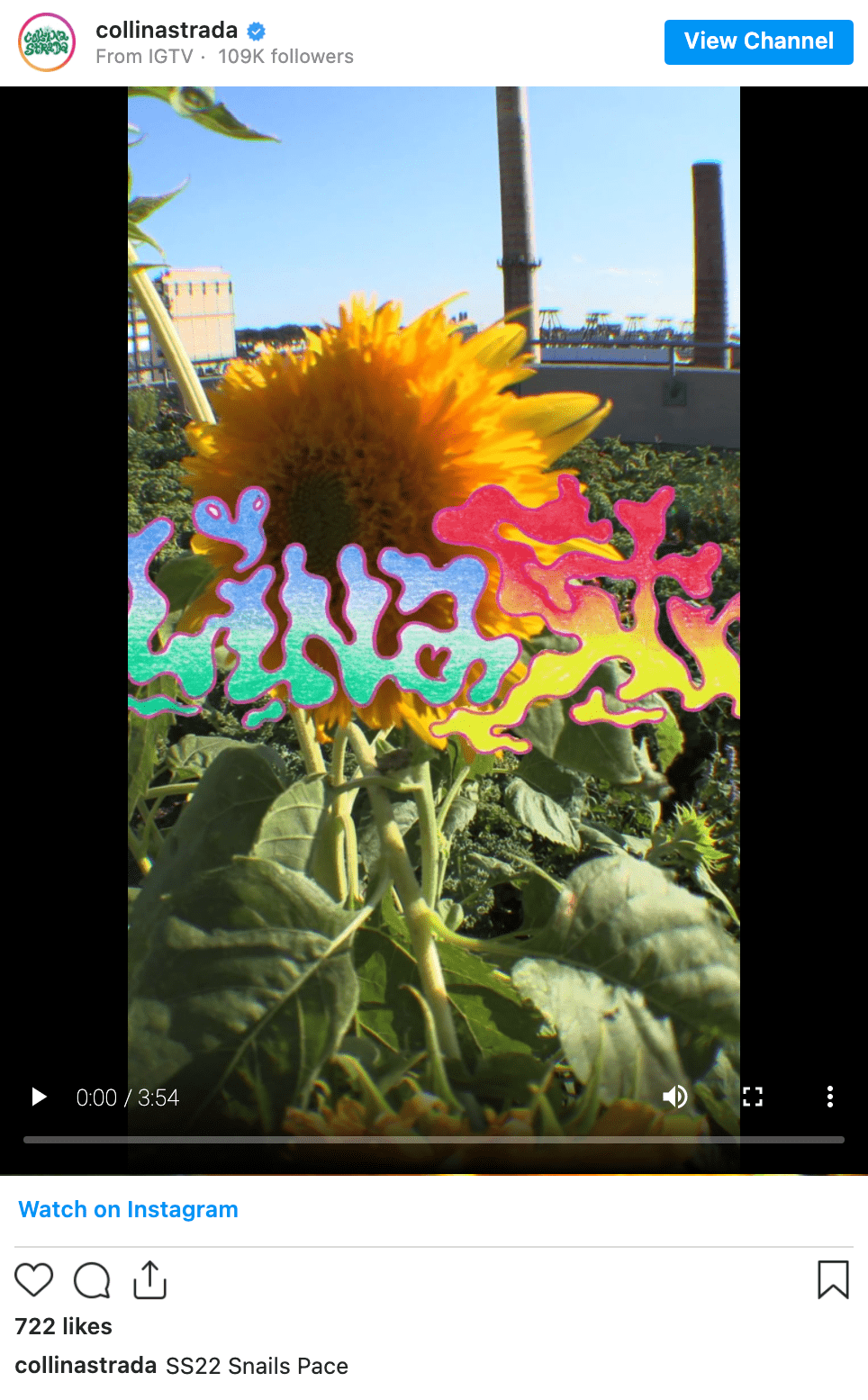 This year's biggest NYFW brand activation was Afterpay — the buy now, pay later giant — which makes sense given the brand's growth and alignment with the retail sector.
The brand put together a full lineup of programming, called New York Fashion Week: The Shows, featuring the "Afterpay Dropshop," a drop-style immersive shopping event that integrated Snapchat's augmented reality try-on technology; the "House of Afterpay" shopping destination with styling classes, workshops and a small business showcase; an Empire State Building light display in Afterpay's mint green; and, most notably, a "see now, buy now" show presented by luxury designer LaQuan Smith. Consumers were able to stream Smith's show and buy pieces in real time (presumably paying later, if they preferred).
September means football just as much as it means fashion, and Pepsi managed to find a way to fuse the two in a way that came off as actually kind of cool, thanks to a smart partnership with Harlem design legend Dapper Dan.
The "Made for Football Watching" limited capsule collection included a hoodie, a bucket hat, and other elements. The first three lucky buyers received a custom piece created by Dan in his Harlem atelier.
For the first time ever, this year's NYFW had a wellness partner.
Perhaps because of the pandemic? Lifestyle brand Alo Yoga provided "sound baths and astrology readings, as well as yoga, meditation and breathwork classes." Events took place at key NYFW venues like Spring Studios and other downtown spots.
Setting has always been important when it comes to fashion week presentations. This year the theme seems to have been New York City itself, celebrating her streets, skylines and shores.
For evidence, look no further than LaQuan Smith, who held his show on rooftop of the Empire State Building. Also, Tory Burch presented her collection on the cobblestone streets of Soho. And the 14th annual Style Awards by Harlem's Fashion Row, which took place on 137th Street with guests seated in both typical rows as well as on the brownstone stoops of local residents. Finally, Peter Do's much celebrated first NYFW showing was set on the Brooklyn waterfront with NYC sparkling in the background.
Join us in XP Land. A community for experiential creatives and experience-makers, brand leaders and IP-owners, space stewards and venue visionaries — all of those in the business of epic gatherings and live, immersive storytelling.