Download the XP Land Field Guide: Experiential and the Metaverse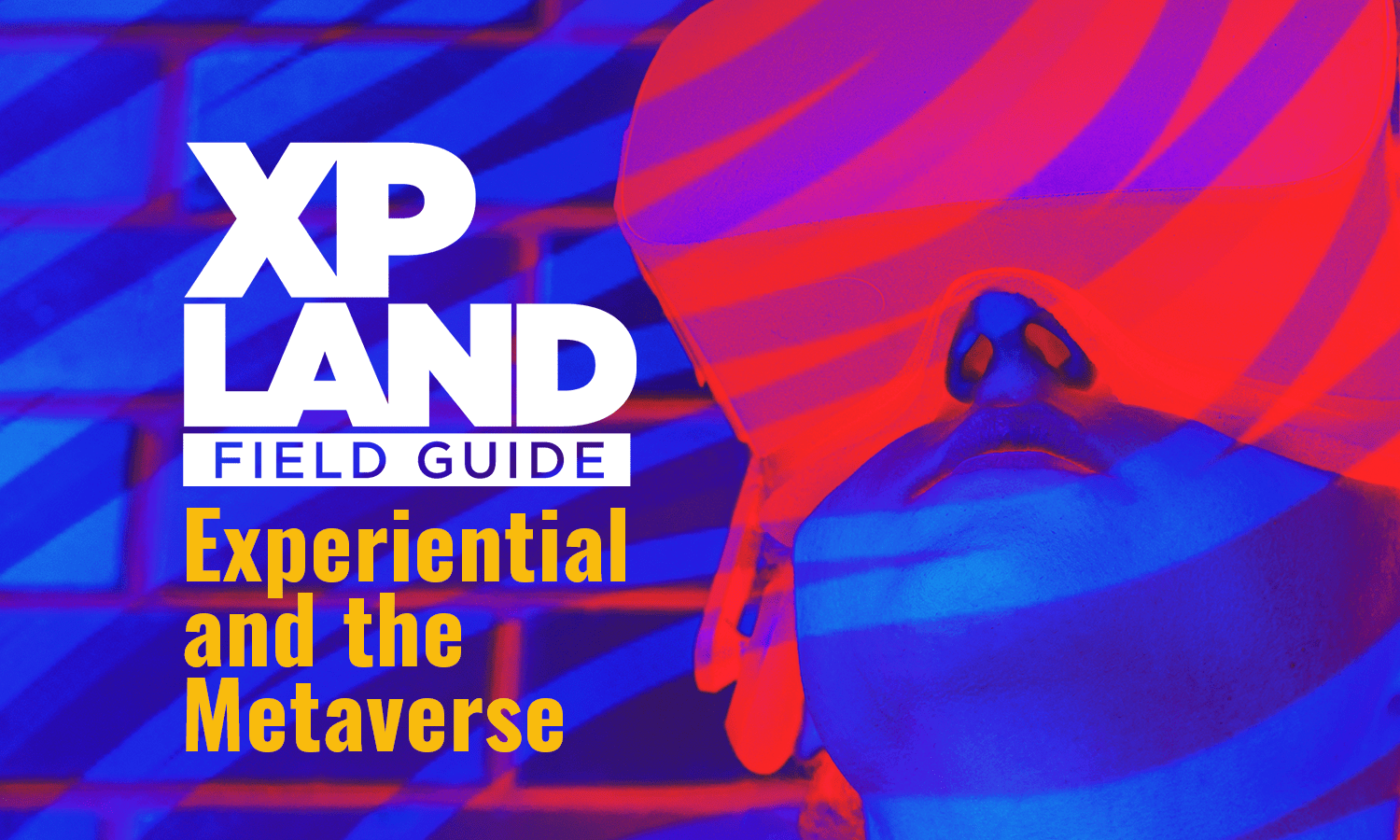 For enthusiasts, the Metaverse is set to create a paradigm shift in how we create and consume experiences. For skeptics, it's a fantastical pipedream, a place to waste money on imaginary real estate deals, or — even worse — a sign that technology is taking us one step closer to a dystopia where we live our entire lives online, with no time for genuine human interaction. Explore how the Metaverse will change:
Music & Entertainment. Big-name artists' avatars perform to pre-recorded music, taking advantage of the opportunity to pull off instant costume changes in wildly imaginative settings.
Art & Theater. VR and AR give artists, galleries, museums and other cultural institutions a new medium for experimentation.
Fashion & Retail. Luxury brands are always on the lookout for new ways to attract new customers — even people who might not be interested in purchasing a physical version of their products.
…and much more.
---
Download the Field Guide here.
---
Join us in XP Land. A community for experiential creatives and experience-makers, brand leaders and IP-owners, space stewards and venue visionaries — all of those in the business of epic gatherings and live, immersive storytelling.