9 of the worst music festival fails (and what experiential pros can learn from them)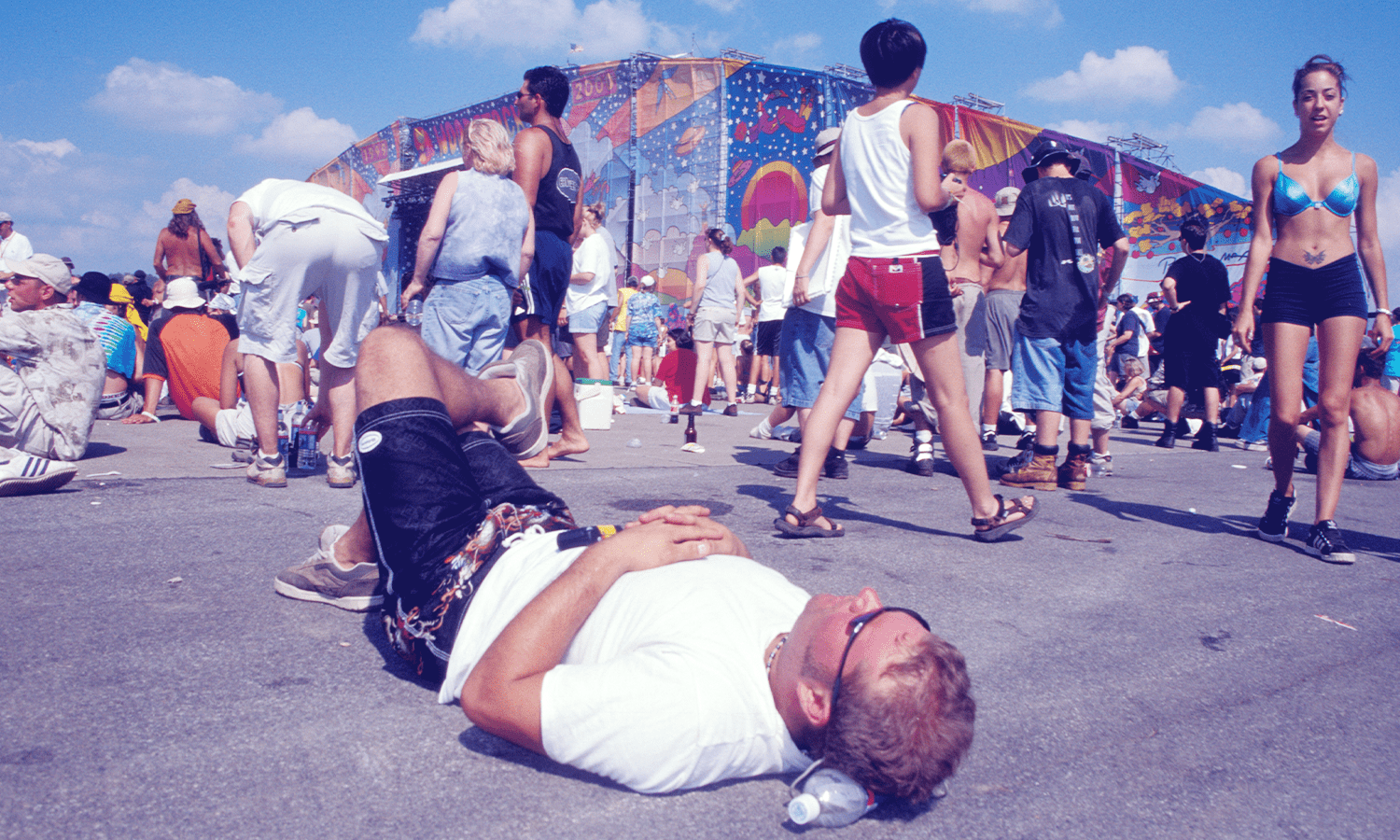 Music festival tickets are expensive. It's rare to find general admission tickets for less than $100, and those don't come with much more than entry inside. Only when you purchase a VIP, platinum, or insert-elite-ticket-name-here pass for three to four times as much will you experience any type of perk.
With high prices everywhere guests turn, the cost of admission should at least cover their safety. Festival attendees expect producers and sponsors to take care of them throughout the experience. This can be as simple as access to food, clean drinking water and clean(ish) bathrooms (we've all been to a porta-potty, we get it). But it's also as complicated as protecting them from dangerous weather, riots, crowd surges and equipment failures.
Of course, events are unpredictable, and accidents can happen anywhere at any time. However, with the benefit of hindsight, we can pinpoint exactly where things went wrong during past festival disasters. From producers who thought they could outsmart Mother Nature to those who were just in it for the money, here are nine of the worst festival disasters in recent memory… and what experiential professionals like you can learn from their mistakes.
1) The Erie Canal Soda Pop Festival: Griffin, IN (1972)
This heavyweight lineup featured Black Sabbath, the Allman Brothers, and the Eagles. Then, the mayor of Evansville, Indiana, canceled the fest at the last minute, leaving organizers scrambling to find a new location. When 200,000 people (four times the number expected) poured into the small town of Griffin, rain turned the grounds into a mudpit; artist cancellations left long stretches of silence from the stage; vendors ran out of food, and the sanitation system flooded. Attendees overturned cars, set the stage on fire and led a full-on riot.
What XP pros can learn: Today, with better ticketing technology, we have much more control of how many people can fill a space. And remember, almost any event can be hybrid now. Limit IRL crowd size for on-site safety, then sell thousands of tickets — millions even — to virtual attendees.
2) Astroworld: Houston, TX (2021)
It took just minutes for 50,000 concertgoers to transform into a deadly crowd surge that killed 10 people during the Astroworld music festival last year in Houston. Rapper Travis Scott, the founder of the festival (named after his 2018 album), continued to perform as the crowd rushed the stage and the chaos unfolded. While a criminal investigation into the incident is ongoing, thousands of plaintiffs are seeking billions in damages from Scott, promoter Live Nation and others.
What XP pros can learn: Unfortunately, there are many instances where the safety of the crowd has been compromised at large-scale events. Festivals like Astroworld emphasize the need for leaders to establish clear safety protocols, as communication among festival staff and attendees is key.
3) Love Parade: Duisburg, Germany (2010)
Germany's Love Parade launched in 1989, and its floats and dance parties — free to the public — began to draw hundreds of thousands of attendees every year. Soon, it was a center of worldwide rave culture with spin-off events around the globe. 2010's festival turned into a nightmare when around 1 million people entered through a single tunnel that opened onto a wide staircase. A crowd surge sent people tumbling down the stairs, getting trampled and crushed against the walls. Love Parade's organizers canceled the event shortly afterward.
What XP pros can learn: Understand crowd surges and their causes. Producers must have strong (and tested) procedures to report red flags or warnings to each other and the crowd. Hire trained crowd spotters, outfitted with noise-canceling headsets, to be in direct communication with someone in close proximity to the performer. If required, these spotters will temporarily stop the event to respond to a life-threatening situation.
4) Woodstock '99: Rome, NY (1999)
Woodstock '99 was, from the start, an aggro-fueled panic with a bill that included Metallica, Rage Against the Machine and nu-metal upstarts Korn and Limp Bizkit. Soaring temperatures on the Griffiss Air Force Base tarmac led to water shortages as concertgoers experienced sticker shock for food and drinks. The festival reached peak chaos when attendees heard Red Hot Chili Peppers' cover of "Fire" as a call for actual arson. Read our full take on what went wrong here.
What XP pros can learn: Consider your audience — who do you want to attend your event? Prior to booking anything, create personas of your ideal guests. What do they drink? How do they act? What do they care about? What do they wear? And, most importantly, how does all of that affect your location, security, and emergency plans?
5) Bloc Festival: London, UK (2012)
While the two-day festival boasted an impressive lineup of hip-hop heavyweights like Snoop Dogg and DOOM, the bad vibes started even before it officially began. Early arrivals waited in line for up to two hours, causing some to jump the barriers, only to face even larger crowds inside. Day one ended early, and day two was eventually canceled altogether. The fest's site, London Pleasure Gardens, told organizers that a 2,800-capacity venue would be ready in time, but reversed that claim two weeks before the event.
What XP pros can learn: Your attendees' festival experience starts long before the first band hits the stage. From their initial visit to your social media pages and website to buy tickets, right up until they've arrived safely home after the festival is over, every touchpoint with your event should be designed with the guest experience in mind.
6) Altamont Free Music Festival: Livermore, CA (1969)
Altamont was promoted as "Woodstock West," taking place only four months after the generation-defining event. Trouble began when the Hells Angels were "hired" to handle security (allegedly they were paid in beer). Armed with sawed-off pool cues and chains, the Angels battered attendees as the crowd threatened to spill onto the stage. Multiple skirmishes resulted in injuries, and a teenager was killed after rushing the stage.
What XP pros can learn: Don't hire a biker gang to manage security. But seriously, training and practice are critical components of any safety and security process. Equip your team with the right tools to act in the event of any dangerous situation, and create an event handbook that clearly explains expectations, rules and guidelines.
7) Glastonbury Festival: Pilton, UK (1990)
While Glastonbury is infamous for its omnipresent rainstorms, 1990's attendees faced more serious problems than getting stuck in the mud. There were record-setting crowds for The Cure, Sinéad O'Connor, and acid-house guru Adamski. But the real disaster didn't hit until the festival was over. A group of Irish Travelers were given an adjacent field to host their own festival, and, after Glastonbury ended, they foraged through the trash supply. The dumpster diving led to a violent clash with security that would later be referred to as the "Battle of Yeoman's Bridge." Glastonbury was canceled in 1991 to reconfigure its security setup.
What XP pros can learn: Good on Glastonbury for taking a year off to assess and rebuild their security measures. This serves as a strong reminder that security must be updated every year. Just because a system worked last year doesn't mean it will this year. Is there new technology you should invest in? A new location? A new team?
8) Indiana State Fair: Indianapolis, IN (2011)
As dark clouds rolled over Indianapolis, police and festival organizers considered canceling the fair, but Sara Bareilles and Sugarland were already prepared to hit the stage, and authorities were told it was too late. Soon, a gust of wind caused the stage to collapse directly on top of the crowd, killing seven and injuring 58. (Those dark clouds, it turned out, were signs of a "gustnado," a rare weather event that resembles a tornado with 120 mph winds.) The fair, Sugarland and the production company all faced multiple lawsuits, paying out more than $50 million in damages.
What XP pros can learn: It's never too late to cancel. Yes, it will feel like it is, and, yes, your attendees will be mad, but better to deal with a safe (and sad) crowd than a vulnerable one in harm's way. Lives and lawsuits will cost you a lot more than refunded tickets — and it's difficult to argue against safety.
9) Fyre Festival: Great Exuma, The Bahamas (2017)
We saved the "best" for last. Fyre Festival made headlines in April 2017 when hundreds of attendees — some of whom had paid up to $100,000 for a ticket — live-tweeted their experiences. Guests paid for gourmet food and luxury accommodations but were left stranded on an unfinished beachside site, strewn with tents. The festival promised acts like Blink-182 and Migos, as well as appearances from influencers like Kendall Jenner… and failed to deliver.
What XP pros can learn: While we want to say "Don't be an asshole," the kinder version is clearly assess all risks. Know what you need to do and plan for it, which requires transparent conversations. Internally, share respective goals, craft back-up plans galore and ensure there are plans in place to enable success.
The positive news is, we are getting better. Most major venues and events have leveled up their security efforts to include guards, metal detectors, and vehicle checks for those entering festival campgrounds. And even something as simple as flexible refund policies (thanks, Covid!) makes ticket buyers more comfortable canceling or reselling when bad weather or illness looms.
Join us in XP Land. A community for experiential creatives and experience-makers, brand leaders and IP-owners, space stewards and venue visionaries — all of those in the business of epic gatherings and live, immersive storytelling.