XP highlights and lowlights of the Olympics: Part I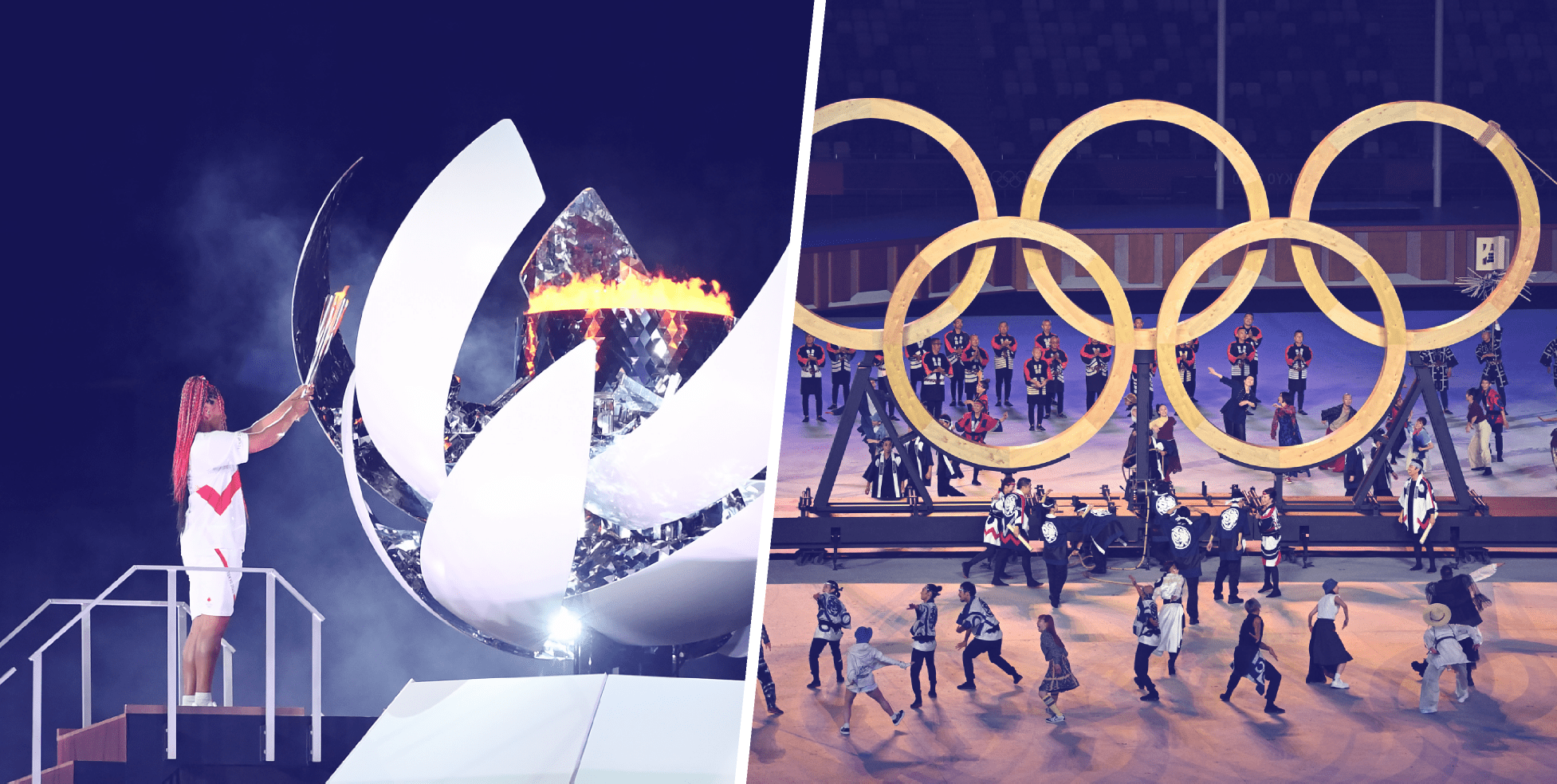 Thus far, the Tokyo Olympics certainly seem to be living up to expectations — that is, the expectation that the Games would be fairly fraught, but also would feature some breakthrough moments of glory (Katie Ledecky wins gold!).
Athletes gathered from 206 countries to compete in 41 different sports as the Games kicked off last week — yes, amid multiple controversies and setbacks — with a spectator-less Opening Ceremony. Tokyo is currently in a state of emergency as it faces a surge in coronavirus cases, and protests against the Games were held outside the stadium, casting a shadow over the Parade of Nations. A further shadow was cast by the departure of Simone Biles, who left the women's team gymnastics final Tuesday and will not participate in the all-around competition, citing a need to focus on her mental health.
And yet, the show must go on — and it is — and we'll be closely watching how things play out as the Games continue to unfold. Below is a round-up of some of the XP highlights — and some of the lowlights — that we've seen so far, along with some key takeaways.
A Plethora of Pictograms
A pictogram truly is worth a thousand words. Performers recreated 50 pictograms depicting the different Olympic disciplines and sports using their bodies, video and a series of props at this year's Opening Ceremony. It was well-timed, (almost) flawlessly executed and super creative (and, perhaps, a little bit goofy, but it worked). The live visuals managed to be both incredibly ambitious and contained in scale. The amount of planning and practice involved was noticeable and well worth it. With XP, cleverness and play can be just as compelling as large-scale set pieces.
Plenty of Pop Culture References
Leave it to the Tokyo Opening Ceremony to feature music from video games like "Final Fantasy," "Kingdom Hearts" and "Sonic." And the musical tie-ins don't stop there — the Games are also incorporating music from popular anime. In a delightful twist, the theme song for "Haikyu!!" — a popular manga series centered around volleyball — played during (you guessed it) a volleyball game. Is it a genius homage to Japan's video game and animation industries or a series of easter eggs for fans? Why not both? Kudos to the producers for their playful use of pop culture elements with international appeal, which is always an XP win. (Note that celebrities singing "Imagine" in a pre-recorded segment wasn't cute in 2020 and it's not cute now. Read the room.)
The TikTok Games
Yes, not only are athletes like USA rugby player Ilona Maher the best in the world at their sport, but they are also killing it on social media. For many fans, feeling an emotional connection to an athlete (or athletes) will be their entry point into watching the games and nothing creates that sense of intimacy quite like TikTok. This is a win for brands with interactive pop-ups in the Olympic Village, like Samsung and Asics, as athletes post content and interact with fans. And, it's not all fun and games: Athletes on TikTok are highlighting the extensive Covid-19 protocols in place, from daily testing to plastic barriers at each table in the dining hall. It's well worth noting that social platforms can be effectively leveraged in experiences for both entertainment and instructional purposes.
Send in the Drones
During the opening ceremony, 1,800 drones converged in the Tokyo night sky, forming a globe. The reaction to this set piece was mixed — some fans thought it was a stunning and majestic feat of technology. Others were less than impressed. Either way, the drone display created quite a bit of buzz and we expect that drones will continue to light up XP in the future. One note on the drone front is that this is an element that really shines (pardon the pun) IRL — it's hard to get that same wow factor virtually.
An Ethos of Sustainability
Tell me you're trying to be environmentally friendly without telling me that you're trying to be environmentally friendly… Sturdy, adjustable and Tik-Tok viral, the now famous cardboard "no sex" beds at the Olympic village are perfect for sleeping, weeping, caterwauling and cartwheeling. For an event that's struggled with its public image amid Covid and the climate crisis, cardboard beds are the perfect kind of content. The lesson for XP? Embrace the uneXPected and run with it — injecting humor and fun into sustainability is a win-win for all.
Stream It Like You Mean It
There's nothing quite like Googling "how to stream Olympics" right before the Opening Ceremony — times have definitely changed since the Games were must-see appointment viewing. Last year was a record year for cord cutters, according to Tech Crunch, but viewers looking to stream the event probably need to sign up for yet another streaming service. This year's Olympics were a prime opportunity for expanding the event's virtual experience but organizers seemed to mostly miss the cue. Perhaps the Olympics could take a lesson from the XP surrounding many professional sports in the U.S. and offer VR and AR experiences for fans, bundled premium content and all-access passes.
We'll report more from the Olympics XP frontlines as the news rolls in — stay tuned.