XP Land Holiday Gift Guide: The immersive enthusiast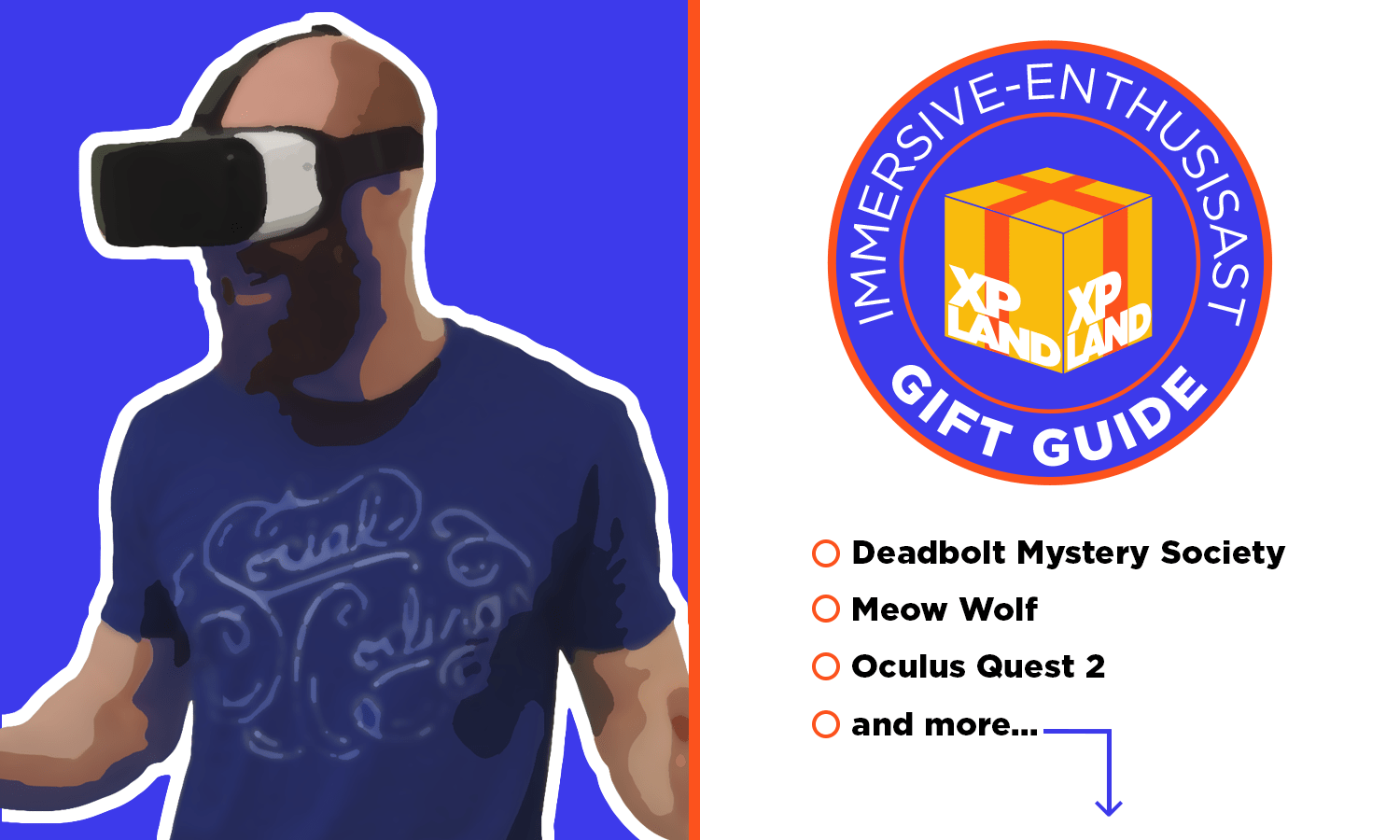 As holiday gift buying kicks into high gear early this year, the experiential experts at XP Land have put together a series of buying guides for industry professionals and fans. We'll be rolling out our curated gift guide suggestions through Black Friday, so stay tuned, and check out our previous Gift Guides here.
Thrill-seeker. Envelope-pusher (see: opposite of a paper-pusher). Adventure-doer. Undoubtedly, that describes someone on your holiday shopping list this season. Flummoxed? E-Z answer: Immersive experiences.
These XP gift options are all about pushing the boundaries of classic mediums and elevating them so that they hit us on not just one sensory and emotional level but on several. Familiar channels of entertainment — art exhibits, literature, board games, theater shows, gaming and more — have been redefined in new immersive formats for those of us in the biz, and it's time to share the 💖 .
The following experiences require an open mind (sometimes a really open mind) but are certain to be among the most memorable gifts for the intrepid explorer in your life. (And, we highly recommend riding shotgun on these adventures whenever you can!)
---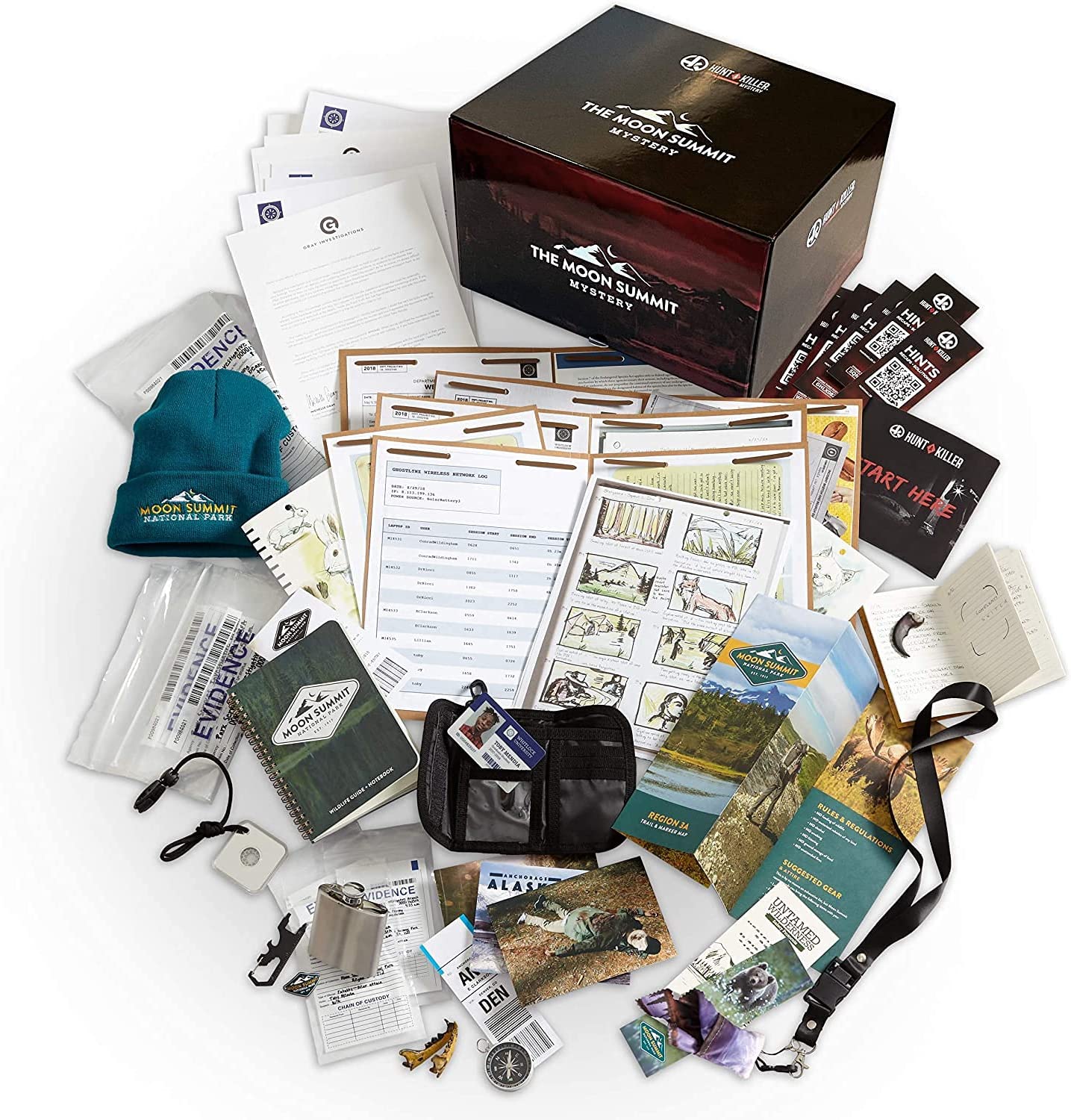 For the Analog Gamer Looking to Level Up
Mysterious packages are delivered to your doorstep, full of clues and puzzles to solve a crime, mystery, or escape. There are a variety of genres, difficulty levels (most are designed for adults) and lengths of these experiences, including some that operate on a monthly subscription model. The most popular include: Hunt a Killer ($27.50 per month, 6 months), Deadbolt Mystery Society ($26.99+) and Escape the Room ($23.99).
---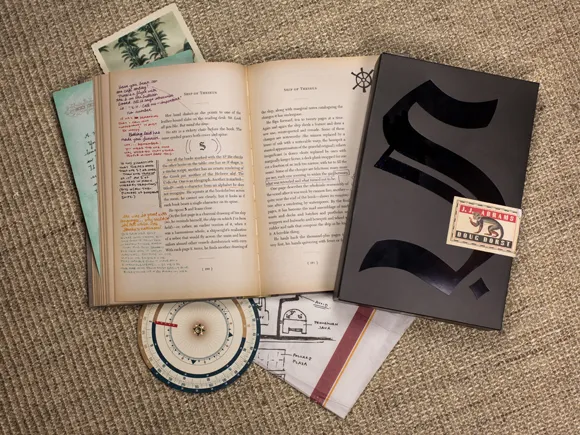 For the Reader Looking to Live the Story
These novels go way beyond reading, creating a multisensory experience. We recommend "Ship of Theseus" (aka 'S.') by J.J. Abrams and Doug Dorst, a large hardcover book full of postcards, props and so much more to explore than just the text ($45.00), and "House of Leaves" by Mark Z. Danielewski, a book too large for its cover that quite literally twists the format of suspenseful literature ($19.99). Make sure to buy physical copies, these books are NOT designed for e-readers.
---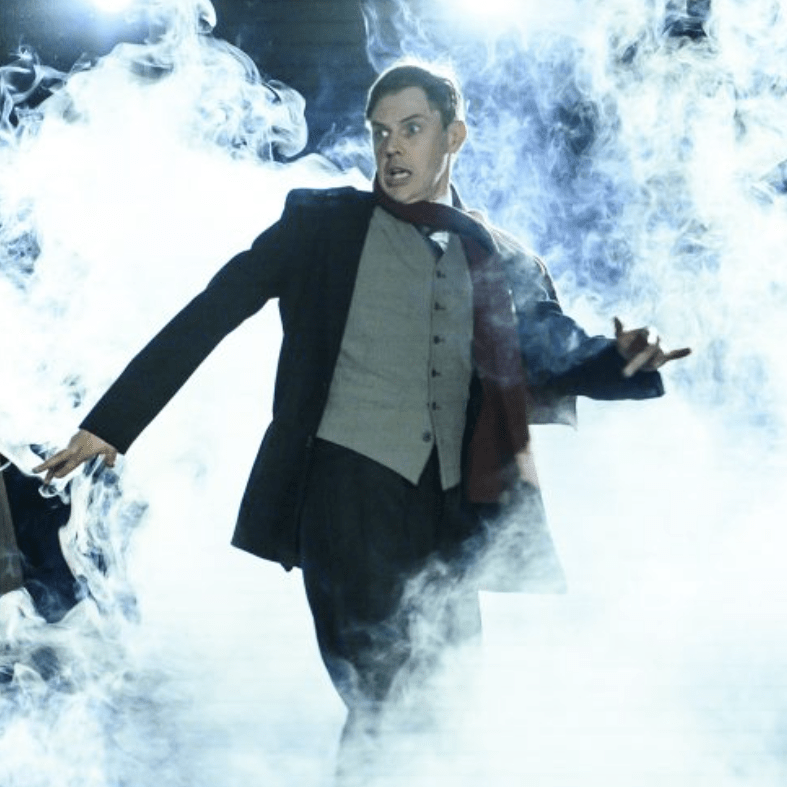 For those Looking for the IRL Thing
The flashiest immersive XP is back, baby. Two Bit Circus in Los Angeles is an adult-centric barcade crossed with a high-tech entertainment space ($35+ per person). Plus, immersive theater enthusiasts can finally experience new shows at the McKittrick Hotel in New York, including "The Woman in Black," an immersive ghost story that takes place inside of the venue's classic pub ($84+ per person).
---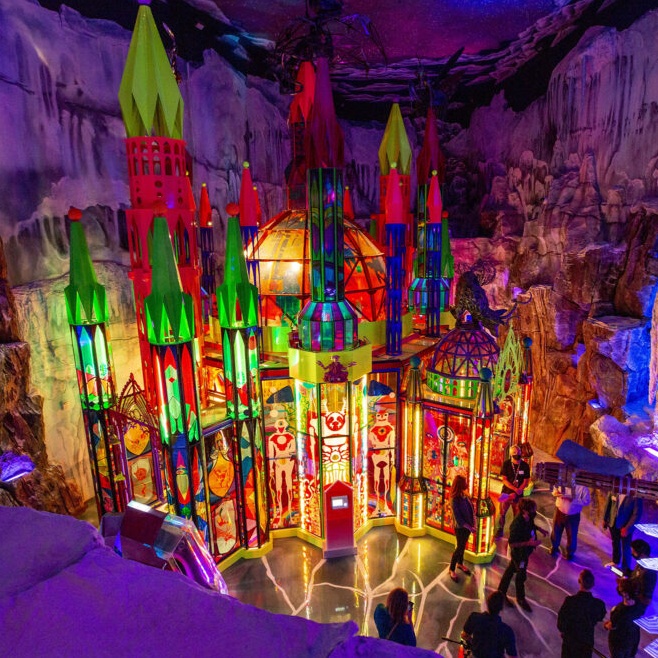 For the Artistic & the Curious
We have two groups for you in this category — one that's for the beginner-to- middling-experienced immersive enthusiast, and one for those willing to get a bit … wilder. For the former, we recommend the usual — but still awesome — suspects: The Immersive Van Gogh Exhibit ($39.99-$69.99) in 20 cities across the U.S. kicked off a wave of unique immersive art experiences — now you can snag tickets to Banksy: Genius or Vandal ($29.50-$39.00, Los Angeles & New York) and, in Miami, Beyond Monet just opened up ticketing for January (group-entry tickets start at about $31). And, for those who consider themselves immersive aficionados, may we suggest: MOCA's expo for Pipilotti Rist ($18.00, Los Angeles); Meow Wolf ($45.00, Santa Fe, Las Vegas and now Denver; Superblue ($25.00, New York & Miami); and James Turrell's immersive Roden Crater, set to open soon in the remote Painted Desert of Northern Arizona (price TBA).
---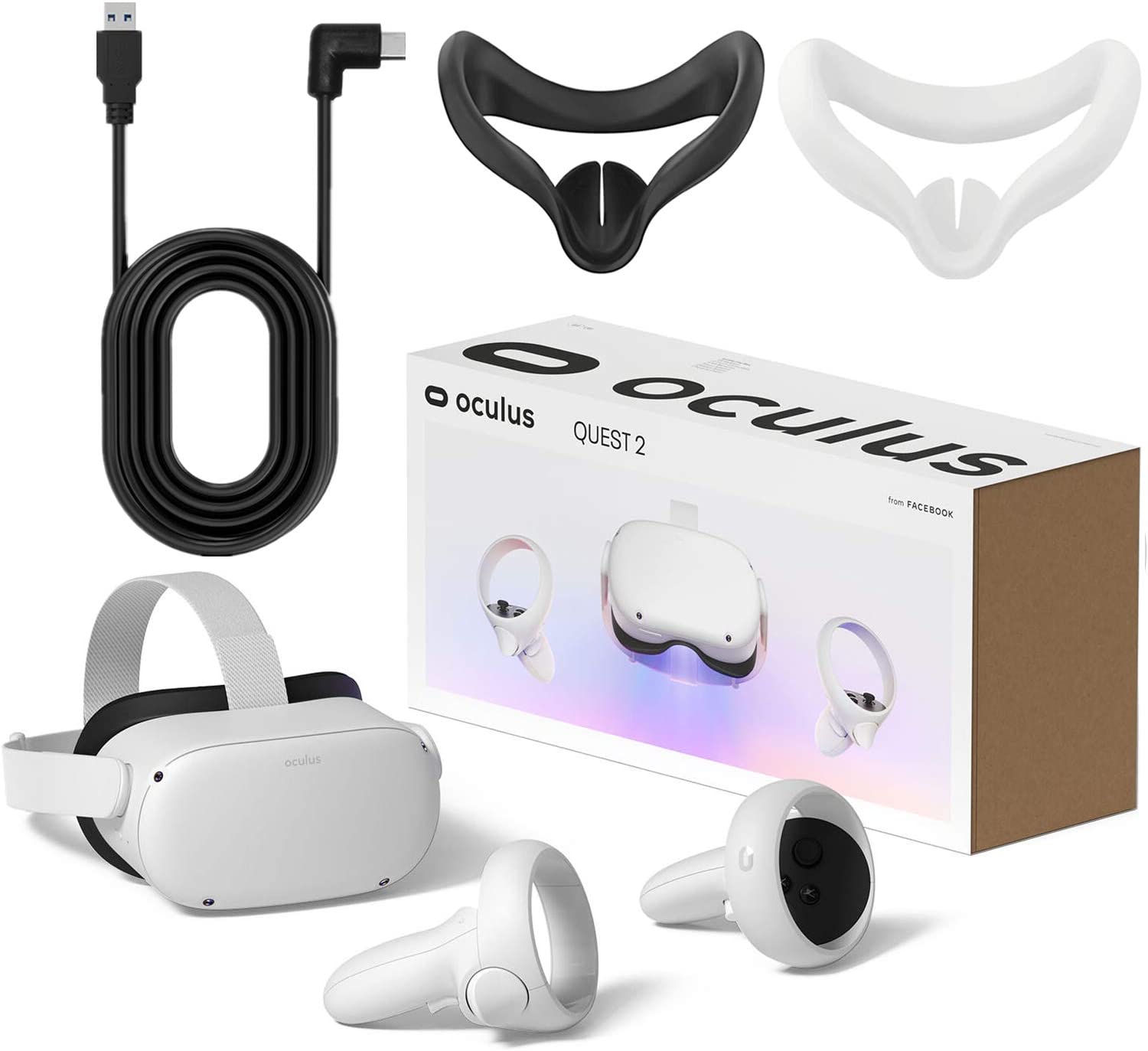 For the Early-Adopters
For gamers (oh hi, pretty much everyone these days), the Star Wars Jedi Challenges bundle uses an AR headset and lightsaber hilt to create interactive Star Wars battles in your home ($199.99). And, if you want to go beyond AR into full-on VR, there's no beating the price and quality of the Oculus Quest 2 VR headset ($299.99 plus additional cost for games). 
Level up your VR experience even more with Senseglove Nova, the best pair of haptic gloves on the market, allowing users to feel textures and resistance with their hands. While the price is steep ($4k, we told you…), the gloves are primarily being used for VR training, but are just the beginning of the next stage of immersive tech.
Lastly, a great pick for kids edutainment is the augmented reality MERGE Cube, a simple foam object that uses the power of smartphone AR to visualize and rotate STEM-related objects ($19.99 for the cube, additional cost for some app packages).
Join us in XP Land. A community for experiential creatives and experience-makers, brand leaders and IP-owners, space stewards and venue visionaries — all of those in the business of epic gatherings and live, immersive storytelling.