What does FOMO look like in 2022?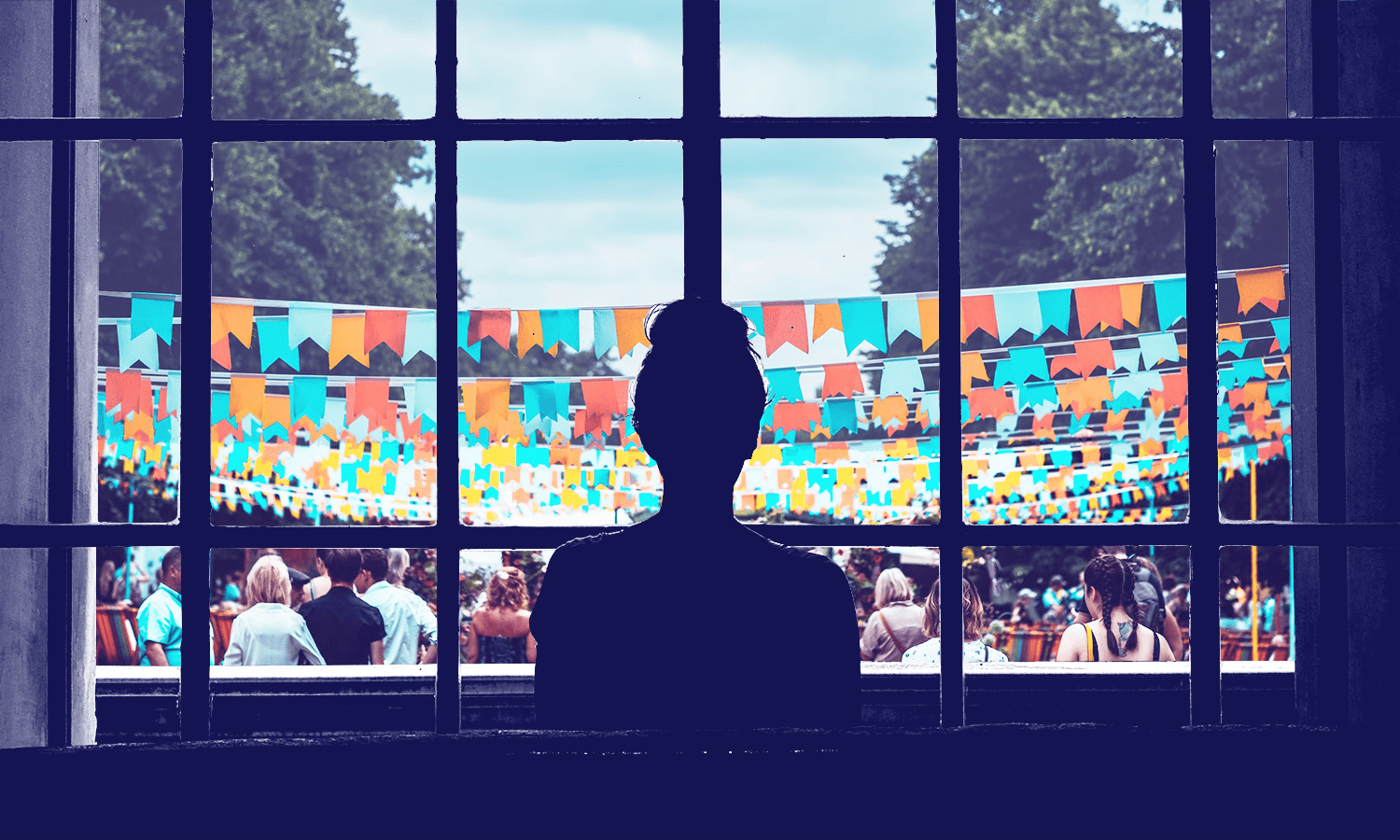 In the Before Times, when we increasingly spent money on adventures and travel, experiential pros created FOMO (fear of missing out, an explainer no one needed) as a marketing tool. And damn, did it work. By selling the experience economy, these savvy marketers-in-disguise toiled with our emotions by tapping into our desire to participate in, and post about, our XP-filled lives. "BRB, going to soak up some vitamin sea."
But, that was then. Today, many of us have changed how we think about, and spend money on, XP. During the pandemic, cancelled concert tickets helped pay for Pelotons, vacation money went towards new hot tubs and reimbursed flights funded PlayStations and Xboxes. In the face of uncertainty, we brought XP home.
And while there will always be the desire to go out, connect with people and be entertained, some of us have gotten so comfortable staying in that FOMO has morphed into JOMO (joy of missing out). And thanks to our shiny new toys, we do it well. But none of us are in the business of promoting JOMO … and please don't start now!
After everything we've been through (and continue to go through), how do we promote our experiences as safe and worthwhile in order to foster that pre-pandemic excitement? How can XP meet us where we are today? What does FOMO even look like in 2022?
Here are some XP tips for establishing trust with potential attendees so that we can create FOMO in 2022:
BE THE NEW KID ON THE BLOCK
We expect to see new, non-traditional brands dip their toe in the XP pool. Brands across industries are actively working to increase consumer trust and loyalty — and we know nothing builds positive relationships (and repeat customers, see stat #3 here) quite like successful experiences. Brands have whet their appetites with virtual XP over the past many months… driving new experiential budgets, and fueling fresh new ideas, like hyper-targeted ticketed events. In 2022, don't be afraid to be the new kid in XP creating FOMO for all the world to see.
KEEP IT SHORT & SWEET
While XP Land still isn't in the predictions business, we expect to see the return of pop-ups in 2022. Pop-ups, and their cousin, installations, reduce XP's barrier to entry for both brands as well as consumers. We've seen success here with the recent boom of interactive art installations. Not only do these experiences translate well to attendees' social media pages, but they come to life in large-scale environments (great for social distancing) and cost far less than a festival, both in terms of time and money. In 2022, FOMO will be more about capturing someone's attention (and wowing them) for a few hours rather than for an entire weekend.
OFFER CHOICES & BE FLEXIBLE
Kind of like how we can now watch content anytime we want, based on OUR needs — events need to be designed to be consumed in a way that works for your many different types of people that comprise your audience. Your attendees have their eagle eyes focused on the word "hybrid" in your marketing and promotions, so they can choose how to experience it. But also: should you offer a full-keynote, a shortened summary, an audio version, a white paper or a tweet.
An attendee may register for your event in the hopes of putting real pants on and heading into a well-ventilated fab venue, but circumstances change. Knowing they can still participate digitally will entice more sign ups.
Also, ensure your event website, app, social posts (everything) clearly detail your refund and cancellation policy. In 2022, the sooner we establish trust with attendees, the safer they'll feel spending money with us, and the quicker we reach FOMO again.
PROVIDE 100% ACCESSIBILITY
Promoting exclusivity still feels… gross. In 2019 — when we were so young and naive — the big trend in XP was VIP experiences. Everything from music to food festivals sold increasingly expensive multi-level packages. Each attendee felt more important than the last, as they crossed the velvet rope to access another private activation away from the peasants of general admission.
Today, consumers seek XP that makes them feel united in community, not divided based on resources and opportunity. Drop the aspirational tone where it's not needed for an accessible one, providing consumers with opportunities that are both attainable and connective.
In 2022, FOMO isn't about which events and experiences have the coolest tech or buzziest influencers posting about it on Instagram. Sure, the activation needs to bring them in, but the real fear is missing out on shared experiences with the people we care about.
Join us in XP Land. A community for experiential creatives and experience-makers, brand leaders and IP-owners, space stewards and venue visionaries — all of those in the business of epic gatherings and live, immersive storytelling.