Top Experiential Films of All Time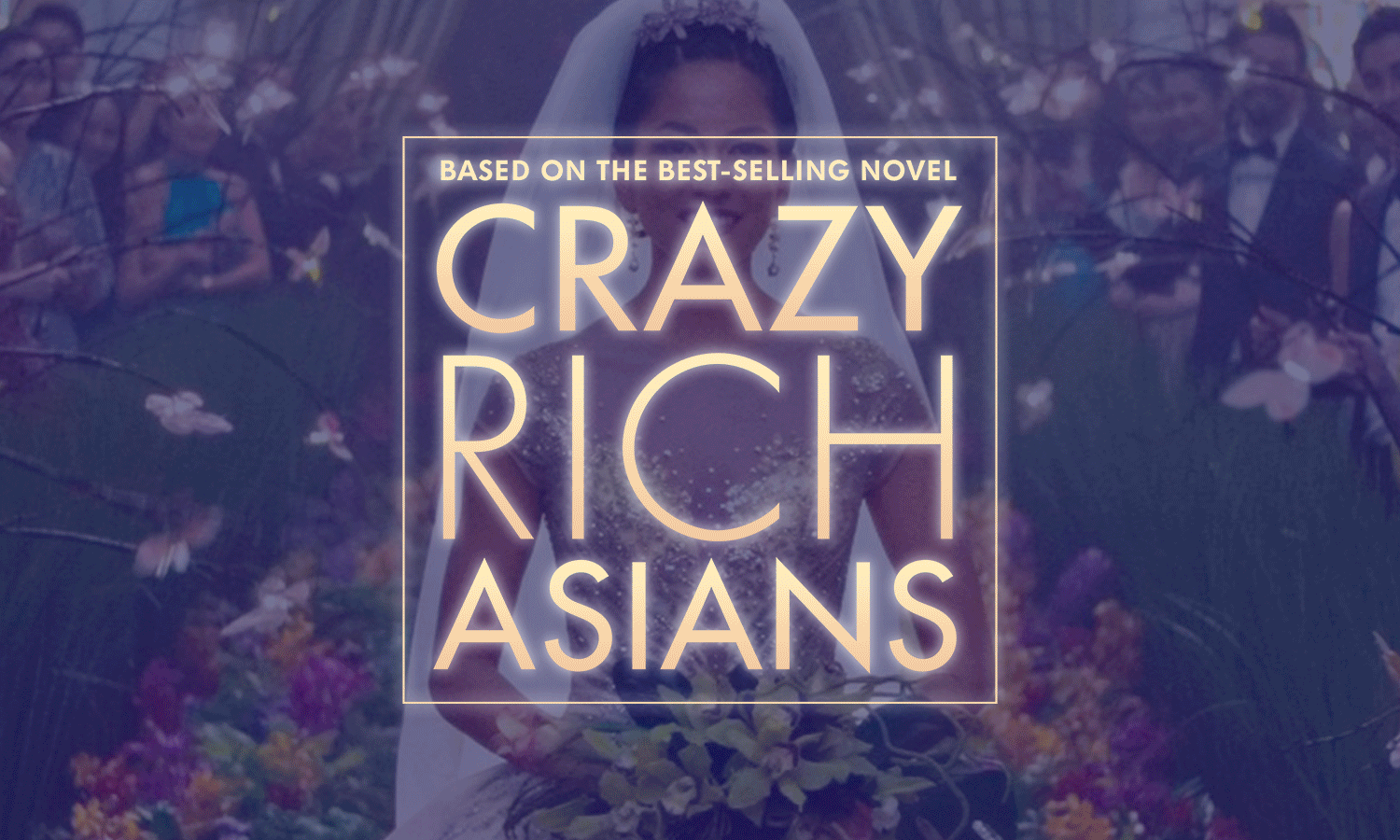 As experiential creators, we're constantly running from one place to the next. There are venue walk-throughs to conduct, event technologies to test and activation environments to build. Sometimes, you just want to come home after taking 15,000 steps around a site visit, turn your brain off for a few hours and watch a movie.
But, of course, our work follows us home. Name any movie that doesn't have some sort of experiential element to it. I'll wait… Everything from the Andersons' party in downtown Chicago in Adventures in Babysitting to Zoolander's "straight walk-off, old school rules," events and experiences are unavoidable in media because they're so damn entertaining.
And when you think about it, even the act of watching a film is experiential.
According to Indepth Cine, the best movies "have a story which is both engaging and which functions in presenting an insight, or truth, about the human experience." Good filmmakers create experiences for their audiences by impacting their feelings and/or inspiring action within them. In some cases, viewers are able to identify with specific roles or scenarios on screen and apply it to their own lives. Other times, audiences can feel so motivated by the glamour and luxury of a film that they imagine that life for themselves.
Whether it's a quintessential high school party or an outlandish fantastical adventure, viewers connect to the experiences onscreen (irrespective of the cinematic reality of the story). After much blood, sweat and popcorn, the XP Land team curated a list of our top experiential films of all time, broken down by category.
Experiential creators — take note on what to do (and what not to do) for your next activation, whether the cameras are rolling or not.
The weddings that cost more than a four-year college education
Bridesmaids: After all the pre-game shenanigans are over, the ceremony itself is an outrageously elaborate one, with the bridal party standing in an oversized fountain, Wilson Phillips performing live mid-vows, and perhaps best of all, an impromptu lip sync by the bride and maid of honor.
Coming to America: While the entire film is a lesson in experiential excess… come for the pink tulle, stay for the Paula Abdul choreography. These nuptials are so wild that real-life couples continue to host their own Coming to America-themed weddings.
Crazy Rich Asians: How could we forget a ceremony so extravagant that a church is borderline flooded for the bride's march down the aisle. But we're not even here to talk about the wedding for this one — it's all about the pre-matrimony celebrations. Have you ever been to a bachelor party on a cargo ship? We haven't either, but Crazy Rich Asians has us reevaluating our production strategies… hello, flamethrowers!
The celebrations that are all about the guest experience
Dirty Dancing: Music and dancing turn this sleepy resort in the Catskills into the setting for one of the most memorable party scenes in film history. The summer of '87 gave us an iconic dirty mambo and taught us that "nobody puts Baby in the corner."
Alice in Wonderland: Yes, even a cartoon can throw a rager. It might be unreasonable to assume your guests would just throw back whatever you serve them in a mysterious bottle labeled "DRINK ME." But… maybe not? The fun of Alice in Wonderland is that it makes everyone in its audience feel a little crazy.
The Great Gatsby: If producing events has taught us anything, it's that a little party never killed nobody. When we think of the folks from West Egg, we think lavish, magnificent, and tremendously detached. Gatsby is the ultimate event host, putting his guests first (as he stews in his bedroom).
The holiday spirit that gets us excited to host again
White Christmas: We'll skip our monologue about the unsettling age differences between the romantic leads and focus on the gorgeous song-and-dance numbers. The star-studded cast includes some of the most talented performers of the 1950s including Bing Crosby, Danny Kaye, Rosemary Clooney, Vera-Ellen, and Dean Jagger. And, duh, "Sisters" is the best number.
Office Christmas Party: Whether or not Office Christmas Party should be considered a Christmas movie in the same category as the above is open for debate. Still, give this flick props for going to extremes (in both the financial and safety departments) to create the most barbaric corporate event ever filmed. We love a good office party, but we try our best to stay away from tasers and shattered windows.
Hocus Pocus: While most of the film has us planning this year's Halloween costume (would anyone get it if we went as "Gary Marshall as The Devil"?), we have to give a nod to the coolest Halloween dance party of all time. (Interestingly, the scene almost never happened.)
The documentaries that make us proud of our industry
Homecoming: While there are concert films aplenty, no one can dethrone the queen. Part Coachella performance, part memoir, Homecoming reminds us that every time we think Beyonce can't possibly top herself, she does. Not to mention she had just had twins.
The First Monday in May: This groundbreaking documentary gives viewers a peek behind the curtain of one of the world's most closed-off events, the Met Gala, coordinated by the equally aloof Anna Wintour. Not only does it give the seemingly frivolous party some much needed heart, but is filled with familiar frustrations for all XP professionals (seating charts are the devil's work).
Halftime: Who wouldn't want to follow the iconic and aging-backwards Jennifer Lopez through her preparation for the 2020 Super Bowl Halftime Show? This doc is a great reminder that, while it takes hundreds (if not thousands) of experiential pros to produce an event this big, all the potential glory and failure depends on those onstage.
Summer of Soul (…Or, When the Revolution Could Not Be Televised): Directed by Questlove, Summer of Soul was a big winner at the Sundance Film Festival (and won the musician an Oscar for Best Documentary Feature). The film covers 1969's Harlem Cultural Festival, a six-week musical event in Marcus Garvey Park. Featuring performances by Stevie Wonder, Nina Simone, and Sly and the Family Stone, it captures a joyous string of Sundays we had almost forgotten about.
… and the ones that were so bad there are two documentaries about them
Fyre: The Greatest Party that Never Happened / Fyre Fraud: It's a battle of Netflix vs Hulu to cover the atrocities (and literal crimes) of 2017's disatrious Fyre Festival. As event curators, we see these failures as valuable lessons to ensure we don't replicate the same mistakes, like serving sad cheese sandwiches at a "VIP experience." This one's on the event producers, sadly.
Woodstock '99: Peace, Love and Rage / Trainwreck: Woodstock '99: We've recently revisited the hell that took place over three days on a former Air Force base in upstate New York on both HBO and Netflix. Both films examine the horrific (and unsanitary) festival that "ended with stages in flames, sound towers reduced to smithereens, tents razed to the ground, the press and performers running like hell, promoters barricaded in their offices, and thousands of hungover and exhausted young hooligans wallowing in a stream of feces" according to El País journalist Miguel Echarri.
Honorable mentions — the performances within the performance
Which experiential films did we miss? Tell us at @xpland_news on Twitter and we'll add it to the list!
Join us in XP Land. A community for experiential creatives and experience-makers, brand leaders and IP-owners, space stewards and venue visionaries — all of those in the business of epic gatherings and live, immersive storytelling.