Updated August 2022: The Top 7 Summer 2022 Events and Experiences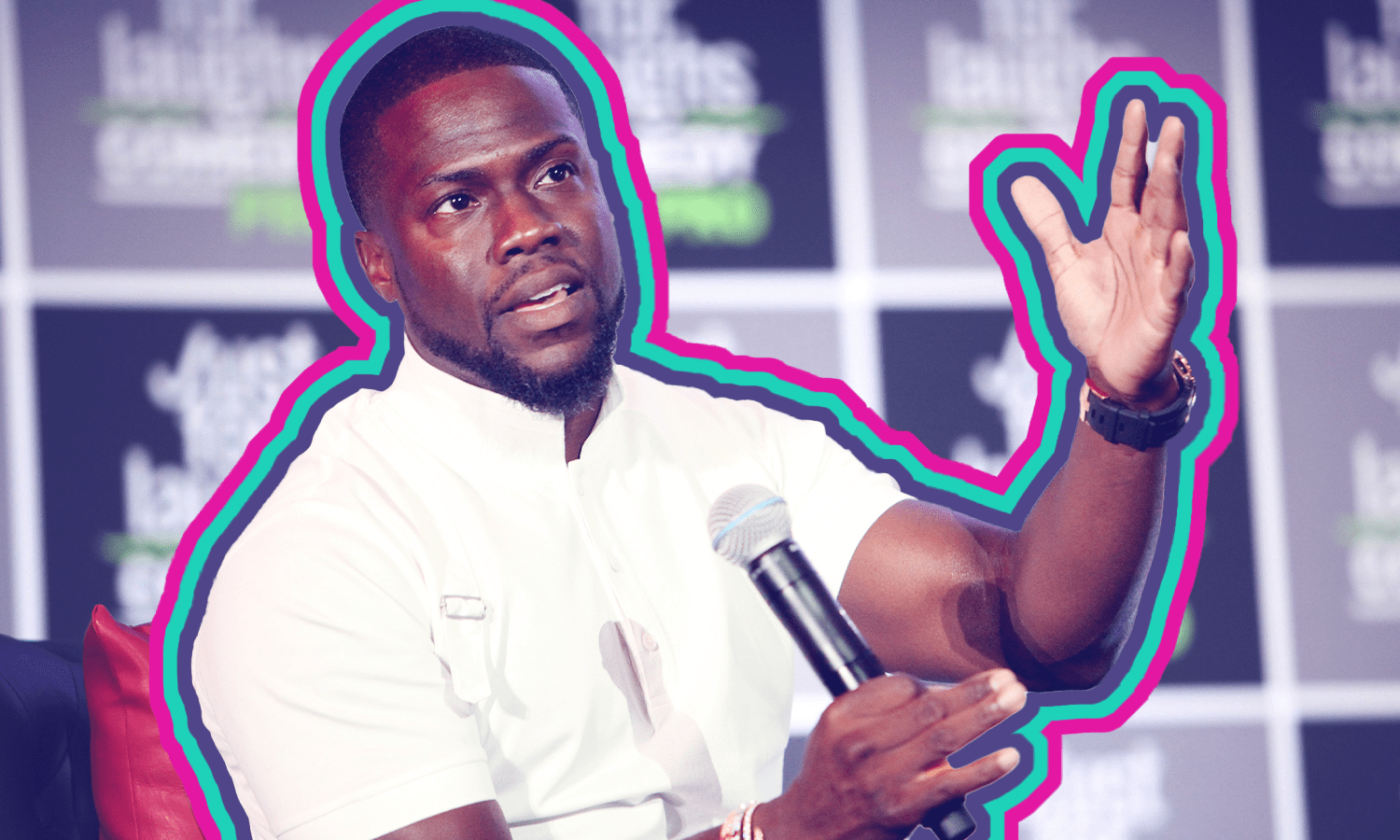 It's clear this is going to be an amazing summer filled with activities. Why? Because everything costs too much damn money and high cost = high demand. Commercial flight prices remain sky-high (LOL?) as airlines work to replace all of the staff they lost during the pandemic. Fuel prices are wild, inflation's out of control yet we're ready to accept the added expenses in order to have our first "real" summer since 2019. In fact, this year, the US travel sector is expected to grow by 28.4% from 2021, according to a report by Oxford Economics.
So, you know you want to get out of town, but are unsure of where to go? And what to do when you get there? We've got you covered with XP Land's list of the top seven summer 2022 events and experiences. And what separates them from the pack? Detailed research into 2022's activations, historically awesome lineups, amazing Instagram aesthetics, and just vibes, man. What can we say, it's science!
1)

Just for Laughs

: July 13-31; Théâtre Maisonneuve, Montréal, Québec
What to expect: It's safe to say we could all use a good laugh and serotonin boost this summer. Not to mention a distraction from… everything. Bienvenue to the 40th anniversary of Just for Laughs Montréal, with its mission to simply "Make people happy." This iconic festival will feature solo shows from comedic legends like Kevin Hart, Hasan Minhaj, Jacqueline Novak, John Mulaney and Amy Schumer, alongside plenty of up-and-coming talent.
One of the most prominent and respected comedy festivals, Just for Laughs Montréal regularly attracts more than 2 million attendees. The event launched the careers of many notable comedians, including Schumer, Hart, Kumail Nanjiani, Ali Wong and Pete Davidson. This year will mark the first in-person fest since 2019.
What makes this year different: With fresh competition from newcomers Netflix Is A Joke Fest and Comedy Central's Clusterfest, Just for Laughs has expanded their programming this year. Beyond stand-up, attendees can choose from a special gala celebrating the festival's 40th anniversary, several club shows, a podcast reading for "Girls Gotta Eat" and programming for the Off-JFL spin-off festival.
What to expect: This year marks the 75th anniversary of the Edinburgh Festival Fringe. For three whole weeks, the festival will host artists and performers across the city. Acts include theatre, comedy, dance, circus, cabaret, children's shows, musicals, opera, music, spoken word, exhibitions and events. While it is recommended that festival goers plan their schedules ahead of time and book shows prior to arriving, attendees should also leave time to explore and "squeeze in those unpredictable word-of-mouth wonders."
What makes this year different: Like many other returning events, this will be the festival's first year back since 2019. This year is particularly notable because Edinburgh Fringe has launched a new vision "to give anyone a stage and everyone a seat." The series of commitments tied to this vision is designed to make the festival more inclusive, fair and sustainable for everyone – which will be interesting to see given the chaotic nature of the festival in previous years.
What to expect: It's officially college football season. Regardless of the division, there's something special about rooting for a team of young athletes (especially IRL). This year's NCAA football season will kick off on August 27 with 11 games set for Saturday's schedule. We don't know about you, but XP Land is ready for the fanatic football energy to commence. Bring on the banter!
What's going on with the Pac-12? As you may have heard by now, USC and UCLA have jolted the college football scene with their announcements to leave the Pac-12 conference for the Big Ten in the 2024 football season. Like most conflicts, finances are playing a big role in this shift – and backlash of these decisions. However, "competitiveness, brand and the overall landscape of the future of the sport have played a bigger role than finances, ESPN writes." Only time will tell how the whole realignment plays out.
4)

Burning Man

: August 28 – September 5; Black Rock City, Nevada
What to expect: Strap on your Steampunk dust goggles, double-knot your vegan leather platform boots and head straight for the desert, because Burning Man is back, baby. Once a year, tens of thousands of people gather in Nevada to create Black Rock City, a temporary metropolis dedicated to community, art, self-expression, and self-reliance.
Important to remember: attendees are fighting the man, man. ​​Burning Man is considered a "decommodified" space where all are expected to collaborate, create, connect, practice inclusivity and "leave no trace."
What makes this year different: Most importantly, it's in person again. Last year, thousands of Burners (as attendees are lovingly called) planned an unofficial event on the playa and had to go without medical tents, emergency teams or bathrooms. The 2022 Burning Man theme – Walking Dreams – will explore the transformative power of dreams, both literal and figurative, and celebrate the dreamers who channel this potent energy. Be sure to check out the 2022 art installations, and learn about this year's dynamic new camp placement process (and save the bathrooms to your Favorites…).
5)

US Open

: August 29-September 11; USTA Billie Jean King National Tennis Center, Flushing, NY
What to expect: This year's US Open is eagerly anticipated after the jaw-dropping matches last year brought in 796,000 attendees from the US alone. US Open Fan Week is set (pun intended) to return following a two-year hiatus, with complimentary access to the entire grounds.
You read that right; this means free — as in zero-dollar — admission to the US Open Qualifying Tournament, a Legends match and US Open player practice, as well as music and entertainment throughout the week. Luxury options (not free) are available, too. These include courtside seating, rooftop bars, luxury suites for groups of 20 or more, and custom private dining experiences.
What makes this year different: The US Open Virtual Grounds allows users to shop, stream live practices, play games and join a scavenger hunt each day for a chance to win tickets. Where are the NFTs, you ask? The 2021 Open featured champion cards, but we haven't yet spotted the return of nonfungible tokens for the 2022 event.
What to expect: The Venice International Film Festival of La Biennale di Venezia is the oldest film festival in the world, celebrating its 79th year in the spirit of freedom and dialogue. This prestigious festival recognizes some of the best international cinema as a form of art, entertainment, and as an industry. Baumbach's Netflix film White Noise, starring Adam Driver and Greta Gerwig, will kick off the festival on August 31st.
This year's star-studded lineup will also include Timothée Chalamet, Ana de Armas, Hugh Jackman, Laura Dern, Tilda Swinton, Brendan Fraser, Cate Blanchett, Florence Pugh, Harry Styles and Chris Pine. Contrary to popular XP (circa la pandemic), the Venice International Film Festival has continued to take place over the last few years. This year's festival will be no different in that worldly acclaimed cinema will be recognized IRL.
What makes this year different: The Venice International Film Festival is known for its major impact on independent U.S. films. This year, the renowned festival along with its artistic director Alberto Barbera, will be recognized by New York's 2022 Gotham Awards by receiving the Gotham Impact Salute. "In recognition of our longstanding collaboration with the Biennale College – Cinema, we feel that we have a unique role in recognizing the impact of this extraordinary legacy of excellence," says Jeff Sharp, Executive Director of The Gotham.
7)

Electric Zoo

: September 2-4; Randall's Island Park, New York City
What to expect: Another weekend, another festival – but hey, we're not complaining. The Electric Zoo Festival is back for another upbeat Labor Day weekend with three full days of EDM. This year's headliners include Porter Robinson, Diplo, Chris Lake, Martin Garrix, Jauz, and more. Centrally located in New York City's Randall's Island, Electric Zoo comes complete with scenic waterfront views accompanied by some of New York City's favorite street vendors.
What makes this year different: This year's theme will be Web3 – a fitting concept as the festival is based around technology and electronic music. In a recent press release, attendees were encouraged to "Think of it as a system update. The value and importance of community is higher than ever, crypto has caught up with cash, and digital wallets are becoming more practical than the leather ones. It's the year of advancement – and EZOO is entirely here for it." Something tells us NFTs might be in the cards… We're eager to see how organizers plan to execute this year's theme with all (Web3) things considered.
Honorable mentions:
Outside Lands: August 5-7; Golden Gate Park, San Francisco, CA; Headliners include Green Day, Post Malone, and SZA.
Copenhagen Fashion Week: August 8-12; Danish Design Center, Copenhagen, Denmark
The Real Confidential: August 26; The Historic Alfred I. duPont Building, Miami, FL
Toronto International Film Festival: September 8-18; Toronto, Ontario, Canada
California Wine Festival Huntington Beach: November 11-12; Huntington Beach, CA
Join us in XP Land. A community for experiential creatives and experience-makers, brand leaders and IP-owners, space stewards and venue visionaries — all of those in the business of epic gatherings and live, immersive storytelling.