Nix the small talk – get to know the platforms that are changing up virtual networking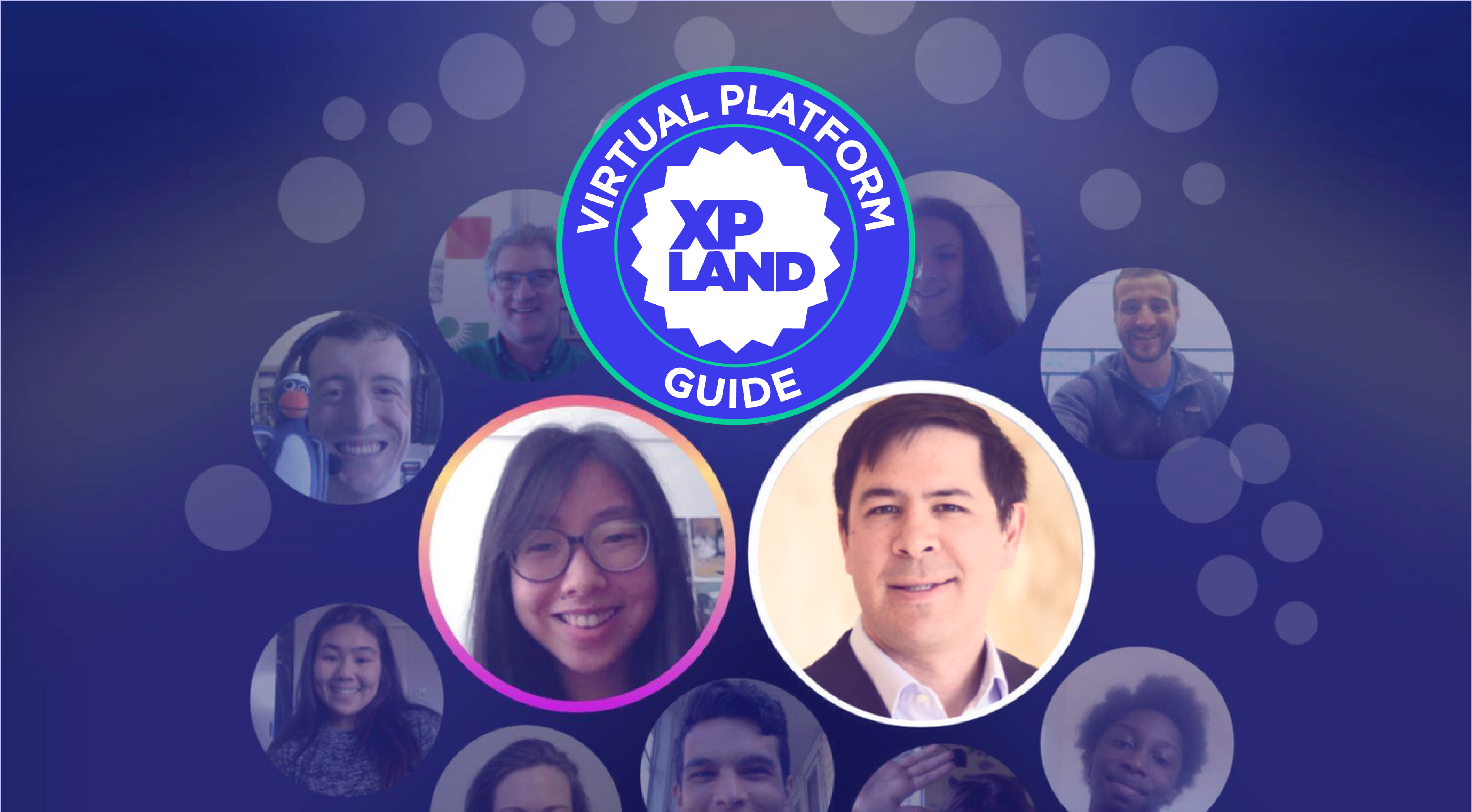 Zoom fatigue was so 2020. It's fall 2021 and the title du jour is victims of virtual networking fatigue. The rise of virtual and hybrid events and the associated constantly evolving technology has turned us all, by necessity, into online networking pros. But at what cost? Our sanity? Sure, the AI tools connecting us with interesting people for conversations are great. But virtual networking can be, in a word, exhausting. Yes, this is an issue we care about for ourselves, but (sadly?), we care more for our clients and attendees.
The cure? New ways of networking — with a touch of irreverent fun. We've already reviewed table-based networking and immersive networking experiences. To round out our reviews (for the moment!) of the best virtual networking on event platforms, we're covering some of the more, let's say, eclectic and quirky options. Read on for our reviews of the networking apps that offer a bit of a twist on ye olde online networking genre.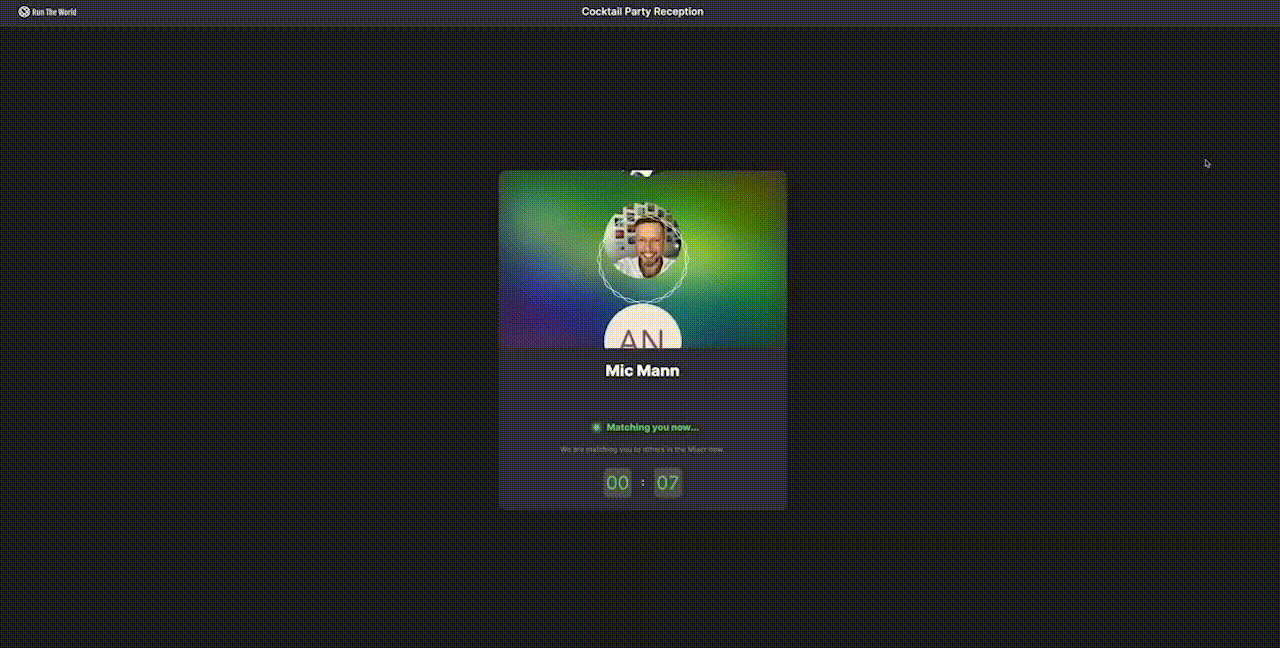 Run the World
Early pioneers of the virtual "Cocktail Party," Run the World has remained on the cutting edge of the virtual events scene with a sleek, simple platform for social events, talks and conferences. The platform puts fun at the forefront of the experience, but it has a fantastic user interface to back it up. No more dry networking — the cocktail parties encourage you to start by cheersing your new companion, chat and take "groupfies" (group selfies) to cut out the awkwardness. The lack of a conference-focused feel makes Run the World popular for more casual social events, afterparties, meetups and meet-and-greets. Their top clients are universities and tech companies who want to ditch conferences and create casual and high-energy social events.
Pros: Beautiful user interface, great for social events, integrated ticketing, robust sponsor features, very competitive pricing
Cons: Very few visual customization or branding options
Price/pricing model: Free for up to 50 attendees, then $99/month for up to 500 attendees with the full suite of networking options.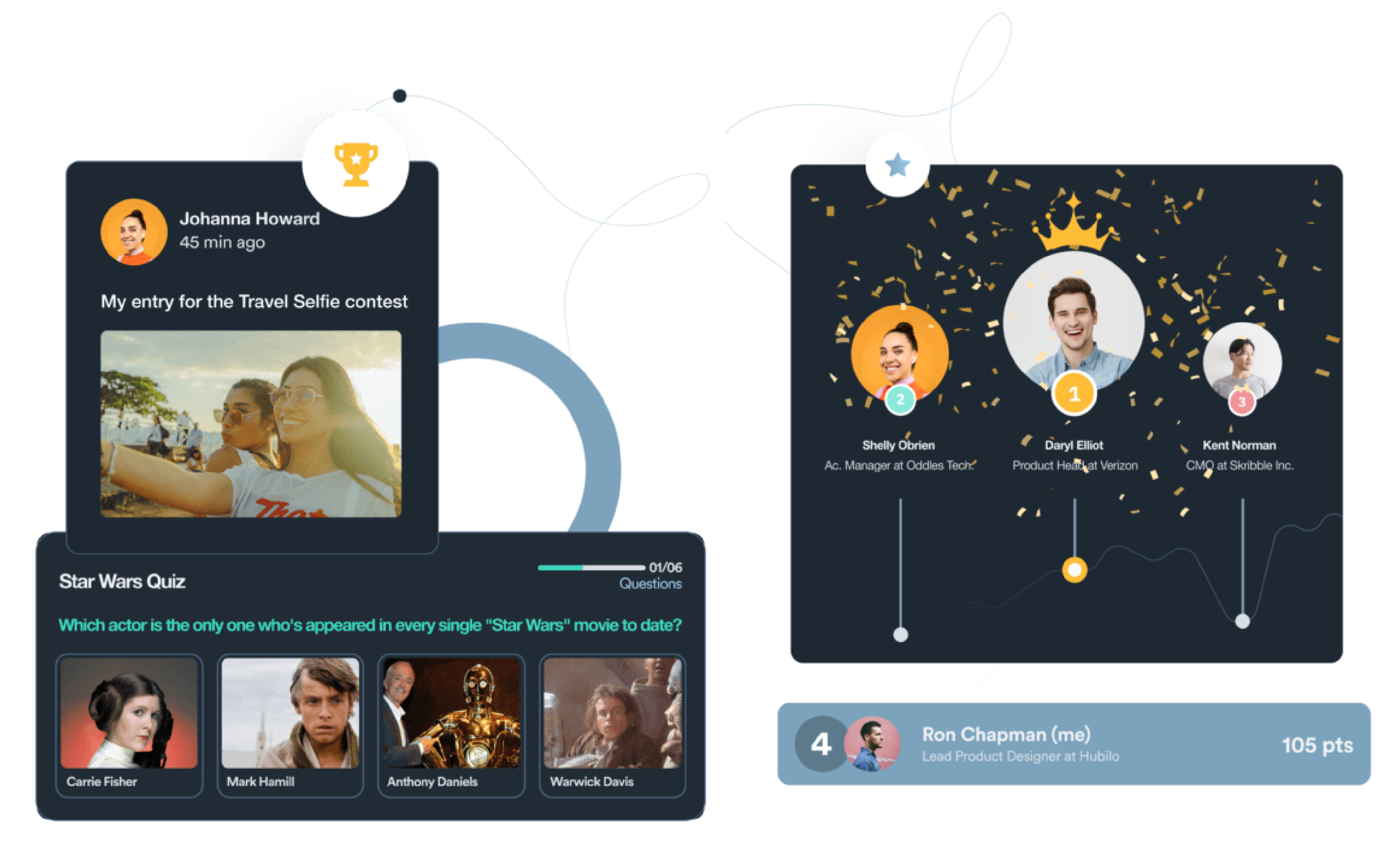 Hubilo
What if virtual events felt more like a game? Hubilo has the best gamification of any virtual platform alongside its rich suite of services, incentivizing users to take advantage of all the powerful features they offer. This includes one-on-one networking, breakout rooms, lounges, quizzes, selfie contests and more. It's hard to go wrong here — Hubilo is one of the platforms that can do it all. The only exception is that their events can't be fully white-labeled. Hubilo's robust platform makes them a leader in conferences, but its plethora of features aren't a great fit for smaller, simpler networking events.
Pros: Zoom and YouTube integrations, advanced gamification, integrated ticketing, light customizations are easy, strong analytics, branded apps for hybrid
Cons: Conference-focused and better for large events, the gamification might feel gimmicky to certain audiences
Price/pricing model: Tiered ranges based on the features used and number of attendees: <100 attendees = $250-$725; 100-500 attendees = $500-$1,350; 500-1000 attendees = $1,000-$2,600.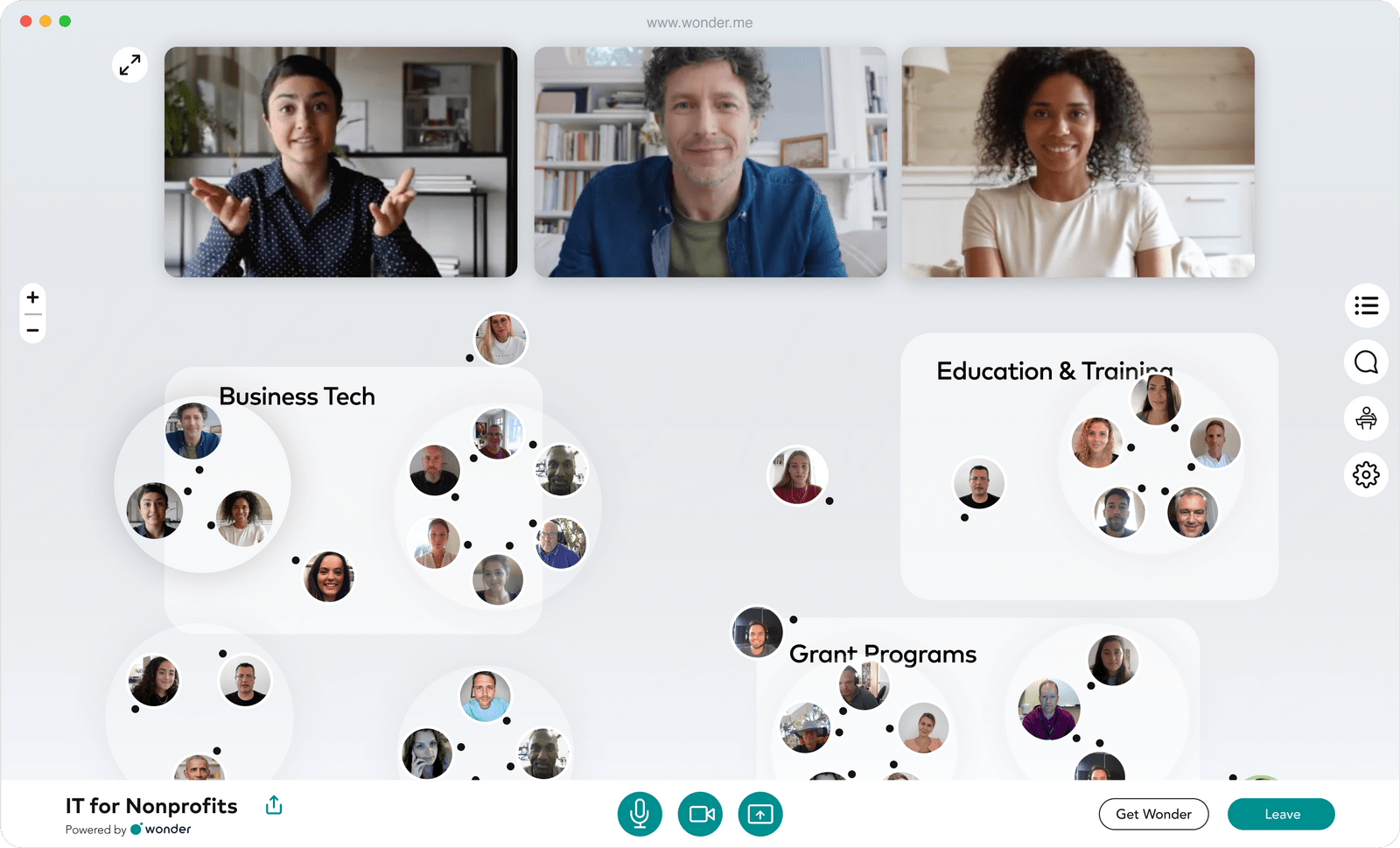 Wonder
Wonder is a bit reminiscent of table-based platforms like Remo, but its quirky layout makes this simplistic, networking-only platform stand out. Users are all little bubbles — ok, they call them 'avatars,' but thematically it's a lot more like a bubble — that attendees can drive around the screen and collide with other users to spontaneously form a video chat room. This is really all that the platform offers — organizers can host a singular "broadcast" but don't go looking for any of the hefty conference features offered by other platforms. It's great for a networking integration on a more robust platform that allows for it, or for a simple networking event that's sure to shake up the dull standard format. Did we mention it's free?
Pros: Easy to use, silly and a bit spontaneous, icebreaker questions create a lighthearted feel compared to some of the other networking platforms
Cons: Lacks conference features and has very limited capabilities
Price/pricing model: Free for up to 1,500 people. Enjoy!
Join us in XP Land. A community for experiential creatives and experience-makers, brand leaders and IP-owners, space stewards and venue visionaries — all of those in the business of epic gatherings and live, immersive storytelling.