Influencer agencies are your entry key to leveraging today's top XP talent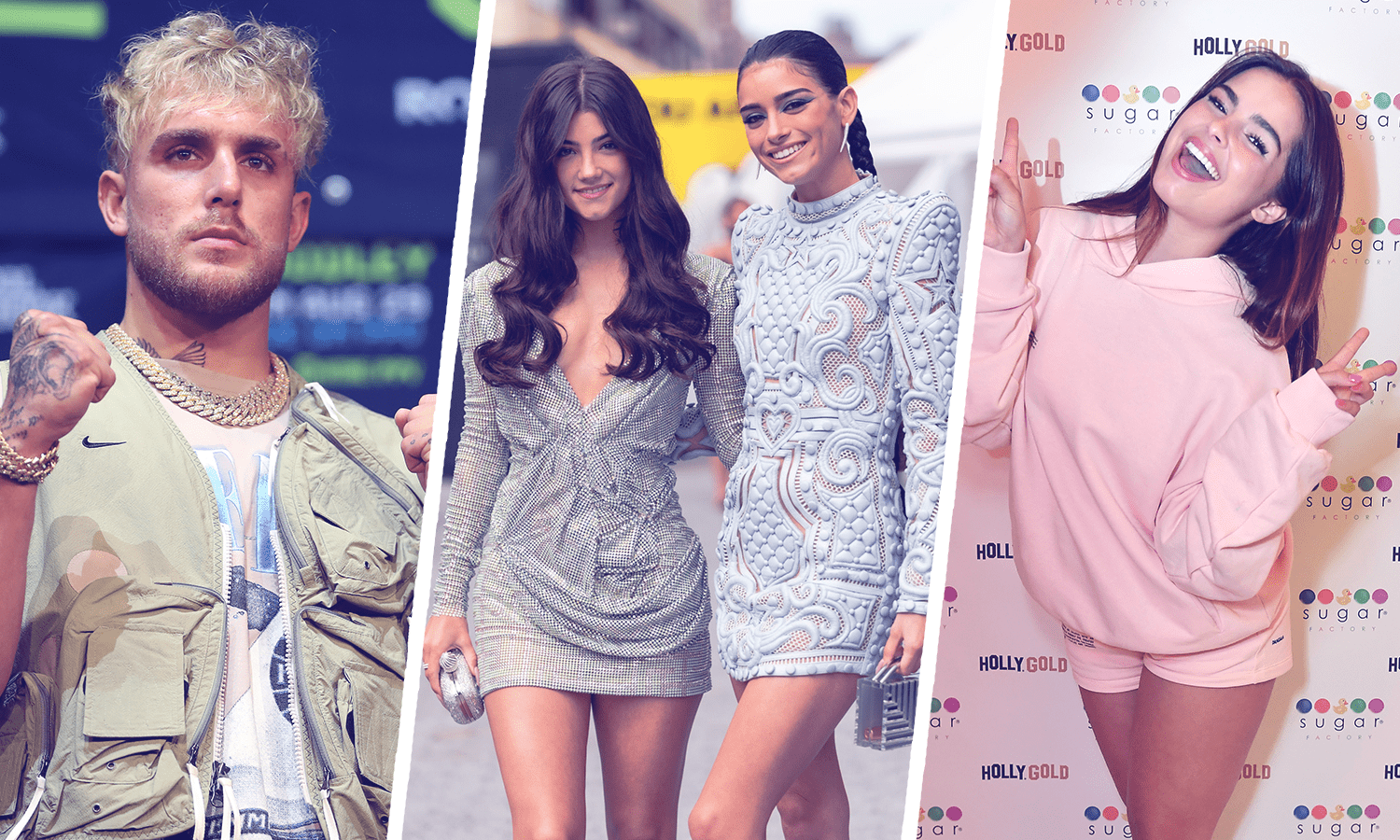 Here's a bold prediction — the influencer agency will be to the 2020s what the modeling agency was to the 1990s.
Thirty years ago (say it ain't so), our favorite celebrity was the supermodel. Linda Evangelista, Naomi Campbell, Christy Turlington and Cindy Crawford were the queens of culture. Thanks to the hidden work of modeling agencies behind the scenes, supermodels evolved from elegant mannequins into influencers who not only told us which designers to wear, but what to drink, eat and watch.
Today, social media influencers are the tastemakers — and the supermodels, too. Around 50 million people worldwide identify as amateur or professional creators, including influencers, podcasters, YouTubers and writers who create content on digital platforms. Influencer agencies help them monetize their platforms, connect with powerful brands and gain VIP access to experiential activations across the globe.
Young creators such as Addison Rae, Charli and Dixie D'Amelio and Jake Paul have billions of social media followers between them and score multi-million dollar endorsement deals. Their fans tune into their YouTube channels and TikTok pages to watch them perform such mundane tasks as blending a smoothie, unboxing a clothing haul or lip syncing to popular songs. And their popularity only grew during Covid.
Locked inside and strapped to our smartphones, we Googled sourdough bread recipes and spent our stimulus checks on the at-home hair color and flat tummy teas hawked by the Insta-famous. Why do these influencers hold so much power over us? Because people trust people more than they trust brands. Watching influencers live out their lives online offers a whole new level of access, forming a bond between the famous and their followers the likes of which we've never seen before.
A beauty company can invest thousands of dollars in digital and social media campaigns to drive awareness, but an influencer sharing their personal experience with a contour kit breeds much deeper interest. From there, the savviest brands extend that influencer relationship into a larger, experiential strategy.
Inviting an influencer to an event (whether it's IRL, virtual or hybrid) means they will post content to their social feeds, whether organic or sponsored. This extension of user-generated content vastly expands the brand's digital reach while also gaining cool points among targeted consumers, mainly Gen-Z. These posts drive followers to search the event's location and/or sponsors for more photos and, crucially, lead them to investigate the brand's products and/or services, too.
Since the vast majority of these influencers aren't Hadid siblings with built-in industry connections, they must learn how to align themselves with brands on their own (and risk getting taken advantage of) or with the help of an influencer agency. Guess which choice is a better bet.
Influencer agencies are growing rapidly. Last week, co-founder of Whalar, Neil Waller, announced on LinkedIn that his agency has 85 open roles, from entry level to executive, and has already hired more than 80 people in 2021.
According to Business of Apps, influencer marketing agencies:
Identify the influencers for a brand
Negotiate rates
Strategize campaigns that will maximize engagement and audience reach
Approve influencers' posts
Run ad campaigns and capture KPIs
Provide analytics for brands
Additionally, many influencer agencies, including Viral Nation, The Influencer Marketing Factory, and The Outloud Group, act as a talent agency for the influencers themselves, representing and securing endorsements for top clients.
And it's not just the Coca-Colas and Visas of the world that can afford to work with agencies. Good Robot Brewing Company, out of Halifax, Nova Scotia, partnered with Wunder to launch a unique campaign in which anyone can become a "micro-influencer" for the brand. No blue checkmark required. All you have to do is drink their beer, share it on Instagram, tag @goodrobotbrew, and you'll be paid $1 per post. Boom. Influencer.
While this reads as a silly marketing stunt, there's some real strategy behind it.
Members of Gen-Z are now the most powerful consumers. While the dates are a little loose, the youngest defined generation is anyone born in or after 1997(ish), making them 24 years old or younger(ish). And these teens and young adults don't give a damn about your movie stars or Hollywood royalty. They live and die by their wifi connection, following their favorite creators on YouTube and TikTok.
Most influencers are incredibly niche — they don't need the mass appeal of Addison Rae as long as a loyal base of 10K followers (the minimum amount required to be considered a micro-influencer) tracks their every move. These micro-influencers might focus their content around anything from video game hacks and silly dance routines to tombstone cleaning (yes, that is a thing).
That devotion to creativity also means Gen-Z demands authenticity and can smell a money-grab from a mile away, which is why influencer agencies push brands to foster multi-channel campaigns with long-term brand ambassadors. Long gone are the days when famous people could just stand in front of a branded step-and-repeat.
Additionally, influencers (often accidentally) drive trends when they expose their followers to unique concepts and products. By aligning your brand with a trendsetting influencer, you become a trendsetter, too, allowing you to generate sales from that spotlight, if that's your goal. Every dollar spent on influencer marketing generates $5.20 in return, according to a 2019 Influencer Marketing Hub survey.
Since we all got the shock of our lives in March 2020, we've found comfort and escape with our favorite influencers. Now, watching them (safely and responsibly!) attend IRL events again or host virtual ones, there's an excitement building that influencer agencies and brands can capitalize on, and we're here for it.
Join us in XP Land. A community for experiential creatives and experience-makers, brand leaders and IP-owners, space stewards and venue visionaries — all of those in the business of epic gatherings and live, immersive storytelling.