I only asked you to show me a real good time: Chromatica Ball and the return of stadium tours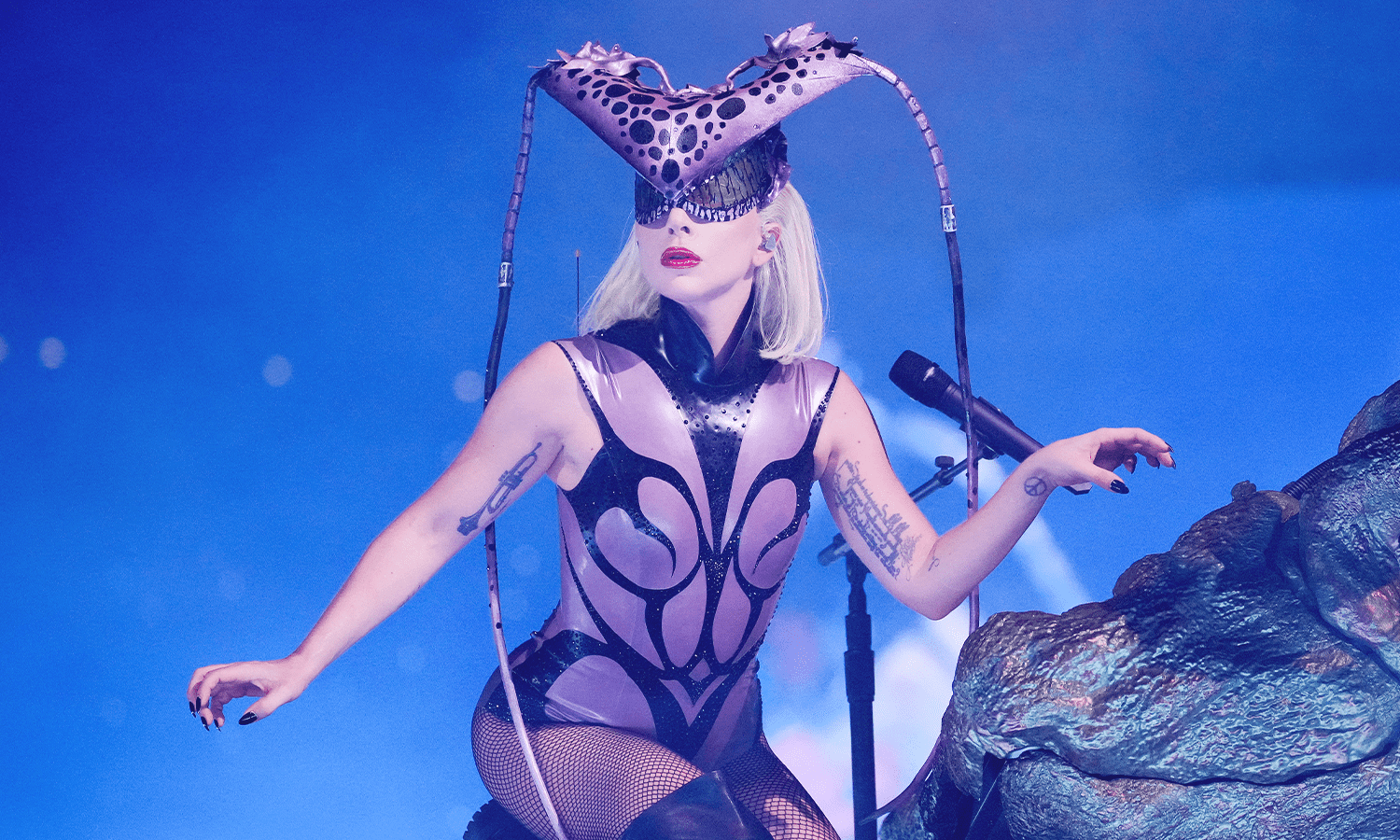 On Friday, March 13, 2020, I anxiously paced my apartment and refreshed my Chrome page. No, I wasn't on the CDC's website, even as my office sent everyone home and the city was shutting down around me. (Besides, everybody knew we were just working remotely for a couple weeks until this whole coronavirus inconvenience blew over!) Instead, I was on Ticketmaster, desperate to score the best seats for Lady Gaga's upcoming tour. The Chromatica Ball Tour, a "special six-city limited run of exclusive performances" was set to kick off in July 2020, and New York — er, East Rutherford, New Jersey — was on the schedule. Well, as you can imagine, things didn't exactly go according to plan.
After two delays, one year and 51 weeks, my friends and I finally hit the turnpike last week for Chromatica. We landed at MetLife Stadium along with 55,000 other Little Monsters (as Gaga calls her fans) — her largest US crowd ever. And, given that I had paid for the tickets more than two years prior, the experience felt free.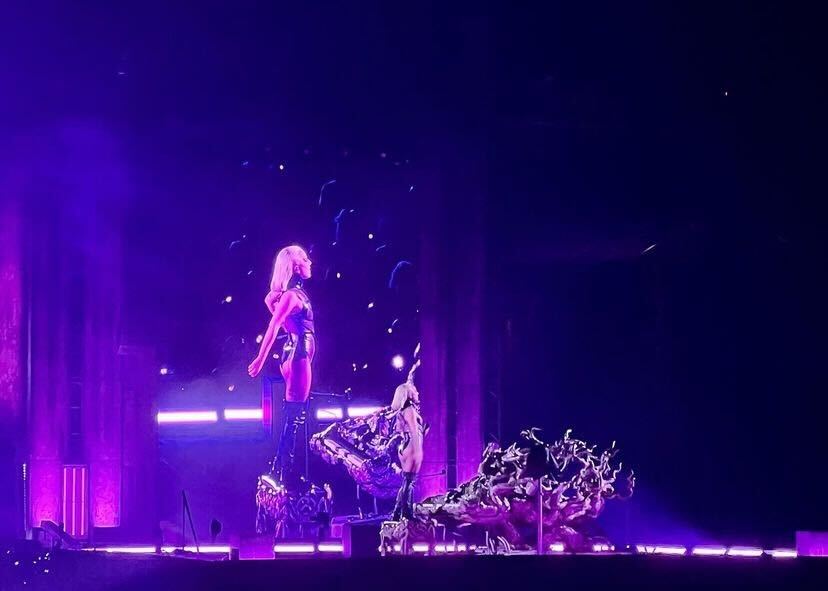 As chronically postponed concert tours begin to hit the road again, including The Rolling Stones, Avril Lavigne, Elton John and Adele (who's finally opening her long-awaited Las Vegas residency), there's a lot to learn from Lady Gaga's approach. Her return to the stage didn't follow the pre-Covid traditions of a classic, multi-city tour. Instead, just like she does with her music, Gaga reinvented the concept and made up the rules as she went along, starting by adding 12 additional shows. Keep reading to discover what made Chromatica Ball so unique and how Gaga's reimagining can be applied to other touring artists…
Bad timing became a blessing in disguise
In March 2020, Chromatica seemed like a victim of horrible timing. After all, there was only so much a dance album could accomplish when there was no place to dance. Then, as quarantine raged on, the album evolved into a way to free ourselves from the walls we were confined within, enabling us to, as music critic Nicholas Hautman put it, "escape to another planet where the clubs were still pumping out beats — instead of hand sanitizer — in a world where masking up and social distancing never existed."
Still, once it was time to leave the house and experience house music the way it was meant to be consumed (no, the irony is not lost), it felt like a homecoming. While artists like Taylor Swift and Charli XCX embraced the melancholy of confinement with their Covid-era releases, I don't want to sit and have a good cry inside a packed stadium. I want to dance, dammit.
All bops, no skips
Gaga opened her 22-song set with a trifecta of crowd favorites, "Bad Romance," "Just Dance" and "Poker Face" before transitioning to tracks from the tour's namesake album. It's rare to see an artist perform their biggest hits straight out of the gate in live shows, and the audience had the floor shaking with energy from that iconic first "oh-oh-oh-oh-oh."
It was clear the Chromatica Ball set list was designed to engage fans rather than promote a new album, especially since Chromatica is almost two and a half years old at this point. This is an especially shocking way to approach touring, given that Chromatica's debut was the biggest of the year for a female artist and the fifth biggest of 2020 across all releases — not some flop she was hoping to confine to the vaults. Artists, of course, are in the business of selling albums… but what if everyone approached each show as a farewell performance?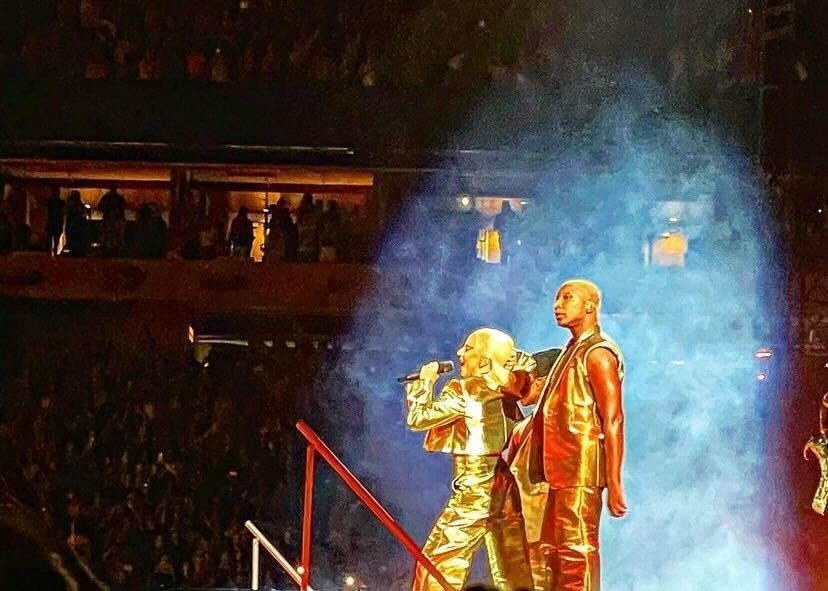 Kill the traditions
First, there was no opening act. While this was a surprise to many of us, it makes sense in hindsight. Why redirect energy from the headliner? Why have a new artist perform for a barely-occupied stadium with the New Jersey sun beating down on them and fans chatting away or scrolling through their phones? We planned for an 8pm start time and were greeted with an 8pm start time, thanks to our punctual queen.
Then, to close out the night, there was no encore. I loathe this tradition and feel it's insulting to both the artist and the audience. We're expected to beg you to perform? We paid you, babe! Meanwhile, the artists stand backstage, knowing full well they will return but putting us through the dramatics of waiting. Gaga effectively said enough is enough, closing out the show with her latest single, "Hold My Hand" from the Top Gun: Maverick soundtrack.
Always be referencing
As previously mentioned, the show opened with dance hits. Yet, the woman of the hour just stood there as we all lost our damn minds. According to Hautman, "Gaga was perched atop the stage in an avant-garde costume that confined her movements, signifying how she's been put in a box throughout her career as the radio-dominating, meat-dress-wearing pop star who had the world's eyes on her at all times in the 2010s."
She also harked back to her legendary 2009 VMAs performance of "Paparazzi," taking to the piano to perform some of her top pop hits, including the banger "Born this Way." These little easter eggs nodded to Gaga's early fans, acknowledging their support and influence along the way. Gaga even slipped into an entirely different character before our eyes, performing real hit songs from the fictional pop artist Ally Maine, her Academy Award-nominated character from the 2018 hit "A Star is Born."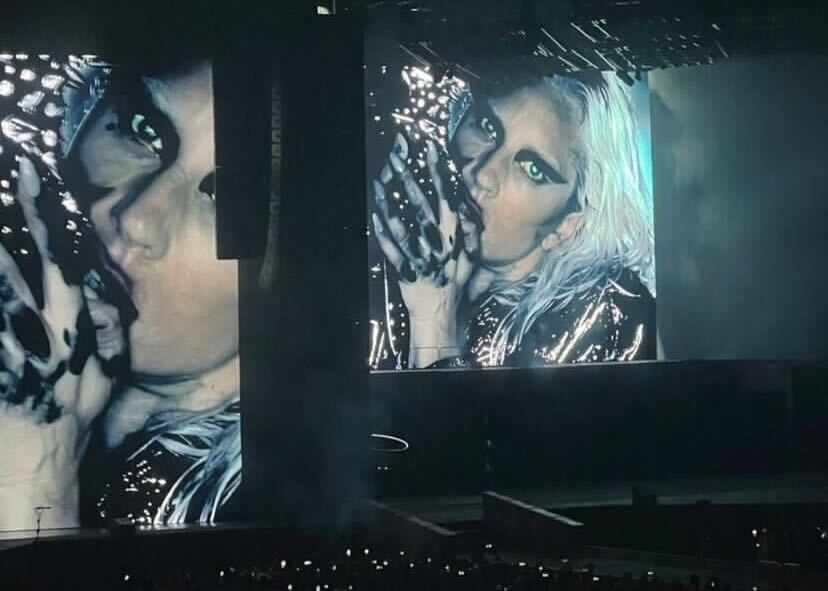 While almost everything was perfect, the biggest annoyances of the evening were no fault of Lady Gaga or her production staff — they were all about the venue.
MetLife wasn't ready
From the panicked parking lot attendants to the bartenders drowning in vodka sodas, it was clear MetLife Stadium wasn't prepared for the influx of 55,000 Little Monsters. While I would argue stadium event attendees have come to accept (and expect) light chaos upon arrival, the nervous energy among the staff was palpable.
With drink and merch lines 30 minutes deep before the show, inventory was already painfully low. Cocktails were the first casualty of the evening, with nothing but canned beer and wine options available by the time it was my turn to order. And don't even get me started on the scowls and whimpers about all of the unavailable t-shirt sizes.
Instead… Prepare for the audience you have, not the audience you have the supplies for. This was not the "chug a beer" crowd. Research into the performer and the audience demographics goes a long way to ensure the venue is crafting the correct experience.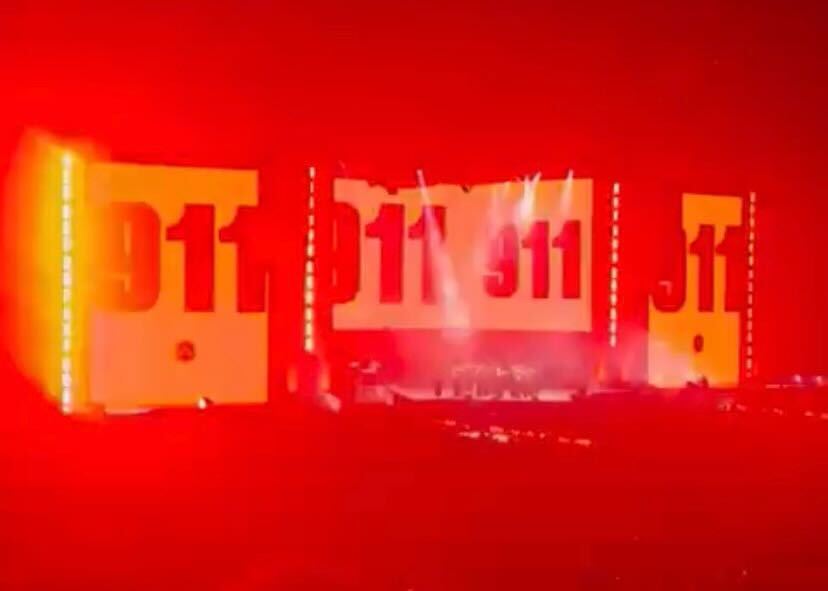 Concerts, especially on a large scale, are still new to us in a post-lockdown world. Just being in a venue, scream-singing and dancing so hard the floors shake, might be enough to send guests home happy for now, but that won't always be the case. Consumer standards are high and rising higher every day. So what will the next concert you produce show us that we've never experienced before?
Join us in XP Land. A community for experiential creatives and experience-makers, brand leaders and IP-owners, space stewards and venue visionaries — all of those in the business of epic gatherings and live, immersive storytelling.