How can the XP community help Save Our Stages?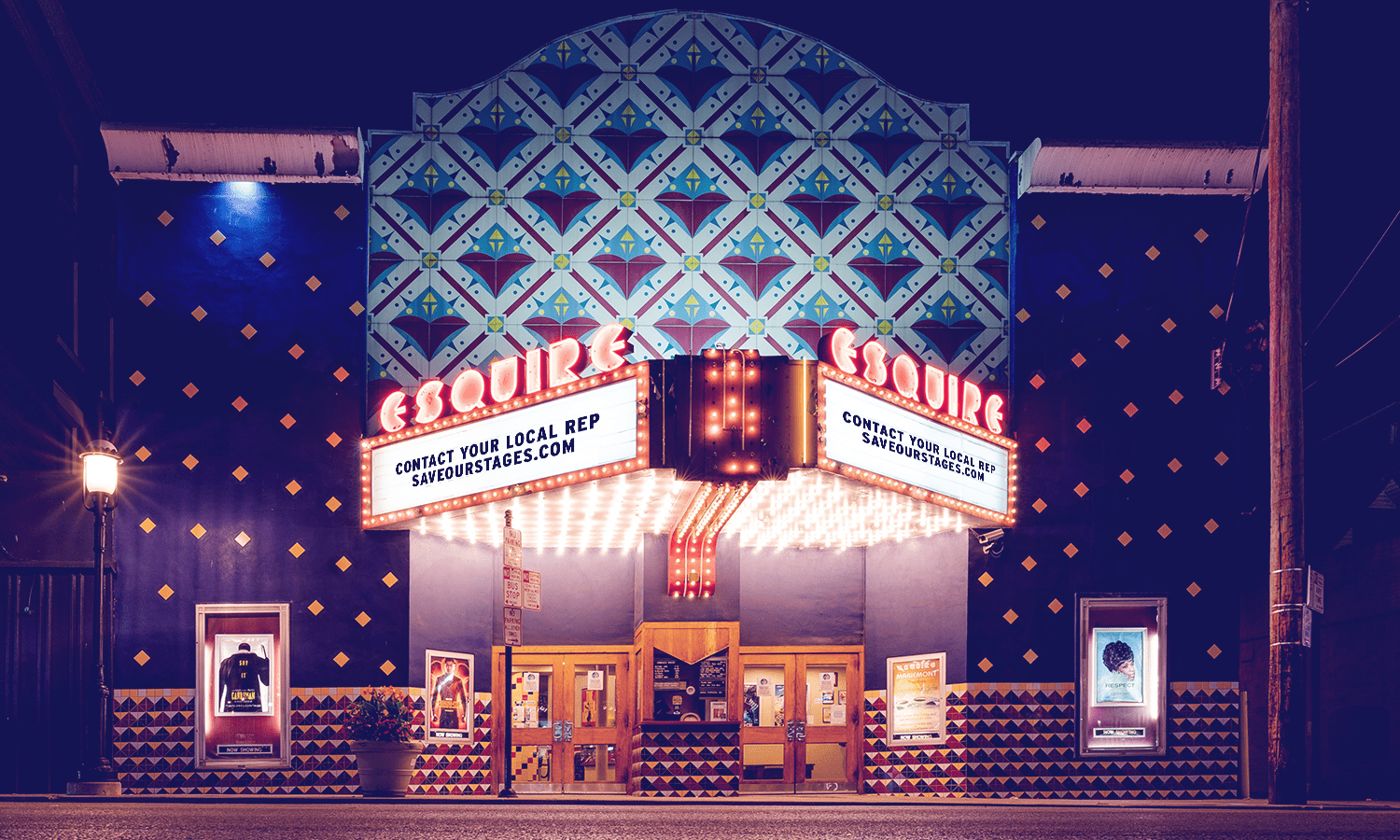 Hopping off of their bikes outside Times Square's St. James Theatre last week, New York Senator Chuck Schumer and "American Utopia" creator David Byrne posed under the marquee to commemorate the return of live theater and the success of Save Our Stages. The Schumer-led campaign, also referred to as Shuttered Venue Operators Grant, provides money to event spaces struggling to survive the pandemic through spring 2023. However, many independent venue owners argue that the effort hasn't actually saved their stages.
It took eight months of heated lobbying to pass Save Our Stages. And it wasn't until four months after its passage that the website was finally live for venues to apply for relief. Then, of course, it immediately crashed and was out of service for nearly three more weeks — big Affordable Care Act energy.
Even now, independently run theaters, bars, festivals and event spaces have been forced to close, either due to financial challenges or simply losing hope that relief will ever come. Without a venue full of consumers ordering drinks and food or buying tickets and merch, owners haven't been able to rehire employees, pay rent and utilities, or upgrade HVAC systems to new Covid-level requirements.
Good Room, a popular Brooklyn dance spot, has around three months left before it could potentially shutter. The Greenpoint venue was denied a grant and must now cover 18 months of back rent and other expenses. The club remained closed until September 2021, even when nightlife began to return this past June. Since reopening, the team has hosted multiple events to help fundraise for its operating costs. Meanwhile, larger venues owned or operated by billionaire entertainment companies like Live Nation and AEG have mostly survived pandemic setbacks. It's still unclear why Good Room was denied assistance.
We're still watching venues across the country be forced to close, even after help was promised. As producers and experience-curators, it's well within our power, and privilege, to help these community centers survive. How can the XP community save our stages?
Book events at independent venues
Yes, sometimes a giant, sponsored stadium or arena is the only place that will fill all of your attendees, but lest we forget, all the way back in 2019, the experiential industry was hyper-focused on intimate gatherings. These events, like acoustic concerts with major artists or VIP screenings and talk-backs gave major VIP vibes.
Indie on the Move has a comprehensive database of these small-scale spaces and Pitchfork, of course, interviewed 36 of America's best independent music venues on surviving and what's next. From Baby's All Right in New York to The Masquerade in Atlanta, there are plenty of 200-1,000-person capacity spaces to get creative with.
… and help expand their reach
Locals know and love these venues because they're part of historic lore. Los Angelenos have long heard the story of Catch One — according to Pitchfork,
In 1973, when Jewel Thais-Williams purchased a two-story, Mediterranean-style building on W. Pico Boulevard in Los Angeles, queer Black women like her simply did not own nightclubs. And the LAPD would not let the Thais-Williams forget this: Her club, which she dubbed Jewel's Catch One, was subject to constant intimidation, arrests, and intrusions––which slowed only when the beat cops were made skittish by the AIDS epidemic. Despite these challenges, the Catch earned a reputation as one of America's premier spaces for dance music and queer Black club culture, hosting such illustrious performers as Donna Summer, Janet Jackson and Patti LaBelle inside a multi-room layout that, on its best nights, feels like a gleefully haunted house.
When hosting an experience at these independent venues that are so rich with history, highlight it, and even build your event's aesthetic around the space. Tell the space's story on your event website and social media pages. Interview the owner or the cast of characters that have made the place what it is, then share in a newsletter. Your attendees crave these deep levels of connection, so use it.
Donate to NIVA
The National Independent Venue Association (NIVA) works with independent venues, promoters, festivals, and cultural hubs across the US. The nonprofit worked tirelessly to get Save Our Stages passed in Congress and specifically advocates for venues and festivals owned and operated by people of color, women, non-binary, LGBTQ+, veterans, and those with disabilities.
NIVA is extremely transparent about how donations are allocated. According to its website, "These donations are for the general operational budget, allowing the individual organization to cover expenses such as staff, office needs, programs, and more." Of course your company can make a donation, but there's more that should be done. Advertise that your organization will match any event attendees NIVA donation and provide links from your social media accounts and website to do so. Take it a step further and sell Save Our Stages merch at your next event as well as onsite donation opportunities.
More than anything, the XP industry needs to remember our roots. We're all active (or retired) event enthusiasts. Many of us started in this business as bartenders, stage hands, merch sellers or passionate fans. We know the magic of hole-in-the-wall venues where everybody knows your name. There can be a balance between large-scale corporate-sponsored experiences and supporting local business.
Join us in XP Land. A community for experiential creatives and experience-makers, brand leaders and IP-owners, space stewards and venue visionaries — all of those in the business of epic gatherings and live, immersive storytelling.