This just in: Event swag your guests will actually want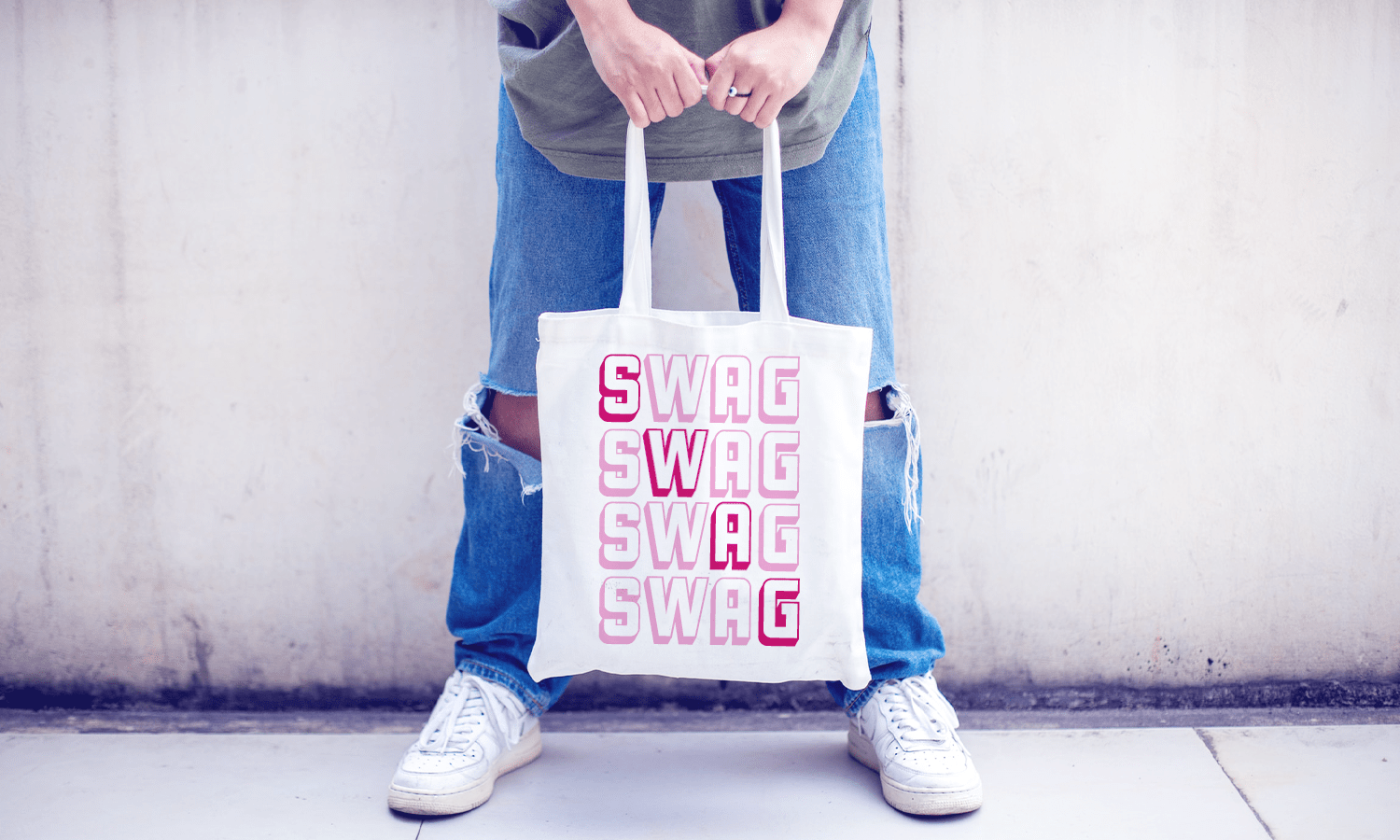 We're not saying we go to events for the swag (*ahem*), but we're also not saying we don't. Whether you love it, hate it or fall somewhere in-between, swag is an omnipresent part of the experiential… experience. But please, have mercy, not another canvas tote bag.
The right swag can be the cherry on top of a conference, festival or brand activation. With that in mind, we've rounded up some items that go beyond your typical water bottle, keychain or T-shirt—in other words, swag your attendees will actually want (and happily flaunt).
FOR MORE INTIMATE GATHERINGS
These are the items too good to hand out by the many thousands, but still great choices for those more intimate gatherings in the couple hundreds:
STILL BUDGET FRIENDLY:
If you've ever had to put your backpack or purse on a questionably clean public bathroom floor, then you already know the struggle. Laugh in its face with this genius swag from Clipa. What it looks like: a normal locking metal ring. What it does: clips onto anything from a restaurant table to a bathroom stall door. The secret? Tiny non-slip grip pads on each end of the clip.
Swag that's good for your noggin? We're all in. Meditation has been shown to have a host of benefits. Whether you're an old pro at mindfulness or looking to cultivate a few healthy habits for the new year, Headspace has you covered, with meditations on everything from stress to sleep to fear of flying. Added bonus: digital swag is all the rage for its sustainability and versatility, since virtual attendees can enjoy the goodies without leaving home.
Need to make a TikTok on the road? We gotchu. This clip-on LED ring light thrives under the pressure of on-the-ground content creation and would be the perfect addition to any swag bag. It's lightweight, portable and adjustable, with three different settings. Plus, it's USB rechargeable. This is one item that attendees can put to use right out of the bag.
The digital swag that gives back and keeps on giving: Kiva crowdfunds loans for the underserved around the world. When you give an attendee a Kiva Card, they choose who they want to lend to and for what, whether it's agriculture, health, technology or education. And when the loan is repaid — Kiva has a 96% repayment rate — they can send the money off to fund a brand new cause. Pretty cool.
PRICIER, BUT WORTH IT
For anyone who likes to take notes (*raises hand*), the Rocketbook Smart Notebook is a game changer. Write on the paper like normal, scan with the app, and then wipe down the page to reuse. Save the trees and your ideas at the same time.
NFTs are all the rage, but once you buy one (looking at you Brie Larson … and Reese and Gwyneth, etc.), how do you show it off? Or, better yet, how do you display one of the thousands of videos or GIFs that you take of your dog every day? (*raises hand again*) How about a video frame from Infinite Objects. The unboxing is amazing and it feels like the live newspaper in Harry Potter. For your event, how about an exclusive NFT, or a snippet of digital content or art that you've captured from the festivities? #yourewelcome
After a 10-hour day walking the floors of the exhibition hall or waiting in front of the stage to catch the last act, your event guests deserve a little self-care. Give them the gift of percussion with a Mini Theragun, which targets aches, pains and muscle tightness. Three speeds and 150 minutes of battery life? They may never leave home without it again.
THE PRACTICALLY FREEBIES
Much easier on the budget, but still cool enough for guests to form a line. Go ahead and slap that logo on there.
Great for summer events, concerts and festivals where the sun is blazing down, but bag requirements prohibit guests from bringing too much from home. Just check ingredients and make sure it's a good quality. Custom portable fans work great here, too.
Admit it: a tiny, adorable desk vacuum is one of those items you'd never buy for yourself but would use the hell out of if you had one.
Not just for the paranoid anymore, webcam covers provide an added layer of privacy no matter where you're working.
Fresh flowers ($2-$5 per bouquet wholesale)
At Advertising Week in October, TikTok gave out fresh bouquets of flowers from their branded booth. Attendees lined up for a little piece of sunshine as the winter months loomed. Not only were they a joy to carry throughout the day, they brightened up hotel rooms across Midtown for the duration of the conference.
Recently scored some awesome swag that you didn't see here? Have any ideas to share that your guests swooned over? Shoot us a note on Twitter, LinkedIn, or Instagram and we may just feature your favorite swag in an upcoming roundup.
Join us in XP Land. A community for experiential creatives and experience-makers, brand leaders and IP-owners, space stewards and venue visionaries — all of those in the business of epic gatherings and live, immersive storytelling.