XP to get you in the mood for Halloween events 👻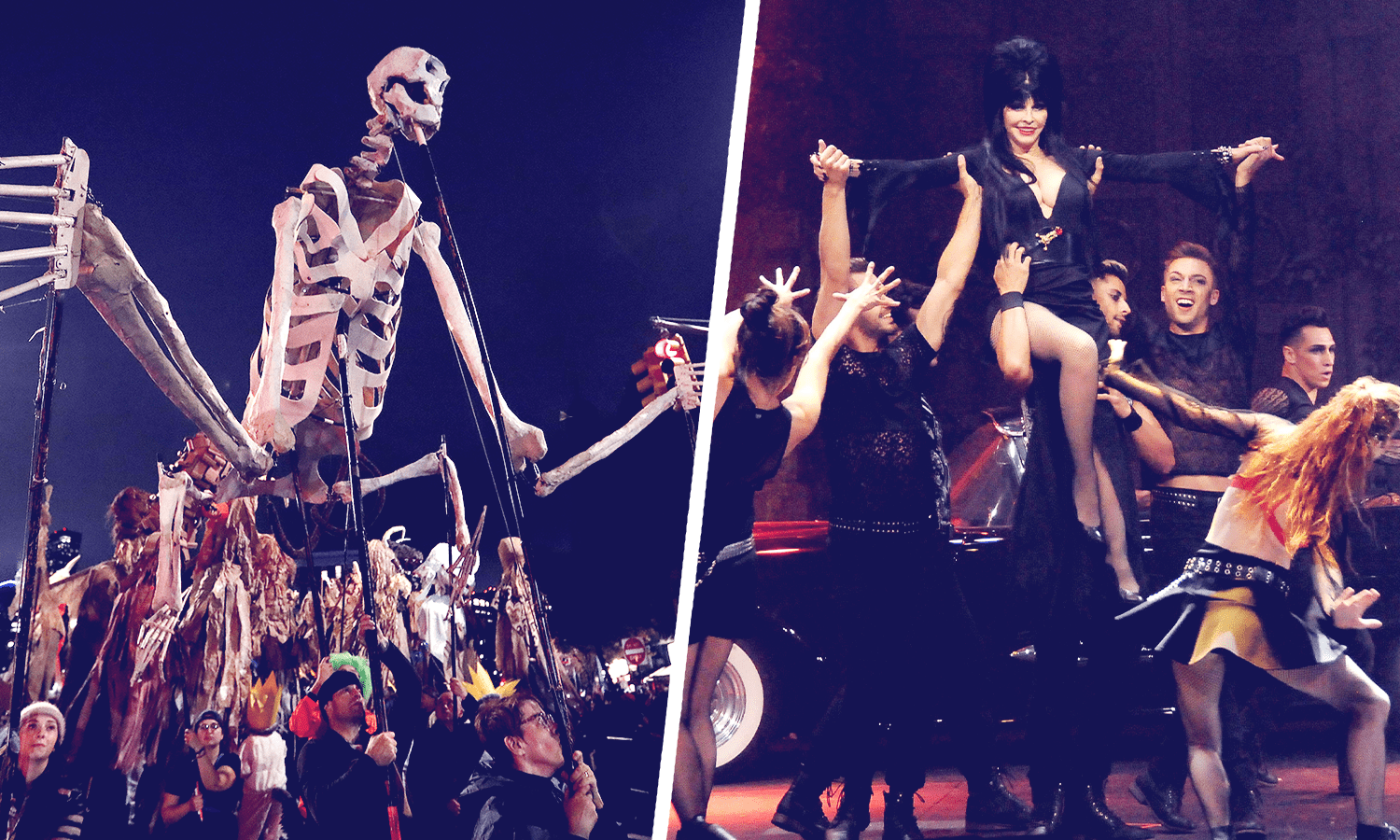 It's babies-dressed-as-pumpkins season once again! But never fear, if babies, cats or other small animals cosplaying as large, fleshy fruits with lots of seeds isn't for you, there are many more Halloween events of a slightly more sophisticated variety to be had.
Get lost in the world's largest corn maze or create your own costume and march in a festive parade with giant puppets. Scare the heck out of your friends at a haunted house with a chainsaw-wielding maniac or impress your date with a pumpkin carved in the shape of Elvis Presley. Wait, did we say sophisticated? Hmm, maybe it's the wrong holiday for that… Well, hell is truly the limit this year, so read on for spooky Halloween XP to keep you entertained from coast to coast.
The when: Oct. 29-Oct. 31
The where: McKittrick Hotel, New York City
XP highlights: The minds behind the immersive hit "Sleep No More" promise a "descent into darkness, dancing, and debauchery" at this Halloween experience, replete with live performances and an open bar. Here's the tantalizing dress code: "Dress up to dazzle, bewitch, or betray, dress as the damned soul, that has wandered astray, the hellion, the heathen, or debaucherous drag, come sparkling, come broken, or come scantily clad." Guests must provide proof of vaccination PLUS a negative COVID-19 test within 24 hours prior to the event.
The when: Select nights Sept. 9-Oct. 31, gates open at 7 p.m. each night
The where: Los Angeles, Orlando, Japan and Singapore
XP highlights: It wouldn't be Halloween withoutUniversal Studios' Halloween Horror Nights. Get a group of gutsy, foolish friends together and brave the chills and thrill of immersive versions of "The Haunting of Hill House," "The Texas Chainsaw Massacre" and "The Exorcist." Proof of vaccination or a negative test required for all attendees over 12, per recent L.A. County guidelines. Remember the theme of Halloween Horror Nights: "Never Go Alone" — but maybe leave the tiny humans at home for this one.
The when: Oct. 31, 7 p.m.
The where: Greenwich Village, New York City
XP highlights: The Village Halloween Parade is an NYC institution featuring giant puppets (terrifying!), over 50 bands (lovely!), dancers and artists (inspiring!) and most of all, YOU. As the website clearly specifies, "Anyone and everyone in costume is welcome," so get those creative wheels turning now. No ticket required to watch or participate, but if you wanna skip the inevitable long lines, you can get tickets here.
The what: World's Largest Corn Maze at Cool Patch Pumpkins
The when: Sept. 25-Oct. 31
The where: Dixon, CA
XP highlights: Not all who wander are lost, but you definitely will be when you attempt the world's largest corn maze at Cool Patch Pumpkins. Head to NorCal and get your pumpkin patch on, take a hayride, or press your luck in the maze. There's even a mini-maze for kids. So, get lost! But with, like, corn and stuff.
The when: Oct. 29-Oct. 31
The where: Banc of California Stadium, Los Angeles
XP highlights: If you're a fan of the film, this live-to-film concert is a no-brainer. Danny Elfman reprises his role as Jack Skellington, with Billie Eilish as Sally, "Weird Al" Yankovic as Lock, and Ken Page (from the film) as Oogie Boogie. Trick-or-treating and costume contests will delight kids and adults alike. Proof of vaccination or a negative Covid test required to attend.
The when: October 13-17 & 20-24
The where: Chicago Botanic Garden
XP highlights: Pumpkins walk among us. Walk among them at this artsy, spooky event at the Chicago Botanic Garden. Not only are these pumpkins the real deal (no fake root vegetables here), some of them are up to 150 pounds! Gather ye children and get thee to the gourds. Pumpkins are socially distanced for maximum safety.
Join us in XP Land. A community for experiential creatives and experience-makers, brand leaders and IP-owners, space stewards and venue visionaries — all of those in the business of epic gatherings and live, immersive storytelling.