Four ways to elevate a pop-up experience: inspiration from Single Drunk Female's Fresh Start Mart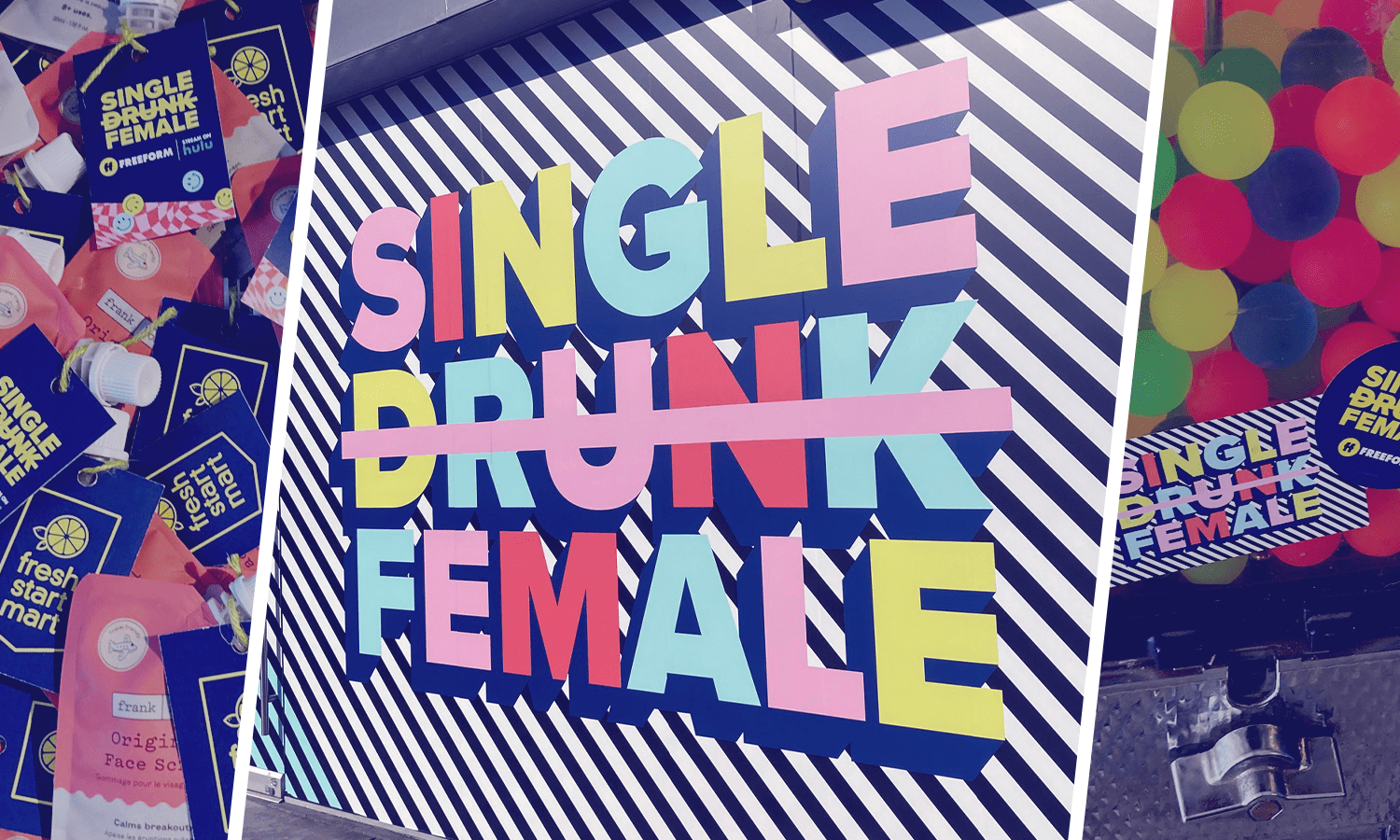 Way back in 2019, pop-ups were so overplayed that you couldn't walk up Fifth Avenue without hitting at least three. But the pandemic's experiential reset now has us nostalgic for the world of three years ago, pop-ups and all. These events' bite-sized formats make activations easier to manage as we ease back into large scale brand events.
Another highlight of 2019: you could go to the grocery store, mindlessly browse and leave with just a few things. No masks! No hoarding toilet paper! Luckily, we recaptured some of that pre-Covid magic at last week's Fresh Start Mart, a pop-up for Freeform's new show Single Drunk Female. The Fresh Start Mart operates on the premise that being a human is hard (lol, yeah), but at least you can still occasionally score free stuff.
The experience was, in a word, adorable, artfully curated to look like a real general store, complete with fresh flowers, a deli, a produce section and a coffee cart.
When executed well, short-lived activations like this are a great option for post-pandemic XP, as well as an opportunity to amplify past successful experiences. Many experiential thought leaders have turned to pop-ups as a dependably viable solution for hosting in-person events under today's restrictions, but there are advantages beyond regulatory requirements.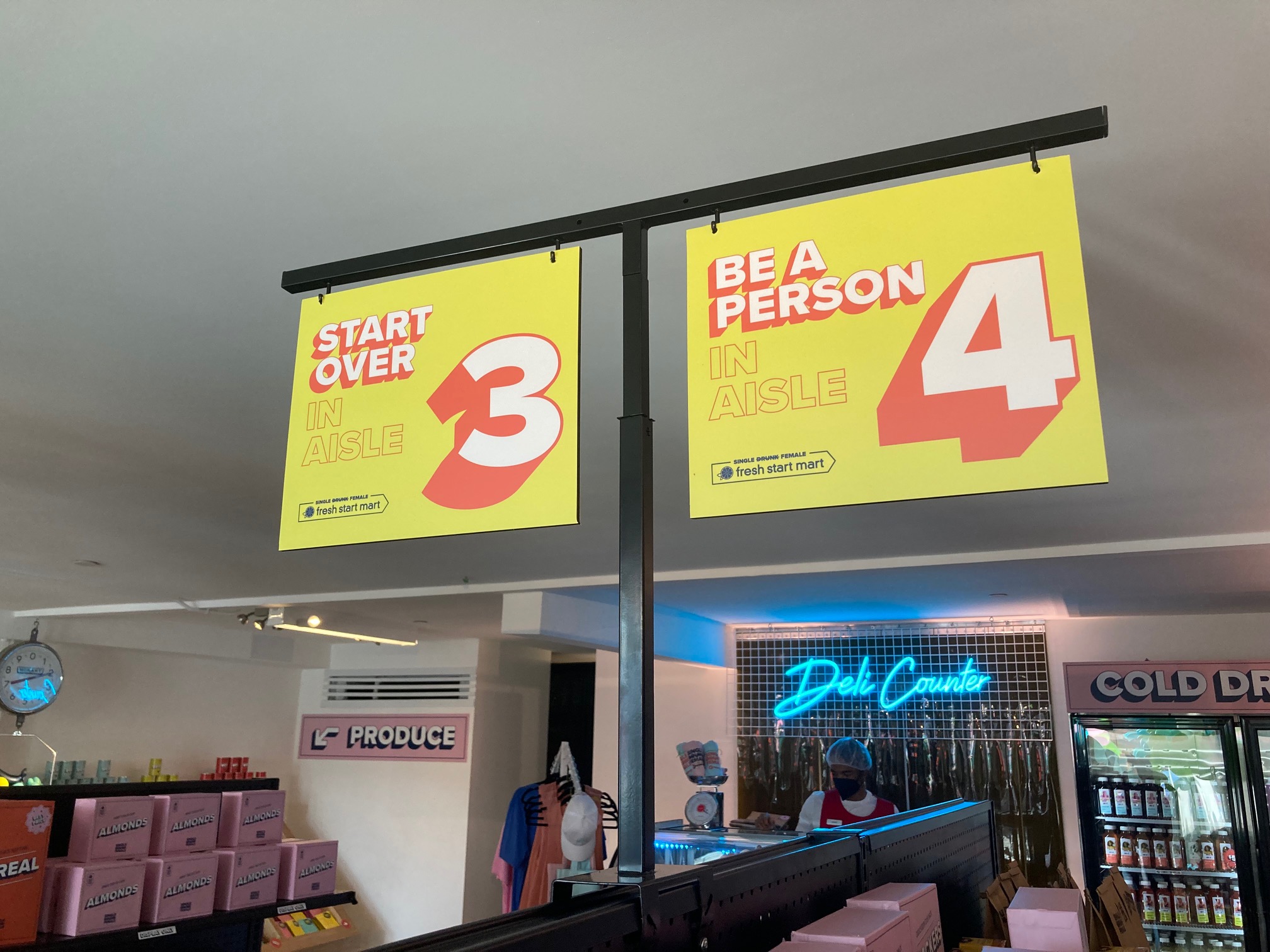 Take some inspiration from the Fresh Start Mart as you ideate your next pop-up experience.
1) EMBRACE LIMITATIONS
This tiny store was so freakin' cute because limitations force us to be creative in ways that ultimately benefit attendees.
XP takeaway: We often get better returns with smaller events that give us more control over the design and narrative. Pop-ups make it easier to create high-energy experiences tailored to the audience. Invest a large chunk of the budget in design. You'll definitely need the expertise of a set designer, but consider consulting with interior decorators and props masters as well, to fully flesh out your aesthetic. Remember that it's Instagram's world, and we're just living in it; if the experience doesn't photograph well, it won't perform well, either.
2) FOSTER INTERACTION
Interacting with the staff at the mart was a delight. The guy at the deli counter told me he could tell when I walked in that I was excited to be there. And he was right — because I'm the target audience.
XP takeaway: Chances are, you're creating this pop-up with a niche audience or specific product in mind. Knowing your target is the most critical step, because it's the only way to ensure the experience is relevant. Be so integrated with your audience that you always know what they want next. Then, foster interaction online — amplify content across digital channels like social, on-demand video or podcasts. Content expands the experience, which drives word of mouth.
3) EXPERIMENT
As I entered the mart, an attendant handed me an envelope full of fake cash (kash?) to "spend" on branded swag. There were T-shirts, coffee mugs, water bottles, face masks, playing cards, beanies. And more. So much more!
XP takeaway: Pop-ups create opportunities for an evolving brand strategy and experimentation. Use them to crowdsource ideas and gather feedback. At Fresh Start Mart, the super-small footprint meant lower overhead costs, which allowed its creators to invest in a serious swag strategy. Guests left with gifts in tow, feeling like they had gotten away with something.
4) CREATE FOR THE WORLD WE LIVE IN NOW
There was one lingering issue. After I checked in outside (proof of vaccination and mask were required to enter), I was handed a wet wipe, my envelope of "cash" and a printed map showing the layout of the store and all the activities available. Honestly, the map was not necessary — the store was so tiny that it was self-explanatory. Receiving this many items at the door felt like overkill, but I did appreciate their attention to detail.
XP takeaway: Hosting pop-ups allows us to manage new health protocols more effectively while potentially reducing the risk of Covid transmission. But don't let Covid-care blind you to other issues facing our world today. Attendees demand safety and sustainability. Consider taking on a health or climate partner to not only amplify exposure, but give back during the event, too.
In an age of frictionless convenience and on-demand everything, Fresh Start Mart was oddly refreshing. It was reminiscent of a children's museum, filled with kid-sized farm activities like pretending to milk cows, run a general store and buy groceries. Maybe the best experiences — pop-up or otherwise — are a form of play, which has been shown to be beneficial for our mental health. Like power ballads and self-care, Fresh Start Mart was kinda cheesy… and there's nothing wrong with that.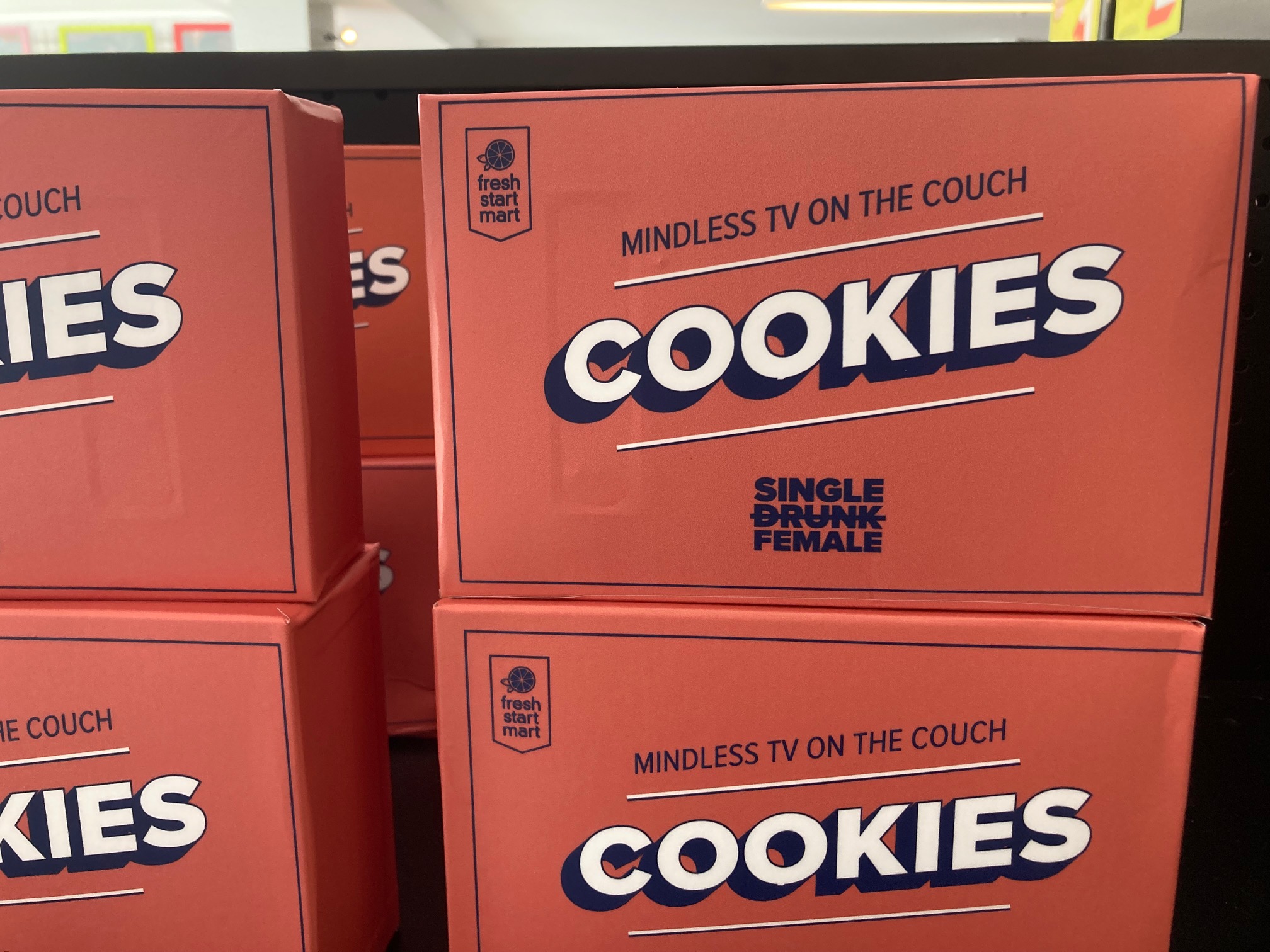 Photo courtesy Maylin Tu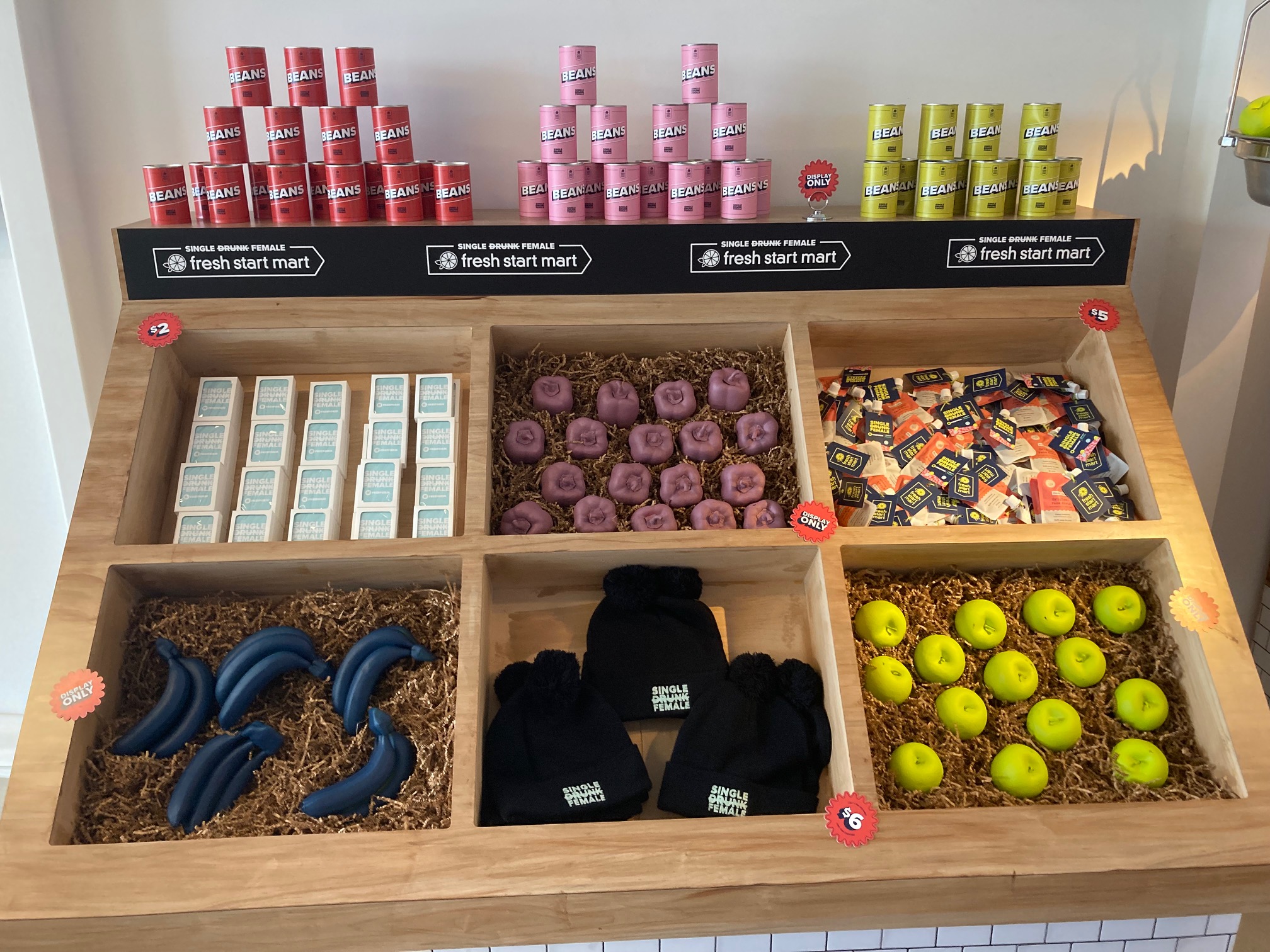 Join us in XP Land. A community for experiential creatives and experience-makers, brand leaders and IP-owners, space stewards and venue visionaries — all of those in the business of epic gatherings and live, immersive storytelling.