XP Land's comprehensive guide to virtual event platforms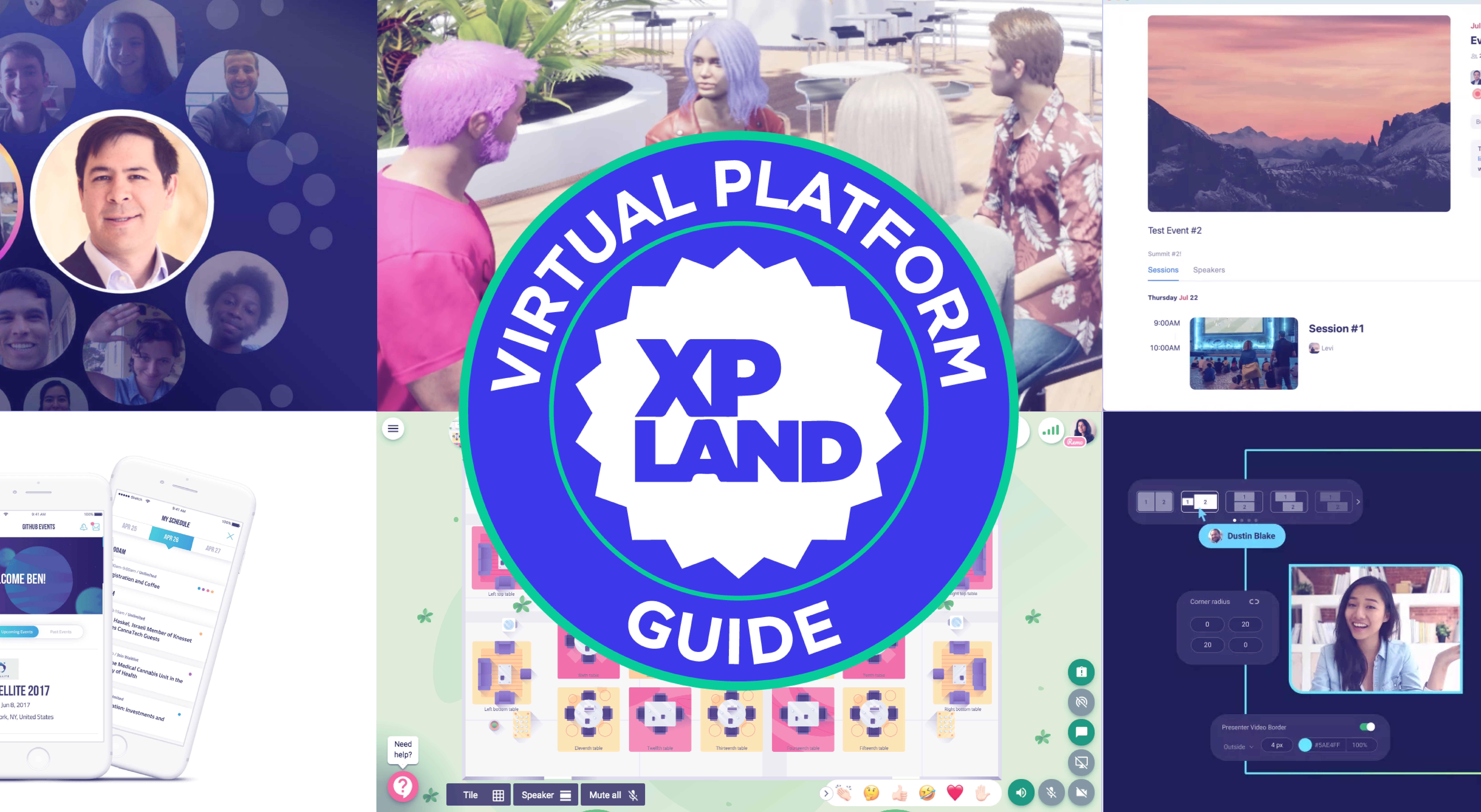 Over the past two and a half years, we've seen incredible innovations in virtual event platforms designed to bring aspects of the live experience to virtual attendees. Key players like Notified and Brandlive have completely overhauled their pre-pandemic platforms to improve UX, visuals and streaming quality. As the tech improved, the money kept flowing in… for a while.
The bubble for event tech burst earlier this year. Hopin, arguably the greatest breakout star in virtual events, laid off 29% of its employees in July after having already laid off 12% in March. Long-reigning virtual event powerhouse ON24 went public in November 2021, but its stock value has dropped more than 75% since then.
The brutal fight for clientele in a market slowly shifting from virtual back to IRL has created one option for the less-sexy platforms to stay relevant: hybrid.
That's good news, because the future of the events industry is hybrid. A virtual component to a live event should be an expectation, not a bonus. Whether it's a podcast, a stream-in experience, live-to-virtual attendee networking, or a full-on metaverse counterpart of a live event, virtual options allow brands to expand their audiences and offer a taste of what happens at the live experience. It's a nice way to build some FOMO, build new audiences globally and increase revenue.
We've spent more than two years exploring hundreds of event platforms to figure out which ones are poised to succeed in the reborn events world. These leading platforms put an emphasis on hybrid, video production tools and immersive experiences.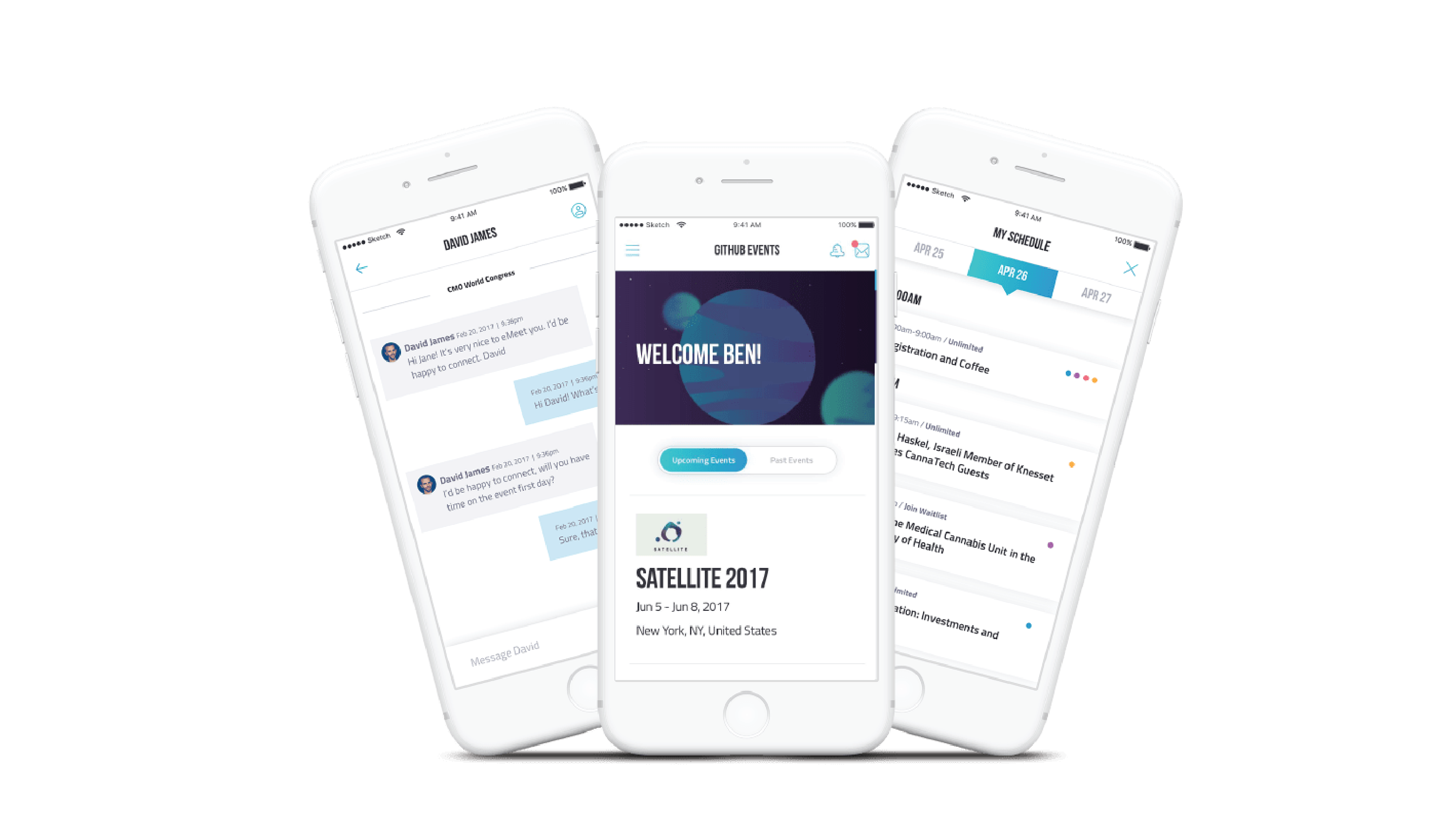 Best platforms for hybrid
Mobile experiences that serve in-person attendees with a virtual platform offer advantages beyond just their accessibility:
They serve both virtual and in-person attendees with the same product
They easily connect virtual and in-person attendees for networking
The notifications are much more familiar to smartphone users than the desktop versions
Not every event needs an app. Some platforms come with a mobile web option that does the trick, and there's a growing movement away from downloadable apps because they're a hassle to install and navigate as well as an extra expense to build.
The top-tier hybrid platforms offer features that seamlessly translate a desktop experience into a mobile one, whether through an app or a mobile site.
Explore the best platforms in the hybrid events world: Hopin, Webex Events, Bizzabo and Zoom Events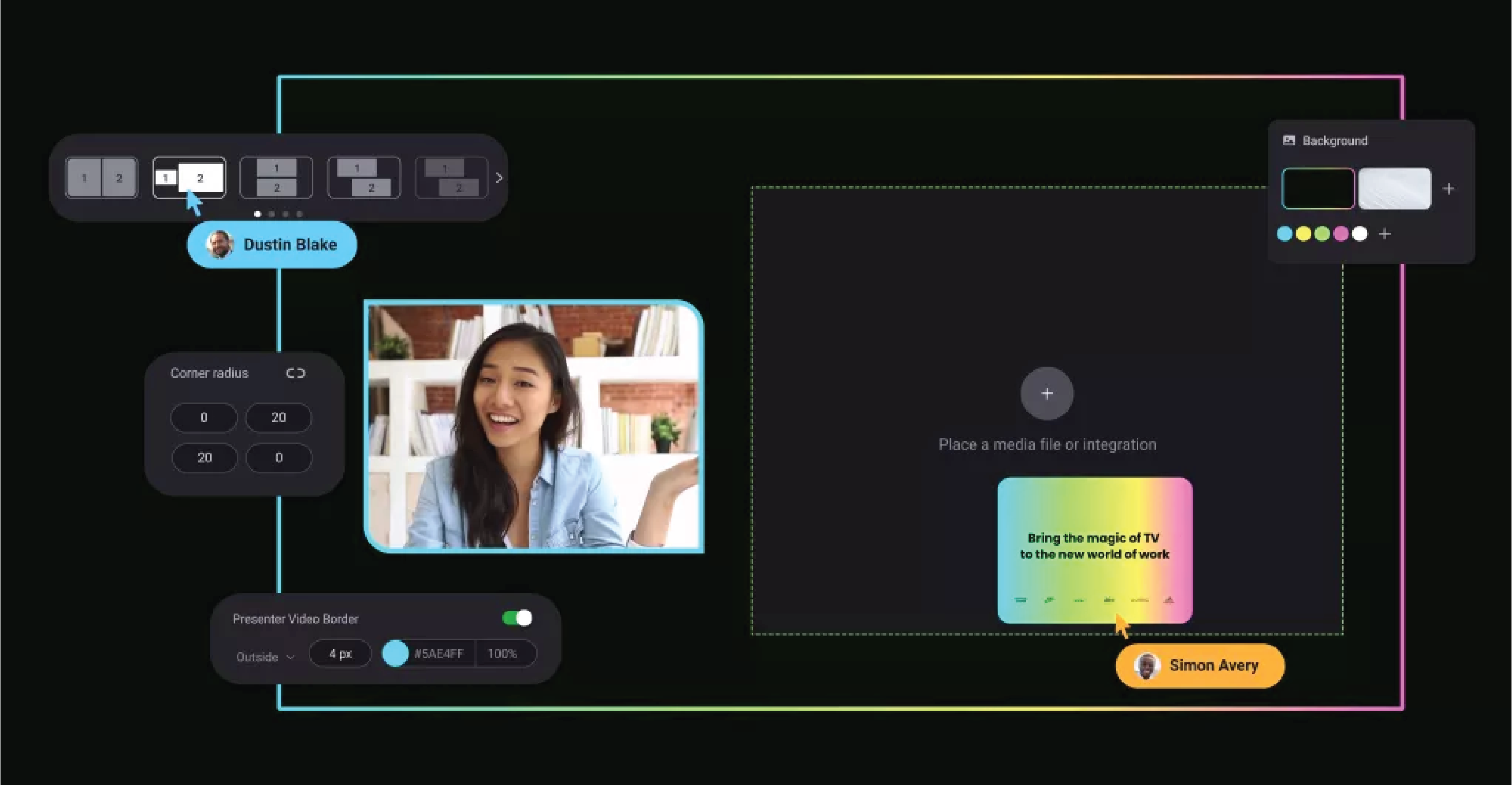 Best platforms for integrated video production
There is absolutely no excuse for mediocre video production at a virtual event. It's imperative that you have professional-looking graphics to enhance your video content. There are a number of studio tools out there, including Restream, Streamlabs, Onestream, Dacast, vMix, XSplit, OBS Studio, Switcher Studio, StreamYard and Wirecast that will do the trick if your production team has experience with those technologies.
For the less-technical rest of us, there are a number of platforms that have developed their own video studio tools to stay competitive and offer all-in-one systems for delivering highly produced video content inside a virtual or hybrid event.
Explore the best platforms with video studio tools: Brandlive, Notified and Kaltura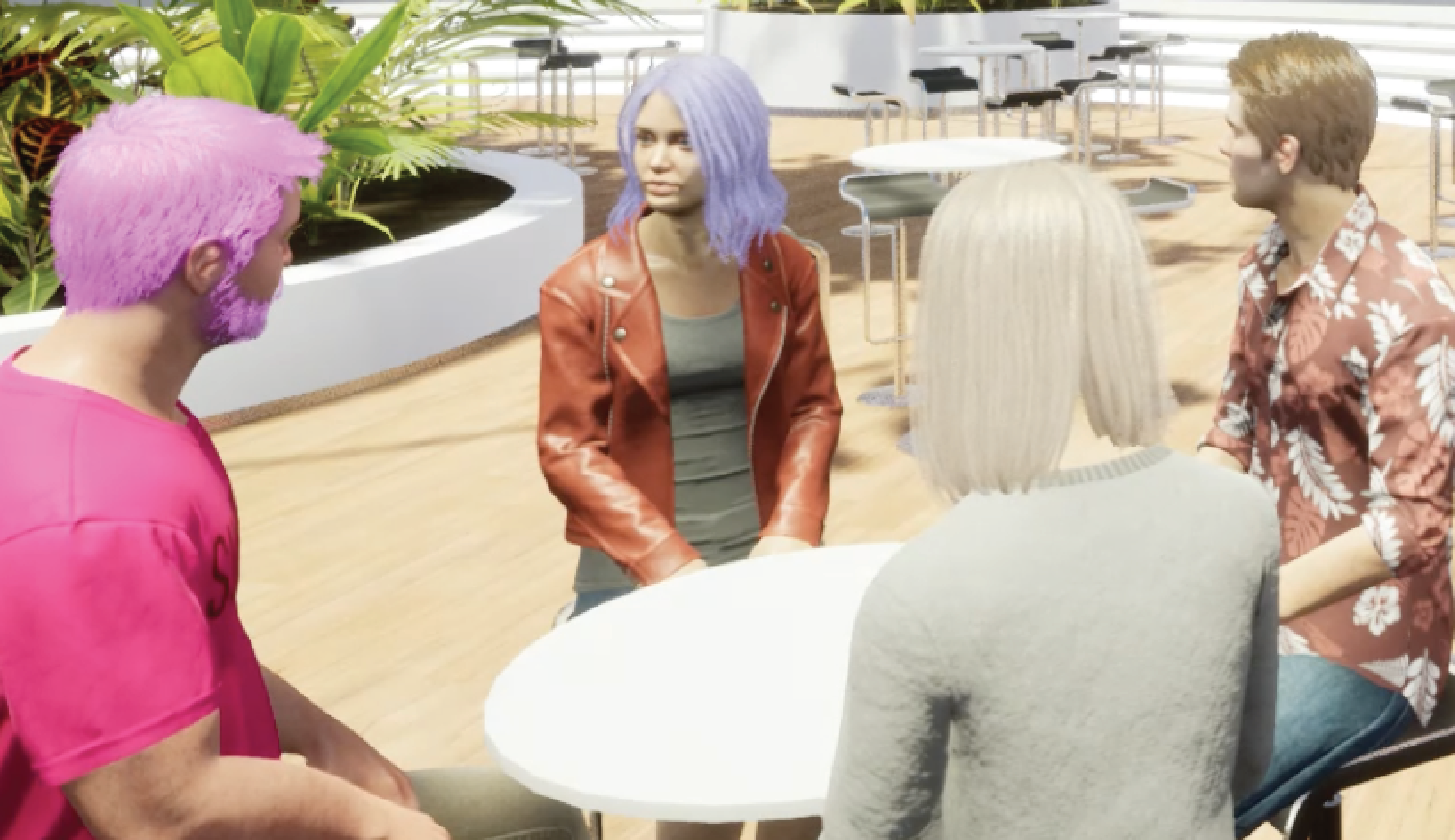 Best immersive platforms
Immersive platforms by definition shift the focus away from content and towards the experience of "being there." That's certainly not a fit for every virtual event, but it can work well for product launches, brand activations and VIP experiences, among other XP. Just ask MTV, Chipotle, iHeartRadio, Millennium Hotels, PATRÓN, Gucci and Sotheby's, who have all built branded experiences within the metaverse.
These platforms are an excellent way to elevate brands, demonstrating that they're not just about driving revenue; they want to create cool experiences for their audiences that both connect them and wow them.
Explore the top 3D immersive platforms: SURREAL, The Echo and AltspaceVR
---
…and, all the rest!
Here are our shout-outs to some of the other cool features we've come across while exploring virtual platforms. If you're looking for something unique, read on.
Best platforms for table-based networking
Virtual tables allow attendees to float between small conversations as they please, and they can be a good fit for virtual fundraising galas, cocktail parties and casual networking events. Explore the best table-based networking platforms: Remo, Airmeet and Rally
Best platforms for attendee matchmaking
AI-powered connections are a crucial tool for informed networking, which, when done right, can result in valuable outcomes ranging from lead generation to partnerships and new jobs. Explore platforms with attendee matchmaking capabilities: Brella, Swapcard and Grip
Best platforms for a unique networking experience
Virtual networking can be, in a word, exhausting. To round out our reviews, we're covering some of the more, let's call them quirky, options for connecting peers at virtual events. Explore platforms changing up online networking: Run the World, Hubilo and Wonder