What are the pandemic-era prospects for the new slate of experiential hotels?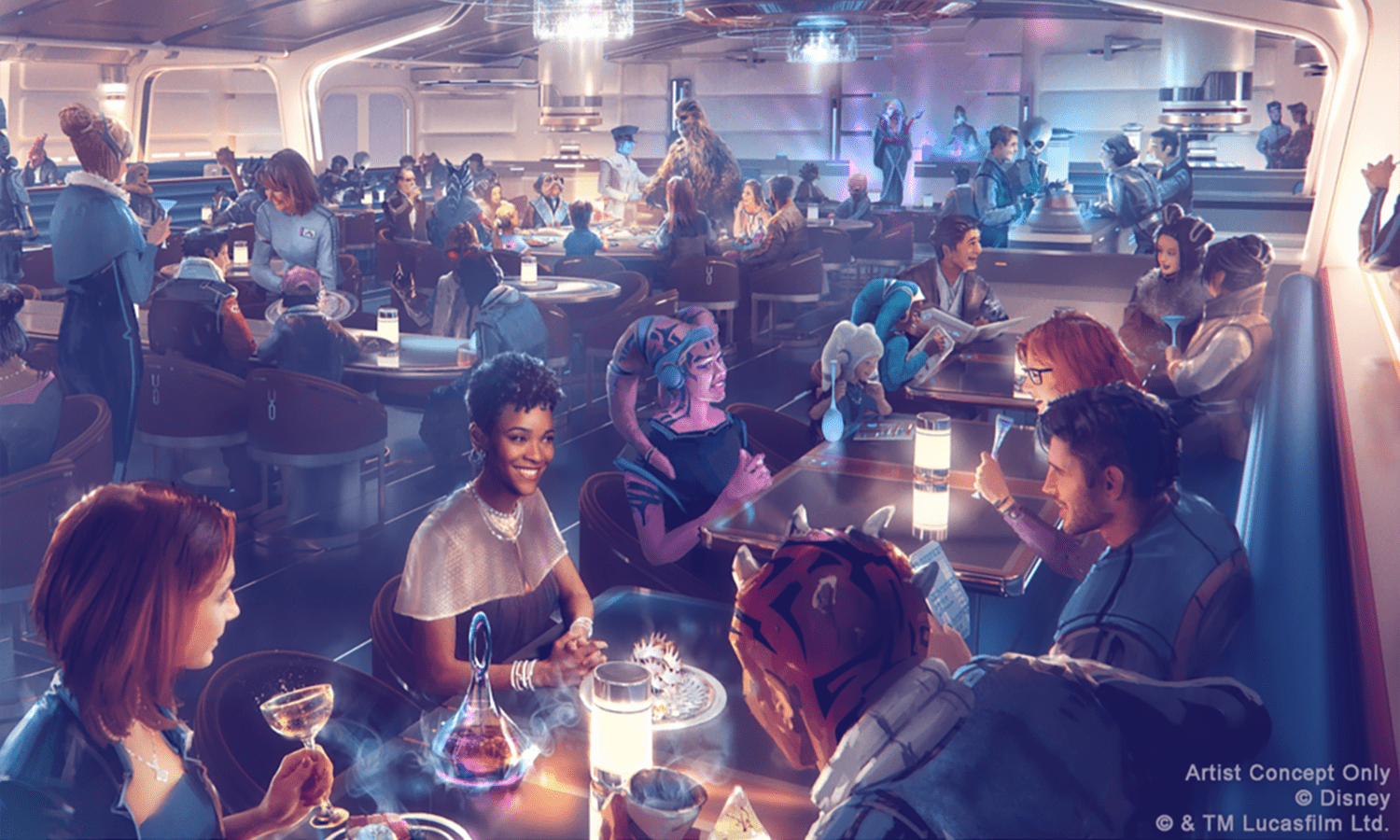 In news to absolutely no one, the tourism industry is hurting. We just did the math and TSA traveler numbers show a drop so far this month of more than 20 percent compared to the same period in 2019 (you know, the before times). Seems maybe not the best period in which to launch plush, pricey experiential hotels, right? Well, unless you have the deep pockets of, say, Disney or Jimmy Buffett.
The "trailer" for Disney's Star Wars Galactic Starcruiser ("much more than a hotel," per their FAQs) dropped last week. The multi-channel entertainment company certainly seemed to have taken a no-holds-barred approach to building out the two-night experience. The house of mouse bills it as "part live immersive theater, part themed environment, part culinary extravaganza, part real-life role-playing game."
If the offerings live up to their descriptions, this might be some unmissable XP for Star Wars fans.
Well, those that have $6K+ (no alcohol included!) to drop on a two-night adventure. We're talking lightsaber lessons, a "smugglers run" on the Millennium Falcon, the opportunity to hide a stowaway working for the Resistance, command bridge training — it appears to be a bit of a choose-your-own-adventure situation. Oh, and each of the 100 cabins and suites has a view of "space."
The Star Wars Galactic Starcruiser experience doesn't launch until Spring 2022. This could be Disney's saving grace since the pandemic, and resulting travel advisories, appear to be almost back in full swing from the Delta variant. Face coverings are currently required inside regardless of vaccination status at Walt Disney World Resort in Florida, where the Galactic Starcruiser is located. There's no word yet on what the hotel's Covid protocols will be.
Meanwhile, crooner Jimmy Buffett's Margaritaville Resort Times Square just opened for business.
And the vibe over there is a wee bit different than the Disney experience. A 32-foot replica of the Statue of Liberty holds a margarita instead of a torch as guests relax at the 5 O'Clock Somewhere bar and License to Chill cocktail lounge. A plethora of palm trees contribute to the paradise-themed décor, and the hotel features the only heated year-round outdoor pool in Times Square. (There's no pool aboard the Galactic Starcruiser, btw). The resort's site says that they've amped up their sanitation practices, too.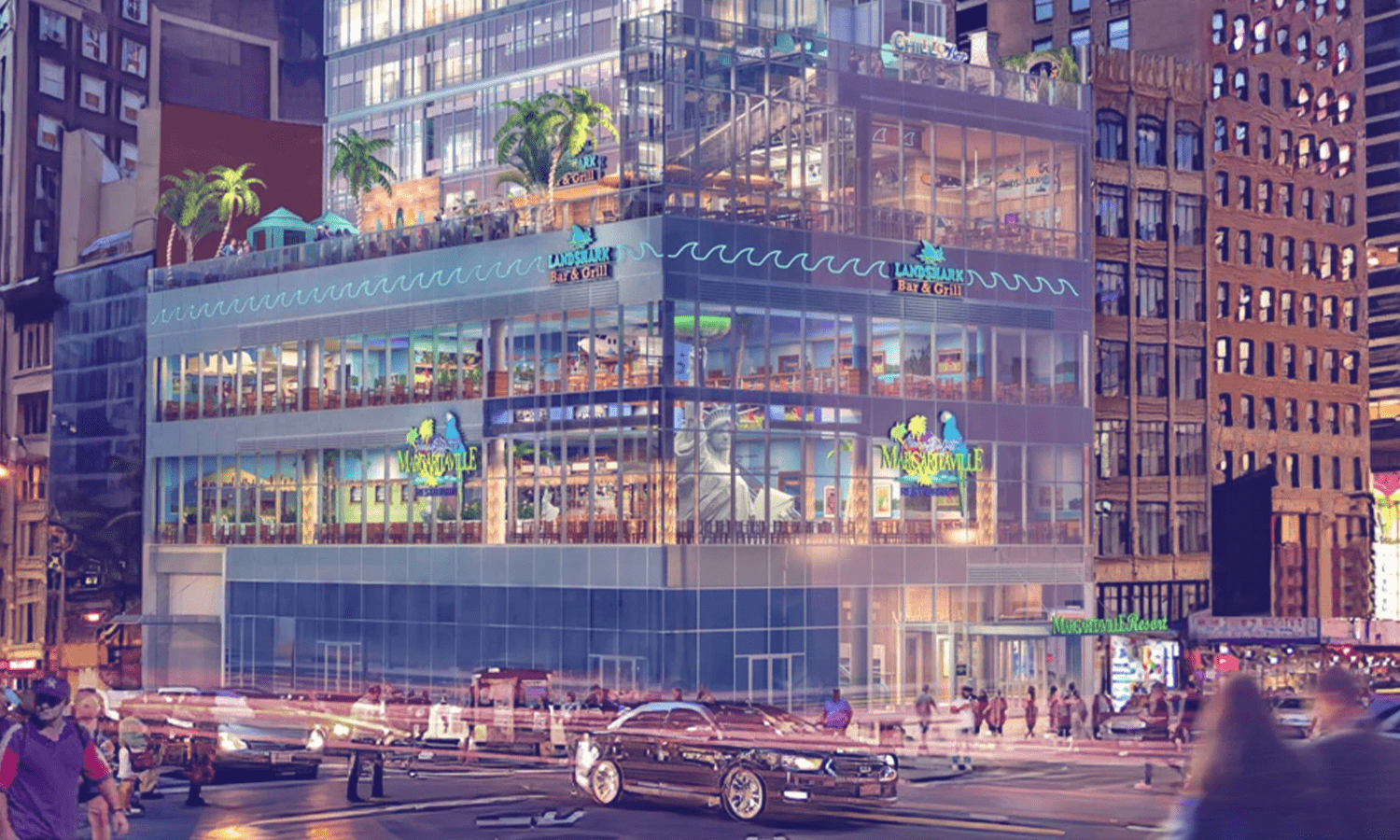 "On the island of Manhattan, as we're coming out of the pandemic, this is a lucky charm that says it's time to go back out and have fun again," Buffett told Bloomberg in June of his 234-room resort oasis.
After a major dip due to Covid-19, the luxury travel industry is finally seeing a surge in profits. Despite Delta's risks, pent-up demand still drives bookings, which bodes well for the new Disney and Buffett ventures. The growing consumer power of Gen Z, which prefers experiences above all else, could also be a boost for these new experiential hotels.
We'll keep an eye out for the occupancy numbers, when and if they're made available.