Top 10 list of XP essential end-of-summer reads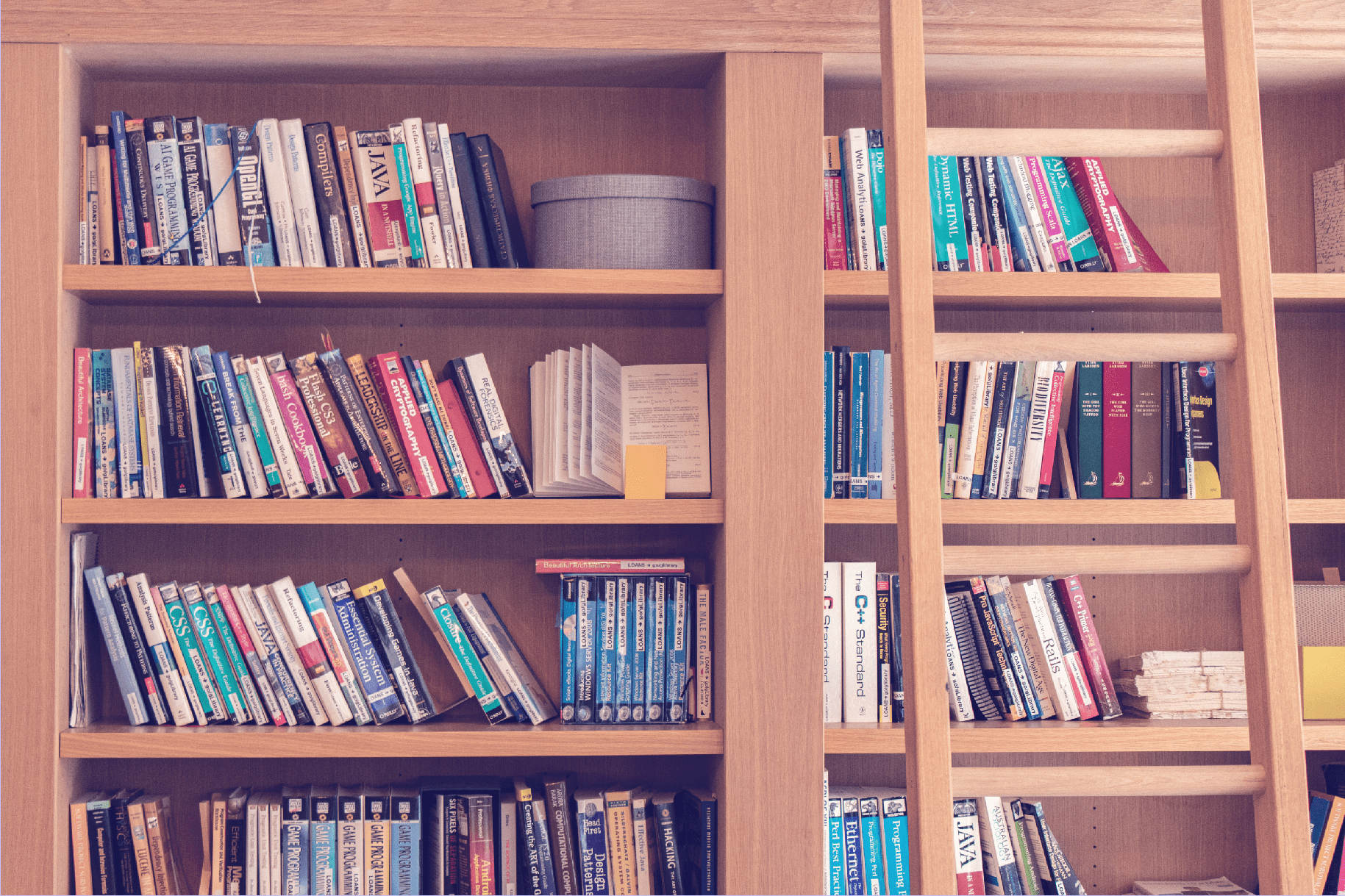 We're feeling reflective as summer ends and guessing that, maybe, you are, too? It's been a weird few months and as we head into fall, uncertainty around how we'll share experiences, and create them, persists. This isn't exactly the entrance to autumn we were hoping for — no matter how old we all get, September will always feel like a brand new school year and a fresh start — but we're so glad we're in this together.
To mark the end of the season, we asked the residents of XP Land to choose their favorite XP-related articles to share with you. As you'll see below, our staff's selections mostly fell into two big buckets, one dealing with how various tech platforms and concepts have evolved over the pandemic and influenced our virtual experiences, and the other concerned with the more mental and emotional aspects of XP. Of course, the two are very much intertwined.
We hope this collection will help to inspire you and the experiences you're planning for the fall and beyond.
---
The Event Industry Is Being Confronted by Its Napster Moment
Skift
"Zoom is the Napster of the event industry."
Recommended by Erica, Founder & CEO
As we all continue to scramble to find the best solutions for clients and also for creating experiences that matter, I find that I need to remind myself again and again that this is a long game. One thing became painfully obvious because of Covid: Gathering is what we missed the most. But, much of how we gathered was broken and tired and in need of a refresh anyway. This report was written early in the pandemic, but its forgiving comparison of Zoom and other "clunky" virtual event tech that is just now maturing to the early days of Spotify and other music streaming platforms still resonates. "Those early software companies promising the moon on digital music…were really just 0.1 version of the revolution to come," reads the article. And to that I say: Viva la revolución! (Photo: Unsplash)
---
Why You Need to Protect Your Sense of Wonder — Especially Now
Harvard Business Review
"Cultivating experiences of awe is especially important and helpful now as we renew our energy and make plans for a more hopeful future."
Recommended by Heather, Contributor
Show me someone who doesn't need a little bit more awe in their life right about now and I'll show you someone who hasn't been living on Planet Earth these past, oh, 18 months or so. We've been cut off from our regular sources of awe for too long, with far too few of the kinds of communal experiences that stoke our creativity, alleviate our anxieties and just generally make us feel good. This piece is centered around the concept of "awe interventions," which I  love. The authors suggest we take "awe walks" and create "awe playlists" (videos or music), among other awe-triggering ideas that I believe should be incorporated into the experiences we're building. "How are we creating awe?" is a good question to ask about all of the XP we create. (Photo: Boris Zhitkov / Micha Pawlitzki)
---
'Limits Are Non-Existent in the Metaverse!' Video Game Concerts Become Big Business
The Guardian
"What we always ask is, 'What would you want to do in Fortnite that you can't do in the real world?'"
Recommended by Greg, Design Director
What is a concert? A communal experience with a give-and-take between artists sharing their souls and an audience shouting their thanks and shaking their money-makers? Or, is it an expanded, interactive, animated music video where you can jump on stage without being pummeled by a bouncer? The Gen Xer in me says the former, but in a time where the roaring of the crowd or backstage hijinks can get a band's tour shut down, perhaps the latter shouldn't be dismissed out of hand. And, maybe one doesn't preclude the other? Who knows — since in this new virtual world The Police wouldn't have to share a tour bus or even a stage to go on tour, maybe this is how they get back together? (Photo: Epic Games)
---
Who Needs a Whirlwind Trip When You Can Take It Slow?
New York Times
"Slow travel is about intentionally choosing where you will do less in order to experience more."
Recommended by Nick, Site Manager
Post-pandemic travel is going to look different. As personal health and climate concerns grow in our collective conscience, the experiences we seek out while traveling will change. Enter the "slow travel" movement, which emphasizes a reduced carbon footprint, slower transiting and making time to create space and spontaneity. Will this be the death of "tourist trap" XP? Probably not. But I hope to see more local, sustainable and unique experiences popping up to cater to travelers looking for a different, more mindful way to explore the world. (Photo: Kate Bauer)
---
Covid Research: Live Events Are Safer Than Shopping
Live Design
"One key finding indicates that the risk of catching Covid-19 at an in-person event is typically eight times lower than the general risk of infection in the metro area where it was held."
Recommended by Sam, Head of Content
Am I searching for good news that supports my desire to return to live events? Yeah, I am. It's clear that by getting vaccinated and masking up we can have concerts, festivals and other experiential activities back in our lives. IMHO, the additional caution and care that goes into live events is what ultimately makes them so much safer. If only we could implement the same protocols across the more mundane tasks of our daily lives. (President Biden? Are you reading this?) (Photo: Jose Trinidad)
---
The Livestream Show Will Go On. How COVID Has Changed Live Music — Forever
Time
"The real unique opportunity here is for artists to use that format in engaging with their audiences one to one."
Recommended by Parisa, Contributor
For many, a pandemic silver lining was tuning in to artists streaming live from their kitchens dressed in PJs. Platforms like YouTube, Twitch, Yoop and First Tube Media worked to "bridge that gap between live concerts and virtual music streaming." Not only did they satiate our need to experience something outside of our homes, but they also created a place for community that would stretch far beyond our screens. These streamed events allowed fans to casually interact with artists like they never had before, and fans found new friends in the most unlikely of circumstances. Even as we see the return of IRL concerts, we can't ignore the uniquely personal and accessible quality the virtual versions offer — the blending of the two will be a necessity for the XP to come. (Graphic: Getty Images)
---
There's a Specific Kind of Joy We've Been Missing
New York Times
"We find our greatest bliss in moments of collective effervescence. Collective effervescence is the synchrony you feel when you slide into rhythm with strangers on a dance floor, colleagues in a brainstorming session, cousins at a religious service or teammates on a soccer field."
Recommended by Anne, Marketing Director
As vaccines rolled out and lockdowns eased in late Spring 2021, our social calendars started to fill up. Mine exploded this summer. This return to normalcy was like turning on a light switch … to joy! We live in a culture where we pursue happiness socially — through connecting, caring and contributing. And while it wasn't impossible to do that during the pandemic, I did miss those collective moments of sharing an experience with family, friends … even strangers. "You can feel depressed and anxious alone, but it's rare to laugh alone or love alone. Joy shared is joy sustained."  (Graphic: Linda Merad)
---
Why Vans Is Launching a Skateboarding World Inside of Roblox
Fast Company
"Brands should be thinking about this as you do with social media."
Recommended by Alexa, Contributor
Vans may be just the latest in a growing list of brands (Sony Music Entertainment, Hasbro, Gucci…) teaming up with Roblox to launch virtual experiences, but their approach is particularly unique. As one member of Vans' global digital marketing team put it: "We didn't build this to be there for two weeks. We plan on building and learning from the community and updating it and creating a true, unique experience that evolves with what we hear from the community." Roblox's 46 million daily active users are used to personalization and self-expression through their avatars and in-game purchases, which should make for a fascinating case study in how to engage Gen Z, with new avenues for product marketing and customizable retail, among other opportunities. (Photo: Vans / Roblox)
---
Can NFTs Sell More Stella Artois? Brewer AB InBev Thinks So
The Drum
"Great brands are masters of storytelling. And this [NFTs] is just a new medium to be able to tell those stories."
Recommended by Leslie, Contributor
Non-fungible tokens have taken the world by storm and big brands like AB InBev are jumping right into the metaverse. "Marketers love to be where people are," so tapping into these Web 3.0 spaces will allow brands to connect with customers on a much broader scale. As Lindsey McInerney, global head of technology and innovation at AB InBev put it, "Great brands are masters of storytelling. And this is just a new medium to be able to tell those stories." (Photo: The Drum / Stella Artois)
---
How Should We Meet? And Who Decides?
New York Times
"We have an unusual moment to experiment with the workplace."
Recommended by Caitie, Partner – Head of Strategy
As the work world tries to figure out what, exactly, the hybrid workplace will mean in practice, gathering guru Priya Parker asks, "how should we gather now, and who decides?" Out of disruption — in particular, the massive disruption that we've all been experiencing — comes creativity and innovation. I agree wholeheartedly with Priya that a return to work should mean different things to different organizations and to different types of workforces, and that innovative solutions should emerge. I'll be most interested to see if the return actually becomes a completely transformed and reinvented experience that mixes office, WFH, alternative gathering, commute and community in brand new (and hopefully inspiring) combinations. (Photo: Unsplash)