And the Oscar goes to…: XP do's and don'ts from the brand new Academy Museum of Motion Pictures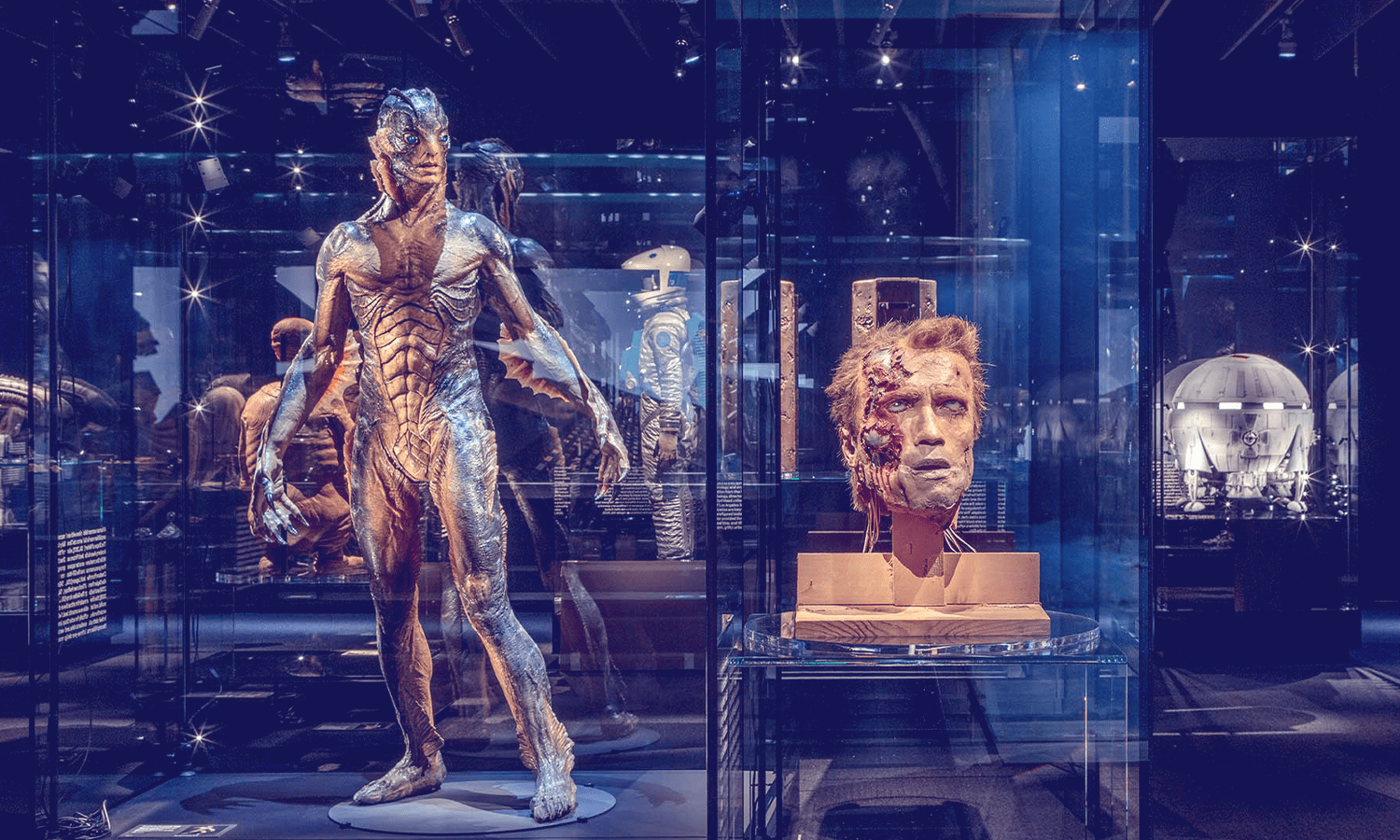 Of course the opening of the Academy Museum of Motion Pictures in Los Angeles was filled with drama. The museum, dedicated to the art and science of movies, opened last month over schedule (four years!) and over budget (costing $484 million). But, like any actor worth their chops, the attraction debuted to positive reviews and betrayed no hint of the inner or outer turmoil that went into its development.
Featuring permanent and temporary exhibits devoted to "advanc[ing] the understanding, celebration, and preservation of cinema," the space will also host screenings in the spherical glass-and-concrete David Geffen Theater. Which, much to the dismay of starchitect Renzo Piano, has been nicknamed the Death Star. Visitors will find everything from the history of animation to a life-size model of E.T., Florence Pugh's flower gown from "Midsommar" and the Dude's robe and slipper ensemble from "The Big Lebowski." One of the most popular exhibits (running through June 2022) is a retrospective of animated filmmaker Hayao Miyazaki, featuring his buoyant and bright colors and characters.
It's clear that the Academy Museum's creators put (four years and $484 million worth of) blood, sweat and tears into the project. Check out our major takeaways from a recent visit to the museum.
XP Do: Yes, everyone in L.A. drives, but one of the most striking sights in the museum courtyard was an impressive row of beautiful bike racks (they were bike racks, right, not art?). Love it. However, there were no two-wheelers in sight. Idea: Why not go the extra mile and give prospective visitors an incentive to visit — and be environmentally responsible — with discounted tickets for those that rode their bikes? That's a campaign that's good for PR and the planet.
XP Don't: Two wristbands is one too many. Health check tables were set up at both entrances to the museum and visitors were required to show proof of vaccination and a photo ID before receiving a wristband. However, there was another line for ticketing, which required yet another wristband. The added sense of safety makes sense, but was an extra wristband really necessary? We think not.
XP Do: A sky bridge on the top (fifth) floor of the museum takes you to the Dolby Family Terrace and offers beautiful L.A. vistas for selfies galore. The terrace was truly a highlight and incorporated the area's natural beauty into the experience. Idea: We would have liked to see the museum connect to the scenery even more. How about a map of different movie locations that you can see from the roof to connect to L.A.'s movie history? And the option to enjoy a glass of wine with the view wouldn't hurt, either. Consider the various sensory and conceptual levels of every experience to maximize attendee engagement.
XP Don't: At times, it seemed that the Academy Museum was taking itself a little too seriously. Idea: The museum strayed from some of its seemingly more staid inclinations with something called The Oscars® Experience, a simulation of what it's like to accept an Oscar at the Academy Awards. It's cheesy and crowd-pleasing and a little bit tacky, much like Hollywood itself. But doesn't that describe some of the best experiences you've ever had? Two staff members opened the double doors to let people out of the immersive experience, cheering, "Congratulations!" as the patrons beamed. Now that's the kind of energy you want — good on them for letting loose there.
XP Do: Offer a choice of pathways for your audiences based on clearly defined themes. And be inclusive about it. At the Academy Museum, movie nerds can pick and choose which exhibits to focus on (like sections devoted to Bruce Lee and Oscar Micheaux) instead of rushing to fit the entire experience into one visit. And, while the movie industry (and the Academy) isn't exactly a bastion of diversity and inclusion, it's clear that the museum is making an effort to highlight and celebrate diverse voices. Learning about notable women in film like Alice Guy-Blaché and Anna May Wong was an eye-opening experience.
XP Do: (Yes, we are ending on two Do's, because that's how we do!). We love that the museum celebrates the creators of the film industry and gives attendees a peek into their processes. Celebrate your people, but don't be afraid to take a critical lens either. While the museum is a love letter to movie making, it didn't shy away from the less savory aspects of Hollywood's past (and present).
Subscribe to the XP Land newsletter. Follow us on LinkedIn, Instagram, Facebook and Twitter.